Meet the Tech23 companies for 2020!
Celebrating Australian Innovation!
Tech23 is delighted to spotlight the
Tech23 companies
in 2020! You can explore their gamechanging tech
here
.
Thank you to all those that made the Tech23 Deeptech Festival happen in 2020!
Want to join in on interactive conversations around the big opportunities we have to create new industries, smarter solutions, and a better world? Explore the Tech23 Impact Circles here.
The Tech23 Deeptech Festival 2020came to you any-which-way!
Tech23 Impact Circles
October 2020 onwards
Listen in on interactive conversations to explore the big opportunities Australian deeptech has to create new industries, smarter solutions and a better world.
Tech23 2020 is sponsored by
Tech23 2020 is supported by
Thank you for hosting the event, and for inviting me along. I really enjoyed it, and am delighted to now be part of the Tech23 Alumni community. Congratulations for organising such a fantastic event – I've already made some really valuable connections as a result!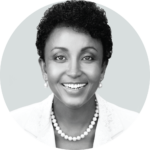 Jamila Gordon
CEO & Founder LumaChain
(2019 Alumnus)
It was amazing, and I felt privileged to speak alongside such high calibre speakers, and in front of such a highly accomplished panel.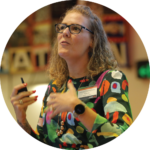 Jessica Christiansen Franks
Co-Founder & CEO, Neighbourlytics
(2018 Alumnus)
Thank you again for everything in 2016 – Tech23 was so amazing for our business – I've literally not stopped since!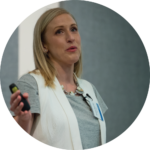 Renece Brewster
CEO, Data Creative
(2016 Alumnus)