ONLINE: Wednesday 11 – Thursday 12 November 2020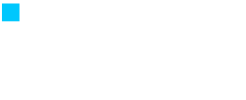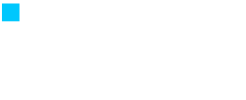 The AI Conclave is a free online event that will help you understand how to build smart, customer-centric, scalable solutions in the cloud and on the edge using Amazon's broadest and deepest set of machine learning and AI services.
You will have the opportunity to hear from a host of Amazon and industry experts, exploring key concepts, use cases and best practices, to learn how other organisations are using AI and Machine Learning, and walk away with the ability to implement these projects for your organisations.
Learn how to build, train and deploy sophisticated models with any framework and unlock an intelligent tomorrow, today.
We recognise that everyone is at different stages of the AI and ML solution adoption journey, from exploration to super-users and everything in between.
Hear from thought leaders across fields and learn about proven best practices to apply AI for your organisation.
Develop the right skills to create new insights, enable new efficiencies, and make more accurate predictions.
Meet technology experts to accelerate your ML initiatives.
Opportunities to hear from and engage with your industry peers and foster new collaborations.
Get inside the mind of the VC! Ask your burning questions, find out what gets them excited!
AI/ML IRL: Popular patterns and use cases
AI in healthcare: Empowering clinicians to see the unseen
The art of the possible: how AI has enabled a new class of experiences with digital humans
Computer vision in security surveillance
How Elula's AI solution helps banks predict and reduce churn
Building Globally Scalable AI Healthcare Products: A case study in Fertility
Panel - Building the AI Ecosystem
Tim Bradley - General Manager, Emerging Technologies, Department of Industry, Science, Energy and Resources
Sue Keay - CEO, Queensland AI Hub
Andrew Lai - Managing Director, Boab AI
Anton Van Den Hengel - Director of Applied Science, Amazon and Professor of Computer Science, University of Adelaide
Rohit Bhargava - Startups at AWS & Host of The Startup Playbook Podcast
Speech & Language AI in the Notiv Meeting Solution
Range-of-motion calculation for video telehealth using AI in AWS
Unleashing the Power of TWO: Fast and optimised ML with Intel instances on AWS
Using Textract to solve Financial Services problems
Ben Rolleston - Head of Business Development, Alexa ANZ at Amazon
Fireside Chat - AI in 2025 and beyond
AWS Head of Startup Ecosystem, ANZ, Colette Grgic, will sit down with Paul Napthali, Co-founder and Managing Partner at Rampersand to sound out some of his thoughts around AI in 2025 and beyond, what he looks out for in a potential investment, and what excites him for the future!
*This program is subject to change
Wednesday 11 November 2020; from 10:00am AEDT
Thursday 12 November 2020; from 10:30am AEDT
The AI Conclave is a free online event.