If our story is to be green, if it is to be sustainable, if it is to be equitable – we need game-changing tech companies. We need the research, the organisations that create and nurture these companies, the founders who lead them, the supporters that invest in them and the community who believes in them. Cue Tech23!
Over 12 years, Tech23 has spotlighted high-growth company founders and their businesses, giving the audience a window on the future of Australian tech. Tech23 strives to drive adoption of Australia's tech capabilities by amplifying connections for young companies and joining the dots between enterprise and gamechanging tech!
And now it matters more than ever.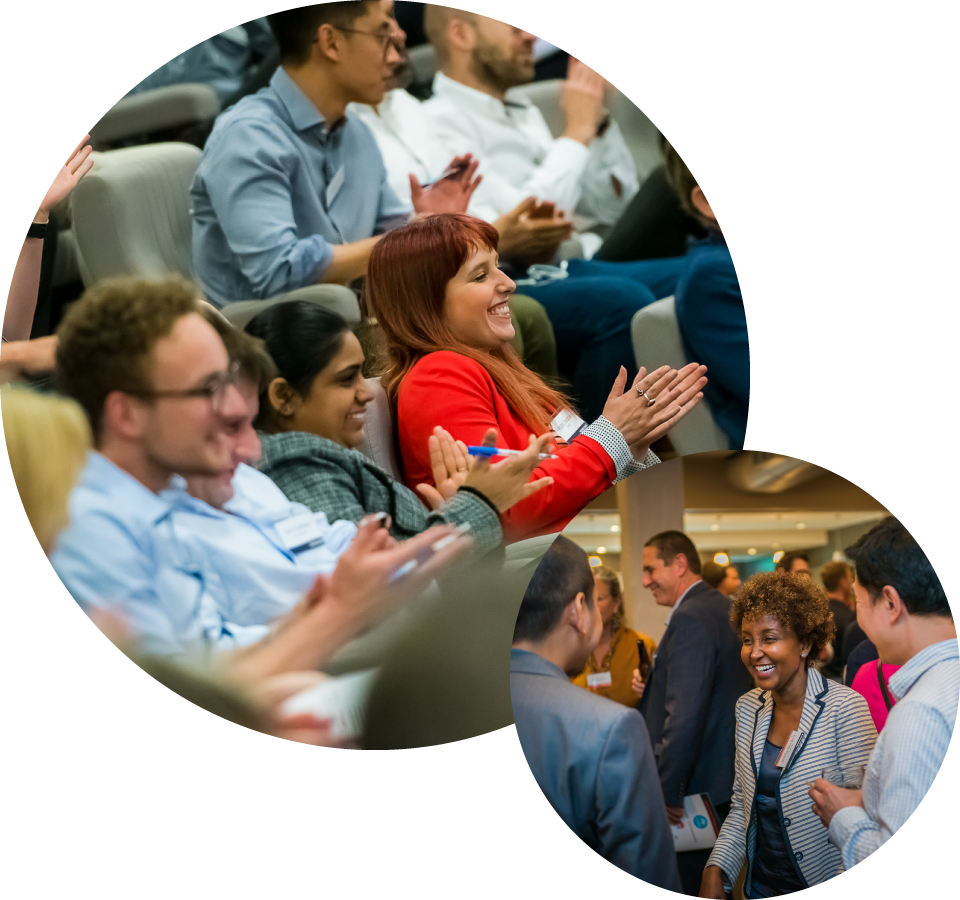 Tech23 2020
Deeptech Festival*
*Tech23 2020 will be a hybrid event, with online, distributed and face-to-face components!
"Australian startup firms less than 2 years old were responsible for driving the 1.6 million net new jobs created between 2003–2014, while on a net basis, large firms made little contribution"
– Dept of Industry, Innovation and Science, 2016
In 2020, Tech23 will expand on the goodwill of the ecosystem by nurturing a wide range of global, R&D and enterprise partnerships; tapping into the experience and expertise of the Tech23 alumni companies; and running a number of new and exciting satellite events including:
Tech23 Impact Circles: interactive opportunities to come together around the big opportunities of Australian deeptech
Tech23 Immersion Tours: virtual Tours to get a better understanding of the capabilities we have in our very own backyards
Tech23 MATTER Investor Briefings: online events designed for angel investors, VCs and strategic investors to gain practical insights for building deeptech portfolios
Tech23 Accelerate Day: leaders of accelerators, hubs and incubators collaborate around ideas that have the potential to change our country for the better!
Tech23 Scale Event: Tech23 alumni (and other scaling deeptech companies) come together to learn from each other on how to approach existing and new markets
Tech23 Long Lunch: break bread with fellow curious minds and spark new connections and collaborations – you never know who you might meet!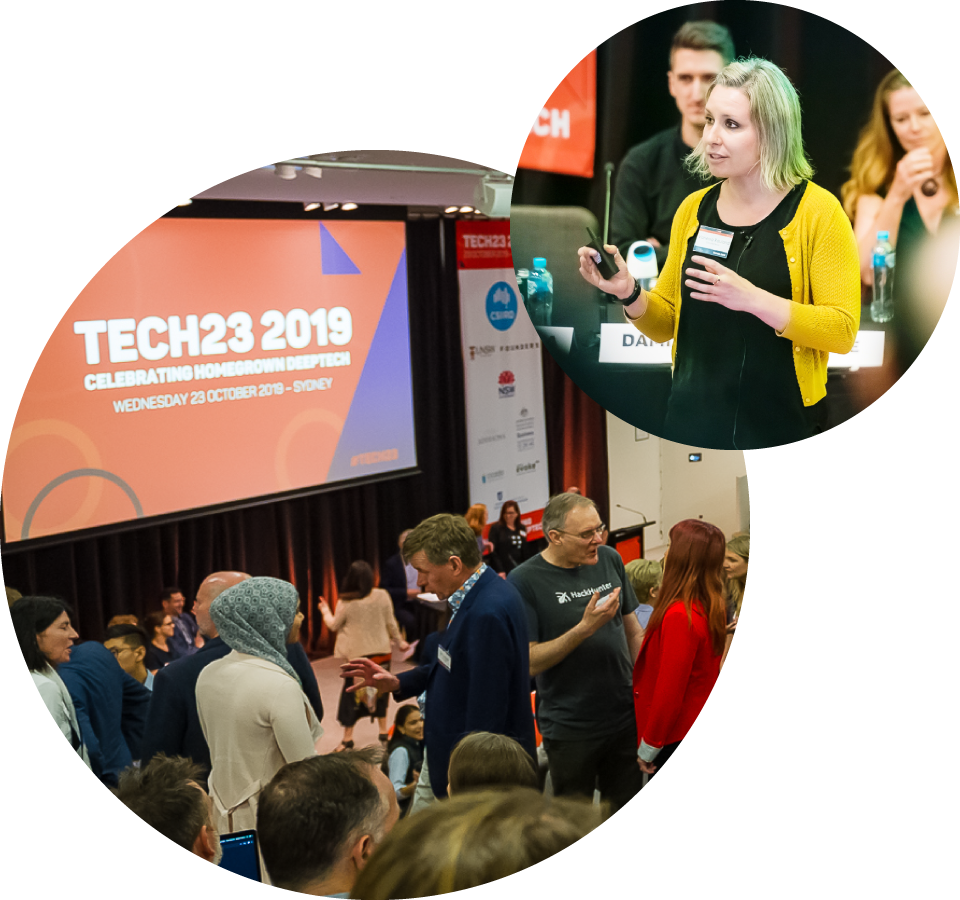 The Tech23 Showcase (December 2020) will be broadening reach and visibility by showcasing 23 homegrown deeptech gamechangers in a hybrid format (with both face-to-face and online components).
Moving forward, Tech23 realises that we will need innovators to navigate an increasingly uncertain world. To thrive in a post-pandemic world, organisations will need to be resilient, nimble and better connected than ever – using solutions that Australia's game-changing tech companies are perfectly positioned to provide.
Tech23 looks forward to spotlighting the homegrown innovation that has the power to shape our future. We do hope you'll join us!
The Tech23 Deeptech Festival is for you if you are:
An Industry Leader with advice and connections to share
Part of a young company that is looking for guidance, growth and opportunities
An up-and-coming impresario looking for your big break
An investor scouting for the next tech gamechangers
Looking to partner with our country's innovators to get ahead of the competition
Searching for ways to solve the wicked problems facing your industry, community and world by adopting game changing tech
Wanting to keep abreast of the deeptech of tomorrow and where future jobs lie
A curious mind interested in finding out where Australian innovation can take us!