Black Box Co is an innovative SaaS product for the livestock industry. It ingests data captured within production systems, cleans, refines and disseminates this data through multiple proprietary algorithms to create data driven informed insights for the livestock industry. By capturing the data from the whole supply chain Black Box Co is able to improve production and profitability for the whole industry and accurately form prediction and forecasting models for performance and profitability.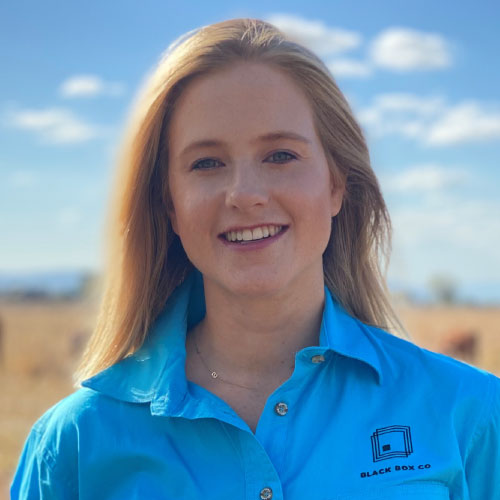 Shannon Speight has been working in and with the northern beef industry for the last seven years, beginning work on a Northern Territory cattle property. She is a qualified veterinarian with a Bachelor's in Veterinary Science from the University of Sydney. Shannon was the 2019 co-winner of the Zanda McDonald Award, has been named the Chairperson for Next Generation for Beef Australia and is completing a Masters of Business Administration (Global) through James Cook University.
How many founders have you got? How did you meet?
We met via the Zanda McDonald Award. Em was the inaugural winner and Shannon won in 2019. The award recognises agricultural leadership.
Has COVID taught you anything?
Patience, and you can always find a silver lining.
What does success look like to you?
Showing everyday producers the value of their data and enabling decisions to be made of it and creating a more sustainable and profitable livestock industry globally.