At Esper Satellite Imagery, we're building cameras capable of hyperspectral imagery, an imaging technique that captures images in 100s of wavelengths, for space-based platforms with the goal of building a CubeSat constellation with our imagery tech onboard. This data accurately represents material compositions of the objects being imaged, making it an asset for the agriculture and mining industries. Our first imager will be launched on a sub-orbital rocket in November 2021.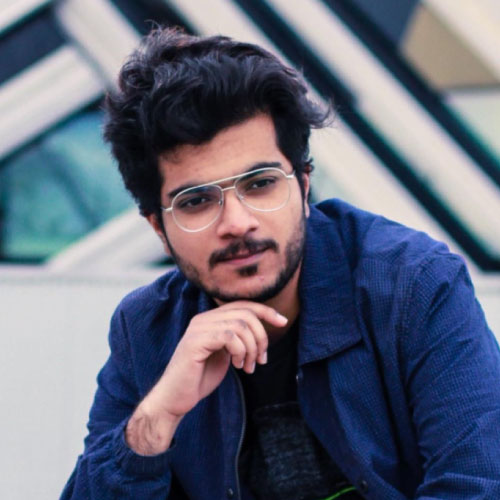 Shoaib Iqbal is a 3-time startup founder who's worked on companies in MedTech and Energy and has worked as a Payload Engineer across 2 high-powered rocket teams building sub-orbital scientific payloads for rockets. Shoaib's academic background is specialised in Space Science and Engineering. Shoaib is also a hackathon veteran with one of his earlier companies receiving funding from the Saudi Arabian government through the MiSK Hackathon in 2016 and the Esper team being the winners of the UniHack 2019 under his leadership.
If your company had a theme song, what would it be and why?
The Spider-Man Miles Morales main theme: The company is a spinoff from a hackathon project that was directly inspired by the game. What we do now is not exactly what we started off with, but the humble beginning still reminds of how far we've come.
How many founders have you got? How did you meet?
2, Met in first year of university as lab partners. Have been to over 5 Hackathons together and have started 2 startups including this one.
Have you a favourite mentor? Tell us a little about them.
Jeanette Cheah from The Hacker Exchange. Did the program back in 2018, and it has opened so many doors for us. Jeanette herself has been instrumental in our company's progress helping us through thick and thin.
What do you hope to get out of your experience with Tech23?
Connections with people in the aussie deeptech scene who are up and coming just like us.
What meal would you eat if it was your last meal on earth?
My mom's recipe of Lasagne.
How did you decide on your company name?
Esper in pop culture refers to a psychic. Someone who can see beyond what other people can. That is a nod to our tech, imaging beyond what a normal camera can capture.
What does deeptech mean to you?
Technology that relies on a major scientific discovery or concept.