Ripe Robotics builds and manages fruit picking robots. Growers can contract us to pick their fruit at a better price and higher quality than human pickers, while also generating valuable data on the health of their orchard.
We access every piece individually before picking to make sure it's of the optimal size and colour, and remove it from the tree with a specially developed suction system. This allows us to avoid the damage often caused by human pickers, increasing the portion of top quality fruit that makes it off the farm.
We are currently in commercial trials with major apple and orange growers in Australia, working closely with them as we reach towards full scale commercialisation.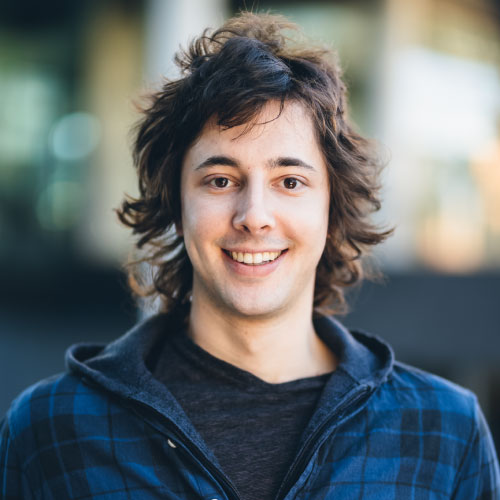 Founder & CEO, Ripe Robotics
Hunter Jay is an engineer with a passion for artificial intelligence. Before Ripe Robotics he worked as a software engineer at Psykinetic, and was the lead developer of FlagWars – an online game that was featured on the App Store in several countries. He has a degree in Computer Science from the University of Sydney, including two and a half years of Physics and Mathematics, before he discovered A.I.
If your company had a theme song, what would it be and why?
Boom ba ba baaah ba ba boooooom. Boom ba boom (bom-bom), boom ba bada boom.
What is the best advice you've ever received?
Everybody has a plan until they get punched in the face.
Have you a favourite mentor? Tell us a little about them.
Probably one of our early investors, Soroush. Almost every time we talk he makes a point that is so completely right it seems obvious after he says it, but which I had even thought of before.
What will your company most likely be doing in 5 years?
We will be managing and growing a fleet of increasingly general-purpose field robots.
What will your company most likely be doing in 5 years?
Richard Feynman, have you heard that guy explain stuff? It's amazing!
What do you hope to get out of your experience with Tech23?
I'd love to meet more people in the startup ecosystem, particularly technical and hardware people.