Kinobionic is commercialising wearable technologies to help people with paralysis regain control over lost functions. Our company was founded by passionate serial entrepreneurs with a background in deep technologies that improve people's lives. Our first product is a thought-controlled powered robotic glove that gives hand function back to users with high-level spinal cord injury. We empower our users to take greater control of daily living activities and increase their independence. Developed under close collaboration with patients and clinics, our technology has been 17 years in the making.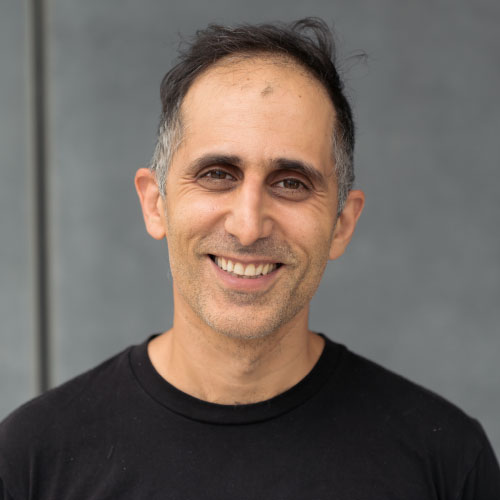 Co-founder & CEO, Kinobionic
Dr Puya Abolfathi is a Biomedical Engineer and CEO and Co-founder of Kinobionic and Visospace. With 20 years experience developing medical and consumer technology, his specialities include human-machine interfaces, exoskeletons and algorithms.
Puya is an inventor of the Exoflex® and the KinoGlove™. For these efforts, he won a Eureka Prize for Inspiring Science and the National Disability Award recognised by Prime Minister Malcolm Turnbull.
What is the best advice you've ever received?
Ignore the noise and hype! Everyone is always giving you advice that often contradicts the last piece of advice you heard. At the end of the day, you just need to focus on building a great business through hard work, determination and learning from plenty of mistakes.
What do you hope to get out of your experience with Tech23?
Life's about people. The best thing we can do is make meaningful connections with people and add to our community of founders, innovators, helpers, mentors, mentees and friends.
Weirdest gift you have given or received?
I once gave my autograph to Brad Pitt and he took it!