The Sea Forest team is dedicated to fighting climate change by working to be the first in the world to cultivate Asparagopsis at scale. Our 'game changing' seaweed supplement paves the way for the introduction of the first climate positive meat and dairy products.
Sea Forest's wishes to establish itself as a market leader through the formulation of "high bromoform" Asparagopsis. With a team built from the industry's best scientists, Sea Forest is confident they will produce considerable volumes of Asparagopsis by using the most effective production facilities and methodologies in the world.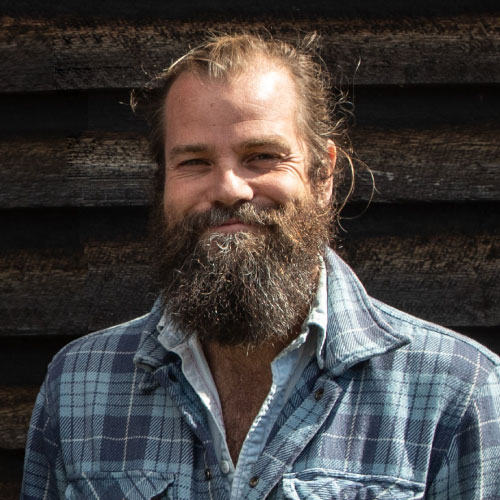 Co-founder & CEO, Sea Forest
Sam Elsom is a passionate environmentalist with over 15 years' experience in sustainability. Having founded one of Australia's first sustainable apparel businesses measuring social and environmental impact across supply chains as well as implementing a satellite factory in India to support poor communities with income, training, clean water and education. In 2018 Sam co-founded innovative environmental biotechnology business, Sea Forest with a mission to be the first and largest supplier of an asparagopsis ruminant feed supplement for significant reduction in methane emissions. Sam was drawn to explore seaweed cultivation for its impressive capacity to sequester CO2 as a potential solution to reverse Climate Change.
What will your company most likely be doing in 5 years?
Using seaweed biotechnology to create one of the most meaningful impacts on emissions reduction in the private sector.
Who would you most like to have dinner with, dead or alive? And why?
Sir David Attenborough – In my opinion there has never been anyone throughout history, who's inspiring contribution to our understanding of the natural wonders of this world has come close to that of Sir David.
If your company had a theme song, what would it be?
Beds Are Burning – Midnight Oil.