Improving human and technology interaction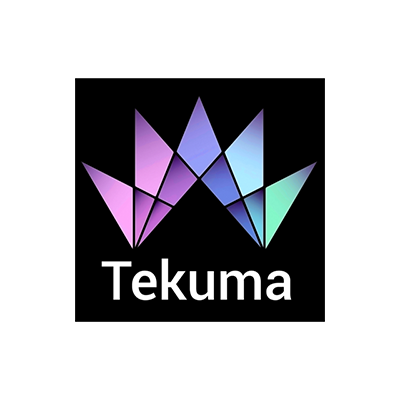 Founders
Annette McClelland Co-founder & CEO, Tekuma
Michael Griffin Co-founder, Tekuma
Tekuma has developed a force-based, six-degrees of freedom control orb module for drones, robots and other devices. It's intuitive, universal, and robust.
It reduces the time, cost, personnel, and training required to get jobs done. Their technology allows users to intuitively control any device with just two fingers, freeing up one's other hand to focus on peripherals or control other devices. Over five years, Tekuma's founders Annette McClelland and Michael Griffin have bootstrapped to customers in industries such as underwater exploration, defence, and robotics. They are currently based in Adelaide, South Australia establishing local manufacturing for their technology.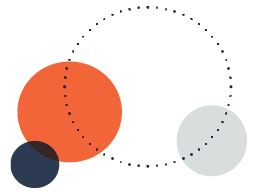 What (and whose) problem is your company trying to solve?
Current two-joystick controllers are overly complex, they're fragile and confusing, take months to train, and often too many operators are needed to get the job done. NSW Police Force, Manager of Innovation tested the ROVorb and found that different devices on land, sea, or air having different controllers creates difficulties in training, retaining skills, carrying gear, power, connection standards, and maintenance. Requiring two hands to operate locks people with limited dexterity and limbs from controlling devices. We want to make technology more accessible to all users.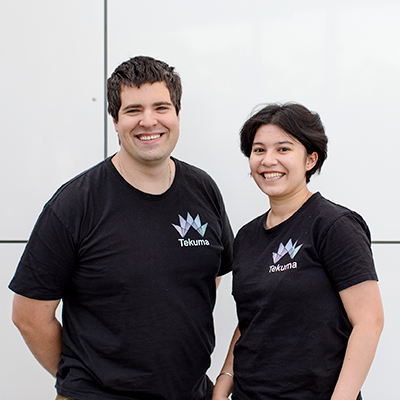 Annette McClelland
Co-founder & CEO, Tekuma
Michael Griffin
Co-founder, Tekuma
Annette McClelland and Michael Griffin grew up mostly in Sydney, meeting in high school. Annette got a Bachelor of Arts in Communications from UTS, worked digital content for mental health not-for-profit Black Dog Institute, and went back to UTS to do her MBA. Michael earned his Bachelor of Engineering in Mechatronics at Macquarie University with Honours and worked in teaching robotics. The proof-of-concept for Tekuma's orb was tested during Michael's thesis. They launched Tekuma in 2016 with the UTS:Hatchery+ accelerator whilst completing their studies. Late 2018 they moved to Adelaide, South Australia to pursue longer runways, opportunities in aerospace and defence, and affordable housing. They are now based there with their dog, Tokyo.