We thank the following Industry leaders who will attend and contribute their perspectives on the stage and as Table Hosts as part of Tech23 2021 happening on Wednesday 15 December, 2021 in Sydney.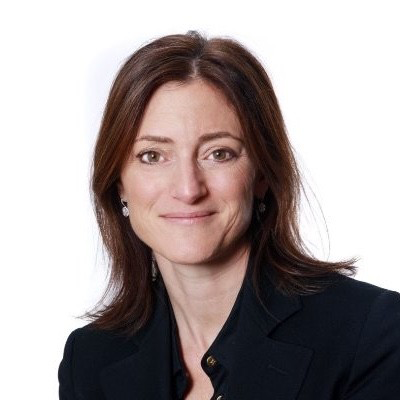 Co-founder, Assembly Climate Capital
Session: The impact of ESG on Deeptech
Patty has amassed deep expertise across the consumer-facing landscape having spent over 35 years as an ASX Board Director and senior manager in companies including Coles Myer, Energy Australia, Ramsay Healthcare, AMP, McKinsey, David Jones and P&G. She is a co-founder of Assembly Climate Capital which invests in companies and ideas that can significantly impact climate change. She also serves on the boards of Belvoir Theatre Company and The Hunger Project.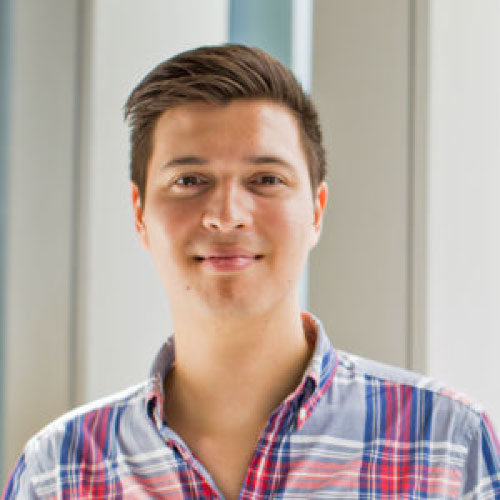 Co-founder & General Partner, Galileo Ventures
James Alexander is the Co-founder of Galileo and has supported over 200 Founders launch tech startups across various industries since 2012. Previously he founded INCUBATE, a leading university accelerator and worked in global software startups.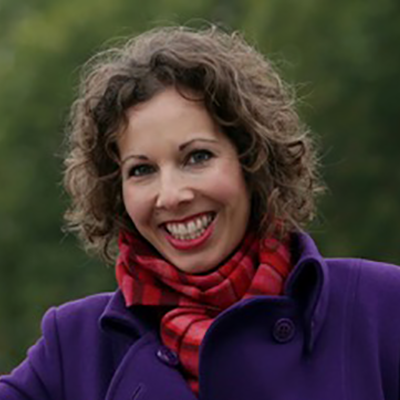 Founder, Impact Group International
Non Executive Director, Vulcan Energy Resources
Session: The impact of ESG on Deeptech
Ranya Alkadamani is Founder of Impact Group International, an experienced team of experts focused on strategic communications advice for innovators, impactful organisations, ASX-listed companies, and philanthropists that are all doing something that will better society or environment.
Ranya is a communications strategist, with experience in working across media markets and for high profile people, including one of Australia's leading philanthropists, Andrew Forrest and Australia's then Foreign Minister and former Prime Minister, Kevin Rudd.
Ranya has personally been behind the global launches of the Walk Free Global Slavery Index, which reached more than 1 billion people.
Ranya is also a Non-Executive Director of Vulcan Energy Resources (ASX:VUL), Zero Carbon Lithium and AAP.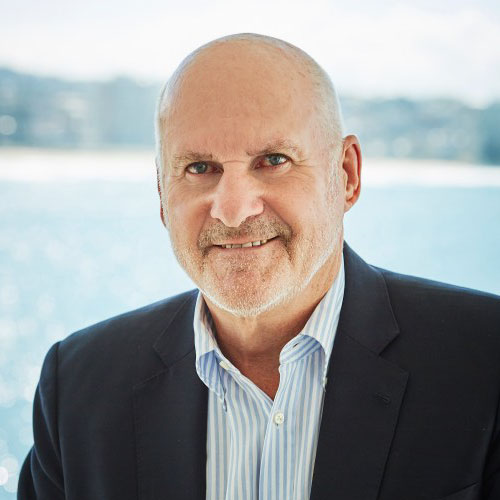 Roger Allen AM is a well-known entrepreneur, venture capitalist and social impact investor whose global career has spanned over 50 years.
Roger helped pioneer the Australian technology industry through the Computer Power Group, one of the first Australian founded tech companies, to scale globally and subsequently IPO. Following its acquisition in 1995, Roger co-founded Allen and Buckeridge, the originally early stage venture capital firm, raising over $300 million to seed and support over 50 startups. After establishing two successor VC firms, Roger retired from the firm in 2007 to focus on his private investment portfolio and social venture projects, where he has been a major early stage investor and mentor.
Roger has served on two Prime Minister's Science and Technology Councils, chaired State Government ICT Advisory boards, served as deputy Chairman of Austrade for 7 years and adjunct Professor at Swinburne University and INSEAD School of Entrepreneurship in Paris and Singapore. Along with many prestigious industry accolades in 2011, he was awarded the Order of Australia honour for services to IT, venture capital and in recognition of his support of the indigenous community and philanthropic sector.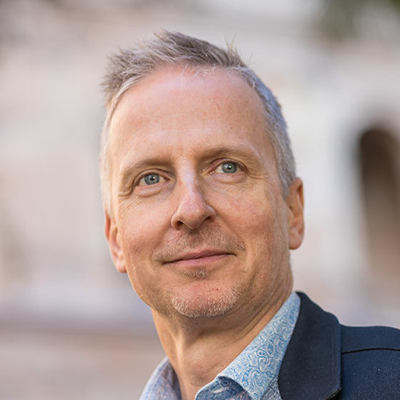 Nicholas Bernhardt is the Founder of Australian CSR/ESG tech company Informed 365. Informed 365 provides four main solutions: supply chain management / ethical sourcing / modern slavery applications, data management / business intelligence applications, climate change resilience / adaptation, and CSR certification.
Prior to Informed 365, Nicholas held senior management positions at Nomura Securities, Standard Chartered Bank & Ameco Financial Services. He has extensive experience in private banking, asset management & investment banking in the financial centres of Zurich, Tokyo, London and Hong Kong.
Nicholas has an MBA from Zurich University (magna cum laude) and specialises in CSR / ESG, IT platforms, start-ups and collaboration.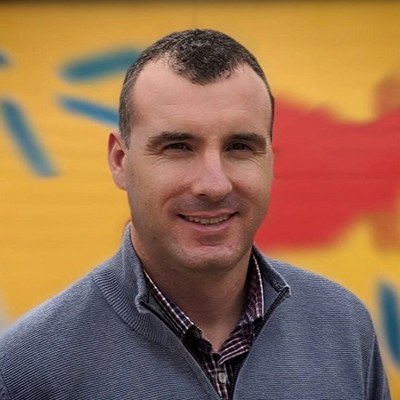 Director — Innovation and Commercialisation, ANSTO
Tim Boyle is Director, Innovation & Commercialisation and Founder of the nandin Innovation Centre, ANSTO's centre for commercialisation, design innovation and entrepreneurship. Tim is an internationally recognised leader in research translation and IP commercialisation with over 20 years' experience developing the interface between research and business. He has an enviable track record in technology licensing, developing industry collaborations and spinning out new ventures across a broad range of technology areas and disciplines on both domestic and international scale.
Tim leads the development and implementation of ANSTO's strategic initiatives working collaboratively with ANSTO stakeholders, industry, community partners and government. These initiatives include ANSTO's Innovation Precinct and development of translational research centres aligned with ANSTO research and industry needs. Tim also coordinates ANSTO's knowledge exchange and commercialisation activities. He is outcome focussed, always seeking to understand the client needs and ensure that ANSTO delivers value to exceed their expectations.
Tim has also worked in various knowledge exchange and technology development roles within higher education, information and pharmaceutical industry and throughout his career. Tim holds appointments as an Adjunct Professor with Swinburne University of Technology and Global Expert faculty with Singularity University.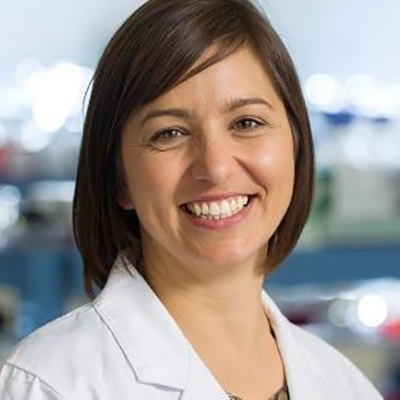 Manager — Partnerships, Bioplatforms Australia
Session: Revolutionising the way things get done
Dr Natalie Curach brings together strategic partnerships between people, research facilities and business for innovations across the life sciences. Natalie conducted her PhD on recombinant protein production in filamentous fungi and has a Grad Dip. in Management. She has worked in biotechnology research within university and government laboratories as well as a startup before transitioning into project management and business development. Natalie currently serves as Co-Chair on the Global BioFoundry Alliance Steering Committee and President for Synthetic Biology Australasia.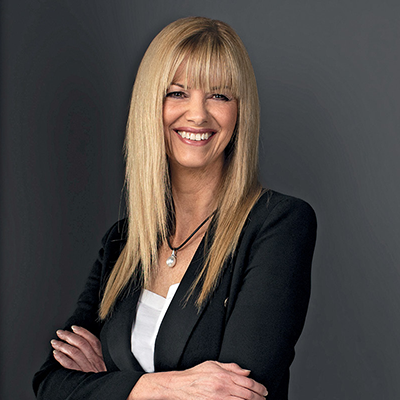 Founding Partner & Managing Director, OneVentures
Michelle Deaker is a Founding Partner and Managing Director of OneVentures and has been primarily responsible for the foundation of OneVentures firm and capital raisings of OneVentures Funds. The firm now has over $550 million in funds under management. Michelle serves on the investment committee of OneVentures three main Funds, leads the technology practice within the firm and is responsible for investor relations managing the supervisory boards of OneVentures funds.
Michelle has over 20 years' experience in the development of high growth technology companies in Australia and the US, has served on the boards of large and small listed and unlisted companies and has a strong background in Australian R&D and expertise in global business expansion. She has negotiated technology transfer contracts with research institutions; established financing syndicates with Australian, Asian and US investors; chaired the boards of several high growth companies; supported early breakthrough commercial contracts; leveraged her extensive networks for the benefit of OneVentures companies; and negotiated both financing and exit transactions.
Michelle holds a Bachelor of Science (Honours 1st class), Master of Science and a PhD (Applied Science). She is a member of the Australian Institute of Company Directors and Chief Executive Women (CEW).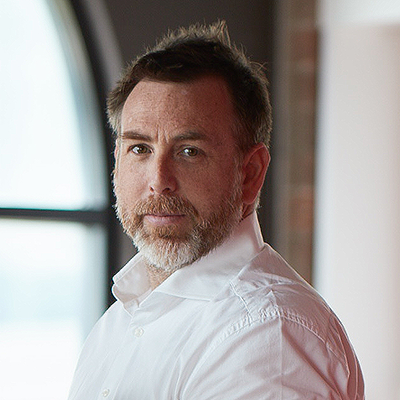 Director, Technical Futures and Engineering Excellence Group, Laing O'Rourke
Professor of Chemical and Biomolecular Engineering, University of Sydney
Session: Reimagining the way we live to restore planet health
Andrew Harris is a Professor of Chemical and Biomolecular Engineering at The University of Sydney, and the Australian director of Laing O'Rourke's future engineering and innovation consultancy, the Engineering Excellence Group. Laing O'Rourke is Australia's largest private engineering and construction business, with local turnover of ~$3 bn p.a. Andrew received his PhD from the University of Cambridge in 2002 and is a Chartered Engineer and Fellow of the Institution of Chemical Engineers (IChemE) and Engineers Australia (IEAust). Throughout his career he has worked at the interface between industry and academia. He is an expert in disruptive innovation, with deep experience of most of the technologies likely to impact all industry sectors in the future, including IoT, robotics and automation, big data, digital, augmented and virtual reality, biomimetics, smart cities and AI.
Andrew is a non-executive Director of Hazer Group (ASX:HZR), a listed clean tech and serves on the board of the Australian Research Council Centre for Robotic Vision. He was recognised as one of Australia's 50 most innovative engineers by peak body Engineers Australia in 2016.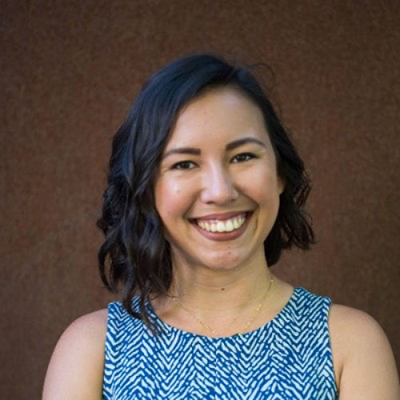 Chief Operations Officer, Mineral Carbonation International
Sophia Hamblin Wang is Chief Operations Officer of Mineral Carbonation International, a technology platform that transforms carbon dioxide into building materials and other valuable industrial products.
Sophia is also a member of the ACT Climate Change Council, Curator of the Canberra Hub for the Global Shapers, and a Sessional Lecturer at University of Sydney, where she co-lectures and co-designed the undergraduate course International Business in Practice, now a cornerstone course for undergraduates in international business.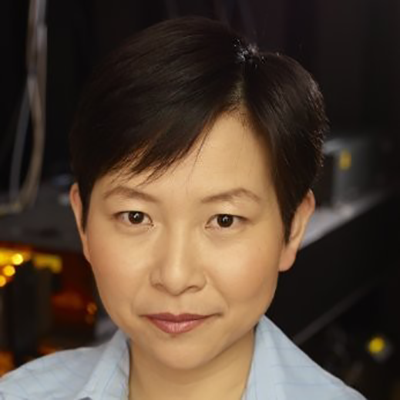 Director, Centre for Translational Atomaterials, Swinburne University of Technology
Session: Revolutionising the way things get done
Baohua Jia is a full Professor, Founding Director of Centre for Translational Atomaterials and Research Leader at Swinburne University of Technology. She was awarded a PhD (2007) from Swinburne University of Technology, Australia. She is now the Program Leader of Future Manufacturing Institution and the Head of Laser and Nanomaterial Interaction (LNI) Group. She is also holding the adjunct professorship in a number of world-leading Universities. Professor Jia is the President of Australia-China Advanced Materials and Manufacture Association (ACAMMA) and an elected Fellow of Institute of Materials, Minerals and Mining.
Prof Jia's research focuses on the fundamental light and nanomaterial interaction. In particular her work on laser manipulation of two-dimensional materials has led to the design and fabrication of functional nanostructures and nanomaterials for effective harnessing and storage of clean energy from sunlight, purifying water and air for clean environment and imaging and spectroscopy and nanofabrication using ultrafast laser towards fast-speed all-optical communications and intelligent manufacturing.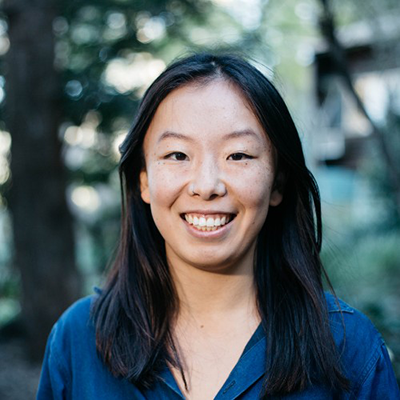 For the last 9 years, Cass Mao has worked with startups, varyingly as an early employee, advisor, and investor, with a focus on companies with impact at the centre of the business.
Most recently as founding Venture Partner at Tenacious Ventures, Cass supported the GPs to raise a $35 million fund focused on Australian agtech startups with climate impact. They invested in six companies in the first 12 months of investing, all with a deeptech component.
Cass is now looking to build a deeptech company as a founder, CEO, or CCO — commercialising research with a decarbonisation focus (energy, materials sciences, and food/ag).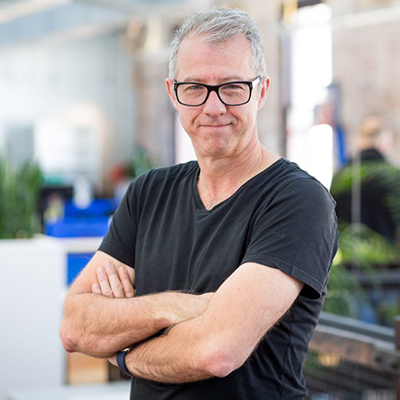 Partner, Main Sequence Ventures
Session: Revolutionising the way things get done
Phil Morle is a Partner at the CSIRO's venture capital fund — Main Sequence Ventures. Here he invests in deeptech founders who are building unimaginable new companies with a strong connection to research. Before this, he was the founder of Australia's first Silicon Valley style incubator, Pollenizer, where Phil played an instrumental role in developing the startup ecosystem across Asia Pacific and advised some of the world's biggest organisations on practical ways to deliver new growth and the cultural change that is required to get there.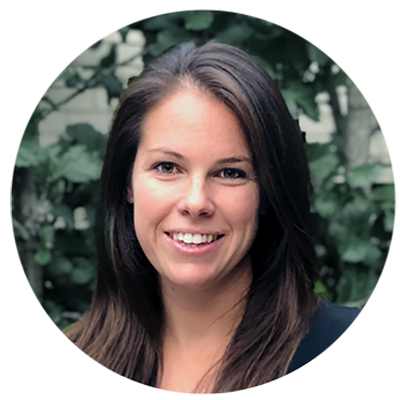 Partner, Tenacious Ventures
Sarah Nolet is an internationally recognised food systems innovation expert, the CEO and Founder of AgThentic, a global food and agriculture strategy firm, and Co-founder of Tenacious Ventures, Australia's first dedicated agrifood tech VC firm. Sarah has been instrumental in building the early stage agtech ecosystem in Australia — from advising dozens of startups, designing accelerator programs and consulting to established agribusinesses, to helping industry, universities and government develop and implement forward-looking initiatives in food system innovation.
Sarah is also the host of the AgTech…So What? Podcast, and Co-founder of Farmers2Founders, a national innovation program that supports Australian primary producers to commercialise inventions and new businesses, as well as gain early access to emerging technologies.
Sarah holds a Masters in System Design and Management from MIT, and a Bachelor of Science in Computer Science and Human Factors Engineering from Tufts University.
Session: Revolutionising the way things get done
Mark Pesce is an inventor, writer, entrepreneur, educator and broadcaster.
In 1994, Mark co-invented VRML, a 3D interface to the World Wide Web. Pesce has written six books, including VRML: Browsing and Building Cyberspace and The Playful World: How Technology is Transforming Our Imagination, which used toys such as Furby and Sony's PlayStation to explore our interactive future.
As an educator, Mark founded graduate programs in interactive media at both the University of Southern California's world-famous Cinema School and the Australian Film, Radio and Television School. Mark currently holds appointments as Honorary Associate in the University of Sydney's Digital Cultures Program, and Honorary Adjunct in the University of Technology, Sydney's new Animal Logic Academy.
For seven years, Mark was a panelist and judge on the Australian Broadcasting Corporation's hit series The New Inventors, celebrating Australia's newest inventions and inventors.
In 2013, Mark was appointed as a columnist for the IT publication The Register, reaching a global audience with provocative articles on the dilemmas of the connected world.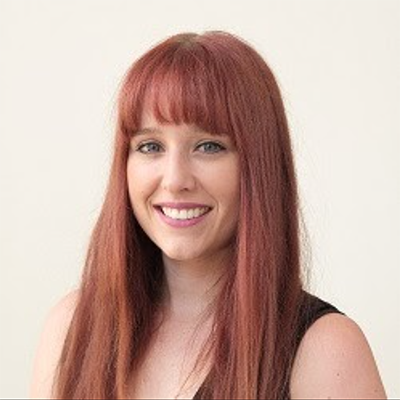 Session: Reimagining the way we live to restore planet health
Megan Sebben is the Kick-Start Program Manager in CSIRO SME Connect and is based in Clayton, VIC.
Her role is to help Australian startups and small SMEs access dollar-matched funding and facilitation to undertake a project with CSIRO. The Kick-Start program provides eligible companies with vouchers of up to $50k to perform research, development or testing of projects utilising CSIRO researchers, capabilities and facilities. The Kick-Start team connects the business to the best CSIRO research expertise, utilising their national CSIRO network of facilitators and contacts.
Megan has extensive experience in environmental research and consulting in both the public and private sectors. Her research interests lie in groundwater modelling, fractured rock hydrology and coastal hydrogeology. Megan joined CSIRO Education and Outreach in 2017, where she was the STEM Professionals in Schools Project Officer for Victoria, South Australia and Tasmania. Since joining SME Connect in 2019, Megan has been facilitating and supporting a variety of Kick-Start collaborations, as well as promoting the range of programs available through SME Connect.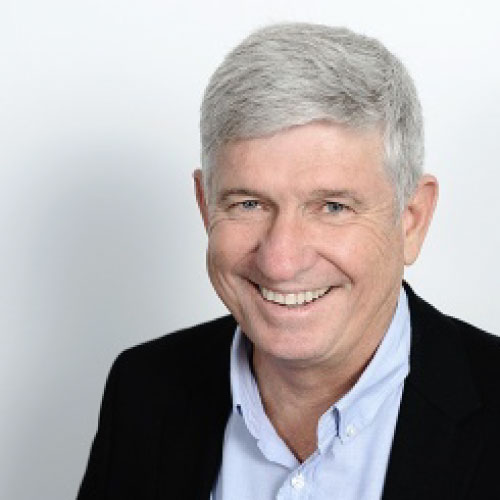 David Spence has been involved in over 25 internet and telecommunication businesses since the early 90s. Born in South Africa, David joined Consolidated Press on arriving in Australia in 1989. He joined pioneering ISP OzEmail as COO in 1994 and has been CEO, Founder, and Chairman of many internet businesses, including CEO of Unwired, the pioneer of wireless broadband and Chairman of Vocus, which went from startup to ASX 100 in seven years. Today, David chairs PayPal Australia, National Narrowband Network Co (NNNCo), DiscoveryAG, GoannaAg and Canopus Networks. He recently co-founded a new business, AllThingsEncrypted, to look at new ways of encrypting IoT networks.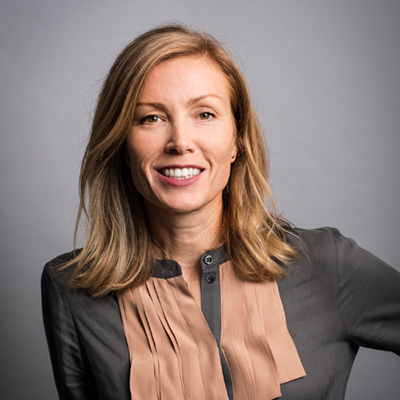 Session: Reimagining the way we live to restore planet health
Ninotschka Titchkosky, Co-CEO, BVN, is interested in future scenarios and possibilities that can emerge through a project that has global currency. She is passionate about the role architects play in shaping our interactions, communities and cities and continually seeks to effect change through projects. With her interest in the changing nature of architectural practice and the potential for new ways of engaging in the design and construction process, Ninotschka leads BVN's research into robotics. This research explores live site collaborations with the robot using woven carbon fibre systems and large-scale robotic 3D printing. Most recently, Ninotschka has worked on the rebuilding of the heart of the campus at ANU, Canberra with six new buildings, two of which are mass timber buildings and Atlassian's new headquarters at Central Station Sydney, the world's tallest hybrid timber tower. Her work has been recognised through numerous awards nationally and internationally.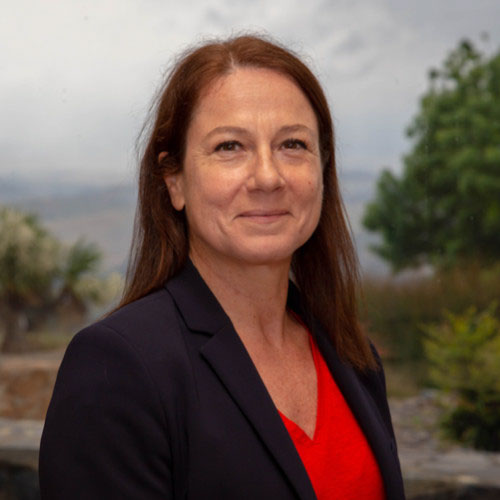 CTO, Australian Space Agency
Aude Vignelles is the CTO of the Australian Space Agency. As part of the senior executive team, Aude leads and is responsible for writing the civil space strategy technical roadmaps, scoping and managing the Agency's space programs and delivering on domestic and international activities. She provides an in-depth understanding of the national and international space industry, program management expertise and a breadth of space science or systems engineering skills. Prior to this role, Aude was the Executive Manager, Satellite & Fixed Wireless Operations at nbn.
Previously, Aude held senior and executive roles within Foxtel, Austar, Telstra, and Technicolor.
Aude is a space and aeronautics engineer (graduating from ENSICA, Toulouse) who started her career at the European Space Agency in the Netherlands, where she became an expert in spacecraft Assembly Integration and Testing (AIT). Her 30 years of experience in delivering large and complex programs embrace the introduction of new technology in the telecommunication, space and media industries. Aude has been living in Australia for the past 20 years and has contributed to the Australian space capability through White Papers, events at conferences with the growing start-up community in Australia, and promotion for Women in Space and Engineering at universities.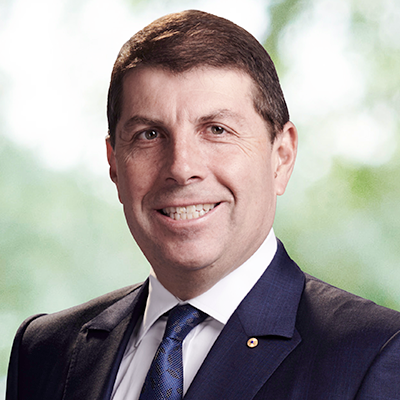 Founding Partner, Pollination
Session: The impact of ESG on Deeptech
Martijn is a recognised global leader in climate law and investment. He has advised governments and companies on innovative climate finance investments including the World's First REDD+ Green Bond.
Martijn was head of Baker & McKenzie's global climate law and finance practice and has played a key role with Australia's clean energy finance institutions. He has been Chair of the Australian Renewable Energy Agency (ARENA) and a former founding Director of the Clean Energy Finance Corporation. He helped establish and later Chair the Federal Government's Low Carbon Australia finance body.
He is currently President of WWF-Australia and Chair of NSW Climate Change Council. He is Adjunct Professor of International Climate Change Law at Australian National University, and a Director of the Climate Council. Martijn was a Cambridge Commonwealth Trust Scholar and awarded an Australian Honour (AM) for his contribution to climate change law and the environment, and was winner of the 2018 Financial Times Asia Pacific Legal Innovator of the Year.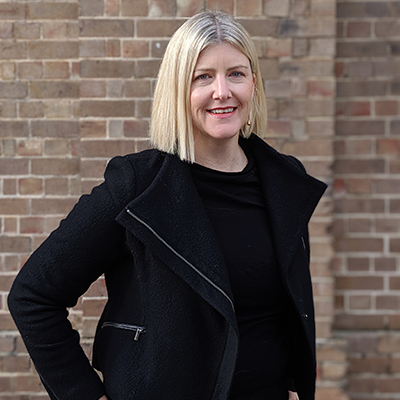 As the CEO of Cicada Innovations, Sally-Ann Williams leads Australia's pioneering deeptech incubator, building companies solving the world's most pressing problems through science & engineering. Cicada Innovations has nurtured hundreds of visionary deeptech innovators to validate, commercialise and scale high impact technologies globally across MedTech, HealthTech, AgTech, FoodTech, Clean Energy, AI, Manufacturing 4.0 and more.
Sally-Ann has been involved in driving national engagement and change strategies in innovation & entrepreneurship, Computer Science and STEM education as a member of the COAG STEM Partnership Forum and contributed to the foundation of StartupAUS, a non-profit with a mission to transform Australia through technology entrepreneurship. She has led several cross-sector working groups to drive change both in policy & cultural transformation needed to grow a thriving technology-driven economy, and served on four University Industry Advisory Boards in the engineering and computer science departments.