15 December 2021 • Doltone House, Jones Bay Wharf (Sydney)
Be a part of the magic mix and help amplify the 23 high-growth companies harnessing deeptech from across Australia!
Tapping into the experience of heavy hitting Industry Leaders and a switched on audience of 300+, the Showcase invites you to discover homegrown frontier technologies and connect with the individuals and organisations that have the power to shape our future.
Over a full day at Doltone House, Jones Bay Wharf in Sydney, the Showcase gives a national platform to young companies who are using deeptech to solve the big problems we face and joins the dots between curious minds, bright ideas and inspiring outcomes.
The Tech23 Showcase is a one-stop shop for three-hatted heavy hitters, VC and angel investors, potential enterprise customers, up-and-coming founders, successful serial entrepreneurs and anyone interested in a window on the future to immerse in conversations they would not be able to have anywhere else!
Come as a table of 10 and bring the team and/or clients — or let us find you a seat 🙂 At Tech23 you never know who you might meet!
Wednesday 15 December 2021
9:00am – 5:00pm
Doltone House – Jones Bay Wharf
Level 3/26-32 Pirrama Road, Pyrmont
$275 each
(10% discount for tables of 10)
Please note, tickets are strictly limited — please register early to secure your place.
*Prices shown include GST and are Australian Dollar amounts.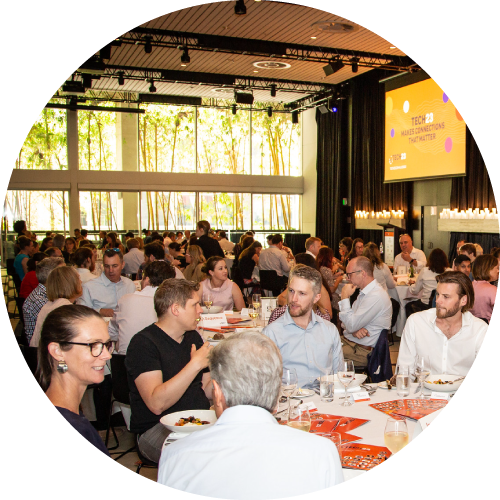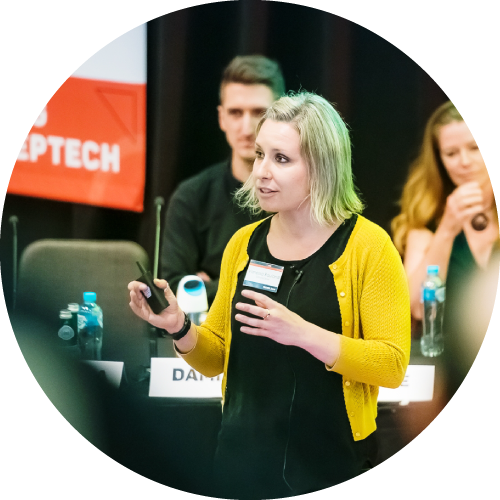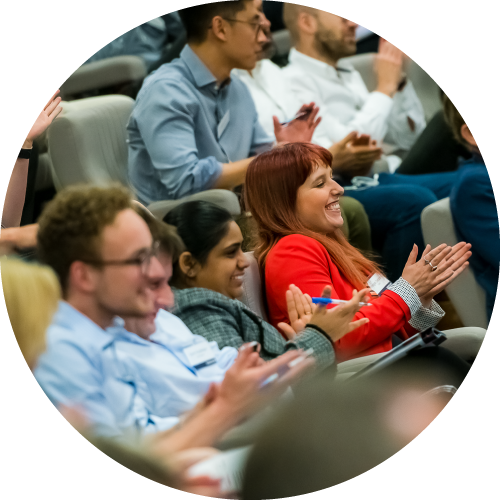 Cancellation / refund policy
Given written notice to accounts@teamslatts.com.au, at least 45 days prior to the event being held (i.e by Friday 3 September 2021), we are happy to issue a refund for the cancellation of any single tickets. Refunds will not be provided for any cancellations received after Friday 3 September 2021 or for non-attendance on the day. All refunds will incur a AUD50 administration fee, deducted from the refund amount. Delegate substitutions are welcomed at any time – or a credit towards a future event is possible up until one week prior to the event. Substitutions and credits do not incur an administration fee.
Terms & Conditions
If the online registration form does not display or displays an error, please contact us at webmaster@teamslatts.com.au or on +61 3 9663 3093.
Please note there are no physical tickets issued prior to this event. Upon arrival at the venue, event materials will be available for you to collect at the registration desk. This will include your nametag.
Prices include all refreshments, materials and access to all sessions.
All prices shown include GST and are Australian Dollar amounts.
Payments by credit card will appear as 'Slatts Group Pty Ltd' on your statement.
We accept registrations from Australian and international users.
The Slatterys Community Charter applies to all our events.