For 13 years, Tech23 has celebrated and amplified the impact of Australia's young deeptech companies that have the potential to create new industries, smarter solutions, and a better world. Tech23 is a truly national forum, taking pride in signposting the capabilities of our gamechangers, amplifying global connections for emerging companies and joining the dots between enterprise and homegrown deeptech.
Tech23 originally manifested as a one-day Conference showcasing 23 young companies and inviting influential Industry Leaders to engage with, and tease out the potential of their innovations on stage. Tech23 has long had the reputation of being a one-stop shop for three-hatted heavy hitters, VC and angel investors, potential enterprise customers, up-and-coming founders, successful serial entrepreneurs and anyone interested in a window on the future to immerse in conversations they would not be able to have anywhere else. In 2021, Tech23 seeks to nourish the communities it serves with even more opportunities to be a part of the magic mix — virtually and face-to-face!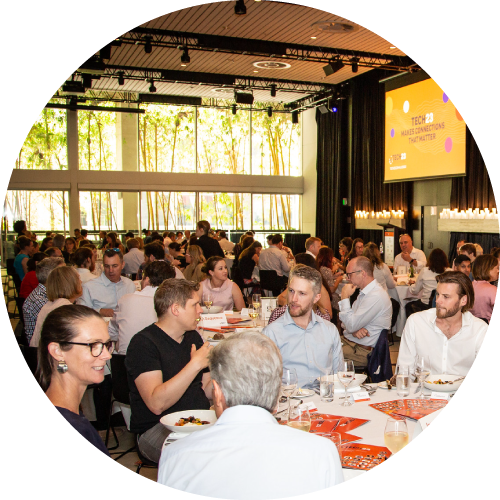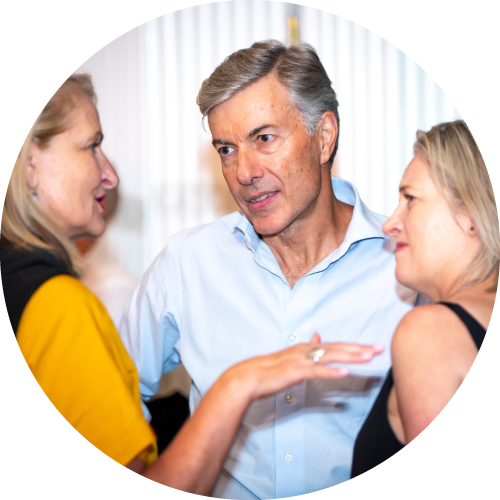 At its heart, Tech23 seeks to: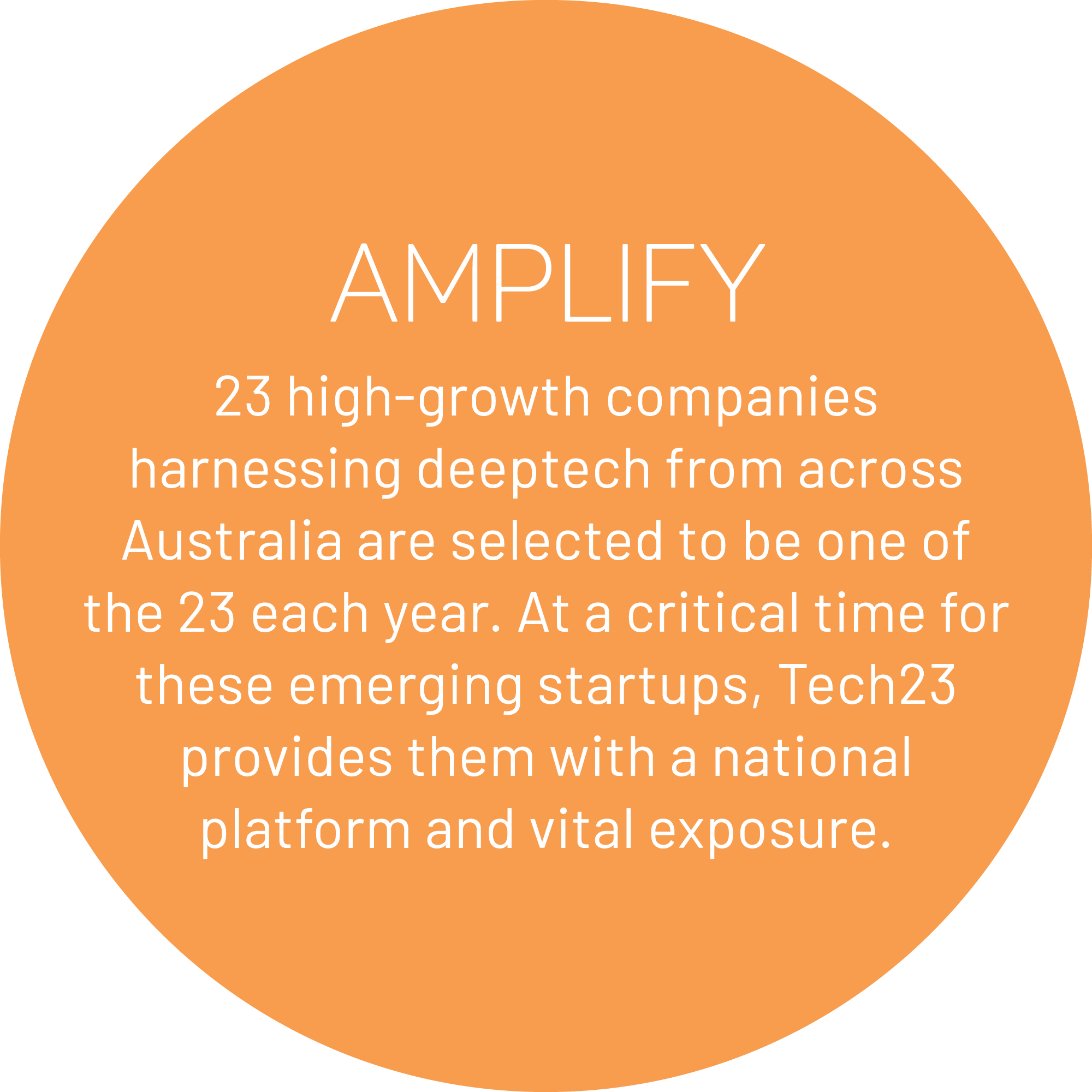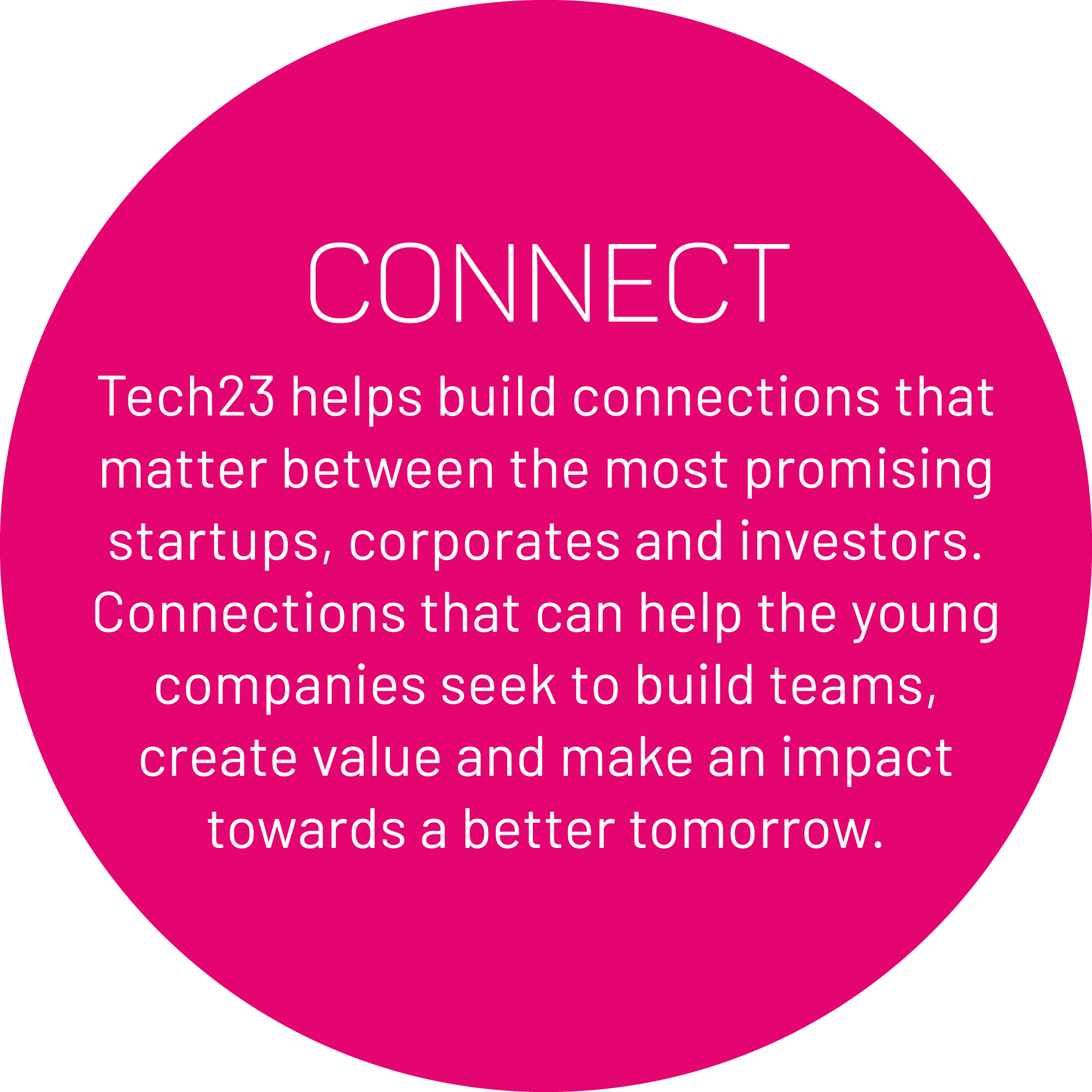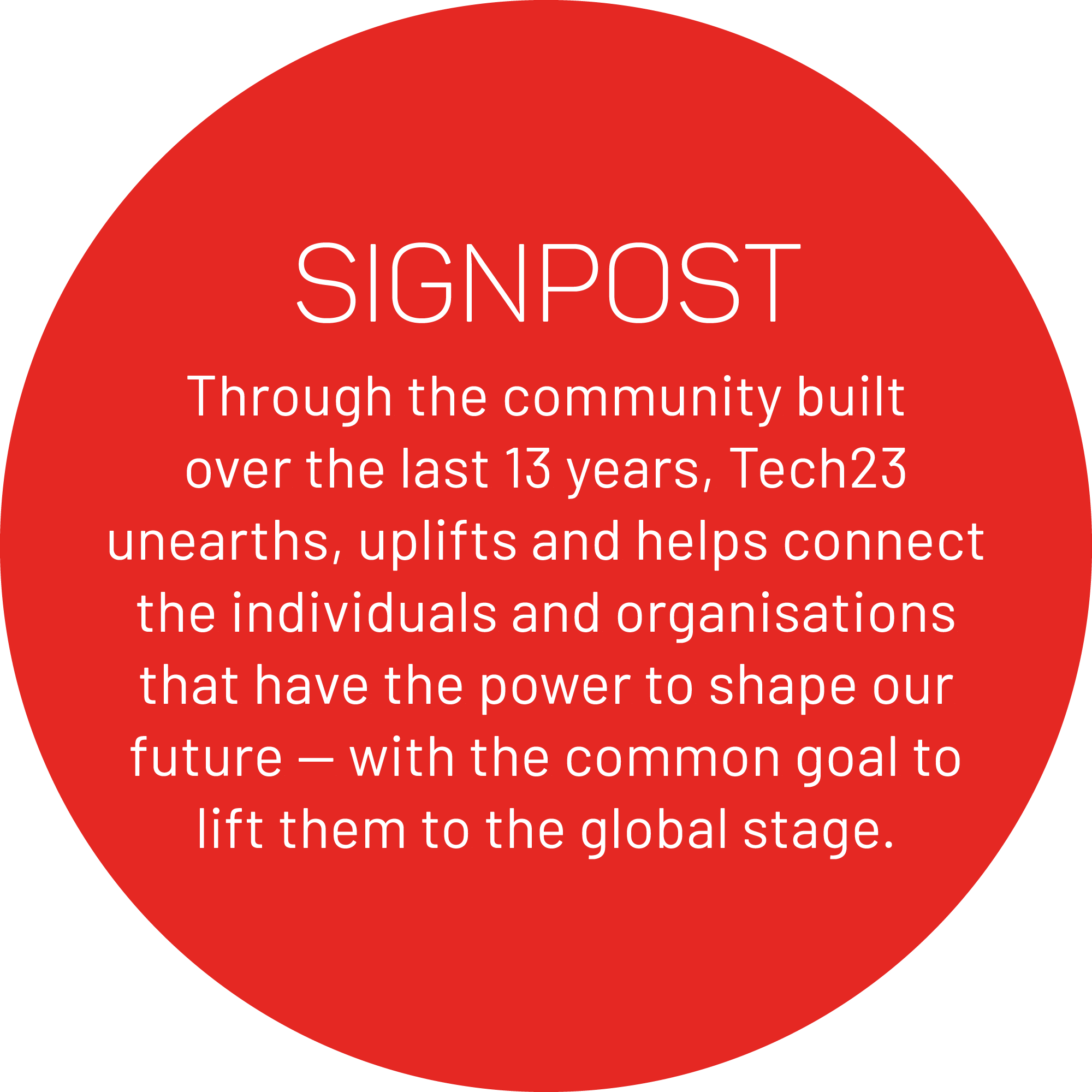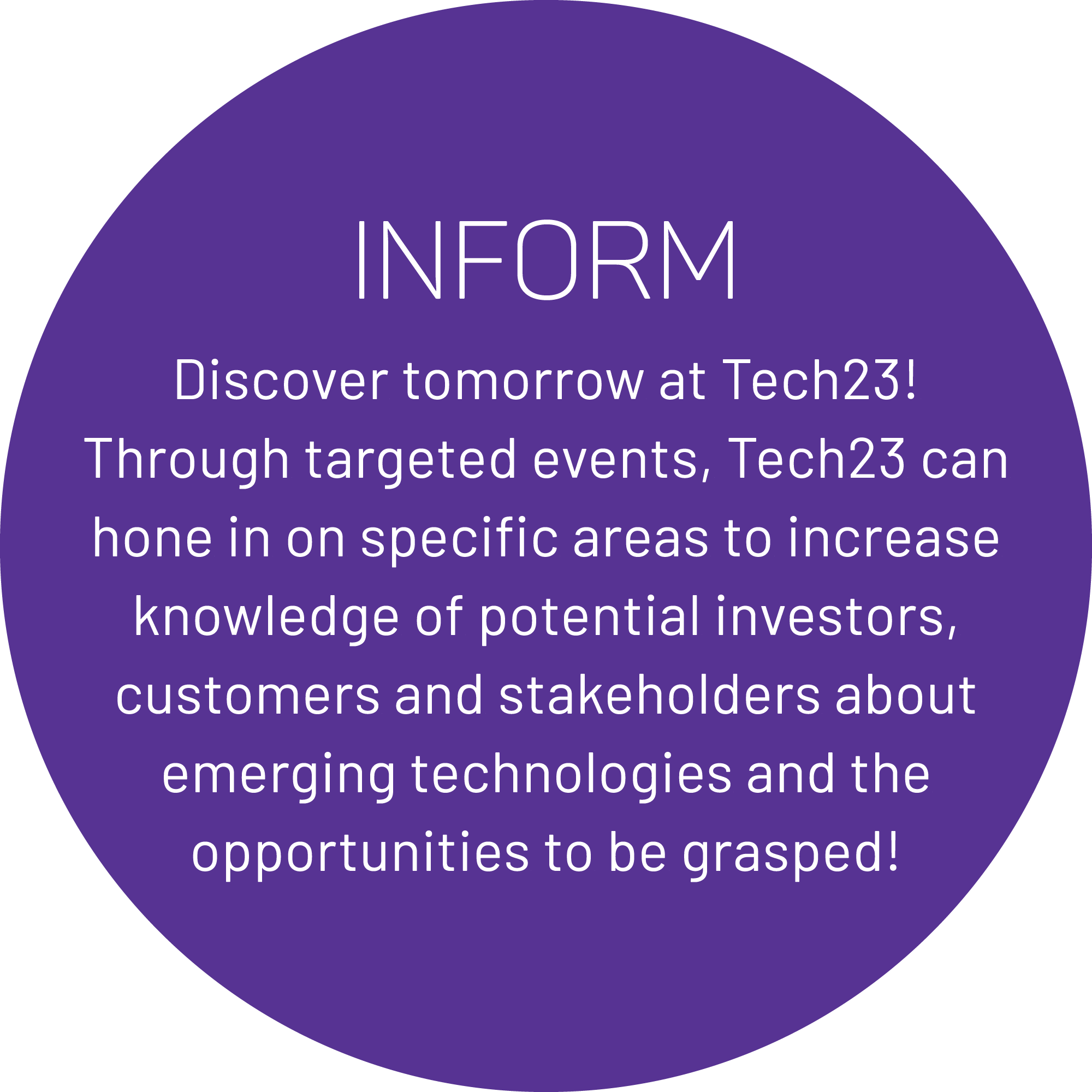 Tech23 helps to shine a light on the personality and passion that lies behind the incredibly clever tech our founders create. But, more than this: Tech23 calls on those who are captivated by these stories to get involved and help these innovations realise their full potential. Good events, at their very heart, are all about bringing people together. They create and nourish communities by joining the dots between curious minds, bright ideas and inspiring outcomes. At Tech23, we aim to bring this magic mix to life. Over the years, it has been a joy to hear +250 founders tell their stories and to nudge them to find customers, advocates, supporters and investors to help them on their journeys.
Over the last 12 years, Tech23 has thrived by learning:
The importance of the national focus, rather than any particular state when it comes to propelling our best and brightest forward.
Connections matter — the need to find like-minded people to champion, invest, buy, or even understand your proposition is paramount.
It's not only about the money! The Tech23 Alumni have always rated finding customers as the bigger challenge — especially customers in Australia.
Tech23 is for you if you are:
An Industry Leader with advice and connections to share
A young company looking for guidance, growth and opportunities
An up-and-coming impresario looking for your big break
An investor scouting for your next smart investment
Looking to partner with tomorrow's innovators as a way of getting ahead of the competition
Wanting to keep abreast of frontier technologies and where future jobs may lie
A curious mind interested in finding out where Australian innovation can take us!