Radiation assurance. Real-time data made simple.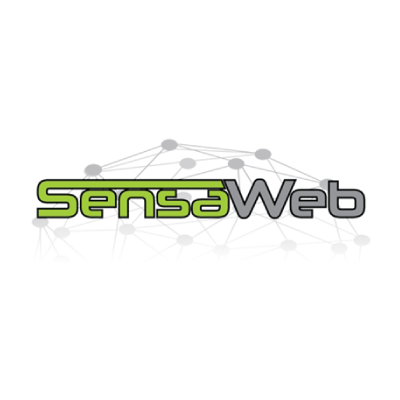 Founders
Darren Oliver CTO
Simon Turner CEO
SensaWeb provides assurance for staff and communities by bringing radiation monitoring into the 21st century with simple transparent radiation monitoring and reporting.
Organisations can greatly decrease their risk and administrative burden through automated high resolution safety data. Setting this networked radiation solution apart is an extremely easy-to-use interface designed to make it simple for all to use. Automated radiation monitoring is managed remotely, reducing potential exposure. By making the invisible visible, organisations, and the surrounding community, have the assurance that their working environments are kept safe. This provides support for organisations seeking to move forward with positive future radiation projects.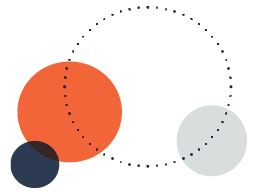 Do you have any opinion you want to share on the influence of ESG on Deep Tech; Open Innovation models; Corporate Innovation or future deeptech innovations that excite you?
As data enthusiasts both Darren and Simon know that the resolution of information from this data revolution is going to accelerate industry advancement and human capability on earth and beyond.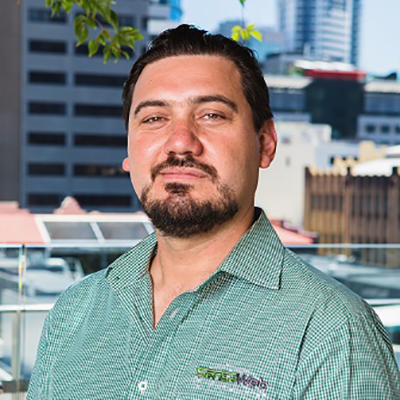 Simon Turner
Co-founder & CEO, SensaWeb
Simon Turner is a passionate radiation specialist for nuclear, medical, mining and research organisations. He was actively involved with the decommissioning of two research reactors and the commissioning of the current Australian reactor. He was previously Chair of the Queensland Chapter of the Australasian Radiation Protection Society and lead detector technician on the Australian deployable nuclear-powered warship monitoring system.
Simon's drive to create assurance for staff and communities around radiation facilities led to the creation of SensaWeb. This world-leading approach earned him an invitation to be a presenter on the digital interface for nuclear activities for the International Atomic Energy Agency.