August 2021 onwards • Online and in-person
Deep dive on a particular topic to increase your understanding and make valuable connections!
Tech23's Impact Circles are an interactive opportunity for curious minds to come together around the big opportunities Australia has to create new industries, smarter solutions, and a better world.
Join a Circle and eavesdrop on a conversation between contributors as they explore a specific challenge and canvas what existing, potential and future customers, investors and collaborators may want and need.
The Circles attempt to connect those who are willing to create, back, invest, partner and buy solutions that are seeking to chip away at some of our biggest challenges.
Format: About 90 minutes per session – lively Circle conversations are kicked off by a number of contributors for ~40 minutes, questions are then encouraged and we then feed into smaller, 'deep dive' discussions that invite everyone to take part and share.
The Tech23 Impact Circles are held online or in-person and are free to attend.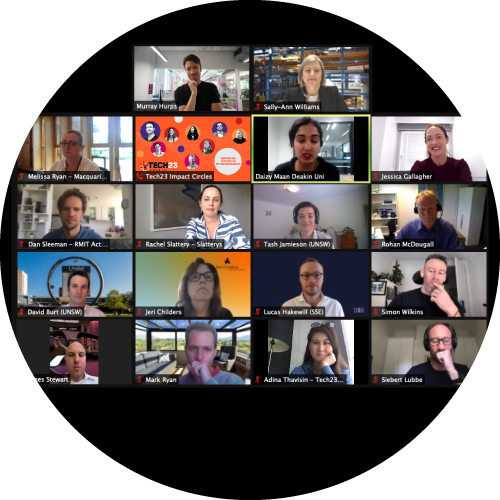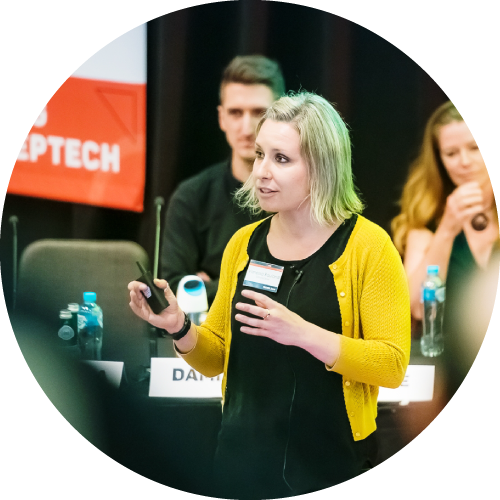 If you have a suggestion for a Tech23 Impact Circle topic or contributor, please email us on circles@tech23.com.au and let us know!