Tech23 Impact Circles: Leaders & Contributors
August 2021 onwards • Online and in-person
If you have a suggestion for a Tech23 Impact Circle topic or contributor, please email us on circles@tech23.com.au and let us know!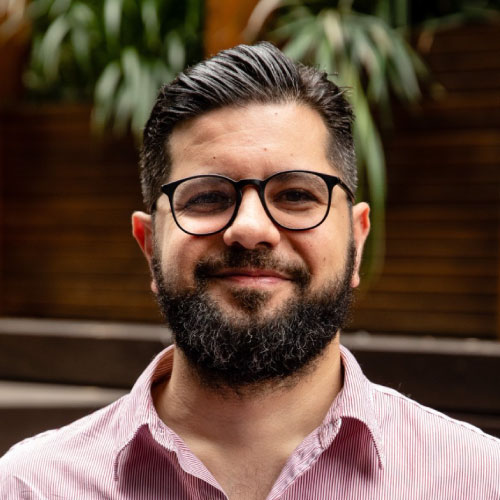 BioEngineer, Monash Program in mRNA Therapy and Vaccines and Research Fellow, Monash Institute of Pharmaceutical Sciences, Monash University
Circle: Next Generation Cancer Treatments
Harry Al-Wassiti is an early-career researcher in bioengineering. He's an advocate of programmable medicine, a new paradigm in therapy. In this paradigm, nucleic acids such as mRNA or DNA are coded and therapeutically used to program our body to fight against invading viruses or cancer.
Harry developed the first mRNA therapeutic program in Australia at MIPS in 2018, and used mRNA to develop a candidate vaccine against COVID-19. The vaccine platform can be used to address other emerging viral epidemics.
Harry focuses on inventions and innovation, where the impact is achieved through collaboration with industry, developing and commercialising pharmaceutical technologies, and an unwavering focus on solving real-world problems through therapeutic and biotechnological innovations.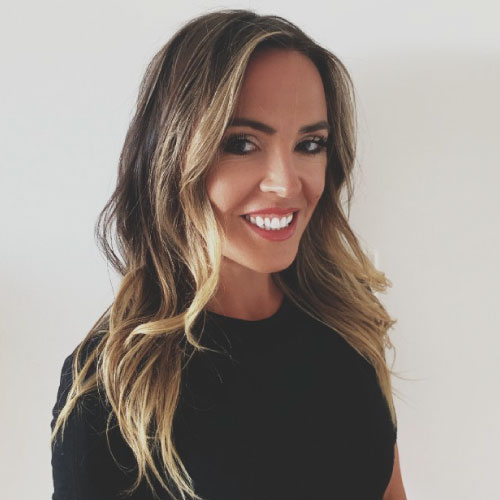 Head of Strategic Policy, Cyber Security CRC
Circle: Cybersecurity is a Team Sport
Stephenie Andal is the Head of Strategic Policy at the CSCRC, working to shape strategic thinking on key cyber security legal and policy issues and demystify complex issues to inform boards, organisations and the wider Australian public. Prior to joining the CSCRC, Stephenie was the Manager of the NSW Cyber Security Innovation Node, a Government initiative funded by the NSW State Government and AustCyber whose aim is to build future-focused, sovereign cyber security capabilities. Before taking up that role, Stephenie worked on AustCyber's national innovation and capability programs, driving the commercial growth of the Australian cyber security sector.
Prior to commencing work in the Australian cyber security sector, Stephenie was a doctoral researcher in the Department of Government and International Relations at the University of Sydney, where her PhD research focused on Chinese cyber security policies, foreign policy and geopolitics in the Asia-Pacific region.
Stephenie holds a PhD from the University of Sydney, a Master's degree from the University of Oxford and a Bachelor of Arts degree from the University of Calgary.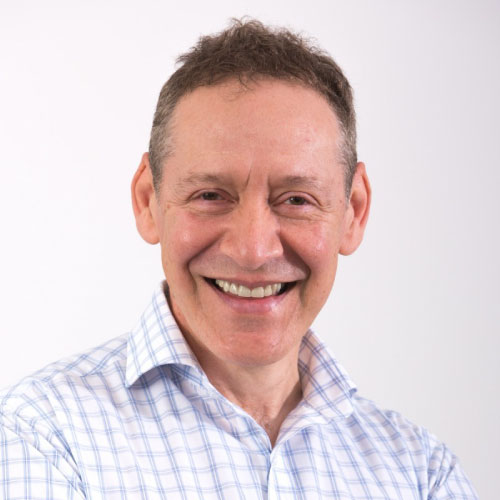 Chief Information Security Officer, RMIT University
Circle: Cybersecurity is a Team Sport
Tony Aramze is the Chief Information Security Officer at RMIT University leading the Business Resilience, Security Operations, Cyber Influence, Cyber Governance & Compliance and Technology Risk Management portfolios.
Tony's extensive Information Management career includes leadership and consulting roles across the globe in top tier Professional Services organisations, Finance and the Telecommunication sectors.
Tony uses the practice of martial arts to enhance his physical and mental health, and stay calm during cyber storms! He is an avid gardener and bushwalker.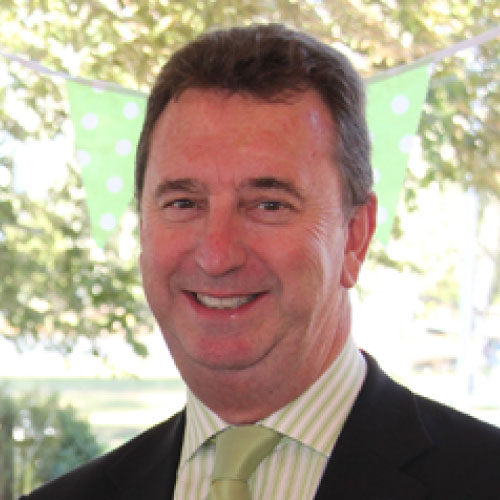 Chairman, Southern Strength Agile Manufacturing Network
Circle: i4, Robotics and Manufacturing
Steve Atherton holds a Bachelor of Science (Engineering) and a Master of Engineering Science degree from the University of NSW along with a practical trade background as a Fitter andTurner.
Steve has held the positions of Director and CEO at a number of prestigious Australian companies coupled with vast international experience in Asia, USA and Europe. Steve has been a speaker and expert panel member in the manufacturing sector on more than 25 occasions including speaking engagements for AIRAH and the Australian Federal Government.
Steve is the Chairman of Southern Strength, Deputy Chairman of the Southern Sydney Business Education Network, Executive Member of Shire Biz, Steering Committee member of the ANSTO Innovation Hub and Graduate Institute along with advisory board positions with several local SMEs.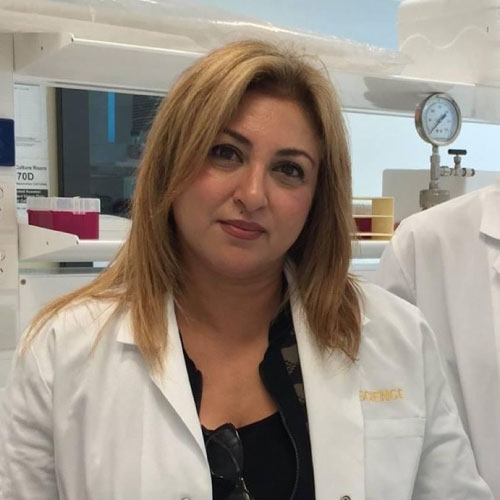 Professor of Pharmacy and Head of Laboratory of Cancer Cell Biology and Therapeutics, Graduate School of Health, UTS
Circle: Next Generation Cancer Treatments
Mary Bebawy is Head of the Laboratory of Cancer Biology & Therapeutics, UTS. She is a founding member of the Graduate School of Health (GSH) and Discipline of Pharmacy and was the inaugural Director of Research and Innovation at GSH. She has an active research program focusing on the molecular basis of cancer relapse. She is an internationally recognised cancer researcher and pharmaceutical scientist with a background in commercial R&D. Her team was the first to discover the role of extracellular vesicles in the acquisition and spread of cancer multidrug resistance. Her research has been translated clinically with her team discovering the utility of EVs as a prognostic Myeloma PCT/AU2018/050420.
Mary's national and international standing has been recognised on numerous occasions, including a showcase of her achievements by "Women in Science Australia" in promoting research excellence in Australia. On the international stage, she receives many invitations to speak at prestigious scientific meetings and international research institutes including: Harvard Medical School 2017; Cancer Research Institute Queen's University, Canada 2017; Cold Spring Harbor Laboratory, NY 2015; Albert Einstein College of Medicine, NY 2014. Her reflections have been included in a book The Power of Conferences: Stories of Serendipity, Innovation and Driving Social Change. She is currently Deputy Editor for the Journal of Extracellular Vesicles.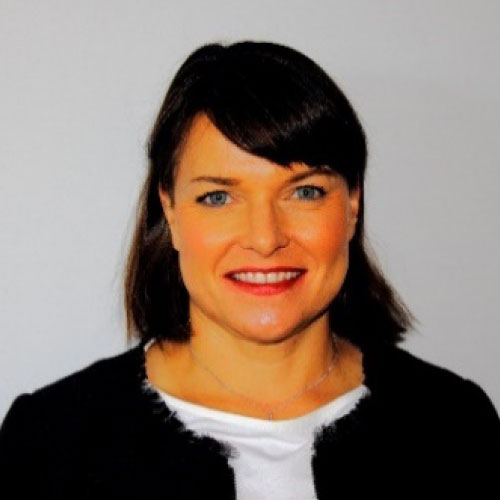 Mission Lead, Climate, CSIRO
Circle: Saving the Planet with Data — Environmental Intelligence
Juliet Bell is leading CSIRO's Climate Resilient Enterprise Mission. She joined CSIRO over twenty years ago to work on climate systems modelling and scenario analysis. Prior to this, she worked in the financial services sector.
From 2007-2019, Juliet was Executive Manager CSIRO Global where she led the development of global strategy, building CSIRO's global footprint across three continents and key international relationships.
Juliet has deep interest and expertise in building partnerships, strategy and the role of research in improving Australia's competitiveness and resilience. Since 2019, she has been building climate intelligence solutions in partnership with the private sector that enable disclosure, adaptation and response to climate risk and opportunity.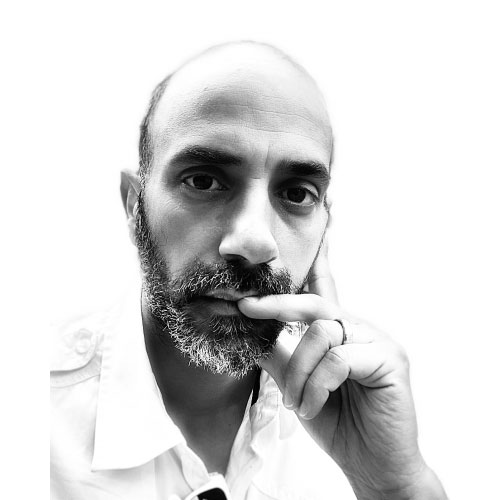 Founder and CEO, Smart Sparrow (acq. Pearson)
Circle: Why Mentors Matter for Founders on the Frontier
Dror Ben-Naim is the founder and CEO of Smart Sparrow, an adaptive learning pioneer, which was acquired by Pearson, the world's largest learning company.
An entrepreneur at heart, Dror is lucky to have gone through the entire founder journey: wrestling with a new idea, developing first-of-its-kind tech, raising VC, growing a team, scaling into the US and ultimately a successful M&A exit.
Today, while developing a few new ideas, Dror mentors, advises and invests in tech-infused startups that are tackling meaningful challenges.
Dror's the proud dad of two beautiful young kids and holds a BsC in Physics and a PhD in AI from the University of New South Wales in Sydney.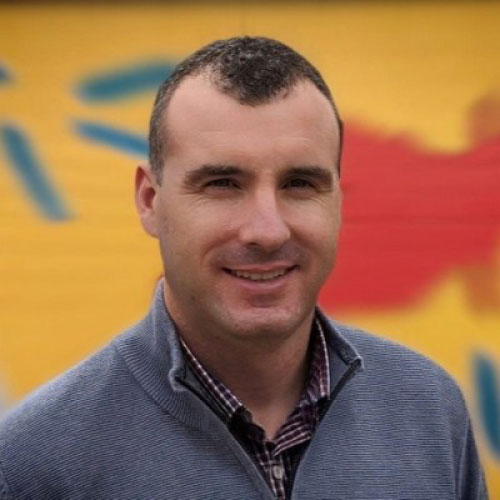 Director — Innovation and Commercialisation, ANSTO
Circle: i4, Robotics and Manufacturing
Tim Boyle is Director, Innovation & Commercialisation and Founder of the nandin Innovation Centre, ANSTO's centre for commercialisation, design innovation and entrepreneurship. Tim is an internationally recognised leader in research translation and IP commercialisation with over 20 years' experience developing the interface between research and business. He has an enviable track record in technology licensing, developing industry collaborations and spinning out new ventures across a broad range of technology areas and disciplines on both domestic and international scale.
Tim leads the development and implementation of ANSTO's strategic initiatives working collaboratively with ANSTO stakeholders, industry, community partners and government. These initiatives include ANSTO's Innovation Precinct and development of translational research centres aligned with ANSTO research and industry needs. Tim also coordinates ANSTO's knowledge exchange and commercialisation activities. He is outcome focussed, always seeking to understand the client needs and ensure that ANSTO delivers value to exceed their expectations.
Tim has also worked in various knowledge exchange and technology development roles within higher education, information and pharmaceutical industry and throughout his career. Tim holds appointments as an Adjunct Professor with Swinburne University of Technology and Global Expert faculty with Singularity University.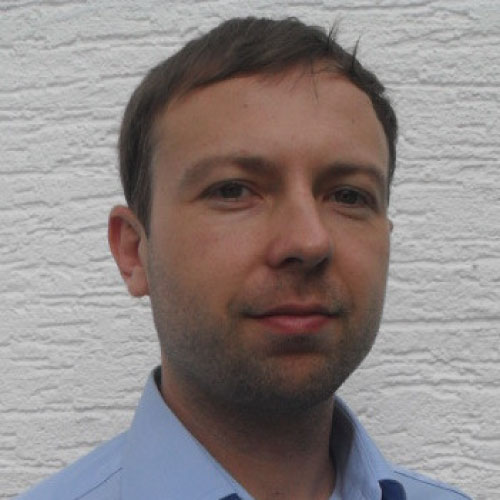 Senior Lecturer in Data Science and Artificial Intelligence, Monash University
Circle: Saving the Planet with Data — Environmental Intelligence
Dr Christoph Bergmeir is an ARC DECRA Fellow in the Department of Data Science and Artificial Intelligence at Monash University, Australia. He is usually a Senior Lecturer in the department but his current Fellowship lets him focus on his research.
Christoph's research is on Machine Learning methods in time series forecasting, and involves global modelling across time series with Neural Networks and Gradient Boosted Trees, feature extraction, and ensembling, and he also does some research in explainable AI around local interpretability.
Christoph has a track record of successful industry engagement around forecasting, mostly in retail, supply chain, and sustainable energy.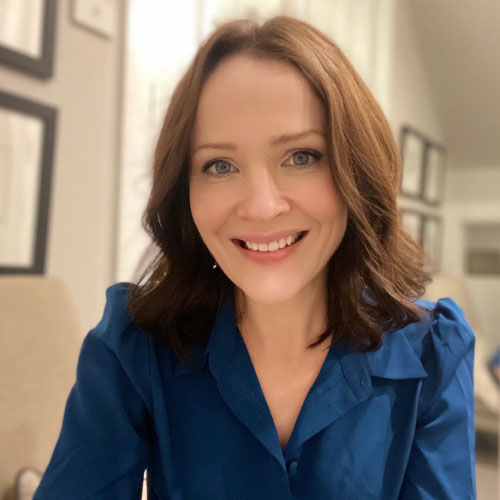 Founder and CEO, Eiris Inc.
Circle: Supporting our Mental Health and Wellbeing
Psychologist, broadcaster and wellbeing content creator, Greta Bradman consults in private practice and facilitates around mental health and wellbeing, culture, and values-based decision making with public and private organisations. She is also a non-executive director, investor and tech startup founder, and former professional classical singer and recording artist.
Greta's consulting work is human centred and evidence-based. Her background allows her to bring together statistical modelling and data science, neuroscience, and clinical/positive psychology, with empathy-led storytelling to help learnings stick. This approach helps underpin lasting motivation that can drive new habits and behaviours. Her expertise with large crowds and virtual audiences through performing and broadcasting allows for flexibility and movement within a robust and on-time presentation or facilitation.
Greta's core values are contribution, creative curiosity, courge, achievement, and empathy-led connection. Rotary have awarded Greta with a Paul Harris Fellow for contributions to the community. Her fundraising activities extend across creative and healthcare sectors.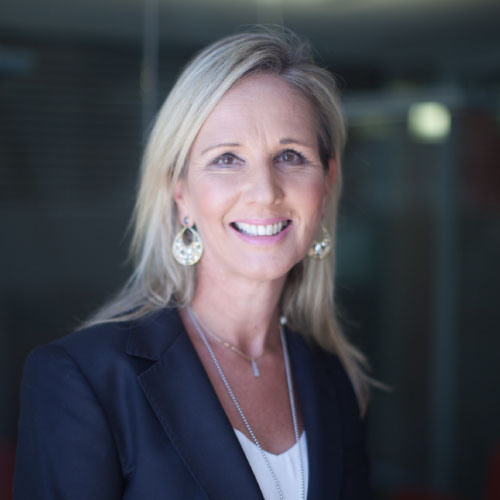 Circle: Supporting our Mental Health and Wellbeing
Jane Burns is a health strategist passionate about mental health, wellbeing and innovation. She is Chair of Open Arms, Veterans Families Counselling Service and a Board Member of the National Disability Insurance Agency. She has over twenty years' experience as a C-Suite Executive with high profile organisations, beyondblue: the national depression initiative and reachout.com and was the founder and CEO of the Young and Well Cooperative Research Centre, raising over $100 million in capital.
Jane is the Founder of InnoWell and a Non-Executive Director with the Applied Positive Psychology Learning Institute and Mind Medicines Australia. She was a Harkness Fellow in Health Care Policy, a VicHealth Fellow in Health Promotion and an NHMRC Fellow in Suicide Prevention. In recognition for her achievements in entrepreneurship, she won the category of Social Enterprise for 2015's Australian Financial Review and Westpac Group 100 Women of Influence, and was a Victorian Finalist in the 2017 Telstra Business Women's Awards.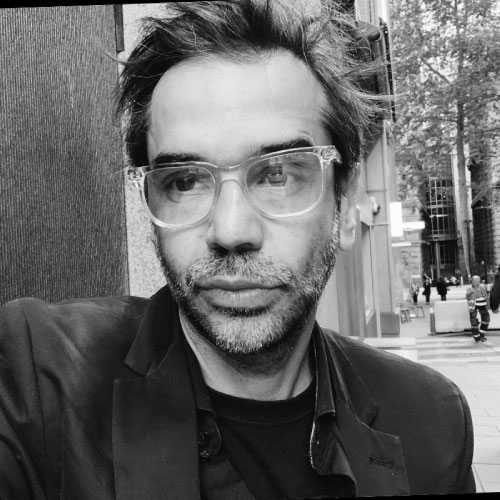 Co-founder and Marketing Director, Hivery
Circle: Industry-Research collaborations to grow and boost your business
Franki Chamaki established Coca-Cola's first accelerator program, a network of entrepreneurs working in the most innovative cities worldwide to build the next generation of billion-dollar businesses with the support of Coca-Cola. In 2014, he spun a new venture out of The Coca-Cola Company called Red Garage Ventures; a startup venture connected to Coca-Cola's global assets and investment.
Franki is currently Co-founder and Chief Operations Officer of HIVERY, a data science company where its mission is to reshape retail with data leveraging Artificial Intelligence, Operations Research, and Design. Prior to this, he worked at AMP — a leading specialist wealth management company — where he led various business design roles and later years in strategy & innovation.
Growing up, Franki was a tinkerer; from re-inventing mouse traps to selling recycled rubber as erasers. He often branded himself as a "Professional Geek" and has launched several early-stage startups, namely: DatingCompanion, an app that helps couples keep their romance alive; mockupmytattoo.com, an online service that helps people see how their tattoo would look like; and spaceble.com; a peer-to-peer marketplace for physical space.
Franki often is invited as University Guest Lecturer to run workshops on Lean Start-up Entrepreneurial, Corporate Innovation, Corporate Entrepreneurial, Business Model Validation, and how corporates can leverage AI and deploy in existing operations. He goes by the belief that anyone who tries to improve a situation is an entrepreneur.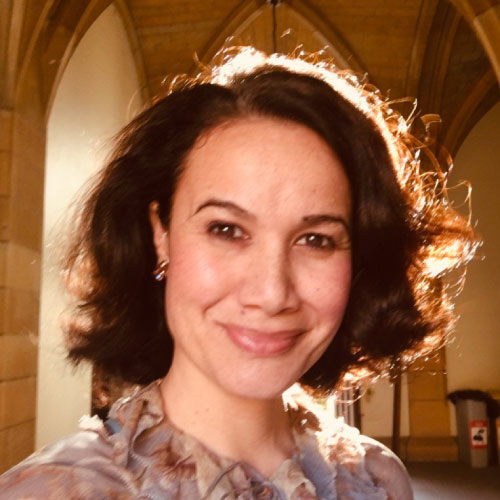 Founder, Ocean Decade Australia
Circle: Ocean's Potential
Jas Chambers works at the intersection of STEM, governance, policy and action with a passion for work that calls for collaborative approaches often in complex stakeholder contexts. Jas has worked in Australian higher education and government in senior leadership roles across STEM operations, communications, and international science diplomacy including with United Nations Specialized Agencies and the UNESCO Intergovernmental Oceanographic Commission, representing Australia.
As Director of Provenance Consulting, she works with research, academia, government agencies and their audiences to build and realise solutions that grow understanding and engagement across all stakeholders. Jas works to a philosophy that is highly collaborative and inclusive, dedicated to integrity, quality and transparency and cultivates innovation.
Jas is a Founder of Ocean Decade Australia, an initiative designed to ensure Australia's Ocean Stakeholders have their say about what success for ocean looks like during the United Nations declared Ocean Decade 2021 – 2030. She serves as Secretary to Science & Technology Australia and Chair of the Sydney Institute for Marine Science Foundation.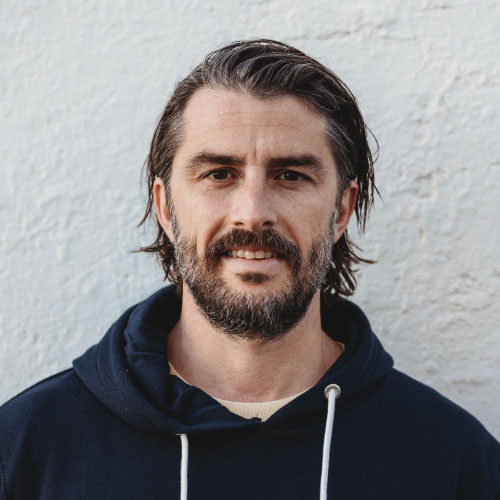 Co-founder and CEO, Ocean Impact Organisation
Circle: Ocean's Potential
Nick Chiarelli is the CEO and Co-founder of Ocean Impact Organisation (OIO). OIO is an Australian charity and startup accelerator with a mission to transform ocean health through inspiration, innovation, and good business.
OIO launched in early 2020 and provides a range of startup programs, mentoring, and support to help people to start, grow and invest in businesses that improve ocean health. OIO has a five year target of accelerating 100 startups that improve ocean health.
Nick has held a number of traditional finance, operations and strategy roles over the last 20 years, and now firmly believes that a new dawn of 'purpose business' is necessary in order to achieve the type of rapid and mass change required to achieve a sustainable future.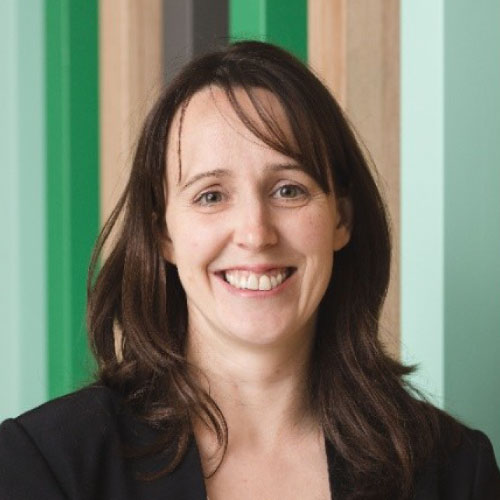 Circle: Role of Government — Customer, Investor, Market Maker?
Kate Cornick is the CEO of LaunchVic, the Victorian Government's $60 million initiative to accelerate startups, drive new ideas and create jobs in Victoria.
Prior to this, Kate was CEO of ASX listed startup Rision. Her previous positions include Director of Innovation and Industry Engagement at the University of Melbourne, and the General Manager, Health and Education at NBN Co. She has also held the position of Senior Telecommunications Adviser and Deputy Chief of Staff to the Minister for Broadband, Communications and the Digital Economy.
Kate has served as a Non-Executive Director on a number of boards. She is currently a Council Member at Charles Sturt University.
Kate undertook her PhD in optical telecommunications at the University of Melbourne and, as part of her studies, spent time at AT&T Research Laboratories, USA. She also has a Bachelor of Engineering (Electrical and Electronics Engineering) and Bachelor of Science (Physics and Philosophy).
Kate is deeply passionate about the role of innovation in our economy and society, and has considerable experience in technology innovation and change management across startups, academia, corporate and government.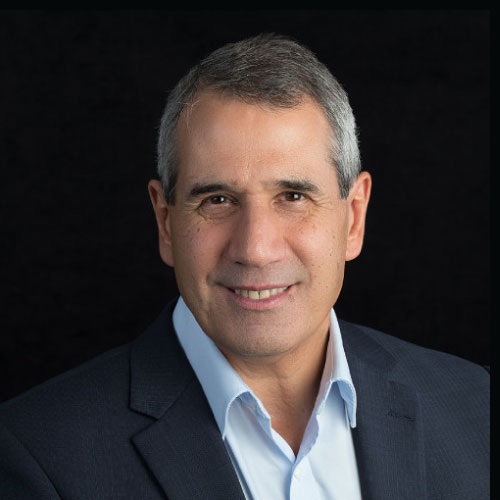 Circle: AI-Enabled Patient Care
Philip Daffas is the CEO and Managing Director of PainChek based in Sydney, Australia. He has over 20 years' global experience in marketing and business development in the medical device and diagnostics market.
Philip has held global business leadership roles in Europe, US and Australia with blue chip companies including Roche Diagnostics, Cochlear, Bio-Rad Laboratories, Shiley and IVAC.
During this period he has developed extensive global business and customer relationships in the areas of interventional cardiovascular disease management, diabetes care and blood glucose management, ENT/audiology and cochlear implantation, intensive care management, pathology in vitro blood diagnostics and life science research technologies.
Philip has an electronic engineering background, has obtained diplomas in industrial management and marketing and has an MBA from Kingston University in UK. He is also a Member of the Australian Institute of Company Directors (AICD).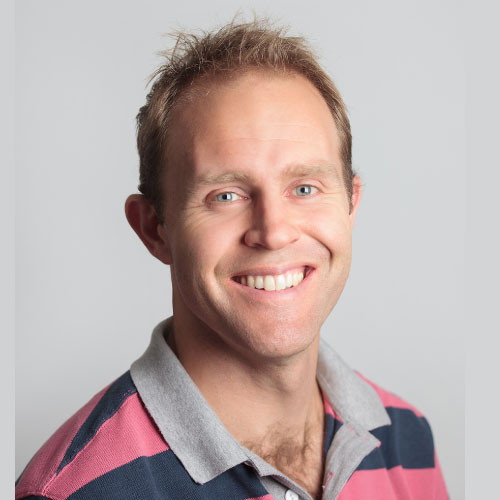 Co-founder and CEO, Car Next Door
Circle: The Joys and Challenges of Co-founding
Will Davies is the Co-founder and CEO of Australia's biggest peer-to-peer car sharing platform, Car Next Door.
Will believes in sustainable business as key to addressing the environmental challenges the world is facing, and wants to empower people to take steps in their everyday lives to reduce their climate change impact.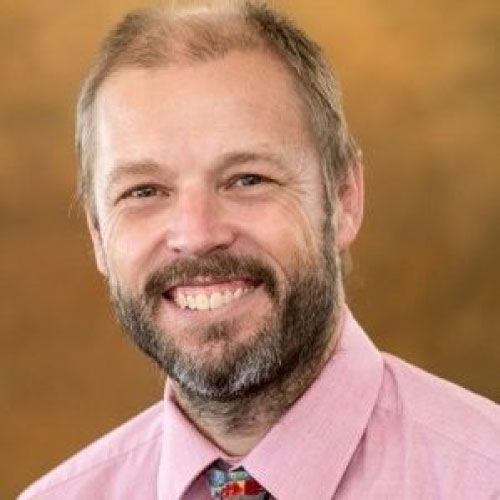 General Manager Growth Programs, Canberra Innovation Network
Circle: Why Mentors Matter for Founders on the Frontier
Craig Davis has a deep interest in the commercialisation of Australian research and innovations. He is passionate about enabling entrepreneurs to succeed and make a difference by empowering them with the right skills, mindset and connections. He is GM Growth Programs at the CBR Innovation Network, runs the GRIFFIN accelerator which he co-founded, leads workshops, innovation programs and more. He has been involved in startups as a Co-founder, CEO, Director, investor or mentor for over 20 years.
Craig co-founded TakeABreak, an online accommodation business that was sold to Fairfax in 2011. He led the integration with Fairfax's competing business Stayz and the group was later-on sold for $210 million.
Craig is a former Chair of Capital Angels and is also a scientist. He has a PhD in physics and held research positions at the University of Cambridge (UK) and the Australian National University. He also held executive positions in the Australian Department of Defence for 7 years.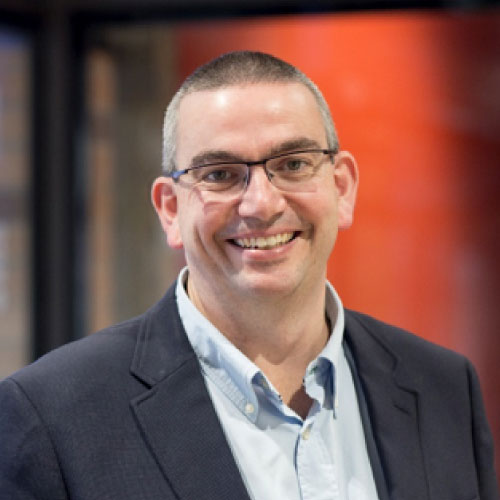 Circle: Decarbonising Our Entire Economy — especially heavy industry!
Charlie Day's passion is leading, investing in and working with teams who are pushing back the boundaries of the possible through innovation, scientific research and commercialisation. He has over 20 years' experience working in this area in commercial, academic, and policy settings, and has been invited to speak at conferences on these topics in the US, Europe and Asia.
In 2021, Charlie became inaugural CEO of the Monash University early-stage spinout Jupiter Ionics, which is developing a new technology for electrochemical production of Green Ammonia. He also works with a range of early-stage ventures and investors in other advanced technology sectors, including serving as Chair of the digital health company behind the allergy management app AllergyPal, serving on the board of the ANDHealth digital health accelerator, and as a mentor and investor at Moonshot Space Accelerator. He also supports the broader innovation ecosystem through roles on the IACD's Governance of Innovation and Technology Panel and the MCRI's GenV Strategic Partnerships Advisory Committee.
Until early 2020, Charlie was the inaugural permanent CEO of the Office of Innovation and Science Australia, which supports the ISA board. ISA is an independent statutory board of science and innovation practitioners established by the Australian Government with a mandate to provide strategic advice, program oversight, and public advocacy for Australia's science and innovation system. As part of this role, Charlie led the production of a major roadmap for Australian innovation policy, Australia 2030: Prosperity through Innovation. Prior to that, Charlie spent 15 years at the University of Melbourne in a range of roles at the interface between research and business, in addition to several years in strategic and management consulting.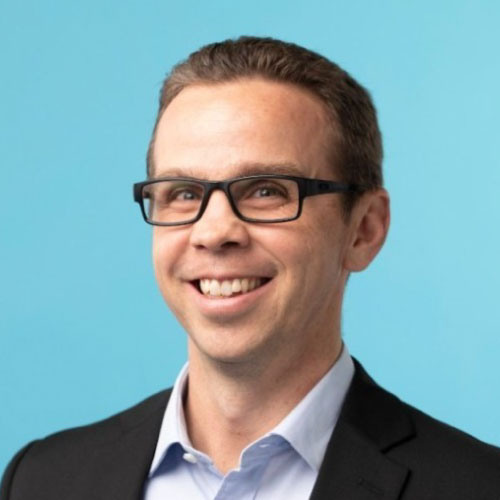 Circle: Role of Government — Customer, Investor, Market Maker?
Colin Denver is an experienced sales professional with nearly 20 years' sales experience working in the Life Science and Diagnostic fields. He has experience in establishing new organisations having set up Bioline in Australia in 2004. Colin enjoyed continued growth while at Bioline with quarter on quarter growth achieved since inception. He went on to manage sales in Asia/Pacific for Meridian Bioscience (post Bioline acquisition) and drove consistent growth within the territory.
Colin started as Vice President of Sales and Marketing for SpeeDx, responsible for the promotion of all SpeeDx branded products as well as acquisition of new licensing and commercial agreements. He now holds the role of CEO, overseeing the expansion of SpeeDx as products are launched across Europe, United States and Australia/New Zealand.
Colin holds a Bachelor of Science from Pepperdine University and a Post Graduate Diploma of Management from MGSM.
Chief Scientist, Trusted Autonomous Systems
Circle: i4, Robotics and Manufacturing
Dr S. Kate Devitt is Chief Scientist of the Trusted Autonomous Systems (TAS), CEO of BetterBeliefs, an evidence-based social platform, and adjunct Associate Professor of Human-Computer Interaction, ITEE, University of Queensland, Australia (UQ). With a diverse background in the history and philosophy of science, epistemology, cognitive science ethics, science communication, decision support and human factors, Dr Devitt helps build technologies that enable the development of autonomous systems that incorporate ethical, legal, and regulatory structures to achieve social license to operate and trusted adoption. She is one of '50 women in robotics you need to know about 2021' by the Robots Association Switzerland.
Dr Devitt is part of the TTCP AI Strategic Challenge for Ethics & Law, member of NATO's 'Human Systems Integration for Meaningful Human Control over AI-based systems' working group and contributor to UNIDIR regarding human control of robotics and autonomous systems. She is a program committee member of AAAI/ACM Conference on Artificial Intelligence, Ethics and Society 2021. She is also Associate Editor AI & Society. Her key publications include 'Good Data' Institute of Network Cultures (2019), 'A Method for Ethical AI in Defence', DSTG (2021), 'Trustworthiness of Autonomous Systems', Foundations of Trusted Autonomous Systems (2017); 'Trust & Safety ' Robotics Roadmap for Australia V2.0 (2021).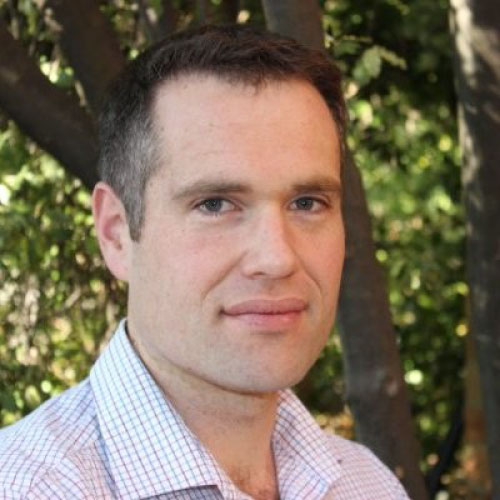 Co-founder and Chief Scientific Officer, Quantum Brilliance
Circle: Role of Government — Customer, Investor, Market Maker?
Dr Marcus Doherty is a scientist, educator, entrepreneur and soldier. As an entrepreneur, he is a co-founder and the Chief Scientific Officer of Quantum Brilliance — the global company developing quantum microprocessors based upon diamond that will make quantum computing ubiquitous.
As a scientist and educator, Marcus is the Head of the Diamond Quantum Science and Technology Laboratory and convenor of various graduate courses related to quantum science, technology and industry at the Australian National University.
As a soldier, Marcus currently serves within the Future Land Warfare Branch of Army Headquarters, where he leads the implementation of Army's Quantum Technology Roadmap.
Founder, Chairman and CTO, Bugcrowd
Circle: Cybersecurity is a Team Sport
Casey Ellis is an 18 year veteran of information security, servicing clients ranging from startups to multinational corporations as a pentester, security and risk consultant and solutions architect, then most recently as a career entrepreneur.
Casey pioneered the Crowdsourced Security as a Service model launching the first bug bounty programs on the Bugcrowd platform in 2012, and co-founded the disclose.io vulnerability disclosure standardisation project in 2016.
A proud ex-pat of Sydney Australia, Casey lives with his wife and two kids in the San Francisco Bay Area. He is happy as long as he's passionately pursuing potential.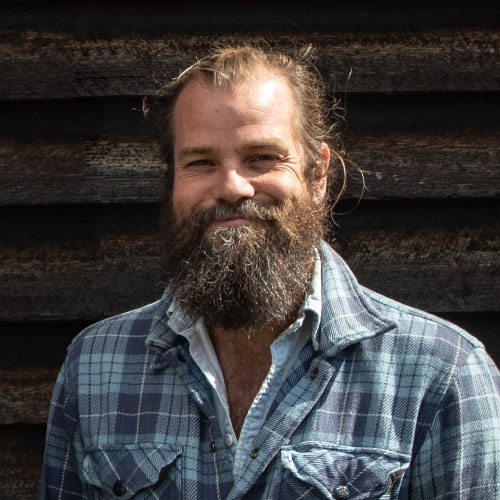 Circle: Ocean's Potential
Sam Elsom is a passionate environmentalist with over 15 years' experience in sustainability. Sam founded one of Australia's first sustainable apparel businesses to measure social and environmental impact across supply chains and implemented a satellite factory in India to support poor communities with income, training, clean water and education.
Sam was drawn to explore seaweed cultivation for its impressive capacity to sequester CO2 as a potential solution to reverse Climate Change.
SME Collaboration Nation Lead, CSIRO
Circle: Industry-Research collaborations to grow and boost your business
George Feast is leading the 'SME Collaboration Nation' mission during its pre-launch phase. His role involves engaging the Government, university and industry stakeholders to create national-scale leadership and systems to increase SME engagement and drive the Australian economy forward through innovation. He also provides leadership to the CSIRO Kick-Start program which helps start-ups and very small businesses access dollar-matched funding to undertake a project with CSIRO.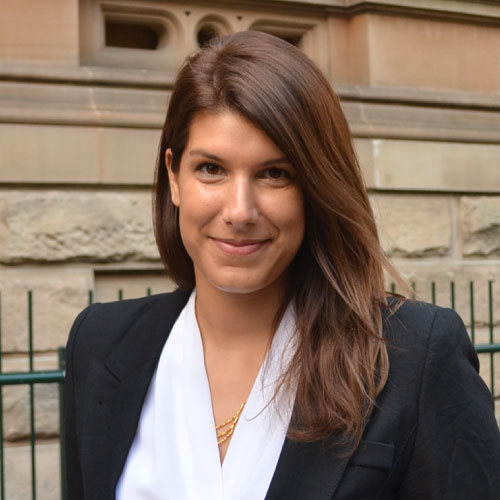 Head of Startup Programs, Monash Generator
Circle: Growth in the time of COVID
Megan Flamer spent almost five years in San Francisco where she consulted on mindfulness and performance for some of the world's biggest tech companies. Her company, Mindful Under Fire continues to provide training in the US, UK and Australia for individuals and teams to succeed in high pressure situations.
Prior to her stint in Silicon Valley, Megan worked as a journalist and radio host with the ABC for over a decade in Australia and the Asia Pacific region.
Megan currently serves as Head of Startup Programs for Monash University, and is an active investor and advisor in the Australian and New Zealand startup ecosystems, working to build thriving startups with healthy, balanced founders.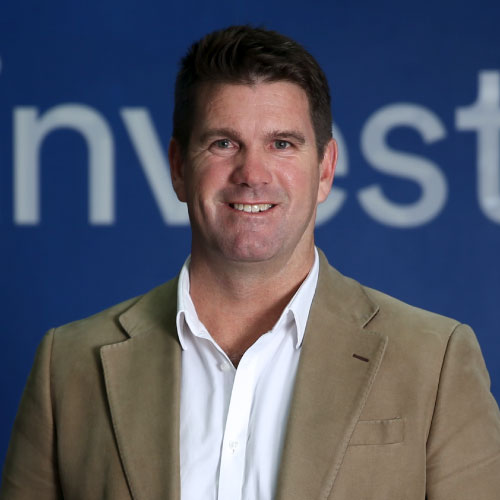 Co-founder and Chairman, Investible
Circle: The Joys and Challenges of Co-founding
Trevor Folsom is one of Australia's most active and successful angel investors and one of the most respected and influential names in the Australian tech startup ecosystem.
After successfully co-founding, growing and selling his own business for over 9 figures in 2008, Trevor embarked on a practical and hands-on educational journey in Silicon Valley with some of the world's best early stage investors. He has since made more than 100 direct investments across diverse industries and geographies, including as a seed stage investor in Canva, now valued at US$40 billion.
As Co-founder and Chair of leading early-stage investment group Investible, Trevor is committed to providing high-potential founders with the support and resources needed to scale. He also serves as Chair of the car-sharing network Car Next Door, on the board of listed education provider Kip McGrath and as Entrepreneur-in-Residence at UNSW.
Founder and CEO, Pathwize
Circle: Why Corporations need Startups to Innovate; How and why do big companies buy from gamechanging Startups?
Tristonne Forbes is a startup coach, corporate management consultant and angel investor that specialises in growth and innovation. Tristonne has consulted on strategic direction and competitive intelligence projects for big corporates such as Lion, CUB, Incitec Pivot and others. She has also coached more than 100 startup founders in programs she co-designed and delivered including LaunchVic CivVic Labs, Cicada Innovations GrowLab, CSIRO ON Accelerate, ACMI Xcel, and Melbourne University's TRaM Program.
Most recently, Tristonne has been designing demand-led innovation approaches that enable large organisations and startups to collaborate for mutual benefit. Tristonne is also an investor and advisor to a number of startups and an active 'pay-it-forward' member of the startup ecosystem.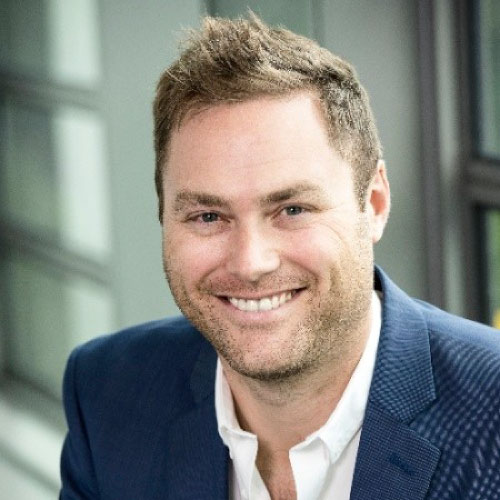 Critical Energy Metals Mission Leader, CSIRO
Circle: How and why do big companies buy from gamechanging Startups?
Jerad Ford is currently helping stand up an end-to-end innovation system that CSIRO can deliver to large corporate entities to help them achieve greater impact using science and technology.
This system comprises: 1) strategic insights from CSIRO Futures to identify large innovation problems; 2) ideation, using CSIRO's internal network, and its entire university system, to find unique solutions; 3) acceleration, using CSIRO's expertise from running the nation's deeptech accelerators "ON" and "ON Prime"; 4) incubation of these formative technologies through applied R&D; and 5) commercialisation of new products.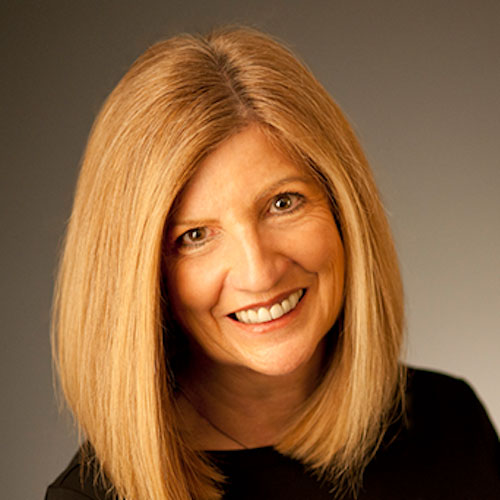 Circle: Why Mentors Matter for Founders on the Frontier
Sheryl Frame has been a strategic business consultant for over 30 years. She has held numerous senior management and board positions in Australia and overseas. Her extensive in-depth technology, marketing, strategic planning and business skills have underpinned her success in advising, guiding and mentoring innovation and commercialisation of a wide range of early-stage companies.
Sheryl currently works as a Commercialisation Adviser to Accelerating Commercialisation, a Federal Government initiative, which assists innovative new businesses in their transition from idea to commercial venture.
Sheryl is also vigorously committed to the representation of women in enterprise and government. She served on the Board of AWISE (Australian Women in IT, Science and Engineering), she has served on the committee of Women in Technology, WA (WITWA) since 2006, and is a Board Member of SBE Australia. Sheryl is also a Director of StartupWA.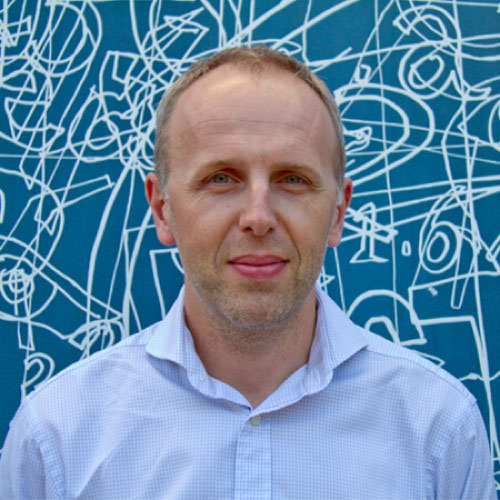 Director of the Research and Innovation Office, Department of Health (WA Health)
Circle: AI-Enabled Patient Care
Darren Gibson, PhD, is currently the Director of the Research and Innovation Office (RIO) within the WA Department of Health. RIO facilitates, supports, and promotes high quality research and innovation in both WA Health and the wider WA health and medical research and innovation sector.
Darren previously led the collaboration, innovation and industry engagement program at Edith Cowan University. He also has extensive research governance experience, including managing the Scottish Mental Health Research Network. Darren has extensive experience in medicinal chemistry, having been a senior research scientist within Biotechnology (UK and New Zealand) investigating novel oncology and HIV therapeutics.
Darren graduated in Medicinal Chemistry, BSc (hons), from Dundee University, and obtained a PhD in Biological Chemistry from the University of St Andrews. He also completed an LLM in Medical Law and Ethics from De Montfort University and is currently undertaking an MBA.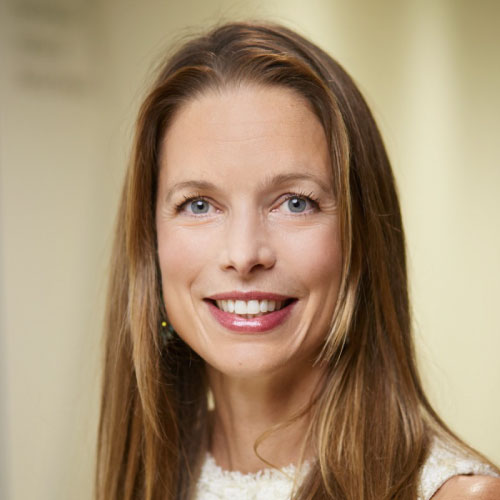 Managing Director and CEO, OncoRes Medical
Circle: Next Generation Cancer Treatments
Kath Giles joined Brandon Capital Partners in 2012. Prior to this, she was an Investment Manager with Perth-based Stone Ridge Ventures, a fund manager specialising in seed-to-early stage technology investment. In addition to her investment experience, Kath has startup experience in medical apps, diagnostics and fitness devices. She still practices as a medical doctor mainly working within the surgical field and has experience as a medical officer monitoring clinical trials.
Before entering the commercial world, Kath spent a few years working in clinical medicine, gaining a range of experience across medical and surgical specialities and critical care. Kath is a Director of the Curtin Commercialisation Advisory Board. She graduated from her medical degree (MBBS) with Honours and has an MBA from the University of Western Australia. She is also a Graduate of the Australian Institute of Company Directors.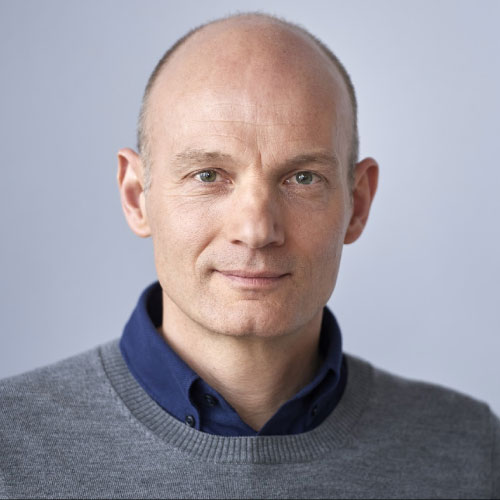 Circle: Why Corporations need Startups to Innovate
As CEO of 27pilots, Gregor Gimmy is responsible for strategy and growth. He is focused on helping companies understand the value of the Venture Client model and how to integrate it with already existing strategic management vehicles, including innovation and venturing tools. To further advance the Venture Client model, he is deeply engaged in publishing, researching and lecturing about the Venture Client Model at leading business schools.
Gregor is also an Executive in Residence at the IMD Business School, and case co-author and guest lecturer at INSEAD business school. His academic research about Venture Clienting is mainly with Prof. Andreas König at the University of Passau, with whom he co-authored the first academic publication about the Venture Client model, published by the Harvard Business Review in 7/2016. He is also a frequent speaker at startup-relevant conferences such as Slush, Websummit, 4YFN and DLD.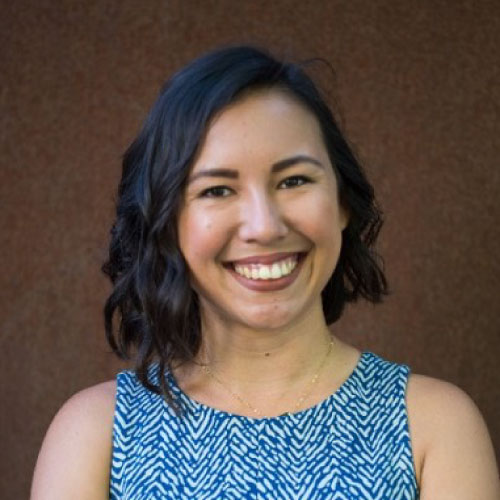 Chief Operations Officer, Mineral Carbonation International
Circle: Decarbonising Our Entire Economy — especially heavy industry!
Sophia Hamblin Wang is Chief Operations Officer of Mineral Carbonation International, a technology platform that transforms carbon dioxide into building materials and other valuable industrial products.
Sophia is also a member of the ACT Climate Change Council, Curator of the Canberra Hub for the Global Shapers, and a Sessional Lecturer at University of Sydney, where she co-lectures and co-designed the undergraduate course International Business in Practice, now a cornerstone course for undergraduates in international business.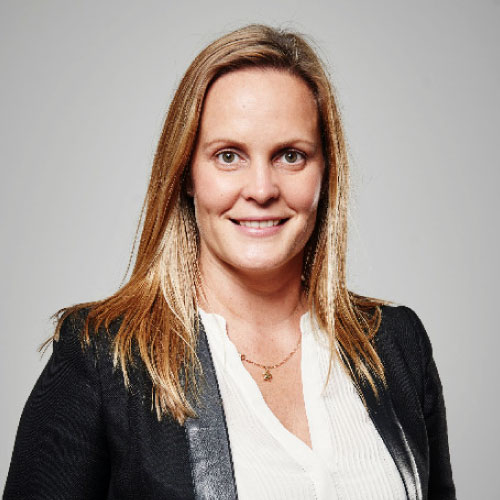 Group Director of Strategy and Transformation, Laing O'Rourke
Circle: Automation in the Built Environment
Rebecca Hanley has served on Laing O'Rourke's Group Executive Committee since June 2018 as Group Director for Strategy and Transformation, where she has been instrumental in shaping the Group's Deliver 2025 global strategy focused on innovation and excellence.
Within the Laing O'Rourke Group, Rebecca also has executive accountability for Technologies & Innovation where she has been reinvigorating the company's portfolio and commercialisation strategy. She has also been deeply engaged in the company's advanced manufacturing strategy, data transformation and financial turnaround initiatives.
Previous to Laing O'Rourke, Rebecca provided freelance advice to startups looking for help in professionalising operations to support ambitious growth plans pre- or post- 1st round funding. Prior to this, she worked in strategy for Anglo American plc and as a strategy advisor in PricewaterhouseCoopers in both the UK and Australia. She is a Chartered Accountant with an MBA from INSEAD in Paris.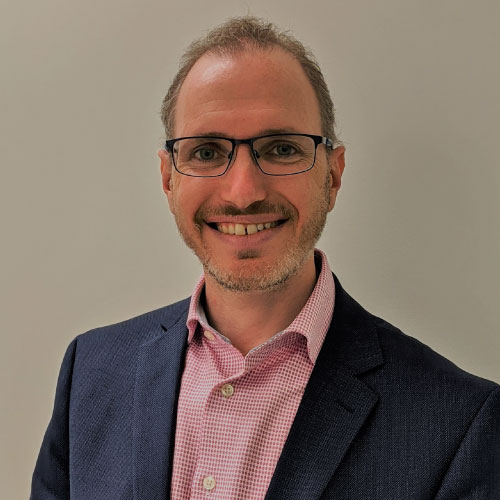 Director of Prostate Cancer Theranostics and Imaging Centre of Excellence, Peter MacCallum Cancer Centre
Circle: Next Gen Cancer Treatments
Michael Hofman is a nuclear medicine physician, physician-scientist at the Peter MacCallum Cancer Centre in Melbourne (Peter Mac). At Peter Mac, he is the Program Director of the Prostate Theranostics and Imaging Centre of Excellence (ProsTIC) and member of the Research Leadership Group.
Michael has a strong track record leading Phase I – III clinical trials ranging from first-in-human evaluation of novel radiopharmaceuticals to conducting complex multi-centre randomised clinical trials. His collaborative approach has brought together multi-disciplinary expertise from more than 10 centres around Australia to conduct first-in-field trials resulting in seminal research published in high impact journals such as The Lancet. He has active grants totalling more than $20 million dollars.
Michael has a passion for cancer imaging, enjoys teaching the next generation of specialists and bridging gaps between nuclear medicine and other specialties to improve patient outcomes.
Global Head of New Ag Technologies, UPL
Circle: Lowering the Intensity of Agriculture
In May 2021, Natalie Hummel joined UPL as the Global Head of New Ag Technologies at the OpenAg Center in RTP, NC. In this role, she leads teams in the US and France who are developing new solutions to support emerging needs of farmers around the world.
Natalie brings 15+ years of industry experience at the USDA, Land Grant Universities, and private industry. Before joining UPL, she worked at ADAMA as US Development Leader and Bayer CropScience as a Product Development Manager and Global Project Leader. She has also worked in Academia as an Associate Professor at Louisiana State University and University Administrator as Director of Research Stations & University Field Labs at NC State University.
Natalie began her career as a classically trained entomologist and holds a Bachelor of Science in Animal Biology and a Doctor of Philosophy in Entomology from the University of California. She is driven to create economically and environmentally sound agricultural solutions for farmers by leveraging partnerships and understanding customer needs to build innovative solutions.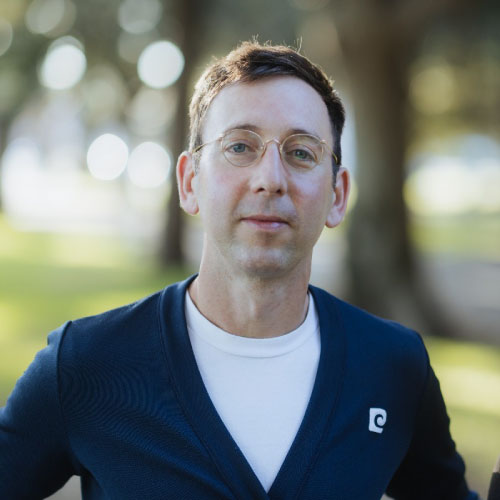 Co-founder and CEO, Psylo
Circle: Supporting our Mental Health and Wellbeing
Joshua Ismin is a repeat Founder and tech entrepreneur who came to biotech as an alt-protein investor. While living in the Bay Area, Josh noticed that many of his alt-protein co-investors were also backing psychedelic companies, which ignited his interest.
Joshua's wife was offered a job to run the Sydney Knowledge Hub at Sydney University, which brought the family back to Sydney — and Josh used Sydney Knowledge Hub as a jump-off point to network in academia. He met Sam Banister, his Co-founder and Chief Scientific Officer, at the Brain and Mind Centre at Sydney University.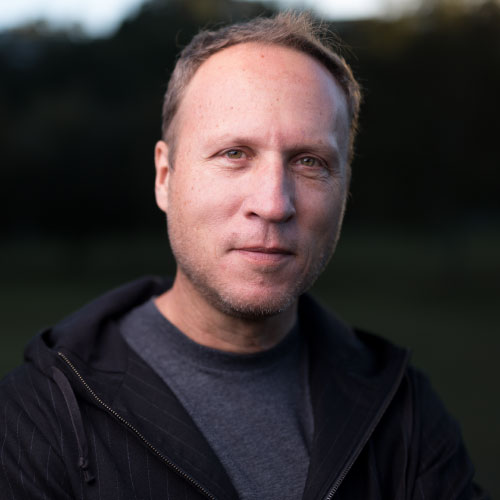 General Partner, M8 Ventures
Circle: Growth in the time of COVID
Alan Jones is a startup founder coach and tech startup angel investor based in Sydney. He has advised hundreds of Australian startups and invested in many of the best.
Alan has coached startup founders in programs for Atto, BlueChilli, Catalysr, Collider, CyRise, Monash University, Moonshot, muru-D, NZ ScaleUp, Remarkable, Startmate, Sydney School of Entrepreneurship and UTS.
He's the chair of Catalysr, an entrepreneurship program focused on marginalised migrants and refugees. He's also a regular conference speaker, technology guest for News Tonight on ABC2 and has been a contributor to AFR, The Australian, InnovationAus, SmartCompany and StartupDaily.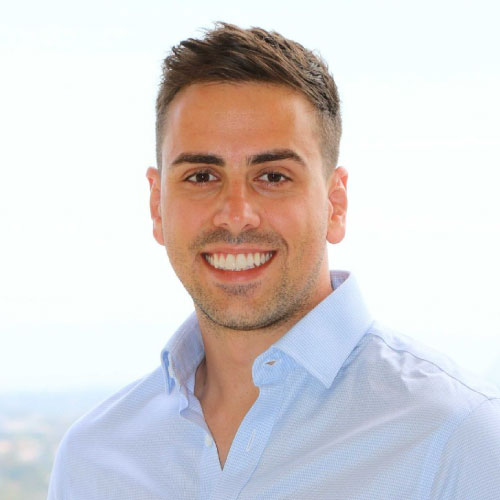 Co-founder and COO, Tiliter
Circle: How and why do big companies buy from gamechanging Startups?
Martin Karafilis is the Co-founder and Chief Operating Officer of Tiliter, an Australian tech startup that creates AI software which recognises products without barcodes. Martin has a background in both Electrical Engineering and Business with a strong emphasis on challenging the normal.
Striving to drive emerging technologies, Martin uses his experience from large global corporates and growing startups to introduce world-leading technology on local, regional and global levels. Martin follows a strict range of core values when carrying out business with a strong focus on creating environmental and social impact, ultimately trying to shape the world for the better through technology.
Located between Sydney, New York and Munich, Martin has strong experience in growing businesses and building exceptional teams with a deep understanding of how political, cultural, social, economic and technological impacts shape international markets.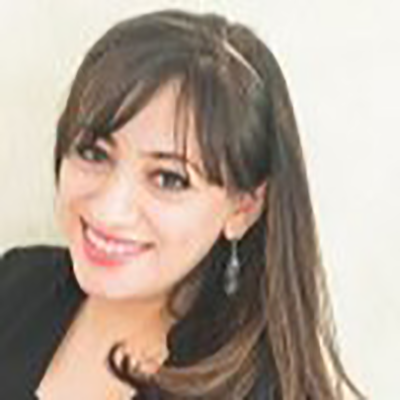 Senior Research Scientist, CSIRO's Data61
Circle: Industry-Research collaborations to grow and boost your business
Sarvnaz Karimi is a senior researcher with expertise in Information Retrieval (IR), Natural Language Processing (NLP) and Machine Learning. Sarvnaz has over 10 years of research experience in biomedical NLP. She co-supervises PhD students from different universities across Australia through the CSIRO Research Office and Data61 scholarships.
Before CSIRO, Sarvnaz was a researcher at NICTA, working on search and information retrieval in the medical domain (BioTALA project). Her research focused on how language technology can assist biomedical researchers and improve evidence-based medicine.
Sarvnaz is very active in both NLP and IR communities by serving as chair, area-chair and programme committee member of a number of local and international conferences, including ALTA, ADCS, SIGIR, CIKM, COLING, and ACL. She serves as reviewer for a number of journals including ACM Computing Surveys, Artificial Intelligence for Medicine, BMC Medical Informatics and Decision Making, Language Resources and Evaluation, and Information Processing & Management.
General Manager – Innovation Development, Boral
Circle: Decarbonising Our Entire Economy — especially heavy industry!
Louise Keyte is Co-Director of the UTS-Boral Centre for Sustainable Building and has more than 20 years' experience in research and development for the construction industry. She has been working for Boral for the past 13 years.
Louise leads development for the Innovation Factory in Australia, which develops new solutions for Boral's customers and is one of the cornerstones of Boral's vision of achieving performance excellence through innovation. She is also passionate about encouraging diversity in the construction industry.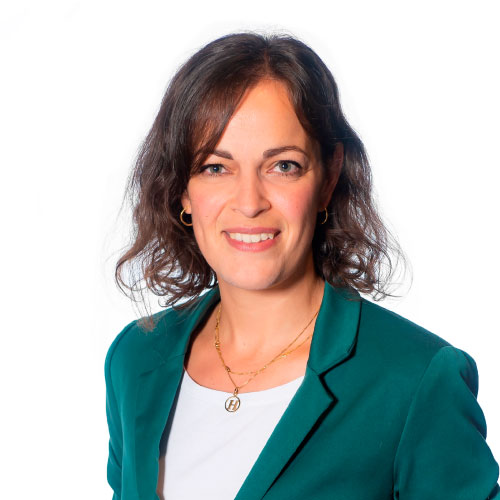 Co-founder & CEO, Contactile
Circle: i4, Robotics and Manufacturing
Heba Khamis is the CEO and Co-founder of Contactile and believes that people shouldn't have to work like robots. She has a PhD in Engineering, an Honours degree in Software Engineering, and a Bachelor's degree in Medical Science from the University of Sydney. She has been researching human tactile sensing and tactile sensor design since 2012 and has extensive experience with programming for Kuka, Epson, and Physik Instrumente robots.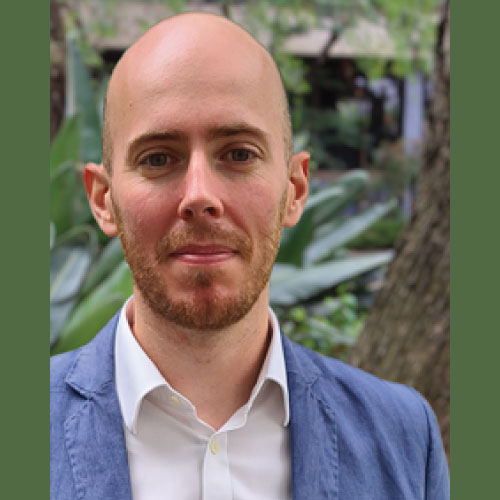 Executive Director, Research & Technology, Western Parkland City Authority
Circle: i4, Robotics and Manufacturing
Ben Kitcher is a mechanical engineer and has specialised in advanced manufacturing for aerospace. He has developed manufacturing solutions for global aerospace companies and their supply chains and has built and sustained innovation groups which have grown the University of Sheffield Advanced Manufacturing & Research Centre (AMRC).
Working on the development of technical strategy and partnering with local, national and international organisations, Ben has coordinated numerous support programs, developed a skilled workforce, and high value manufacturing processes for implementation of new factories in the Sheffield Advanced Manufacturing Park.
Most recently, Ben developed the AMRC's electrification capability, building teams and capabilities in battery and motor manufacturing.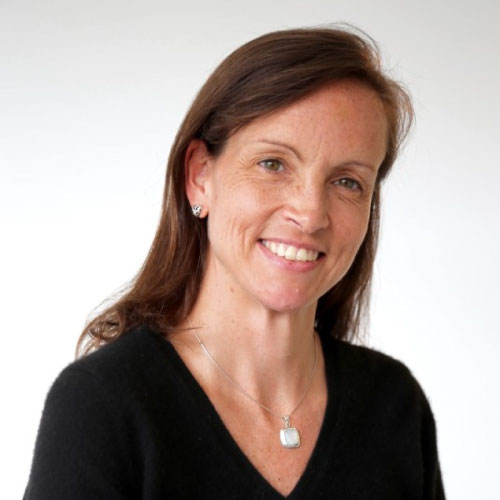 Non Executive Director, Envirosuite
Circle: Saving the Planet with Data — Environmental Intelligence
Sue Klose is an experienced non-executive director and executive, with a diverse background in digital business growth and operations, corporate development, strategy and marketing. She is currently a Non-Executive Director of Envirosuite (ASX: EVS), a provider of real-time environmental intelligence management systems, Nearmap (ASX: NEA), a provider of aerial imagery and location intelligence; Pureprofile (ASX: PPL), a digital consumer data and research firm; Stride, one of Australia's largest mental health care providers; and Honan Insurance Group, an insurance, risk and financial solutions provider.
Sue also has an MBA in Finance, Strategy and Marketing from the JL Kellogg School of Management at Northwestern University, and a Bachelor of Science in Economics from the Wharton School of the University of Pennsylvania.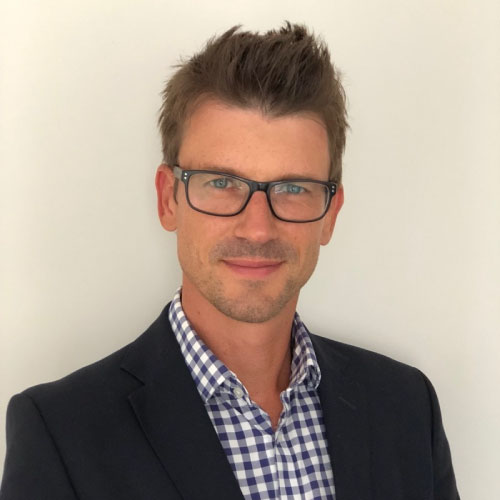 Co-founder and Executive Director, Artrya
Circle: AI-Enabled Patient Care
John Konstantopoulos is Co-founder and Executive Director of healthcare technology company Artrya, which develops artificial intelligence solutions for clinicians to accurately diagnose patients at risk of heart disease.
John has more than 20 years of commercial and technical experience providing strategic advice to industries such as Electronics, Healthcare and Industrial, globally. He has advised senior executives of some of the world's and Australia's largest corporations on product commercialisation, development and digital transformation and has driven growth in markets such as Asia, US and Europe.
John has extensive experience in commercialisation, strategy development, product development, strategic marketing, and business development.
As a forward thinker, John actively speaks at a number of conferences and blogs on recent trends.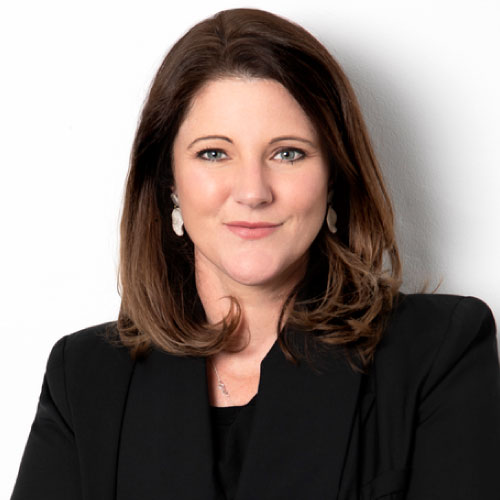 CEO and Managing Director, ANDHealth
Circle: AI-Enabled Patient Care
Bronwyn Le Grice has over 18 years' executive experience in the health technology sector, spanning commercialisation, venture capital, capital raising and industry advocacy. Formerly an Investment Director with leading healthcare venture capital firm, BioScience Managers, between 2012 and 2017 she managed over $65 million of private and public equity capital raisings and was actively involved in over $30 million of portfolio investments.
In 2017, working with a consortium of industry partners, Bronwyn created ANDHealth, Australia's only commercialisation organisation dedicated to digital health, with a specific focus on digital medicine and digital therapeutics. The novel ANDHealth+ incubator piloted in 2018-2019 supported 10 companies to raise over $42.5 million, create 265 jobs and impact more than 176,400 patients in just three years. ANDHealth's unique cooperative commercialisation model has led to significant growth within Australia's nascent digital health sector and continues to be a driving force for the development of sovereign capability in evidence-based, regulated digital health technologies.
Bronwyn in a Non-Executive Director of Lumos Diagnostics and holds various advisory roles including: the Australia New Zealand Leadership Forum Health Technologies Sector Group, Swinburne University's Innovation Precinct Advisory Board, the RMIT University Health and BioMedical Sector Expert Research Advisory Group and the NSW Cyber Security Industry Standards Harmonisation Taskforce.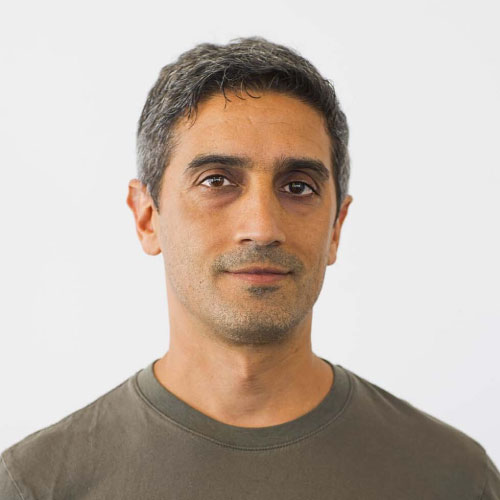 Co-founder, Tide Foundation
Circle: Cybersecurity is a Team Sport
Michael Loewy is Co-founder at Tide Foundation. He's an experienced CPO and Marketing Director, with a long track record commercialising digital products in enterprise (inc Yahoo!, Dell, Westpac, News Limited) and startups. He spent 10 years growing and successfully exiting a decorated digital agency and was an academic professional at the University of Illinois. Michael holds a Bachelor of Commerce in Information Systems and Accounting with merit, UNSW.
Circle: Why Mentors Matter for Founders on the Frontier, Decarbonising Our Entire Economy — especially heavy industry!
For the last 9 years, Cass Mao has worked with startups, varyingly as an early employee, advisor, and investor, with a focus on companies with impact at the centre of the business.
Most recently as founding Venture Partner at Tenacious Ventures, Cass supported the GPs to raise a $35 million fund focused on Australian agtech startups with climate impact. They invested in six companies in the first 12 months of investing, all with a deeptech component.
Cass is now looking to build a deeptech company as a founder, CEO, or CCO — commercialising research with a decarbonisation focus (energy, materials sciences, and food/ag).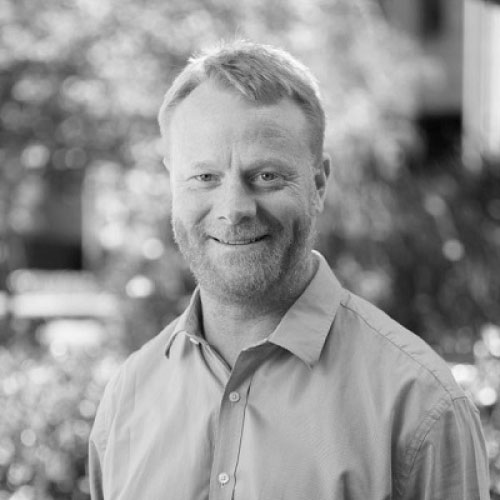 Director, Commercialisation, Curtin University
Circle: AI-Enabled Patient Care
Rohan McDougall has been the Director of Commercialisation at Curtin University since 2008. He has more than 20 years of experience in commercialisation of new technologies including being integrally involved in the establishment and operation of numerous technology-based companies. He has played a lead role in the negotiation and completion of countless technology-based agreements and partnerships with companies in Australia and internationally. He has worked in both a commercial startup environment and in institutional technology transfer roles. Before Curtin, he worked for a listed biotechnology company as the Chief Operating Officer and in commercialisation of technology out of the University of New South Wales as a General Manager, Life Sciences at Unisearch.
Qualifications include a Bachelor of Science degree and an MBA from the AGSM. He is also a graduate of the Australian Institute of Company Directors. Current directorships include i-Cetana (Chairman) and Renergi. Other activities include co-founding a number of innovation community events including Univation and WestTech Fest.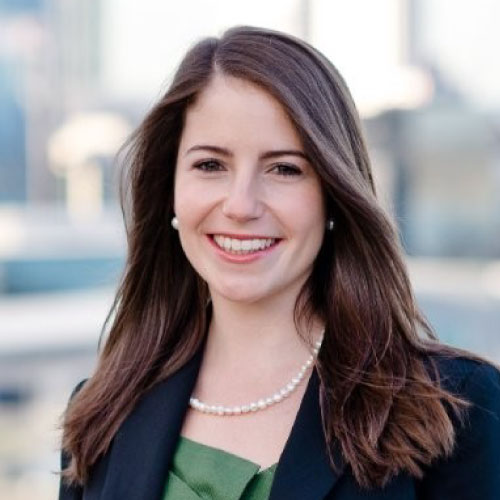 Principal Project Developer, Australian Industry ETI, Climate-KIC Australia
Circle: Decarbonising Our Entire Economy — especially heavy industry!
Katharine McKenzie is an award-winning energy lawyer and policy specialist pursuing her passion for clean energy transition through a portfolio of commercial and NFP roles. She is President of the Australian Institute of Energy; Vice-President of the United Nations Association of Australia (WA); and founder of Women in Energy, a network to connect, support and inspire women in the energy sector.
Katharine founded Macht Consulting to provide strategic regulatory, policy and stakeholder engagement advice to clients seeking to future-proof and decarbonise their supply chains and develop new low carbon business models and projects.
As Principal Project Developer for the Australian Industry ETI, Katharine works with some of Australia's biggest companies, including BHP, Woodside, Wesfarmers, Bluescope Steel, AGIG and APA Group, to develop a portfolio of demonstration projects focused on achieving net zero emissions supply chains.
Katharine's work in the energy sector has been recognised at both State and National levels: she was named 'Young Energy Professional of the Year' at the 2017 Western Australian Energy Awards and was also named in the 2016 Doyle's Guide National Energy & Resources Rising Stars Ranking.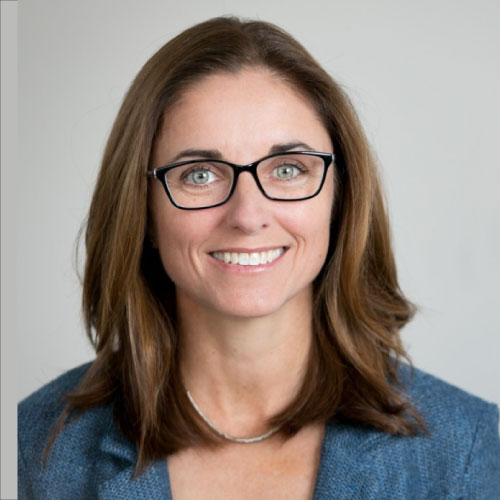 Founder and CEO, Sound Scouts
Circle: Growth in the time of COVID
Carolyn Mee specialises in serious game and app development with a focus on health. Carolyn set her sights on developing a game to improve children's hearing screenings and in 2011, collaborating with the National Acoustic Laboratories, the research arm of Hearing Australia, Sound Scouts was created.
In 2015, Carolyn was honoured to receive a NSW Medical Devices Fund Grant for $1.1million, enabling the continued development and commercialisation of Sound Scouts.
Circle: Supporting our Mental Health and Wellbeing
Louise Metcalf has over 30 years of experience as a psychologist where she has worked with both adults and children across multiple sectors. Louise has a keen interest in positive psychological change and values the way one individual person can make a difference.
Louise has multiple Master degrees across multiple disciplines and a PhD. She is a senior psychologist and a consultant for multiple health tech organisations and technologies. She has also worked with the United Nations on psychological health and the natural environment.
Louise is also a proud mum and a regular volunteer in her local community.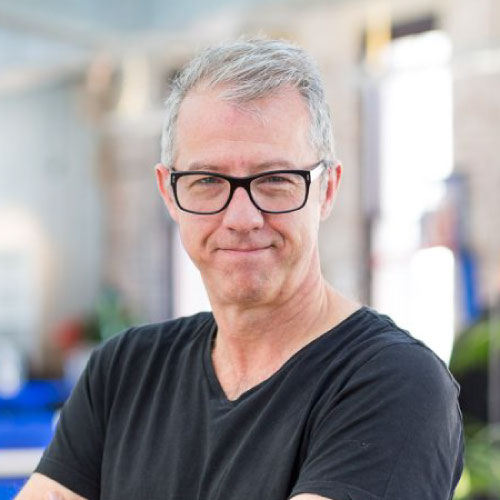 Partner, Main Sequence Ventures
Circle: Why Corporations need Startups to Innovate; Role of Government — Customer, Investor, Market Maker?
Phil Morle is a Partner at the CSIRO's venture capital fund — Main Sequence Ventures. Here he invests in deeptech founders who are building unimaginable new companies with a strong connection to research. Before this, he was the founder of Australia's first Silicon Valley style incubator, Pollenizer, where Phil played an instrumental role in developing the startup ecosystem across Asia Pacific and advised some of the world's biggest organisations on practical ways to deliver new growth and the cultural change that is required to get there.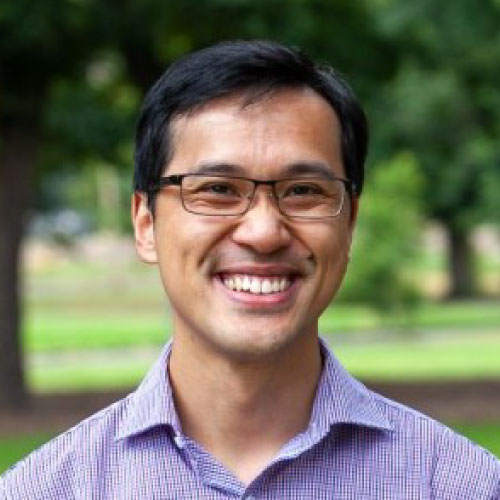 Senior Researcher, Beyond Zero Emissions
Circle: Decarbonising Our Entire Economy — especially heavy industry!
Chun Hin Ng is an experienced scientist and pioneer of clean technology, developing new ways to produce renewable hydrogen for his PhD at Monash University before leading the commercialisation of a high power, carbon-based energy storage device at the startup, SupraG Energy.
Chun Hin is currently a Senior Researcher at Beyond Zero Emissions, bringing his technical expertise and entrepreneurial mindset to the recent work on Renewable Energy Industrial Precincts and the Million Jobs Plan.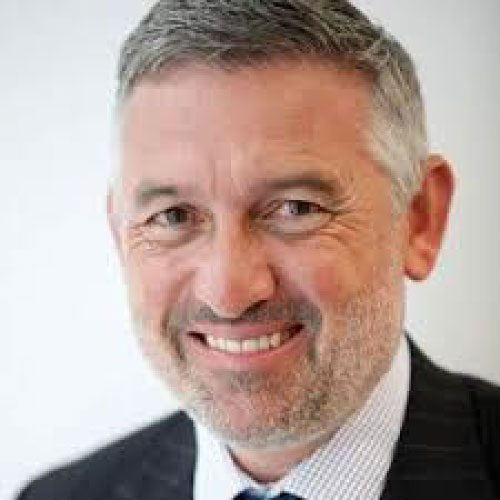 Partner, Main Sequence Ventures
Circle: Next Generation Cancer Treatments
Mike Nicholls is an entrepreneur, inventor and technologist. He has over 30 years of experience in Sales & Marketing, and has been CEO and Managing Director of four companies, with practical experience across a range of industries.
Mike helps a lot of startups, researchers and entrepreneurs in the Australian startup and research ecosystem and is the fund expert at helping startups generate their early customer leads and opportunities.
Mike leads the Health and Decarb challenges for the fund and is interested in semiconductors, opticals, AI, renewable energy, cancer, diabetes, cardiovascular or brain disease. He also is obsessed with learning and teaching how to get better at sales, marketing and scaling your business.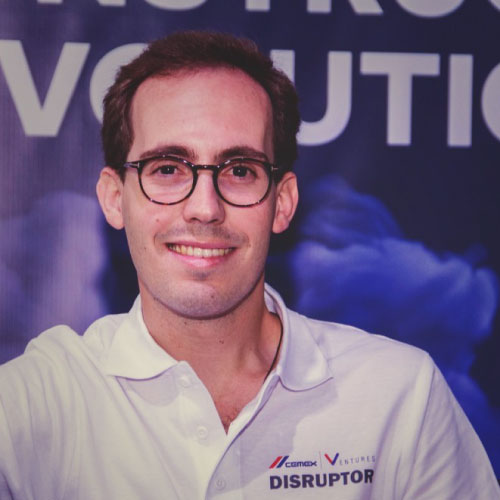 Asia Representative, CEMEX Ventures
Circle: Automation in the Built Environment
Juan Nieto is the Asia Representative and Investment Analyst for CEMEX Ventures in Shanghai. He expands CEMEX Ventures' reach in the Asia Pacific region by building and growing the Contech ecosystem in the area. Juan works in the scouting, analysis, and investment of promising solutions, supporting them and their growth in the construction technology space.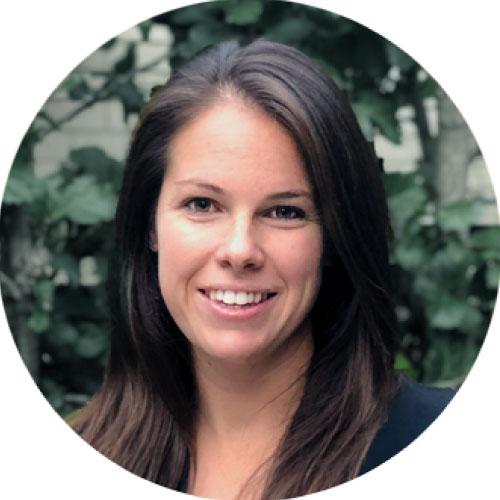 Founder and CEO, AgThentic
Circle: Lowering the Intensity of Agriculture
Sarah Nolet is an internationally recognised food systems innovation expert, the CEO and Founder of AgThentic, a global food and agriculture strategy firm, and Co-founder of Tenacious Ventures, Australia's first dedicated agrifood tech VC firm. Sarah has been instrumental in building the early stage agtech ecosystem in Australia — from advising dozens of startups, designing accelerator programs and consulting to established agribusinesses, to helping industry, universities and government develop and implement forward-looking initiatives in food system innovation.
Sarah is also the host of the AgTech…So What? Podcast, and Co-founder of Farmers2Founders, a national innovation program that supports Australian primary producers to commercialise inventions and new businesses, as well as gain early access to emerging technologies.
Sarah holds a Masters in System Design and Management from MIT, and a Bachelor of Science in Computer Science and Human Factors Engineering from Tufts University.
Operations Leader, Laing O'Rourke
Circle: Why Corporations need Startups to Innovate, Corporations as Customers of gamechanging Startups
Georgina North is a chartered chemical engineer with 10+ years of global experience in fields such as: technology and innovation in construction; oil and gas facility design and operations; research and development for sustainable plastics design and manufacturing; and sustainability consulting for urban master-planning and industrial processes.
Georgina is looking to be a driver of change, following a passion for profitable sustainability and becoming a role model for women in engineering.
Georgina has an academic background in: chemical engineering; chemical process design; life cycle assessment; sustainability; energy policy; business planning; and management of technology and innovation.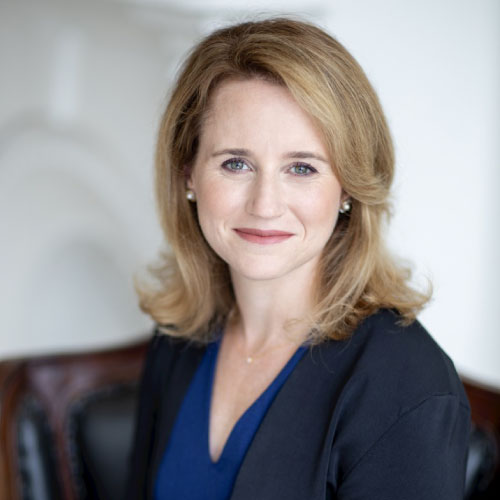 Investment Director (Americas), BHP Ventures, BHP
Circle: Decarbonising Our Entire Economy — especially heavy industry!
Brigid O'Brien is a technologist and investor. She serves as the Investment Director (Americas) for BHP Ventures. BHP Ventures is the internal venture capital unit within BHP, a leading global resources company. Through its investment activities, BHP Ventures seeks to solve critical global challenges, particularly in relation to decarbonisation and sustainable resource extraction. Brigid is responsible for identifying, investing, and guiding a portfolio of gamechanging, startup technology investments.
Prior to BHP, Brigid was at In-Q-Tel (IQT), a not-for-profit strategic investor that accelerates the development and delivery of cutting-edge technologies to the United States, United Kingdom, and Australian governments. She co-founded IQT's Australian subsidiary, served as its Managing Director, and built an international program to support a global innovation initiative.
Brigid's passion has been helping organisations transform experience and operations with cutting edge technology and has spent her career traveling the world deploying technologies to help solve hard problems. She earned her bachelor's degree (Hons) in Chemistry from the University of Massachusetts Commonwealth Honors College and holds a doctorate in Materials Science from Johns Hopkins University.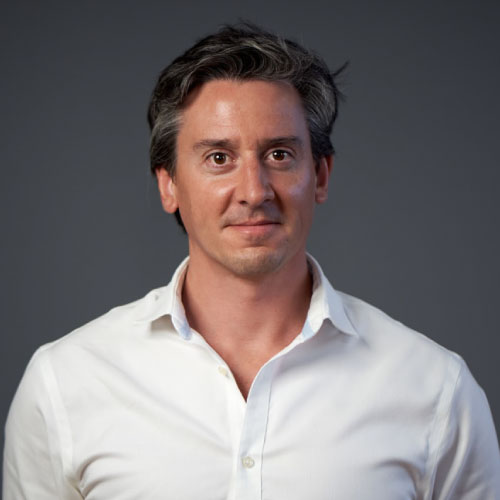 Chief Operating Officer, Everledger
Circle: How and why do big companies buy from gamechanging Startups?
Beginning his career with Prudential plc as a fund manager in London, Craig O'Kane subsequently joined the UK Government as Head of the British Consulate Brisbane and led inward investment into the UK for over ten years. In 2019, Craig was honoured for his work by HM The Queen for developing the political, trade and investment relationship between the UK and Australia. Craig then joined the Queensland Government to work alongside Chief Entrepreneur Leanne Kemp. Most recently in June 2021, Craig became Chief Operating Officer, Everledger, the digital transparency company, providing technology solutions to increase transparency in global supply chains.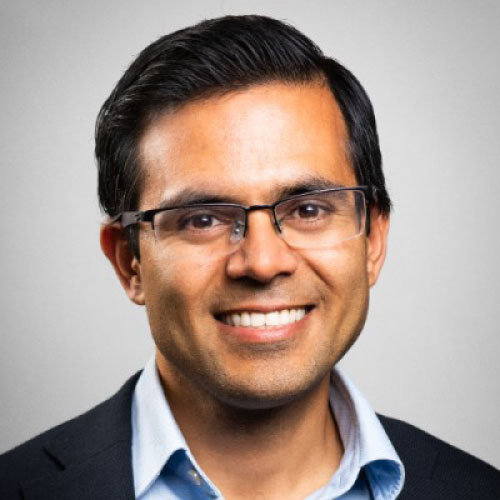 Principal, Brick & Mortar Ventures
Circle: Automation in the Built Environment
Kaustubh Pandya has always enjoyed problem solving — first as a forensic structural engineer, second as a strategy consultant at McKinsey & Company, and third as a rock climber. He is a Licensed Professional Engineer and brings over 8 years of industry experience in advising and working with owners, technology providers, and other AEC stakeholders. Kaustubh is passionate about accelerating the pace of construction technology.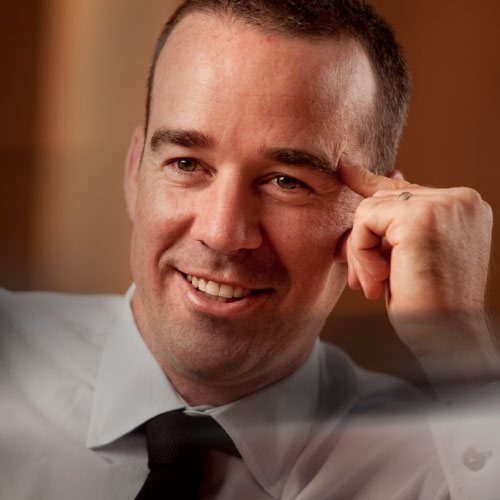 Managing Partner, Addisons
Circle: The Joys and Challenges of Co-founding
The work that Kieren Parker undertakes with clients is across the spectrum of mergers and acquisitions, corporate and commercial transactions. He brings the additional perspective gained through investing a significant part of his career working on the client side of transactions, holding executive roles from corporate development and strategy, to line management with profit and loss responsibility.
Kieren trained with a US corporate firm in Sydney, and then worked with a magic circle firm in London, specialising in private equity. He has never been too far from the industry, taking commercial roles with portfolio companies of The Carlyle Group in London (energy infrastructure) and Advent Capital in Sydney (construction), and consulting to CHAMP Private Equity.
Chair, SmartSat Aurora Space Startups Cluster
Circle: Decarbonising Our Entire Economy — especially heavy industry!
Tim Parsons is an experienced and passionate tech executive with board-level, C-suite and front-line experience in corporates, scale-ups and startups, research organisations and not-for-profits.
Tim has been agency-side running tech- and product-innovation teams, and client-side building massive-scale B2C and B2B products and services. He has produced multiple documentary films, conferences, hackathons, accelerator programs, strategic growth and co-design workshops.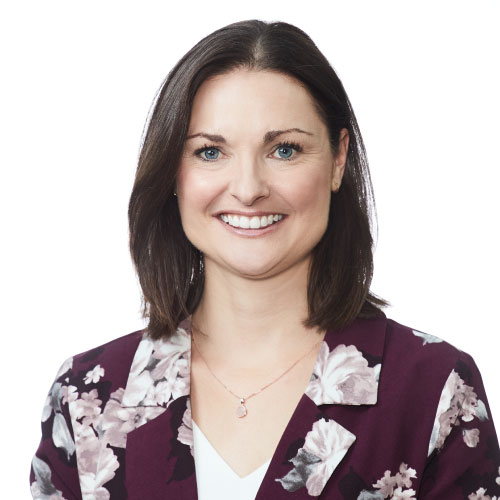 Co-founder and CEO, Presagen
Circle: AI-Enabled Patient Care
Michelle Perugini is an entrepreneur, academic and an internationally renowned expert in health, medical research, advanced analytics, and artificial intelligence (AI).
Michelle has a PhD in Medicine and spent the first 13 years of her career in health and medical research, specialising in predictive genetics and translational medicine. She led large complex research projects that translated genetic mutation analysis (bioinformatics) to clinical treatments for cancer patients.
In 2007, Michelle co-founded the innovative startup ISD Analytics where she led the research and development, and commercialisation of its award winning human-population behaviour predictive analytics software product Simulait. ISD Analytics was acquired by Ernst & Young (EY) in 2015 and became one of EY's global suite of analytics products.
Michelle is now the Co-founder and CEO of Presagen, an AI Healthcare company focused on building scalable AI products for women's health. She is also a dedicated mentor and advisory board member for many startups, and a Committee Member on the Australian Commonwealth Research & Development Incentives Committee.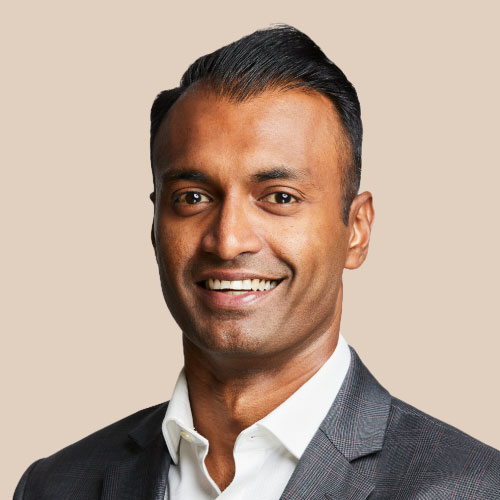 Co-founder, Enosis Therapeutics
Circle: Supporting our Mental Health and Wellbeing
Prash Puspanathan, a medical doctor and former Neuropsychiatry Fellow at The Alfred Hospital in Melbourne, is one of Australia's leading advocates for accessible psychedelic-assisted psychotherapy. In this capacity, Prash is a clinical adviser to the Australian Psychedelic Society and is frequently sought for his thought leadership on the subject of the therapeutic uses of psychedelic substances.
Prash is also the founder of pioneering digital currency brokerage Caleb & Brown, named "Fintech Startup of the Year" in 2018 by the Australian Stockbrokers & Financial Advisors Association. Caleb & Brown, Australia's largest personalised cryptocurrency brokerage firm, widens the suite of traditional wealth management services through the provision of bespoke digital currency solutions.
Prash has a Bachelor of Medicine and Bachelor of Surgery (Honours) from Monash University in Melbourne, a Masters in Psychological Medicine from the University of Melbourne, and has written for a number of publications including The Lancet and the Australian & New Zealand Journal of Psychiatry. In 2018, Prash was awarded Young Executive of the Year by the Australia-wide Indian Executive Council.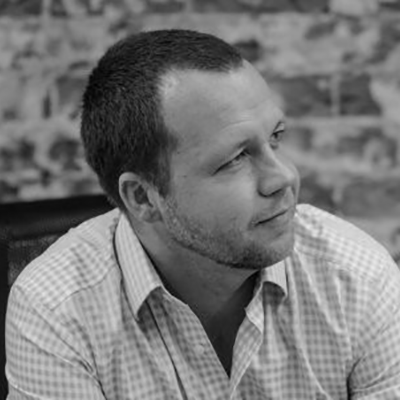 Founder and Chief Product Officer, Digital Creators
Circle: Why Mentors Matter for Founders on the Frontier
Ben Reid loves the art and science of designing, building and commercialising digital products. Over 22 years, Ben has worked with 70+ companies, devoted 20k+ hours of work, and designed and built 30+ platforms. He works with big budget projects in large companies through to small projects with 1-3 founder teams.
Ben is passionate about the pursuit of a true multi-discipline and diverse skill set which includes strategy, research and insights, ideation, science, experience, engineering, team, growth and commercial.
While Ben has covered a large cross-spectrum of industries, he has gone particularly deep on: mobile, marketplaces, media, OTT video, telco, education, sports, fintech, retail, aged care, disability, sustainability and the broad category of "offline to online" (O2O).
Circle: Ocean's Potential
Dr Julia Reisser is co-founder of ULUU — a startup developing a polymer derived from ocean resources: seaweed, seawater and saltwater microbes. This ocean material is able to replace fossil plastics, while tackling climate change and boosting marine biodiversity. Julia is also a highly regarded marine scientist and adjunct fellow at the University of Western Australia. She holds a doctorate in plastic pollution with over 15 years of experience leading R&D for universities, technology companies and foundations, including The Ocean Cleanup, The University of Western Australia and Minderoo Foundation. Julia is also completing her MBA at UWA and has a PhD, Masters and Honours in Oceanography.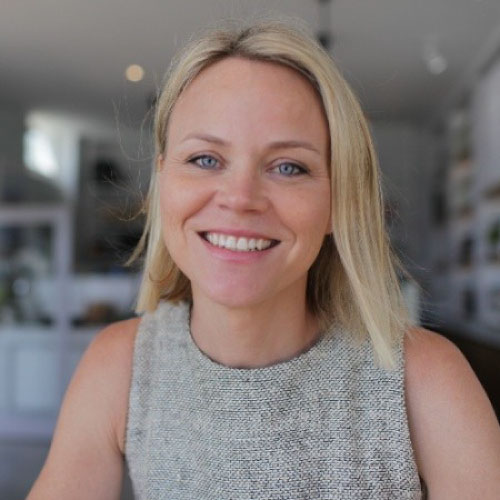 Co-founder and Co-CEO, Beam Australia
Circle: The Joys and Challenges of Co-founding
Stephanie Reuss has been in commercial B2B roles for more than 10 years working in New York, London, Melbourne and Sydney. Roles include Corporate Finance at KPMG, Management Consulting to SME businesses, Futures Trading in the Mercantile Exchange and Leading Consulting for CEB to the Financial Services sector across Europe, Africa, Asia and the Middle East.
Stephanie's role for CEB from 2008-2015 was to commercialise the information and research advisory products / services for CEB in Australia. She was managing Director for Australia, launching CEB's Sydney office in 2008 then successfully commercialising its products and growing the market year on year.
Stephanie is now a mother to three children aged five, three, and one, who inspire her to make the working world a great place for women and men alike in the future.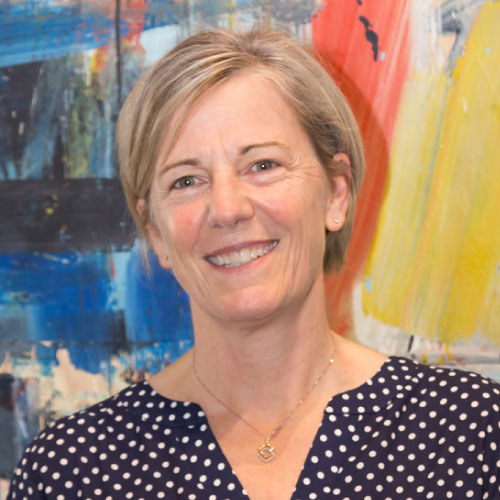 Co-founder and CEO, RapidAIM
Circle: Lowering the Intensity of Agriculture
Nancy Schellhorn is a Co-inventor and Co-founder of RapidAIM Insect Sensing Technologies. Prior to co-founding RapidAIM, she was a Principal Research Scientist with CSIRO where she developed and led concepts to achieve pest-suppressive landscapes. Nancy has led several national projects including as the Chief Investigator of the National Research & Development for Profit Project on 'Area-wide management of QLD Fruit Fly: Guidelines for SIT', PI for the National GRDC Pest Suppressive Landscapes project, National Diamondback Moth, and Revegetation by Design projects. She has worked across cotton, grains, vegetable and fruit systems in temperate, tropical, sub-tropical and Mediterranean climates.
Nancy has over 1600 peer-reviewed citations, many plenary and keynote engagements, and awards including Chairman's Medal (CSIRO's top scientific achievement accolade). She has been a member of several national and international committees and advisory panels and served 10 years on the Federal Office of Gene Technology Regulator (OGTR) Technical Advisory Committee, the GRDC National Grains Pest Advisory (GPAC) Committee, the Cotton Industry Bt Technical Advisory Committee, and the OECD Integrated Pest Management Advisory Committee.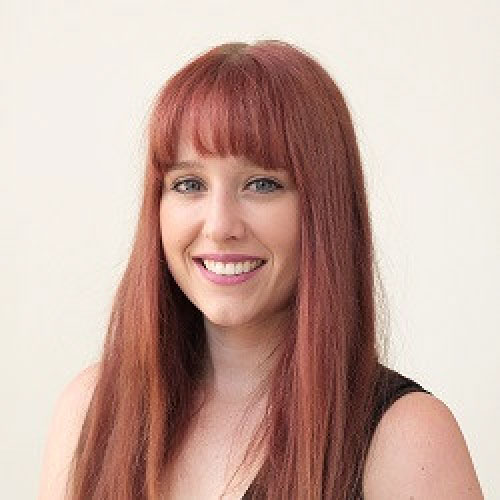 Kick-Start Program Manager, CSIRO
Circle: Industry-Research collaborations to grow and boost your business
Megan Sebben is the Kick-Start Program Manager in CSIRO SME Connect and is based in Clayton, VIC.
Her role is to help Australian startups and small SMEs access dollar-matched funding and facilitation to undertake a project with CSIRO. The Kick-Start program provides eligible companies with vouchers of up to $50k to perform research, development or testing of projects utilising CSIRO researchers, capabilities and facilities. The Kick-Start team connects the business to the best CSIRO research expertise, utilising their national CSIRO network of facilitators and contacts.
Megan has extensive experience in environmental research and consulting in both the public and private sectors. Her research interests lie in groundwater modelling, fractured rock hydrology and coastal hydrogeology. Megan joined CSIRO Education and Outreach in 2017, where she was the STEM Professionals in Schools Project Officer for Victoria, South Australia and Tasmania. Since joining SME Connect in 2019, Megan has been facilitating and supporting a variety of Kick-Start collaborations, as well as promoting the range of programs available through SME Connect.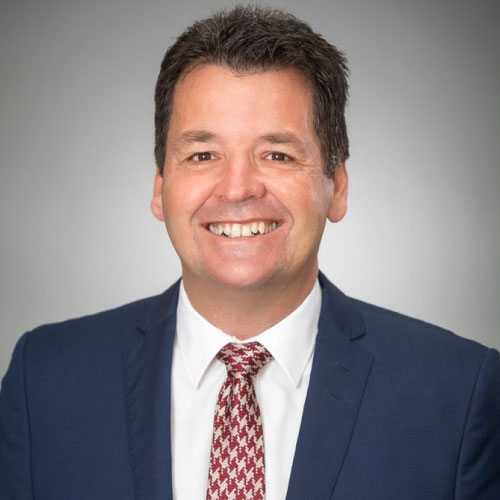 National Director — Industry, Advanced Manufacturing Growth Centre
Circle: i4, Robotics and Manufacturing
Michael Sharpe joined the Advanced Manufacturing Growth Centre in 2017 and is the National Director — Industry. Michael has vast industrial experience including nearly three decades at Sharpe Bros (Australia), one of the nation's leading road companies. From 2004-2014, he served as Managing Director of the family business. From 2012-2016, he was on the board of HunterNet, a successful industry clustering initiative in the Hunter and Central Coast region and served as Chairman for a one-year period.
Michael is a former Board Member of the Central Coast Local Health District and was a member of the Board Research Committee which was instrumental in planning for the new Central Coast Medical School and Medical Research Institute at Gosford Hospital. He has served in numerous senior roles leading up to his AMGC Directorship, including Board Member at Lifeline Newcastle, Hunter and Centre Coast and Board Member at Masonicare New South Wales & Australian Capital Territory. He supported the establishment of the Canterbury Bankstown Chamber of Commerce as an Advisor to the CEO and is involved in a wide range of community groups.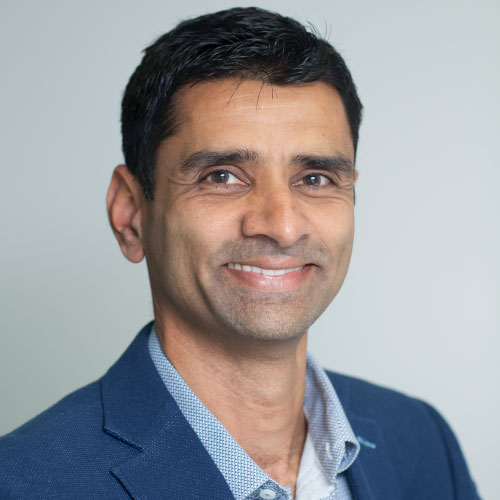 Co-founder, Director and CEO, Canopus Networks
Circle: Industry-Research collaborations to grow and boost your business
Vijay Sivaraman is Co-founder, Director, and CEO of Canopus Networks. He was an early engineer in a silicon valley startup manufacturing optical switch-routers, and has done extensive product architecture, development, and operations of carrier-grade solutions for Telcos. Prior to that, he worked at Lucent Bell-Labs where he invented new architectures for high-speed switching chipsets.
Vijay is a tenured Professor at UNSW Sydney, Co-founder of the ANZ SDN Alliance, and has raised millions of dollars for SDN and IoT Technologies from government, defence, and private industry. He holds 4 patents, has published over 100 research articles, and is a regular speaker at conferences and trade-shows.
Vijay received his B. Tech. in Computer Science and Engineering from IIT Delhi, India, in 1994, and his Ph.D. from the University of California at Los Angeles (UCLA) in 2000.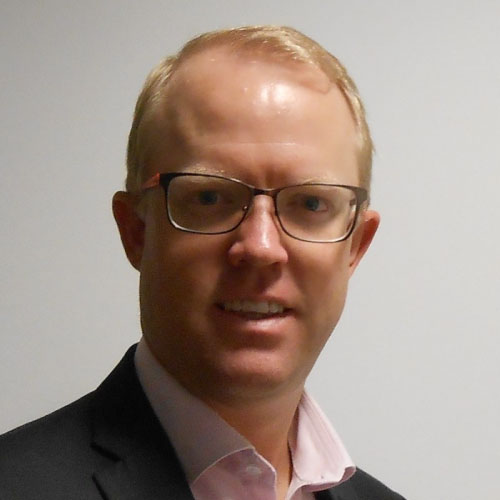 Director, Security Practice, NTT
Circle: Cybersecurity is a Team Sport
Peter Soulsby is the Director of NTT's Cybersecurity practice in Victoria. In his role, Peter is responsible for leading a business that supports NTT's clients in their Business and Cyber resilience objectives. His business protects the assets of a number of strategic Victorian public and private sector organisations from Cybersecurity attacks.
Peter is a firm believer that Cybersecurity is not something that can be solved in isolation. His mantra is that Cybersecurity is a community initiative and that the more we work together, the better our chances of protecting our collective assets.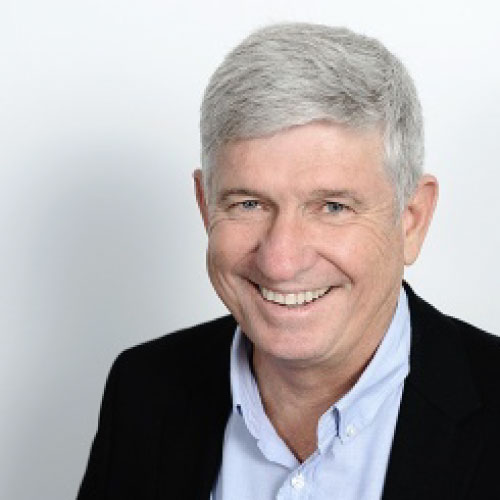 Circle: Why Mentors Matter
David Spence has been involved in over 25 internet and telecommunication businesses since the early 90s. Born in South Africa, David joined Consolidated Press on arriving in Australia in 1989. He joined pioneering ISP OzEmail as COO in 1994 and has been CEO, Founder, and Chairman of many internet businesses, including CEO of Unwired, the pioneer of wireless broadband and Chairman of Vocus, which went from startup to ASX 100 in seven years. Today, David chairs PayPal Australia, National Narrowband Network Co (NNNCo), DiscoveryAG, GoannaAg and Canopus Networks. He recently co-founded a new business, AllThingsEncrypted, to look at new ways of encrypting IoT networks.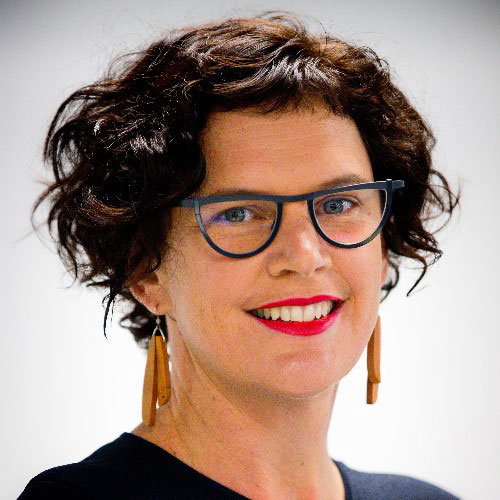 Circle: i4, Robotics and Manufacturing
Cori Stewart spearheaded the ARM Hub initiative, leveraging Queensland's global leadership in advanced robotics and design-led manufacturing to create this not-for-profit company with a mission to accelerate the uptake of advanced manufacturing in Australia.
Cori is a recognised leader in developing large-scale partnerships between industry, research institutions, governments, and the community, where she has successfully developed new approaches to pressing challenges in industry and society.
Cori has previously held senior university and government appointments delivering industry development, digital economy and innovation policies and programs.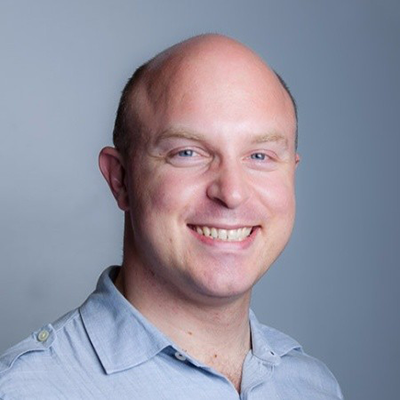 Head of Marketing and Strategy, FiberSense
Circle: Why Corporations need Startups to Innovate
James Stewart is a startup advisor and angel investor skilled in strategy, innovation and marketing (having worked at FiberSense, Interactive, IAG, George Weston Foods, BCG, GKN Aerospace, and UK Ministry of Defence). He is an experienced strategy consultant, advises startups directly and mentors for several accelerators (Moonshot, NZ Government's REWA, Antler Sydney, Remarkable, The Impact Accelerator, USyd Incubate, UNSW 10x and CSIRO ON & D-Start). He is also a part-time Venture Partner for Loyal VC, a global venture capital fund.
James studied engineering at Cambridge, an MBA at INSEAD, is a Marketing Academy alum and a graduate of Australian Institute of Company Directors. In his spare time, he is a keen surf lifesaver, trainer and Patrol Captain at Bondi beach, and a board director for C-Res (a national for-purpose enterprise helping regional businesses to supply to BHP), the INSEAD ANZ Alumni Society, and The Marketing Academy Alumni.
James is a very active advisor and angel investor supporting founders in a range of startups and is the Head of Marketing for DeepTech Scaleup Fiber-Sense.com.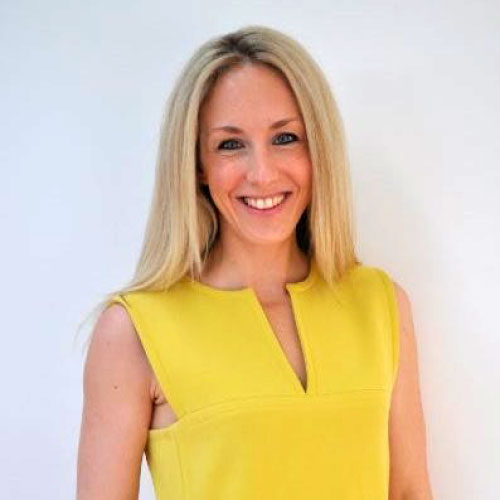 Co-founder and Co-CEO, Beam Australia
Circle: The Joys and Challenges of Co-founding
In a career spanning 16+ years, Victoria Stuart has worked in technology development and sales across Technology Consulting, Digital Advertising and Media Sales in Melbourne, Canberra, London and Sydney.
Victoria's roles have given her the opportunity to work with some of the world's largest brands at Accenture, Digitas and Google Australia. In addition, she established and launched the London office for New York based eCommerce agency, CreateTheGroup.
In her 8 years at Google Australia, Victoria led and managed sales teams and high value client portfolios and was a key influence of, and consultant to, Australian companies in the digitisation of their marketing strategies.
Victoria is now the Co-founder of Beam Australia, an online marketplace aimed at getting professional women back in the workforce in sustainably flexible roles.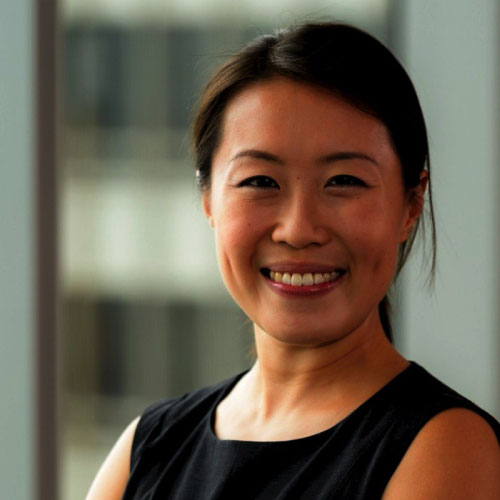 Project Leader, Boston Consulting Group
Circle: Why Corporations need Startups to Innovate
As part of the DigitalBCG team of expert consultants, Charmaine Tham specialises in thought leadership of digital business topics and large-scale digital transformation projects around the globe. Her experiences include digital ventures, customer journeys, digital transformation strategy and implementation, cost and efficiency, and new ways of working. She has worked across a broad range of industries, with deeper experience in financial services, media, and mining.
Charmaine is particularly passionate about driving digital transformations of financial institutions in today's rapidly changing (and exciting) banking landscape, particularly leveraging the power of AI/ML and data analytics, modernising technology architecture and embracing new ways of working to enable rapid innovation.
Parliamentary Secretary to the NSW Premier, NSW Government
Circle: Role of Government — Customer, Investor, Market Maker?
Gabrielle Upton was re-elected for a third term as Member for Vaucluse at the March 2019 NSW Election and on 2 April 2019 she was appointed Parliamentary Secretary to the NSW Premier.
Gabrielle previously held the positions of Minister for the Environment, Local Government and Heritage, served as the first female NSW Attorney General, as Minister for Family and Community Services, as Minister for Sport and Recreation and as Parliamentary Secretary for Tertiary Education and Skills.
Gabrielle's career began as a banking and finance lawyer with legal firms Freehill, Hollingdale & Page and Philips Fox, after being admitted as a Solicitor to the Supreme Court of New South Wales and the High Court of Australia in 1988.
Gabrielle served as Deputy Chancellor at the University of New South Wales from 2006 until 2009, and on the University's Council from 2002 to 2010. From 2005 to 2011, she was the Deputy Chair of the Duke of Edinburgh's Awards in Australia. She was also a board member of Neuroscience Research Australia, one of Australia's largest research centres on the brain and nervous system, from 2007 to 2011.
Gabrielle received a Bachelor of Arts and Bachelor of Laws from the University of New South Wales and is a Fellow of the Australian Institute of Company Directors.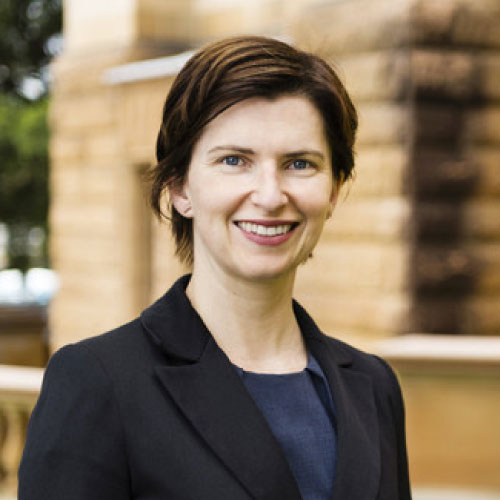 Director, Clean Energy Innovation Fund, Clean Energy Finance Corporation
Circle: The Joys and Challenges of Co-founding
Kristin Vaughan is Director of the Clean Energy Innovation Fund at the Clean Energy Finance Corporation. Kristin is responsible for originating and managing investments in early stage clean energy companies.
Prior to joining the CEFC, Kristin was an Investment Director at leading private equity firm CHAMP Ventures, where she managed investments across a range of industries including education, manufacturing, logistics, services and retail.
Kristin has a chemical engineering degree from the University of Sydney.
Prof Martie-Louise Verreynne
Associate Deputy Vice Chancellor (Research & Innovation), College of Business and Law, RMIT
Circle: Industry-Research collaborations to grow and boost your business
Martie-Louise Verreynne is Associate DVC (Research & Innovation) and a Professor of Innovation at RMIT University. She has held roles such as Interim Head of School, Deputy Head of School, Head of Strategy and International Business, and Program Leader for several programs during her tenure at the University of Queensland.
Martie-Louise is a recipient of an Australian national citation for contribution to student learning based on her work in the area of commercialisation of high-tech startups. She developed and led the MicroMasters in Corporate Innovation delivered through EdX.
Martie-Louise is internationally recognised for her research on innovation, strategy and entrepreneurship in small business, is a senior associate editor with the Journal of Small Business Management and publishes widely in top-tiered journals. She has been successful at winning ARC Discovery, ARC ITTC and several other Category 1, 2 and 3 grants. She actively works with industry to create research impact and has received several awards in recognition of this work.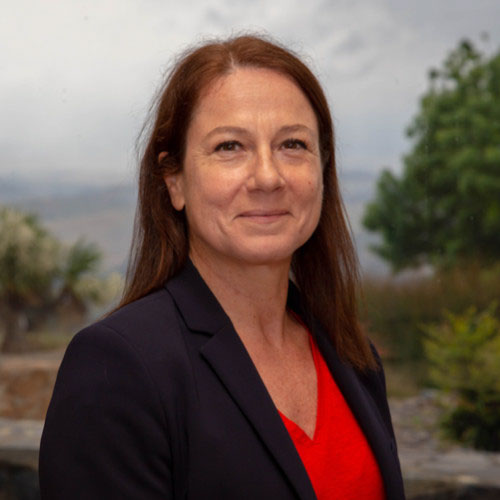 CTO, Australian Space Agency
Circle: Saving the Planet with Data — Environmental Intelligence
Aude Vignelles is the CTO of the Australian Space Agency. As part of the senior executive team, Aude leads and is responsible for writing the civil space strategy technical roadmaps, scoping and managing the Agency's space programs and delivering on domestic and international activities. She provides an in-depth understanding of the national and international space industry, program management expertise and a breadth of space science or systems engineering skills. Prior to this role, Aude was the Executive Manager, Satellite & Fixed Wireless Operations at nbn.
Previously, Aude held senior and executive roles within Foxtel, Austar, Telstra, and Technicolor.
Aude is a space and aeronautics engineer (graduating from ENSICA, Toulouse) who started her career at the European Space Agency in the Netherlands, where she became an expert in spacecraft Assembly Integration and Testing (AIT). Her 30 years of experience in delivering large and complex programs embrace the introduction of new technology in the telecommunication, space and media industries. Aude has been living in Australia for the past 20 years and has contributed to the Australian space capability through White Papers, events at conferences with the growing start-up community in Australia, and promotion for Women in Space and Engineering at universities.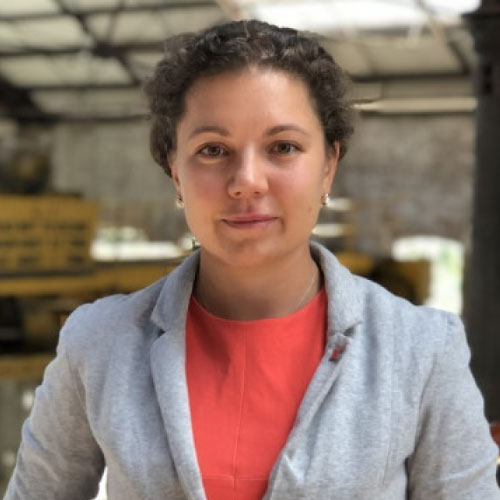 Co-founder and CEO, Regrow
Circle: Growth in the time of COVID
Anastasia Volkova has her PhD in visual drone navigation with Australian Defense Science and Technology Organization. She has 10 years of experience in academia, business & software development. Anastasia is a 2020 MIT "35 under 35" Innovator and one of the BBC 100 Women.
Anastasia's passion is Earth observation, automation, and efficiency. She believes the world can be a better place if we make smarter decisions. Along with three degrees and a doctoral thesis on autonomous navigation systems, she has gained experience in project management in transport and IT: such as leading a 370-people team for UEFA, workshopping with Airbus, managing software development teams for American/European companies, starting her own web-development company and a successful event management startup.
Academically, Anastasia's thesis "Feature-based Visual Navigation in GPS-denied environment" framed her work on the development of software for processing of remotely sensed images (including Machine Learning), assignment of semantic labels on visual features and multi-sensor/multi-temporal data fusion for localisation purposes.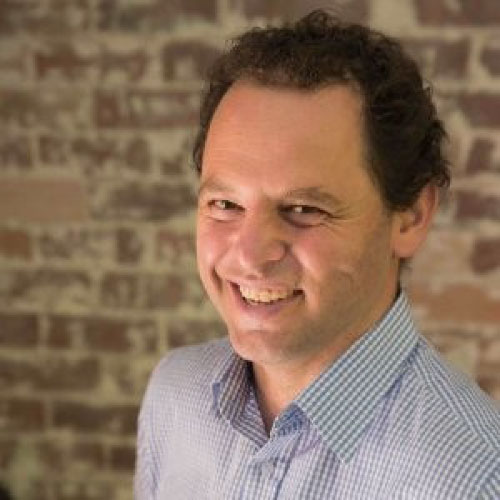 Director, The Mullion Group
Circle: Saving the Planet with Data — Environmental Intelligence
Rob Waterworth has extensive expertise in research, designing and implementing technical systems to achieve sustainable land management. He has played a leadership role in policy development, program management and international climate negotiations. He has a deep understanding of the requirements of and relationships between policy, technical systems and the role of research and programs to deliver systems that meet policy needs, including REDD+.
Rob is currently Co-Director of moja.global, an international foundation established to lead the development of new open source, globally adaptable MRV tools for forestry and agriculture. These tools bring the latest science and computer software development together in a next generation tool that uses remote sending data to improve the accessibility and quality of carbon accounting.
In 2008, Rob was part of the team awarded the Eureka Prize, Australia's premier science prize, for work in developing integrated remote sensing and ground data systems. He is an expert reviewer for the Intergovernmental Panel on Climate Change and a lead reviewer for the IPCC Guidelines, an author of the Global Forest Observations Initiative: Methods and Guidance, and holds a Ph.D. from the Australian National University, and a Bachelor of Forest Science / Bachelor of Science from the University of Melbourne.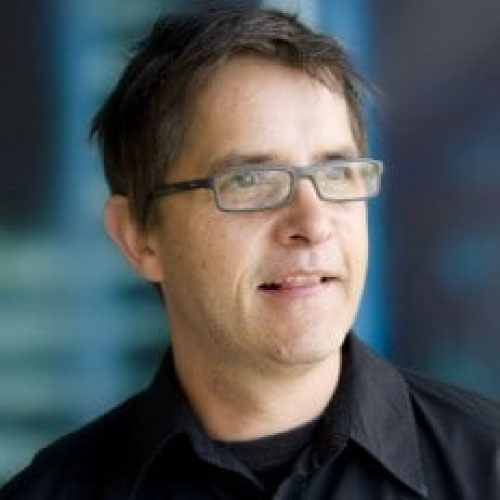 Chief Edge Officer, Centre for the Edge, Deloitte Australia
Circle: How and why do big companies buy from gamechanging Startups?
Peter Williams is a recognised thought leader and practitioner in innovation. He started working with internet technologies in 1993 and in 1996 founded an eBusiness Consulting group within Deloitte Australia.
Since that time, Peter has been the CEO of the Eclipse Group, a Deloitte subsidiary, and then founded Deloitte Digital. He is also the Chairman of Deloitte's Innovation Council and the Chief Edge Officer of the Centre for the Edge.
Peter does public speaking and private consulting through Rexter Consulting. He was recently named as one of Australia's top Digital Influencers and is an Adjunct Professor at RMIT.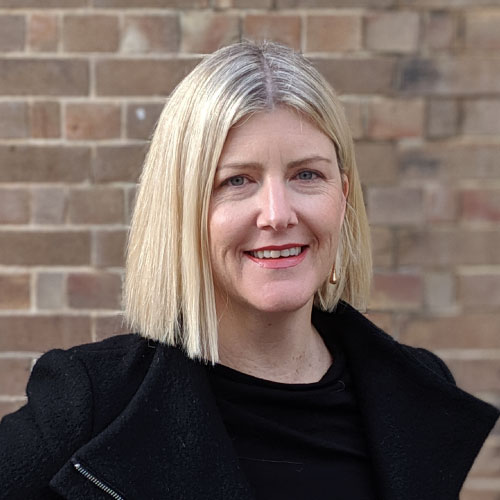 Circle: Ocean's Potential
As the CEO of Cicada Innovations, Sally-Ann Williams leads Australia's pioneering deeptech incubator, building companies solving the world's most pressing problems through science & engineering. Cicada Innovations has nurtured hundreds of visionary deeptech innovators to validate, commercialise and scale high impact technologies globally across MedTech, HealthTech, AgTech, FoodTech, Clean Energy, AI, Manufacturing 4.0 and more.
Sally-Ann has been involved in driving national engagement and change strategies in innovation & entrepreneurship, Computer Science and STEM education as a member of the COAG STEM Partnership Forum and contributed to the foundation of StartupAUS, a non-profit with a mission to transform Australia through technology entrepreneurship. She has led several cross-sector working groups to drive change both in policy & cultural transformation needed to grow a thriving technology-driven economy, and served on four University Industry Advisory Boards in the engineering and computer science departments.
Co-founder and CEO, BindiMaps
Circle: Growth in the time of COVID
Anna Wright is the CEO and Co-founder of BindiMaps – a navigation app revolutionising the way we navigate indoor spaces. She developed the idea for BindiMaps after undergoing years of major surgery to save her own eyesight — a daunting experience that led her to ask the question "how can we make the world more accessible for people with vision impairment?".
Prior to launching BindiMaps, Anna had helped many other businesses move from startup through to IPO, as a consultant specialising in Business Development and Business Analysis. She holds a PhD and has built an academic career as a Senior Lecturer at the University of Technology Sydney, researching and teaching in the areas of Innovation and Valuation. Today, her startup has grown to a team of ten full-time employees and closed a $1.5 million financing round during COVID.
Anna is a recognised leader in the startup ecosystem, lighting a path for non-technical founders to start and build tech companies that can change the world. It is her passion for impact that has seen Anna nominated for 2019 Australian of the Year, in recognition of her leadership and commitment to creating a more inclusive world through BindiMaps. She has also been listed as one of the top 10 Australian entrepreneurs to watch in 2019, top 5 female Australian entrepreneurs 2019, top 10 dynamic Australian entrepreneurs for 2020 and 2020 NSW Pearcey Entrepreneur of the Year Award finalist.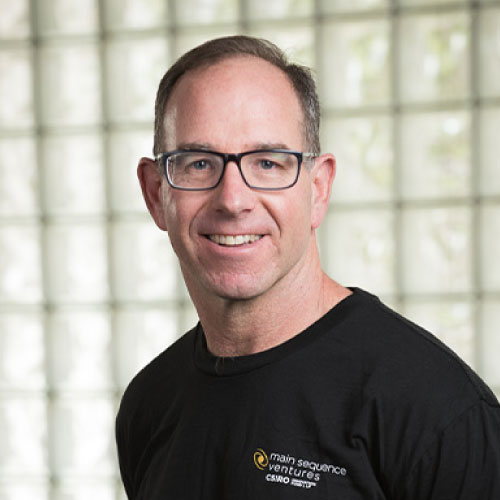 Partner, Main Sequence Ventures
Circle: Saving the Planet with Data – Environmental Intelligence, Automation in the Built Environment
Mike Zimmerman is an investor and entrepreneur with a wide range of experience building technology companies, particularly with growth companies in enterprise SaaS, internet and energy/IoT sectors. He has been the Founder/CEO or senior executive in 3 venture-backed companies in AU/US and an investor (venture or angel) in 12 companies, most of which started in AU and moved to the US.
Mike's expertise is in sales and marketing, business models and strategic partnering, and on the people side: executive recruiting/ performance management, board development and evaluation, and advisory boards. Mike's transactional experience includes angel and venture financing, buy- and sell-side M&A, public offerings and restructurings.
Mike's specialties include: helping build early stage technology companies, with particular interest in applying new technology to industrial applications; SaaS; data analytics; machine learning; UAVs; internet of things; predictive analytics; smart grid; energy efficiency; demand response and load management.