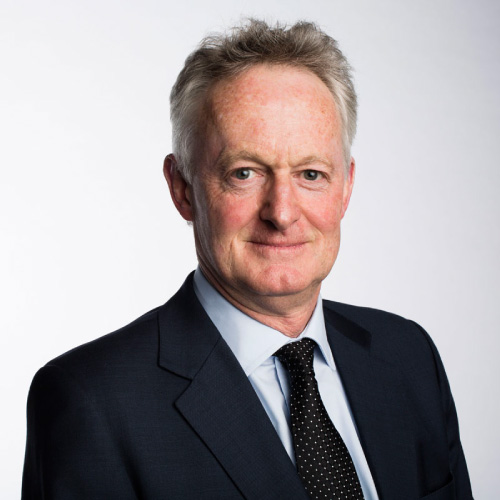 Tony Boyd
Chanticleer Columnist, Australian Financial Review
Tony Boyd writes the Chanticleer business column for the Australian Financial Review, published five days a week across print and digital platforms. Tony has more than 35 years of experience working as a finance journalist, holding numerous senior editorial roles across global markets, financial services, and information technology. He has also worked as a foreign correspondent in London and Tokyo. Tony was joint recipient of the EU Qantas Journalism Award in 2006, was presented telecommunications journalist of the year by the Australian Telecommunication Users Group in 2007, won the general business category of the Citigroup Excellence in Journalism Awards in 2014 and 2018.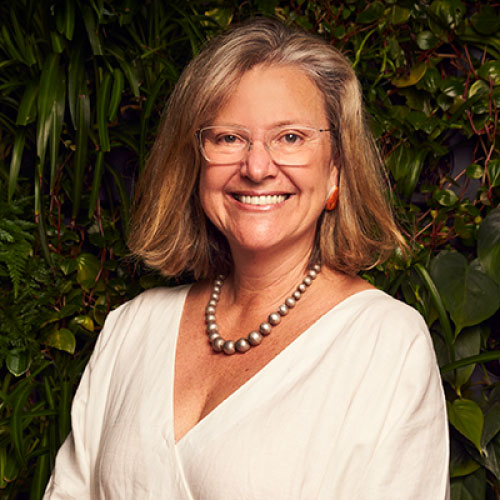 Mara Bún
President, Australian Conservation Foundation
Mara Bún has made her mark in the growth and innovation of Australian science, working at the intersection of business and activism. In addition to her appointment as the first female Chairman of the Australian Conservation Foundation, Mara is a Non-Executive Director at Australian Ethical Investment and Chairman of the Board of Directors at Gold Coast Waterways Authority. Her impressive career includes positions with Macquarie Bank, CSIRO, Morgan Stanley, and Bush Heritage.
Penny Burtt
Group CEO, Asialink
Penny Burtt is the Group CEO of Asialink following positions at Visa and McKinsey. As a former diplomat, Penny has represented Australia in Singapore, Malaysia, Indonesia, and at the United Nations in Geneva and New York. In her career supporting and promoting public and government understanding of Australia's role in the Asia Pacific region, Penny has participated in key regional economic and trade initiatives including APEC and the Trans Pacific Partnership. As well as being a leader in business and foreign affairs, Penny also brings her experience and passion to non-profit and social enterprises, the arts, and women's leadership issues.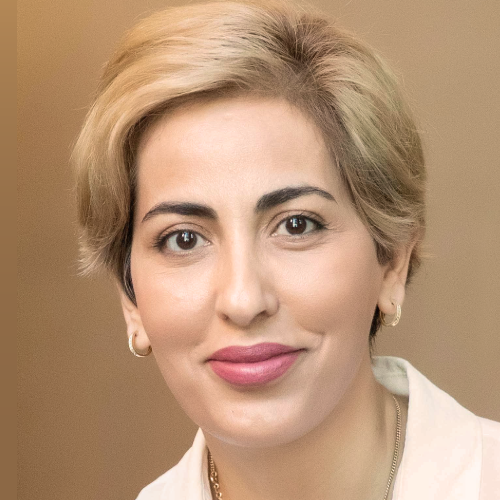 Parisa Glass
Deputy Director, The George Institute
Dr Parisa Glass is the Deputy Director for the George Institute Australia. In this role, she leads all facets of operational activity across the George Institute Australia. Parisa is also the Director of Social Entrepreneurship and Innovation with The George Institute for Global Health. In this capacity, she manages the social entrepreneurship and innovation program which is designed to increase the number of profit-with-purpose businesses at the George Institute.

Parisa has a PhD in Biomedical Science and a Masters Degree in Business Administration. Parisa holds a Senior Lecturer position with UNSW Sydney.

Parisa joined the George Institute in 2008. She has over fifteen years experience in health and university sectors in an operational and academic capacity. Her expertise is in operational leadership including finance, personnel, contracts, business negotiations, project and program management.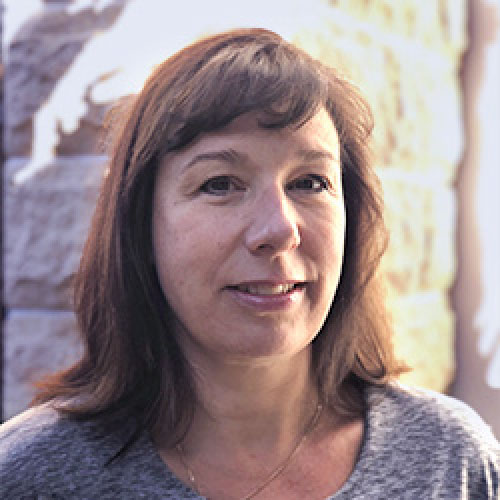 Investment Director, IP Group Australia
Ellen Gorissen's experience in strategy, business development, and technology commercialisation spans across more than 25 years. Moving from chemical engineering to investment banking, Ellen is a valued advisor on equity capital market transactions and licensing biotech alike. As well as her current position as Investment Director for IP Group Australia, Ellen's significant track record includes roles at CSIRO and Ceramisphere, a spin out from the Australian Nuclear Science and Technology Organisation. Ellen holds an MBA (Distinction) from Melbourne Business School, a Bachelor of Chemical Engineering (Honours) from The University of Queensland, and is a Graduate Member of the Australian Institute of Company Directors.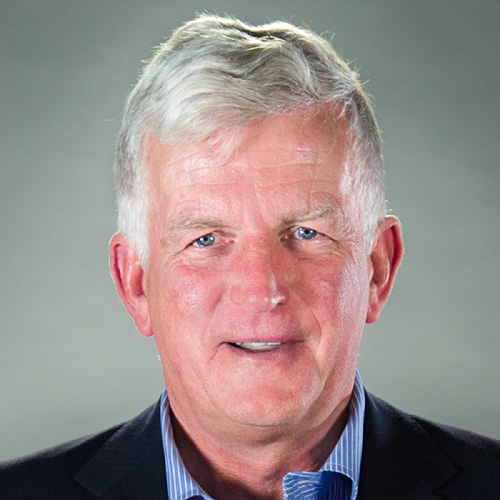 Independent Non-Executive Director, WiseTech Global
Michael Gregg currently serves as a director of Jeenee Communications and Shearwater Growth Equity, is the chairman of Community Connections Australia and is a former director of Playground (XYZ) Holdings. Michael joined the Board of WiseTech Global in 2006 and has been a shareholder since 2005. Michael is also chair of the Related Party Committee. Previously, Michael was the Managing Director of the ASX-listed Health Communication Network. Michael has also held executive positions in the telecommunications, transport and retail industries. Michael holds a Bachelor of Science from The University of Sydney and a Master of Business Administration from the Australian Graduate School of Management and is a Graduate of the Australian Institute of Company Directors.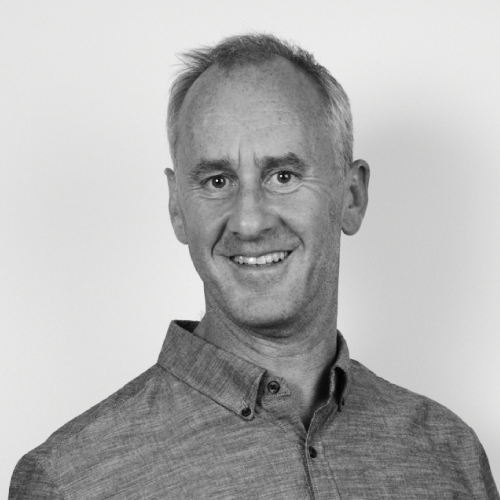 Co-founder & Partner, Square Peg
Tony Holt is a Co-founder and Partner at Square Peg, a venture capital firm that invests in outstanding entrepreneurs across Australia, Israel and Southeast Asia with a focus on Series A and Series B.
He has deep experience in investment banking, corporate finance, M&A and capital raising gained in industry-leading global organisations. He has also worked in Melbourne, New York, Sydney and Asia and has breadth and depth of knowledge and experience doing business in and across different geographies.
From 1991 through 2006, Tony was with Merrill Lynch in the Investment Banking division. He had experience in a wide range of Corporate Finance, M&A, and Capital Raising advice.
From 2006 through 2008, Tony was a Managing Director at Citigroup's Sydney Investment Banking Group and Head of its TMT business in Australia and New Zealand. In 2008 Tony joined Macquarie Capital where he worked until co-founding Square Peg Capital. While at Macquarie, Tony held a variety of roles including Co-head of TMT for Asia and Head of Principal Investments for Macquarie Capital Asia.
Tony holds a Bachelor of Commerce from the University of Melbourne.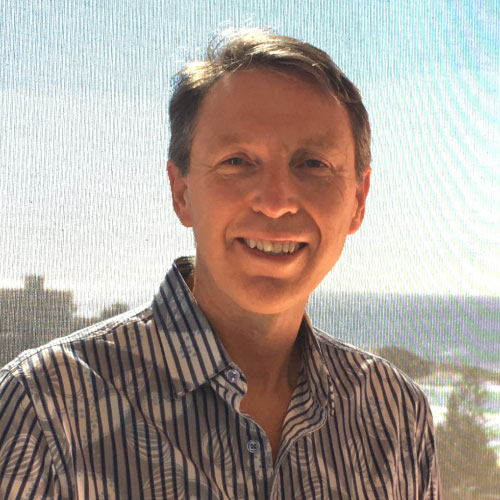 David Jones
Founder & CEO, Pointzi
David Jones co-founded ThreatMetrix in 2005. He has more than 15 years experience in technical and management roles within the software industry.

Prior to co-founding ThreatMetrix, David founded SpamMATTERS delivering products used by federal government enforcement agencies for tracking phishing and spamming operations. At SurfContol, an Internet content filtering company that was later acquired by Websense, he served as Vice President of global research. Among his major achievements at SurfControl was the management of the email filtering and flagship anti-spam solutions generating over 30 percent of company revenues.

David is currently the Founder and CEO of Pointzi User onboarding for Web and Mobile apps.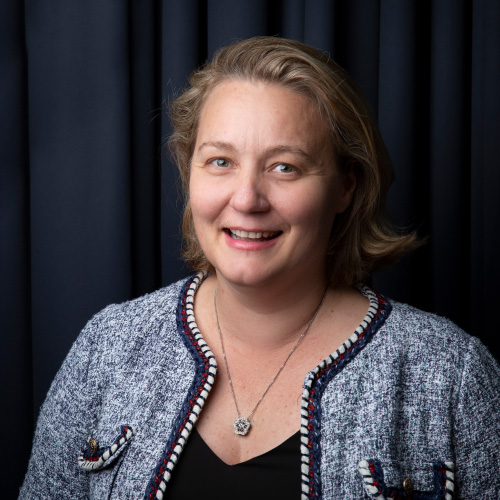 Leanne Kemp
Queensland's Chief Entrepreneur, Advance Queensland
Leanne Kemp is the Founder and CEO of Everledger. With a rich history in innovation, Leanne previously founded three Australian startups including Absoft Queensland, Fastcards, and the Great Australian Survey Company. Her entrepreneurial success has led to her appointment as the first female entrepreneur to hold the position of Queensland Chief Entrepreneur for Australia in October 2018, a role to further develop the startup ecosystem, attract investment, and support job creation. Leanne is an appointed member of the World Economic Forum's Blockchain Council and a Co-chair for the World Trade Board's Sustainable Trade Action Group and is on the IBM Blockchain Platform Board of Advisors. Her leadership role in technology has been recognised, winning awards including the 2018 Advance Australia Award, Innovator of the Year 2018 at the Women in IT Awards (London) as well as being named in UK Business Insider's 26 Coolest Women in UK Tech 2016. Leanne was named Brummell Magazine's Top 30 Female Innovators 2016 and is also an IBM Champion for 2018.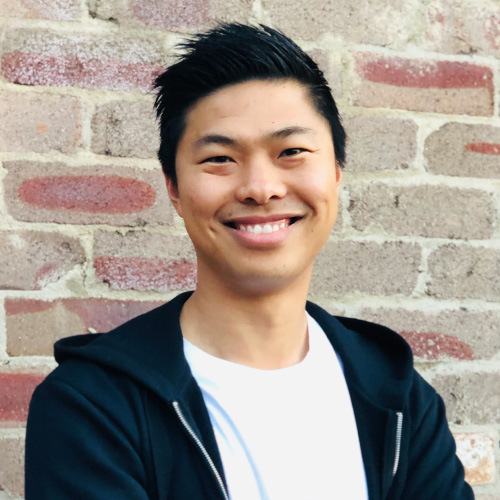 Jeremy Kwong-Law
Head of Investments, Grok Ventures
Jeremy Kwong-Law is head of investments at Grok Ventures. Grok is focused on investing in early stage technology companies that are making a better tomorrow. Prior to Grok, Jeremy co-founded a number of fintech startups, and also spent time as an investment banker at Macquarie Bank and Rabobank.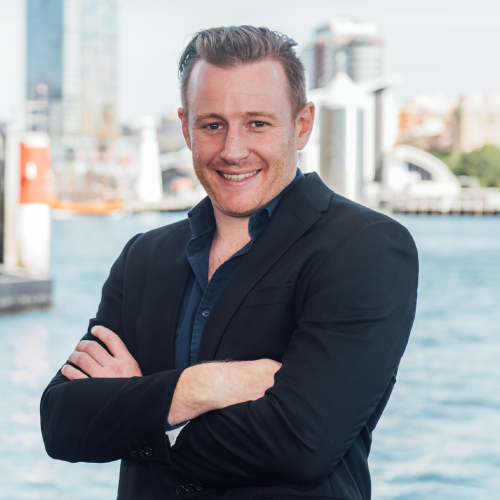 Jeremy Liddle
Founding Partner, SDGx
Jeremy Liddle is a Founding Partner at SDGx, a global deep technology venture capital, venture building, and research group. SDGx is reimagining the United Nations Sustainable Development Goals. He is also Executive Direct at technology and finance public relations firm, Third Hemisphere. He was a Founder and General Partner of tech VC and advisory firm, CapitalPitch (now CP Ventures).
He has over 10 years' experience training and advising hundreds of startups and investors in the areas of financing and strategy, plus over 17 years as an entrepreneur across finance, technology, eCommerce, retail, and distribution. His startup RioLife was named Australia's fastest-growing small business at the 2010 MyBusiness Awards. Jeremy represented Australia as the President of the G20 Young Entrepreneurs Alliance Australia and within the United Nations on youth, employment, and entrepreneurship. He is a Tedx speaker, author of From Idea to Start-up, and Co-author of the 2014 G20 Youth and Young Entrepreneurs' United Nations White paper on entrepreneurship and youth employment, leading to the development of the UN Sustainable Development Goals.
Read more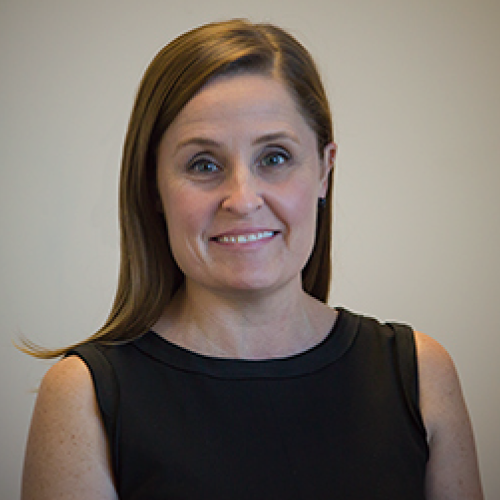 Director Enterprise & International Partnerships, NSW Health
Anne O'Neill is a health and medical research professional with over 20 years' experience in the health, medical research and policy sectors. She is responsible for leading the development and implementation of major policies and programs to enhance medical research capacity in NSW. She has particular responsibility for commercialisation initiatives including the NSW Medical Device Fund and NSW Medical Device Commercialisation Training Program – both have been critical to accelerating the development of NSW intellectual property and the next generation of innovators and entrepreneurs in NSW. Anne is also responsible for developing international partnerships in medical research and commercialisation.
Anne holds a Bachelor of Science (Physiology and Pharmacology) (Honours) and the Australia and New Zealand School of Government Executive Masters of Public Administration.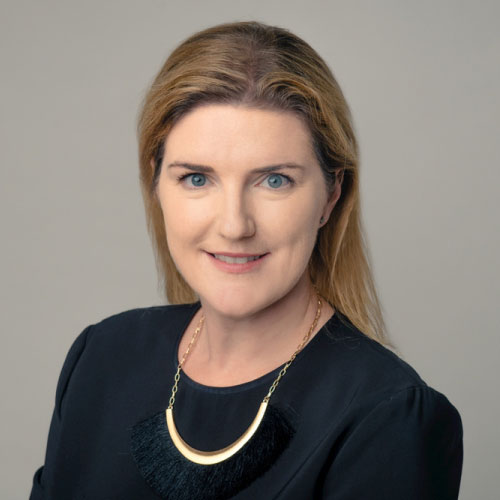 ASEAN Director, CSIRO
In her role as Executive Manager of Innovation at CSIRO, Liza Noonan serves as ASEAN Director, Director of CSIRO Singapore, and Leader of ON Accelerator - Australia's sci-tech innovation accelerator designed to steer publicly-funded research teams towards new ventures and real world impact. With extensive experience in innovation and technology, Liza has also held positions as CEO of Springboard Enterprises Australia, a US-connected accelerator for female entrepreneurs, and Non-Executive Director at The Canberra Innovation Network. Liza holds a Bachelor of Economics from UNSW and an Advanced Certificate in Management from the Danish Leadership Institute.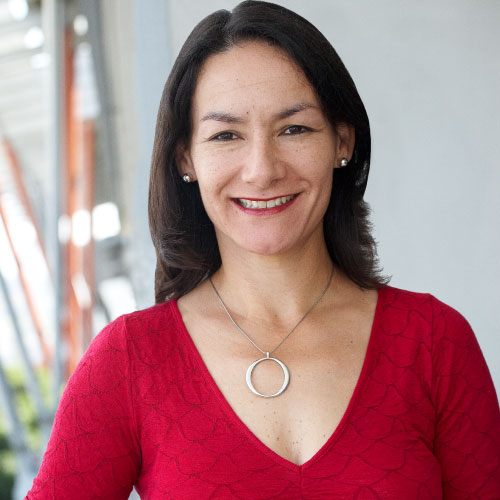 Non-Executive Director, Novotech
Fiona Pak-Poy has worked as an executive, consultant, board member, and investor across both Australia and in the US, in a variety of industries including financial services, software, healthcare, telecom, manufacturing, and consumer goods. Fiona has been a Director of public and private companies, university-controlled entities, charitable not-for-profits, and Federal Government boards. Fiona's impressive repertoire of positions include Non-Executive Director of Tyro Payments, Novotech and iSentia. She also serves as Director of the Sydney School of Entrepreneurship, a joint exercise between all New South Wales' universities and TAFEs, and as a member of the Federal Government's Innovation and Science Biomedical Translation Fund Committee that oversees the $500 million fund that supports the development of biomedical ventures in Australia. Fiona holds a Bachelor of Engineering (Honours) from the University of Adelaide and an MBA from Harvard Business School.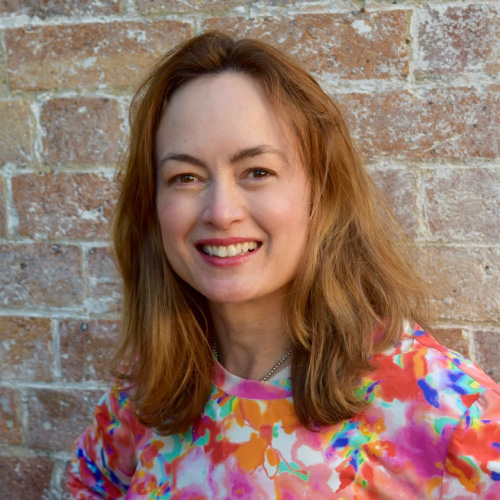 Natasha Rawlings
Investment Manager, Uniseed
Natasha Rawlings is an Investment Manager at Uniseed – an early stage commercialisation fund supported by four outstanding Australian universities and CSIRO. Before joining Uniseed, Natasha was a tech entrepreneur who led, founded and mentored early and mid-stage tech startups, with a particular focus on creating revenue through sales and marketing. Before startups, Natasha had a successful career as a marketer holding top management positions in Australian and UK companies including Marketing Director of International Masters Publishers (publishing), Guthy-Renker (cosmetics and fitness), and was a Senior Manager in corporate innovation/ new revenue streams at News Corporation in the UK. Natasha holds a Bachelor of Business from the University of Technology, Sydney.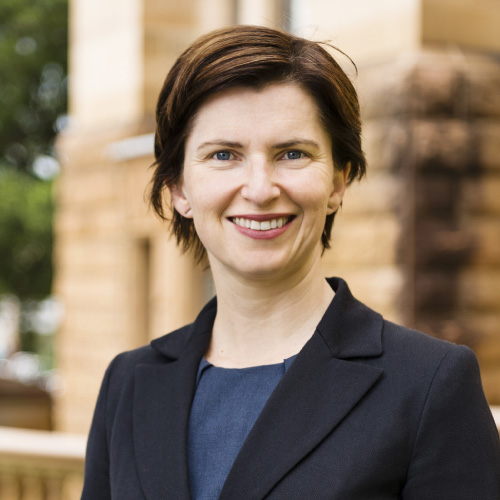 Kristin Vaughan
Director - Innovation Fund, Clean Energy Finance Corporation
Kristin Vaughan is Director of the Clean Energy Innovation Fund at the Clean Energy Finance Corporation (CEFC). Kristin is responsible for originating and managing investments in early stage clean energy companies. Prior to joining the CEFC, Kristin was an Investment Director at leading private equity firm CHAMP Ventures, where she managed investments across a range of industries including education, manufacturing, logistics, services and retail. Kristin has a chemical engineering degree from the University of Sydney.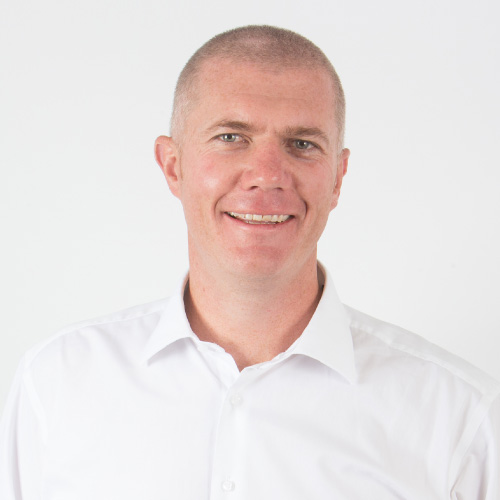 CEO & Managing Director, Iress
Following a career as an actuarial consultant, Andrew Walsh founded and spearheaded the development of market-leading financial advice software Xplan, and joined Iress after its acquisition of Xplan Technology in 2003. Andrew has since become CEO of Iress and doubled their market capitalisation to more than $2 billion. Under his leadership, Iress has expanded organically and made numerous local and international acquisitions, with over 1,800 people developing software for financial services in Australia, New Zealand, Canada, Singapore, South Africa, and the UK. In 2017, Andrew was a finalist in EY Australia's Entrepreneur of the Year.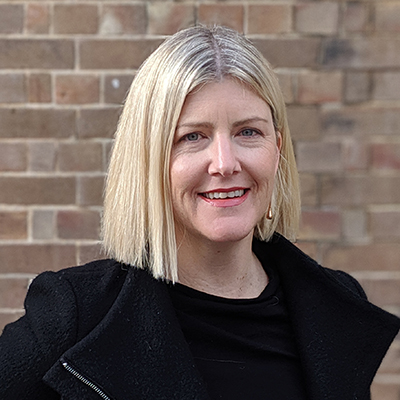 CEO, Cicada Innovations
Sally-Ann Williams is the CEO of Cicada Innovations, Australia's home of deep tech. Cicada Innovations unlocks the power to create the industries and jobs of the future addressing some of the most pressing global issues that face our world today.
Prior to joining Cicada Innovations, Sally-Ann was an Executive Program Manager at Google Australia for 12 years, where she was responsible for leading Google's efforts in CS and STEM education & outreach (K-12), research collaborations with universities and entrepreneurship and startup engagement.
Sally-Ann has been involved in driving national engagement and change strategies in innovation and entrepreneurship, computer science, and STEM education. Her involvement includes contributing to the COAG STEM Partnership Forum and to the foundation of StartupAUS, a non-profit with a mission to transform Australia through technology entrepreneurship.
Sally-Ann is an experienced Non-Executive board member currently serving on the boards of Fishburners and World Vision Australia. She is a mentor in the Startmate program and has served as an advisor and mentor to several industry and university incubators and accelerators.
Read more
Director, Artesian
Robert Williams is a director at Artesian. Artesian is a global alternative investment management firm with offices in NY, London, Singapore, Shanghai, Sydney and Melbourne. Artesian is the most active early stage Venture Capital (VC) investor in Australia and offers an end-to-end VC platform for startups at seed, angel and growth stages. In this role, Robert focuses on Artesian's agrifood technology investments.
Prior to joining Artesian, Robert most recently worked as a manager within the agricultural investment arm of Macquarie Infrastructure and Real Assets.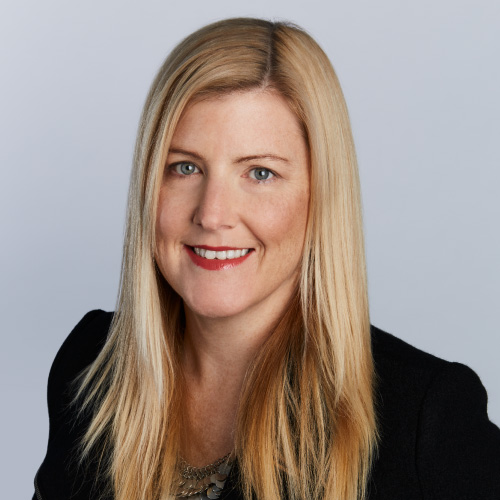 Sally-Ann Williams is the CEO of Cicada Innovations following her role as the Engineering Community & Outreach Manager for Google Australia. Sally-Ann currently also serves as Non Executive Director for World Vision Australia and Fishburners, member of the COAG STEM Partnership Forum and Activator at SheEO.
In her role with the startup community she manages partnerships and collaborates with co-working spaces, incubators and accelerators, universities and the public sector to build and grow the ecosystem. As a lifelong learner, she holds an undergraduate and research masters degree and several other postgraduate qualifications from Griffith University, Harvard Business School and Stanford University. In 2016 Sally-Ann was a NSW Finalist in the Telstra Business Women of the Year Awards and one of Business Insider's 100 Coolest People in Australian Tech.
Read more
Senior Manager for Ecosystems & Partnerships, UNSW
Jennifer Zanich is a senior corporate executive, a startup CEO, and a high impact leader with contagious passion and drive. An entrepreneur in her own right, Jennifer spent a decade in Silicon Valley starting and funding companies. Among her many successes, Jennifer founded Paloma Mobile, a venture-backed mobile startup creating cloud-based services for mobile network operators, and raised $10 million USD in venture capital for SeeSaw Networks, a digital media services company she founded. For her achievements as a female entrepreneur, Jennifer has received a Trailblazer Award. A passionate supporter of the Australian startup and venture capital community, Jennifer has recently started a role as Head of Global Partnerships and Ecosystems in the Department of Entrepreneurship at the University of New South Wales, where she designs and leads programs like the Founders 10x Accelerator which identifies high potential startups within the university environment. In addition to her many previous advisory and board roles in both Australia and the US, Jennifer is an Advisor and Investor at Bullpen Capital, a new breed of venture capital focused on the ongoing disruption of the venture industry, and a Managing Partner at Stacked Venture Builder, where she created and now leads a team of successful entrepreneurs and execution specialists in innovation, strategy, development, design, and marketing.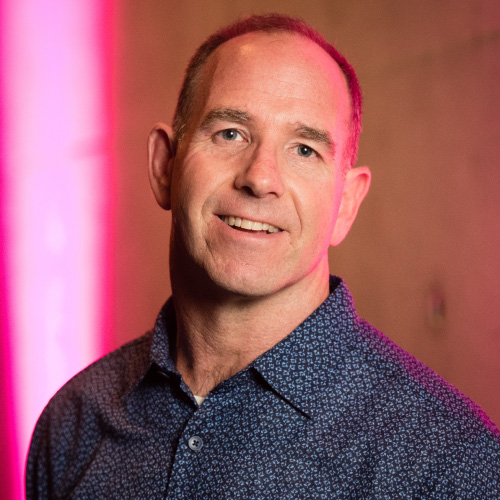 Partner, Main Sequence Ventures
Mike Zimmerman is a Partner with Main Sequence Ventures, a new venture capital firm backed by the Federal Government, CSIRO, and other investors to support deeptech companies commercialising world-leading research. With over 20 years of startup and investing experience in both Australia and the US, Mike has worked with companies as an advisor, director, and investor, and has also been a founder or executive in a number of venture-backed companies, including BuildingIQ and Propeller Aero. A committed supporter of the Australian startup ecosystem, Mike works with the Queensland State Co-Investment Fund, CSIRO's ON Accelerator, Telstra's Muru-D, Sydney University's INCUBATE, and H2 Ventures Accelerators. Mike has a Bachelor of Arts (Honours) and an MBA from Stanford University.