Meet your innovation heros.
Make memorable connections.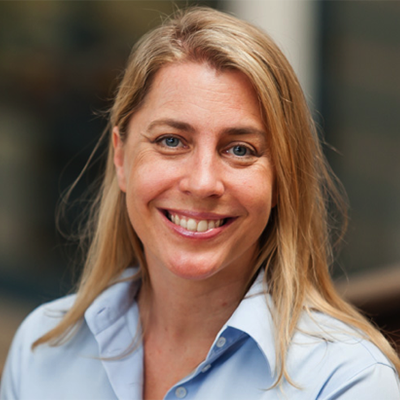 Petra Andren
Petra Andren is a multilingual executive with an interest in science-based innovation, and has experience in strategy development and execution in multiple markets. Petra works closely with high growth companies to provide strategic direction, and facilitate connections between fast-growing companies and the financial, legal and strategic resources that fuel their growth.
Over the last few years Petra has been deeply involved in the creation of an emerging deep tech startup ecosystem in Australia, using unique models for successfully bringing science-based innovation to market. Petra is also an international ambassador for the global industry association INBIA: assisting and supporting entrepreneurship programs around the world.
Petra is currently the CEO of deep tech business incubator Cicada Innovations. By providing the best home for deep tech - unique, proprietary, and hard to reproduce science based innovations - Cicada unlocks the power to create the industries and jobs of the future addressing some of the most pressing global issues that face our world today.
Most recently, Petra was the Managing Director for Octapharma Australia/New Zealand, where she was instrumental in securing and later extending a $70 million p.a. tender with the Australian government to supply various plasma derivatives to Australian hospitals.
Petra lectures on innovation and entrepreneurship at the University of Sydney, the Australian National University and the University of Technology Sydney. She holds a MA (University of Uppsala, Sweden/exchange for thesis work University of Salzburg and University of Vienna, Austria) and an MBA from the Australian Graduate School of Management (UNSW, and Usyd), and is a graduate of the Australian Institute of Company Directors (GAICD).
Read more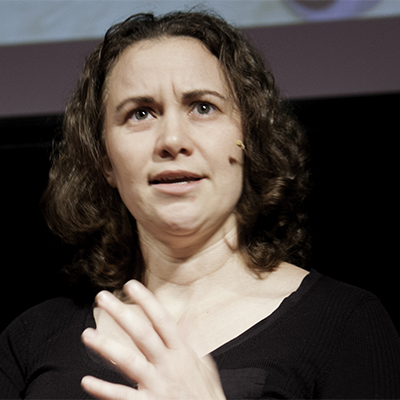 Pia Andrews
Executive Director, Digital Government, NSW Department of Finance, Services and Innovation
Pia Andrews is the Executive Director for Digital Government Policy and Innovation in the NSW Government Department of Finance, Services and Innovation, where she is responsible for driving digital transformation. Until August 2018, Pia led New Zealand's Service Innovation Lab. She has also worked with AUSTRAC as Project Manager of International and Strategic Initiatives.
Pia has a strong background in digital government, having previously served as the Federal Government's Director for Data Infrastructure and Government Engagement, overseeing initiatives like data.gov.au and NationalMap. Additionally, Pia was the Director of Coordination and Gov 2.0 within the Australian Government's Department of Finance, and has worked as an Open Government Policy Advisor to the ACT Government. In 2018, Pia was recognised by Apolitical Group as one of the globe's top 20 most Influential People in Digital Government and was named among the Australian Financial Review's Top 100 Most Influential Women in Australia for 2014.
Read more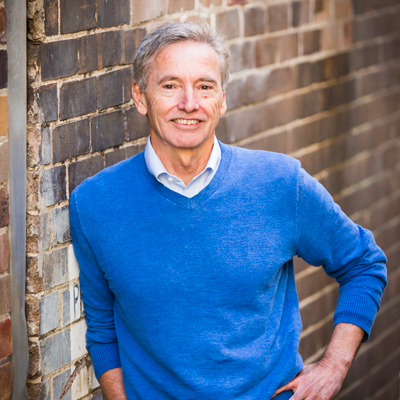 Bill Bartee
General Partner, Main Sequence Ventures
Bill Bartee is General Partner of CSIRO's venture fund, Main Sequence Ventures. He was the Co-founder of both Blackbird Ventures and Southern Cross Venture Partners, and has also co-founded several other successful companies.
From 1997 to 2001, Bill helped build and lead the early stage investing for Macquarie Technology Ventures (MTV); a balanced venture fund focused on software, telecommunications, internet and life sciences. At MTV, Bill led investments in several market leaders including Altium (ASX: ALU), LookSmart (NASDAQ: LOOK), Seek (ASX: SEK), Telera (acquired by Alcatel), and onebox (NASDAQ: OPWV).
At Southern Cross Venture Partners, Bill was also responsible for leading investments. Additionally, Bill is a Board Member or Board Observer at Mocana, Bislr, Mantara, Liaise, and Shoes of Prey.
Before co-founding Southern Cross, Bill was the startup CEO of Mantara; a company that makes high-performance, content-based message routing systems. Prior to moving to Australia, Bill built 12 years of research, operational, and entrepreneurial experience in the United States. Bill earned a Bachelor of Science, MBA and Juris Doctorate degree from the University of Richmond.
Read more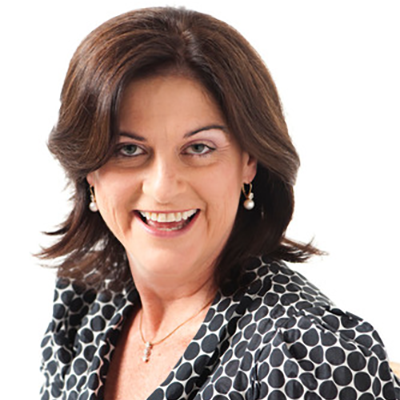 Monica Bradley
Director, Purposeful Capital
Monica Bradley connects capital, talent, technology, and traction to scale, grow and transform Australian ventures. She is an active Non-Executive Director and adviser, crafting strategies that deliver growth. Her portfolio of NED and advisory roles focus on scaleups, corporate transformations and venture funds. Monica is an engaging talent with exceptional strategy and global experience and connections. She returned to Brisbane in 2012 after an impressive career in the US and the Middle East.
Her deep experience is in designing sustainable business models which are "Fit for Future". She has implemented strategy across diverse sectors in Europe, US and Asia, and her understanding of technology provides her with a unique ability to define and reinvent how organisations deliver sustainable results. Monica is a game changer who helps scaleups, boards and organisations transform using strategy design, execution and funding.
Read more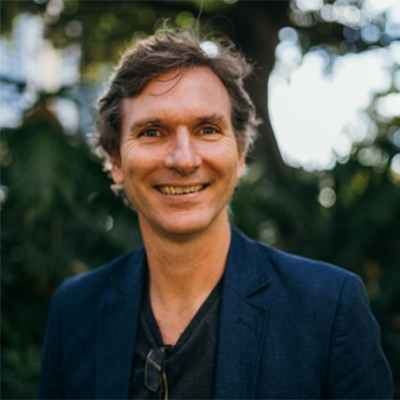 Simon Cant
Co-founder & Managing Partner, Reinventure
Simon Cant is the Co-founder and Managing Partner of Reinventure. Founded in 2013, Reinventure is a corporate venture fund with $150m under management, with Westpac as the primary investor. To date, the portfolio has 23 ventures which are focused on FinTech and adjacent areas.
Simon was the founding President of FinTech Australia, the industry's peak representative body. Simon has built his career in venture and innovation including advising leadership and innovation teams at Westpac, NAB, Suncorp, Fairfax, News, APN and Tennis Australia as well as being a founding team member at Social Ventures Australia, Tinshed Angel Group, ninemsn and AustLII, where he was involved in pioneering legal expert systems. Prior to joining AustLII, Simon was a solicitor with Allens.
Read more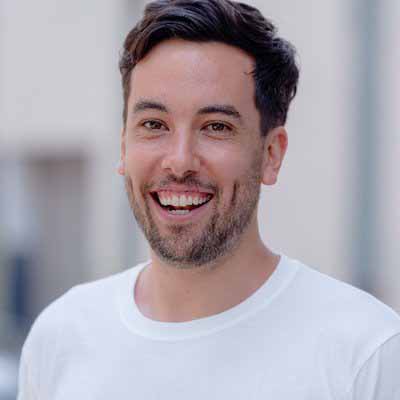 Nick Crocker
General Partner, Blackbird Ventures
Nick Crocker is a General Partner at Blackbird Ventures, providing equity capital to Australians who wish to take their ideas to a world stage. Nick also supports Australian startups in his capacity as the Executive Chair of the Startmate Board.
Nick has previously worked in Product Strategy and Operations at Under Armour Connected Fitness and as a Product Manager at MyFitnessPal, which was acquired by Under Armour in 2015. Further, Nick was a Product Manager at Boxee in New York from 2010-11.
Nick was Co-founder of the health app Sessions, which MyFitnessPal acquired in 2013. Another app co founded by Nick - the music sharing medium We Are Hunted - was acquired in 2013 by Twitter.
While he was obtaining degrees in Political Science and Law from the University of Queensland, Nick worked as a News Ltd journalist. His writing has been published in Wired, Fast Company and Harvard Business Review.
Read more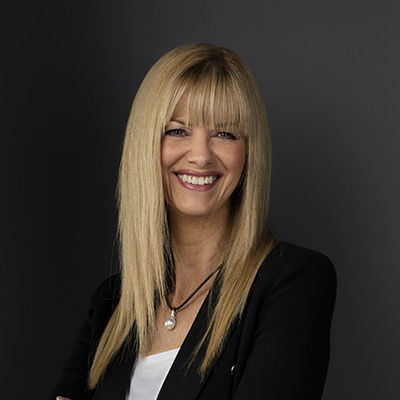 Michelle Deaker
Michelle Deaker is a Managing Partner of OneVentures and has been primarily responsible for the foundation of OneVentures firm and capital raisings of OneVentures' Funds. The firm now has $320 million in funds under management. Michelle serves on the investment committee of OneVentures' three main Funds, leads the technology practice within the firm and is responsible for investor relations through managing the supervisory boards of OneVentures' Funds.
Michelle has over 20 years' experience in the development of high growth technology companies in Australia and the US, has served on the boards of large and small listed and unlisted companies and has a strong background in Australian R&D and expertise in global business expansion. She has negotiated technology transfer contracts with research institutions; established financing syndicates with Australian, Asian and US investors; chaired the boards of several high growth companies; supported early breakthrough commercial contracts; leveraged her extensive networks for the benefit of OneVentures' companies; and negotiated both financing and exit transactions.
Michelle established OneVentures in late 2006, coming into the venture capital industry as a successful IT industry business owner, entrepreneur and subsequently angel investor. The company she founded in 1999, E Com Industries, became the leading prepaid card and electronic voucher provider in Australia, servicing over 100 major retail brands including Coles Myer and Woolworths, managing $700 million in Australian retail liability and eventually expanding operations into the United Kingdom, South Africa and New Zealand. E Com was acquired by UK publicly listed company, Retail Decisions, in 2005, in a transaction returning to investors 4.6 x capital and an average IRR of 70%. Notably, E Com Industries was one of only a handful of Australian companies that successfully migrated the dotcom boom and crash through to a successful outcome for investors. Prior to E Com Industries, Michelle established IT enterprise business, Networks Beyond 2000.
Michelle holds a Bachelor of Science (Honours 1st class), Master of Science and a PhD (Applied Science). She is a member of the Australian Institute of Company Directors and Chief Executive Women (CEW).
Read more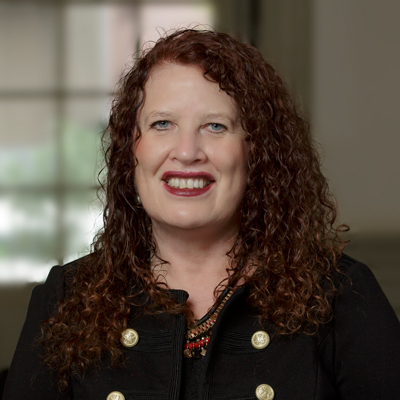 Lindley Edwards
Group Managing Director, AFG Venture Group
Lindley Edwards is the Group Managing Director of AFG Venture Group and its various subsidiaries. AFG Venture Group has offices in Singapore, Indonesia, India and Thailand.
Lindley is an experienced corporate advisor and has worked on numerous private and public M&A and corporate transactions in the food, agriculture, services, retail, education, technology and resources sectors. Her work involves merger, acquisition, divestment, fund raising, licensing, strategic consulting, distribution and joint ventures.
Lindley has been a state finalist in the Telstra Business Women's Awards for Private Sector businesses with less than 100 employees. In the year 2000 Lindley was admitted to the Australian Businesswomen's Hall of Fame.
Lindley is a non-executive Director of various organisations including Asialink, Grameen Foundation Australia, Population Health Research Network, National Bank of Vanuatu, Mindhive, Xinja and Umano.
Read more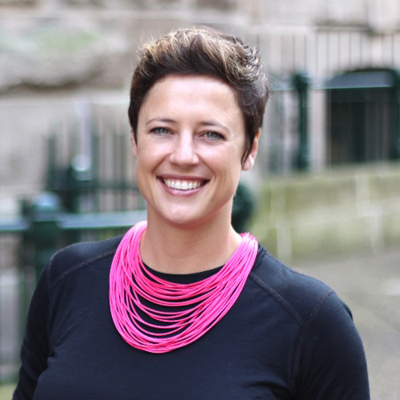 Colette Grgic
Colette Grgic is BlueChilli's Chief Innovation Officer. In this role, Colette designs and kickstarts innovation programs to support startups, while delivering transformative innovation to BlueChilli's corporate partners. Colette helps to bring together entrepreneurs, investors and large organisations in order to tackle the world's biggest challenges.
Colette has also founded her own startups, run startup accelerator programs and led internal startups for large corporates. Colette's experience across the innovation spectrum encompasses research commercialisation, bootstrapping a startup, and spearheading corporate innovation projects.
Colette has been recognised in StartupDaily's annual Top50 Women in Tech list. She serves on the board of Heads over Heels, working to increase the representation of women leading high growth businesses. Colette also acts as an advisor on SheStarts; a competitive startup program turbocharging female leadership in the innovation economy.
Read more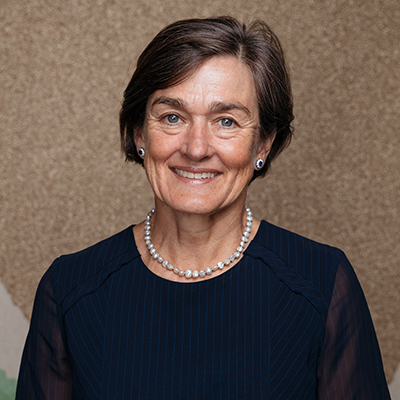 Louise Herron
Louise Herron became CEO of the Sydney Opera House in 2012, the first woman appointed to the role, after 10 years working in investment banking and serving as chair of Sydney's Belvoir Street Theatre.
Since 2013, Louise has led development and delivery of the Opera House's Renewal program to ensure this World Heritage-listed icon and one of the world's busiest performing arts centres meets the needs and expectations of 21st century artists, audiences and visitors.
Renewal includes more than $270 million in capital works to upgrade performance halls and open new spaces to the public, as well as improving the artistic and visitor experiences for the Opera House's 8.2 million annual visitors and the 1.5 million people who attend a performance each year.
Read more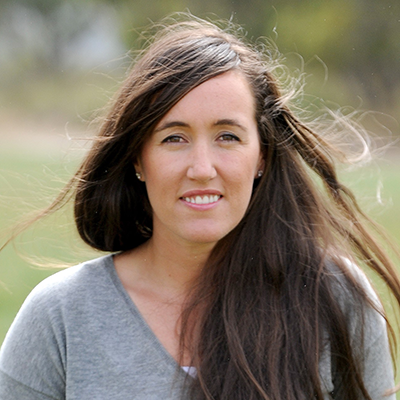 Simone Kain
Co-founder and Author, George the Farmer and Hello Friday
Simone Kain is the Co-owner of Hello Friday, a creative agency that services businesses and organisations predominantly associated with primary industries or education. She is also the Co-founder and author at George the Farmer, an educational brand which teaches children about farming practices along with how food and fibre is produced through picture books, music, videos, apps, performance and free curriculum-aligned educator guides.
Simone has received a number of awards including the 2017 Agrifutures Rural Women's Award National Runner-up; 2016 Google Australia Regional Online Hero; 2015 NAB Women's Agenda Regional Entrepreneur of the Year and the 2015 Brand SA Flinders University Education Award. She is also a board member for Australian Women in Agriculture and sits on the Ignite Advisory Panel for Agrifutures Australia.
On a personal level, Simone and her business partner, Ben, provide children with the same connection that they were afforded from living on farms throughout their childhood while striving to make a meaningful difference to the people involved in primary industries and regional and rural communities.
Read more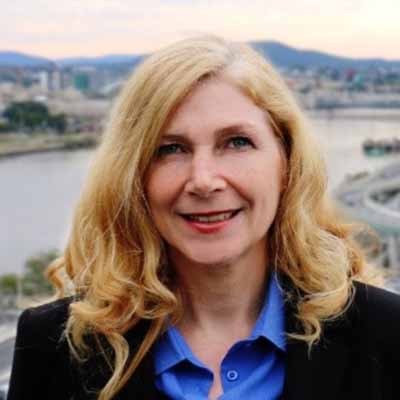 Sue Keay
COO Science and Engineering Faculty, QUT
Dr Sue Keay runs the Australian Centre for Robotic Vision; an ARC Centre of Excellence tackling the complex challenge of applying computer vision to robotics. With more than 100 researchers distributed across Australian and international research institutions, the Centre aims to create new robotic vision technologies that will expand the capabilities of robots. Once robots can see and understand their environment, we will finally reach the tipping point where robots can assume capabilities that have previously only been imagined.
With a PhD in Earth Sciences, Sue has demonstrated national leadership, directing and ensuring impact from multidisciplinary R&D programs spanning across science, engineering, business, economics and law. Recently, Sue developed a successful $1.5 million R&D project on humanoid robotics supported by the Queensland Government to explore the vision capabilities of Softbank's social robot, Pepper.
A graduate of the Australian Institute of Company Directors, Sue serves on the Board of the CRC for Optimising Resource Extraction. She is completing her MBA with UQ Business School, gaining a deep insight into public cloud adoption and cybersecurity as part of an international consulting project with the Wharton Business School.
Read more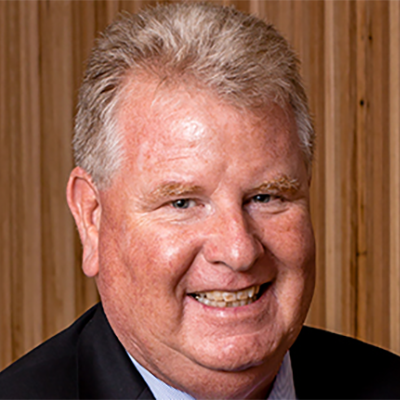 Larry Lopez
Director, Department of Industry, Innovation and Science
Larry Lopez has spent most of the last 25 years involved in projects that enable innovation. He has deep experience in technology finance having spent 17 years at Silicon Valley Bank, before moving to Australia in 2006. He has worked with startups, venture capital funds, institutional investors and government agencies to deliver successful outcomes for stakeholders. Over the years Larry has been involved in a number of strategic initiatives and has developed a keen understanding of strategic planning and implementation.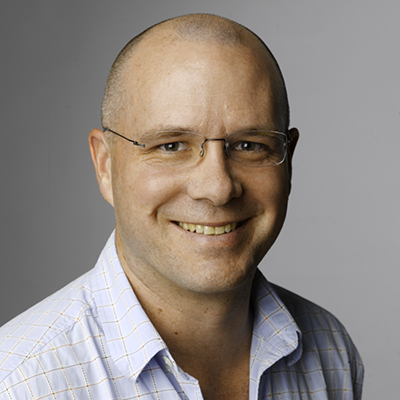 Matthew Macfarlane
Co-founder, Yuuwa Capital VC
Matt Macfarlane has been both an investor and an entrepreneur in early stage ICT startups. As Co-founder and Investment Director at Yuuwa Capital, Matt oversees all aspects of the investment review, approval and closing processes. He also works hands-on with Yuuwa's portfolio companies to assist them with building teams, accelerating their growth, achieving milestones and securing additional financing
Matt currently holds directorships with PetRescue, Spacecubed, AEGIC, Kanopy Streaming and with investee companies iCetana and Agworld. He is an active participant in the Perth startup community through his involvement as advisor, director, judge, mentor and program lead in various early-stage programs.
Read more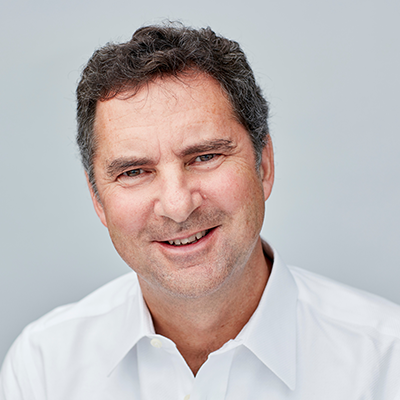 Larry Marshall
Dr Larry Marshall was born in Sydney and has a PhD in physics from Macquarie University, NSW, completing part of it while studying at Stanford University in the US. He is a scientist, technology innovator and business leader with more than 25 years' experience in creating new value and impact with science. Larry has more than 100 peer reviewed publications and conference papers, holds 20 patents, has founded six successful United States companies in biotechnology, photonics, telecommunications and semiconductors, and has served on 20 boards of high tech companies operating in the US, Australia and China.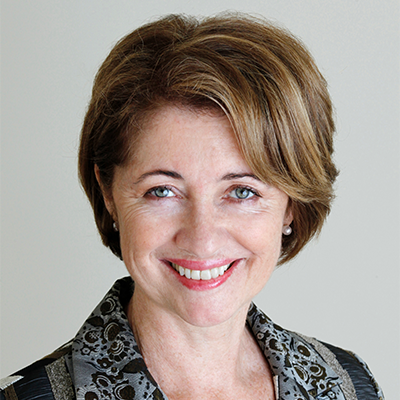 Maureen Murphy
Commercialisation Advisor, Department of Industry, Innovation and Science
Maureen Murphy has been engaged in the commercialisation of innovative new technologies for more than three decades. She has held CEO roles in global businesses including digital media, telecommunications, and satellite communications, and has managed several ventures from early stage through to successful exit.
She has delivered strategic advice and hands on tactical support to government, enterprise, and startups across a range of industry sectors including ICT, AgTech, MedTech, and Advanced Manufacturing. Currently Maureen provides commercialisation advice to the Federal Government's Entrepreneurs' Program, a $484M initiative designed to assist Australian technology companies to grow by providing access to grant funding, expert business advice and relevant networks.
Expert in strategic planning, new business development, due diligence, and all aspects of strategy execution, she is an investor in and adviser to early-stage tech ventures, with a particular interest in emerging and disruptive technologies. Her extensive network covers the technology SME, university research, government, startup accelerators, angel investment, venture capital, and corporate innovation sectors.
Maureen holds an MBA (Technology) degree from the Australian Graduate School of Management and a Dip. Medical Radiation Therapy. She is a Founder Fellow of the inaugural Cicada Innovations Founder2Founder Program and sits on the Advisory Board of the Centre for Innovation and Entrepreneurship at the UNSW Business School.
Read more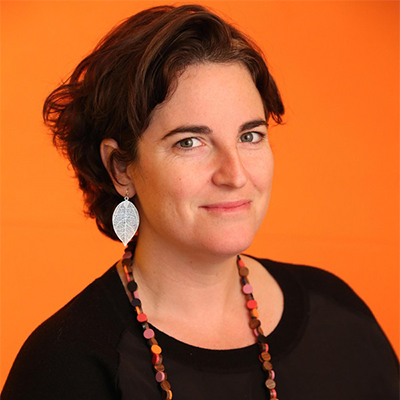 Rachael Neumann
Chair Of The Board Of Directors, StartupAUS
Rachael Neumann plays across many parts of the Australian startup ecosystem, as a Mentor with the Startmate Accelerator program, a founding Board Member of LaunchVic, and a strategic advisor to a number of founders and their early stage companies. Over the course of her career, she's worked for and advised some of the most category leading and category killing companies across Australia and the US. She's passionate about helping companies scale and increase their impact impact through differentiated customer experiences and new product development.
Prior to this, Rachael was the Managing Director of Eventbrite Australia, launching the Melbourne-based office to further serve the local Australian market. Before stepping into the MD role, Rachael served as Eventbrite's Director of Customer Experience Strategy where she grew the business through creating a truly differentiated customer-centric offering. In that role, she helped launch the Nashville office which has since become the epicentre for their award-winning 24/7 customer service.
Rachael has also been Case Team Leader at Bain & Company in Silicon Valley and throughout Australia, advising Technology, Private Equity, Consumer Products and Retail businesses. Rachael served on the Board of LaunchVic, a venture seeking to solidify Victoria as a global destination of choice for entrepreneurs, startups, and innovative companies, charged with distributing $60m to build out and strengthen the ecosystem.
Educated in the States with an undergraduate degree from Stanford University and two Masters degrees from Columbia University, Rachael has lived between Australia and the US for the last seven years and now proudly calls Melbourne home.
Read more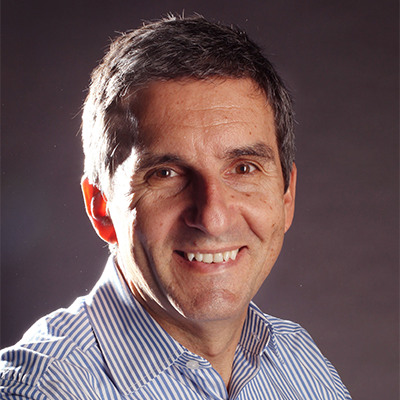 Daniel Petre
Partner, AirTree Ventures, Philanthropist
Daniel Petre has been a leading player in Australia's technology industry for more than 25 years, and has held leadership positions in technology-based businesses in Australia and the US. Daniel is currently a Partner at AirTree Ventures, with more than $300m under management and which was launched in July of 2014.
Daniel's previous experiences includes seven years as Chairman of netus (corporate venture capital firm), six years as Chairman of eCorp (also a corporate venture capital firm), five years on the PBL Board and nine years with Microsoft Corporation, where he served as Vice President of the Workgroup Division, Director of Advanced Technology and Director of the Asia Pacific Region. Both netus and ecorp returned in excess of 4 X cash on cash making them the most successful venture firms in Australia to date.
AirTree Ventures is focused on backing outstanding Australian founders who use software to create disruptive products and services. In the current portfolio Airtree has been fortunate to invest in Canva, Prospa, Brosa, Paxata, Pet Circle, Glamcorner, Ento, Edrolo, HotDoc, Xplor, and Elevio to name a few.
Daniel holds an Hon.DBus (UNSW), MBA (USYD) and BSc (UNSW) and he is currently an Adjunct Professor in the Business School at UNSW and the University of Sydney. Daniel is also the author of three books on fatherhood and balancing work and life. He is on the board of the Sydney Theatre Company and Oneview (Healthcare software company). In 2005 Daniel was awarded an AO for his work in philanthropy and business.
Read more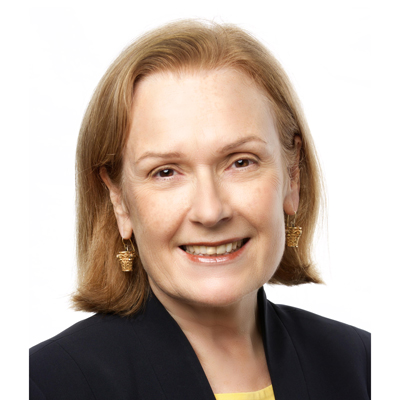 Rosemary Sinclair
CEO, Energy Consumers Australia
Rosemary Sinclair is the CEO of Energy Consumers Australia (ECA), a company established by the Council of Australian Governments Energy Council of Ministers in 2015 to strengthen independent consumer advocacy on national energy market matters of strategic importance and material consequence for energy consumers, in particular household and small business consumers.
ECA focuses on the long-term interests of consumers of energy with respect to the price, quality, safety, reliability and security of supply of energy services.
Rosemary is a Director of CPA Australia and a recent past Member (part-time) of the Australian Communications and Media Authority.
Rosemary has many years of senior large-scale operations, communications and strategy experience in business and government across telecommunications, media and education.
Rosemary has held a number of Directorships on unlisted company and not-for-profit Boards, both Australia and international.
Rosemary received the Order of Australia Award in the 2018 Queen's birthday Honours List.
Read more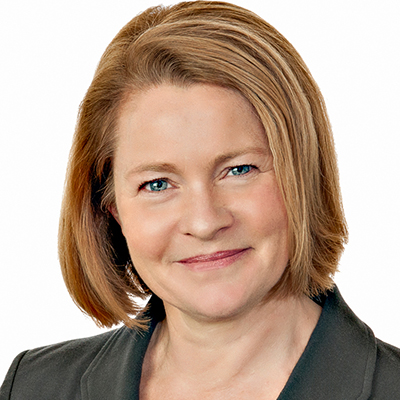 Brigitte Smith
Co-founder and Managing Director, GBS Venture Partners
Brigitte Smith has twenty years' experience in venture capital, business strategy and startup company operations. Brigitte has been investing and managing investments for GBS's $450m of life science specialised venture capital funds since 1998. Brigitte is on the board of GBS portfolio companies AirXpanders, Endoluminal Sciences, Neuromonics, Proacta, and Vivive. Brigitte was the founding investor and chair of Pharmaxis. Prior to founding GBS Brigitte worked in the US and Australia in operating roles with early stage technology based companies, and at Bain & Company as a strategic management consultant.
Brigitte has a B. Chem Eng (Honours) from the University of Melbourne, and as a Fulbright Scholar completed a MBA (Honours) from the Harvard Business School and a MALD from the Fletcher School of Law and Diplomacy, both in Boston, USA.
Read more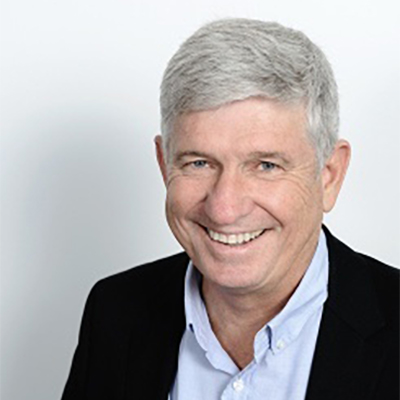 David Spence
Having been involved in over twenty Internet businesses – as Chairman, CEO, Director, shareholder or advisor – David Spence is well known in the internet and communications industry, both in Australia and New Zealand. David is currently Chairman at Discovery Ag; where he helps to find practical, low-cost ways to optimise on-farm efficiencies. David's role includes assisting Discovery Ag in its roll-out of a telecommunications grade LoRaWAN network across regional Australia.
David founded the National Narrowband Network (NNNCo) to deliver networks, services and solutions for the Internet of Things (IoT). NNNCo's vision is to support the rapid and collaborative growth of IoT globally. Additionally, David is Director at Connected Country, Non-Executive Director at NetComm Wireless and Director and Chairman at PayPal Australia.
No stranger to industry disruption and innovation, David cites one of his proudest career achievements as starting Unwired – the first wireless broadband company in Australia, which went on to service more than 70,000 customers.
From 1995 until 2000, David held various positions with OzEmail, including Managing Director and CEO. Listing OzEmail on the NASDAQ was a major moment for him and his team. The ASX had previously pushed back against the company, so he and his colleagues used their own credit cards to get themselves over the line. He continued to stick to his convictions, even when bankers less prescient than him insisted that the Internet would be a flop. David's courage in his convictions has resulted in him holding many notable roles in the industry, including his 2010-2017 appointment as Chairman of Vocus Communications.
Read more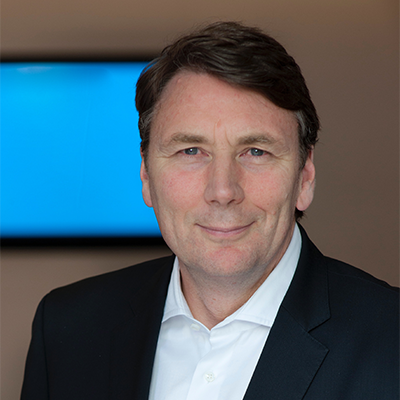 David Thodey
Chairman of the Board, CSIRO
David Thodey AO is a global business leader focused on innovation, technology and telecommunications with more than 30 years of experience creating brand and shareholder value.
He is currently Chairman of Australia's national scientific research agency CSIRO and Chairman of Jobs NSW focused on job creation in NSW, as well as an Ambassador for business events in NSW. He is also the Chairman of the NSW Government's Quantum Computing Fund Advisory Panel.
David is leading the Independent Review of the Australian Public Service (APS). This review was commissioned by the Prime Minister to ensure that the APS is fit-for-purpose to serve Australian Governments and the Australian people into the future.
David is on the Advisory Boards of Square Peg Capital and Unified Healthcare Group, is on the Investment Committee of Evans and Partners Global Disruption Fund, and is a non-executive Board director of Ramsay Health Care, a global hospital group.
He also had a successful career as CEO of Telstra, Australia's leading telecommunications and information services company and also CEO of IBM Australia and New Zealand.
Read more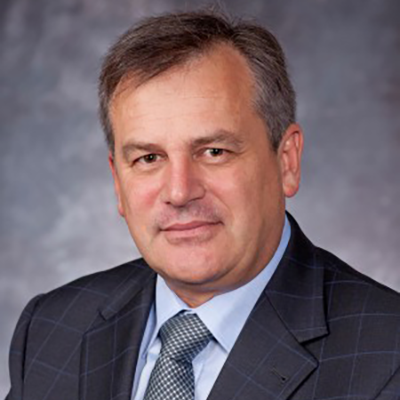 Alex Zelinsky
Chief Defence Scientist, DST
Dr Alex Zelinsky is Australia's Chief Defence Scientist. His scientific career includes working as a computer scientist, a systems engineer and a roboticist. His career spans innovation, science and technology, research and development, commercial startups and education. As Chief Defence Scientist since March 2012, he leads the Defence Science and Technology program within the Department of Defence.
Prior to joining Defence, Alex was Group Executive for Information Sciences at the CSIRO. Alex was CEO and co-founder of Seeing Machines, a high-technology company developing computer vision systems. The company is listed on the London Stock Exchange and was a startup from the Australian National University in Canberra, Australia, where Alex was Professor of Systems Engineering.
Alex has received numerous awards and recognition of his work. In 2017, he was appointed an Officer in the Order of Australia (AO) in the 2017 Queen's Birthday honours. He has been included in Engineers Australia's list of the 100 most influential engineers since 2009 and in 2015, Engineers Australia awarded him the prestigious M A Sargent Medal. In 2013, he was awarded the Pearcey Medal, the ICT industry's premier prize for lifetime achievement. In 2003, 2004 and 2005, the World Economic Forum selected Alex as a Technology Pioneer. He is a Fellow of the Institute of Electrical and Electronics Engineers, the Australian Academy of Technology and Engineering, the Institute of Engineers Australia and the Australian Institute of Company Directors.
Read more