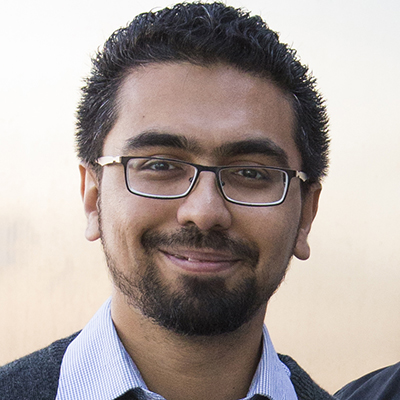 Dr Nasir Ahsan
Co-founder/CEO, abyss Solutions
Dr Nasir Ahsan has 10 years experience in robotics and data analytics. He is a PhD from ACFR and has worked there as a researcher. He is also passionate about deep water exploration having spent time onboard the Nautilus EV (with Bob Ballard, discoverer of the Titanic) exploring the depths of the Caribbean and pacific ocean.
Nasir's expertise is in machine learning, which he has applied to benthic habitat mapping, financial forecasting, mining optimisation and many other field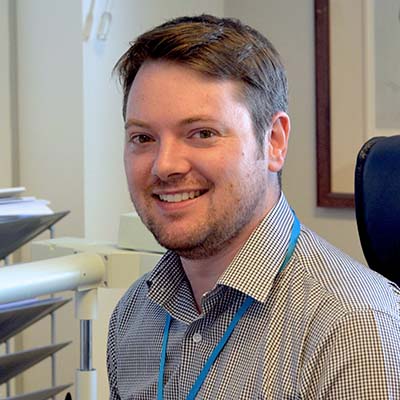 Shane Battye
CEO, Pathobin
Shane Battye trained in histopathology at the Austin, Box Hill and Peter MacCallum Cancer Hospitals after graduating from the University of Melbourne. Shane joined TissuPath as a specialist pathologist in 2013 and co-founded the digital pathology hub, Pathobin. His major diagnostic interests include urological and gastrointestinal pathology. Outside of clinical work he has a passion for computer science and has been busy exploring new avenues of digital and virtual pathology. He has prototyped and patented an innovative method of slide digitisation using smartphone, robotics and 3D printed technology and lately has been developing an automated structure from motion photogrammetry system for use in 3D scanning of pathology specimens.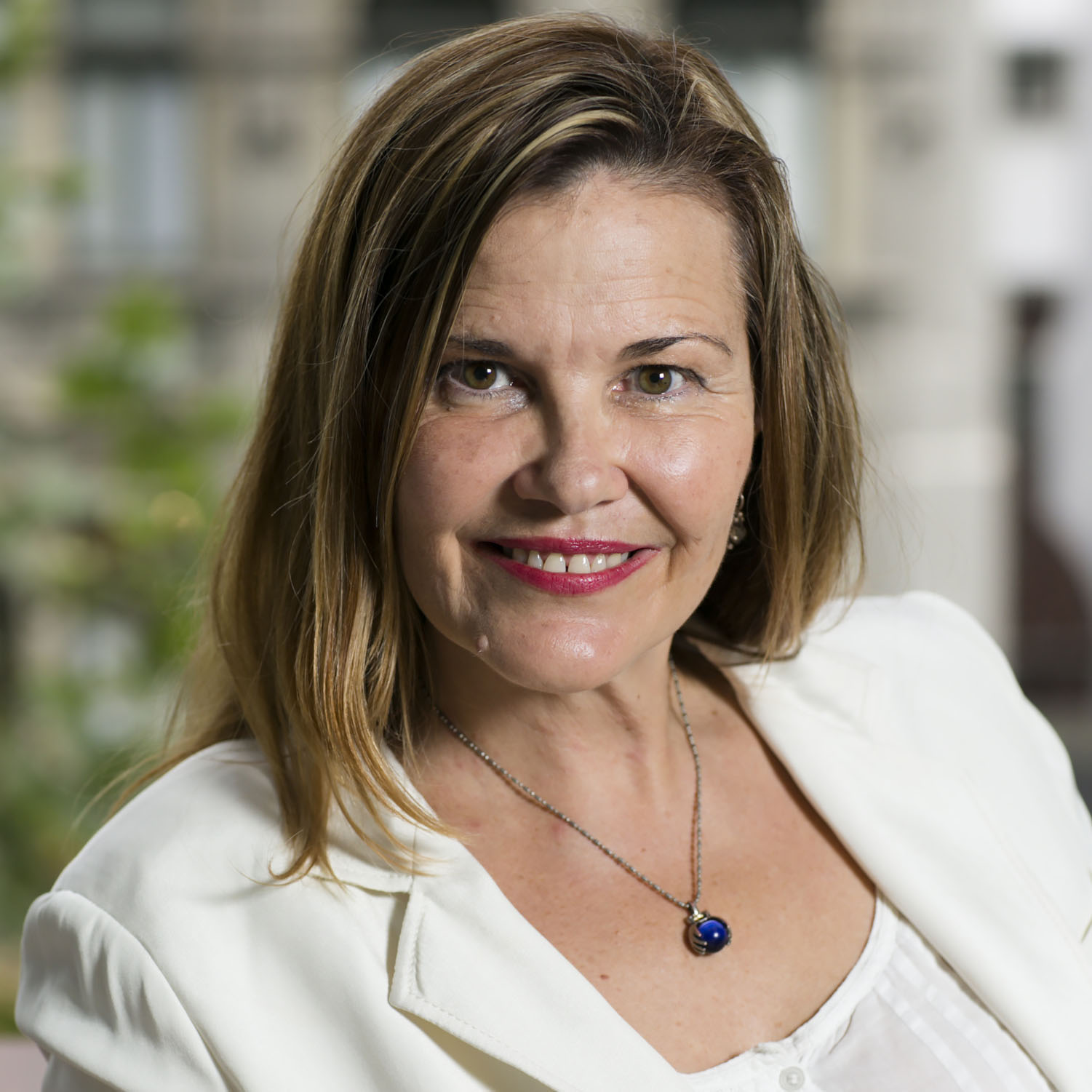 Fiona Boyd
Founder, Parent Paperwork
Fiona Boyd is a former teacher and musician. She worked for ABC Radio in 1990s, managing projects such as the launch of Triple J in Cairns, and hosting the ABC's live national Christmas Day program two years in a row. Together with David Eedle she founded and led the online arts business network Artshub then managed the sale of the company to private investors in 2006. The exit led Fiona and David to be featured in the book "50 Great eBusinesses and the Minds Behind Them" (Random House, 2007). Fiona is a long time runner, and completed her first 50km ultra marathon in late 2013. She ran the full 42km Melbourne Marathon in October 2014.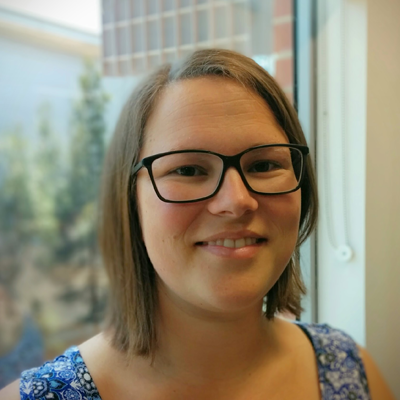 Leanne Connelly
Founder, Me3D
Leanne Connelly is an Economist with 10 years' experience working in business analysis, business improvement and project management in Australia and abroad. Leanne co-founded Me3D with two UoW engineering alumni with the goal of bringing practical additive manufacturing into the 21st century classroom. Leanne manages the supply chain, procurement and finance arms of the business and is central to the design and delivery of the long term vision, partnerships and strategic direction of Me3D. She recently won the iAccelerate pitch competition.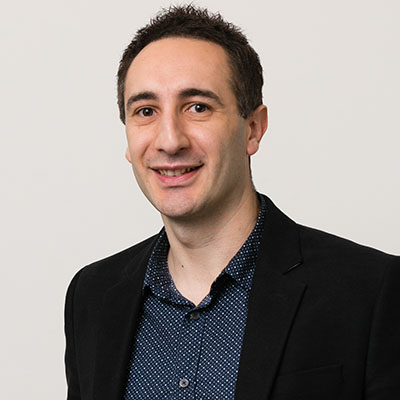 Ross Fastuca
CIO/Co-founder, Locomote
Ross Fastuca is a technology expert and passionate problem solver. As CIO and Co-founder of Locomote, he is the architect of the company's products, directing Locomote's technical strategy to revolutionise business travel. In 2014, Locomote developed a concept to transform the way organisations manage their travel. Ross's keen eye for edgy innovations and his eagerness to constantly improve every aspect of Locomote has helped the tech travel company grow at a global level. Ross leads the companies technology strategy and development, where his enthusiasm lies in creating technical solutions that make business travel easier and more efficient. With a focus on solving complex problems with simple solutions, Ross has lead Locomote's technology, ensuring every goal is achieved and boundaries are pushed. Ross has won and been short-listed to technology awards such as SmartCompany Awards 2014 and ACTE 3 Under 33 Nomination.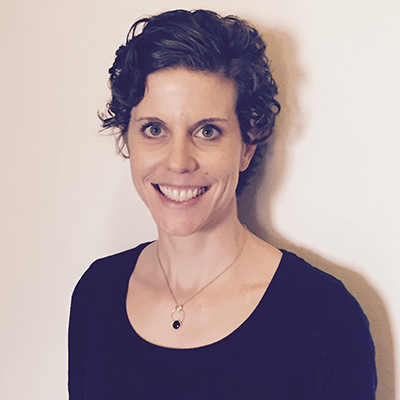 Ilana Feain
Managing Director, Nano-X
Dr Ilana Feain is a Medical Physicist, a former CSIRO Astrophysicist, and the Managing Director of Nano-X Pty Ltd – a medical device startup building small footprint and affordable radiotherapy machines for treating cancer. Ilana's expertise is in novel instrumentation and signal processing. She is also a Senior Research Fellow in the School of Medicine at The University of Sydney, and was the In'Augural recipient of the L'Oreal Australia For Women in Science Fellowship.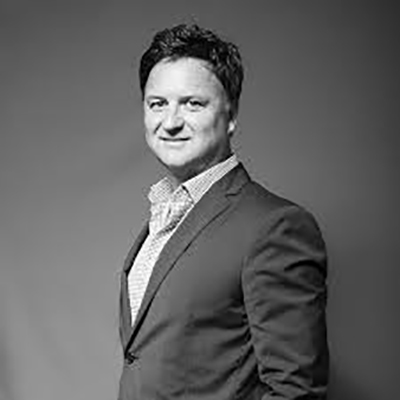 Zane Hall
CEO, SMG Technologies
Since 2000 Zane Hall has set up and successfully grown a number of start-ups bringing new technologies to market. Zane further has a proven track record of delivering success in multinational corporations including Apple Computers in New Zealand where he was General Manager. Zane is chief executive at SMG Technologies and is responsible for every aspect of the company's operation and performance. He started the company in 2010 with the acquisition of a technology platform used by the New Zealand Rugby Union to manage player performance and injury rehabilitation. Since then, the company has grown globally, offering a suite of products.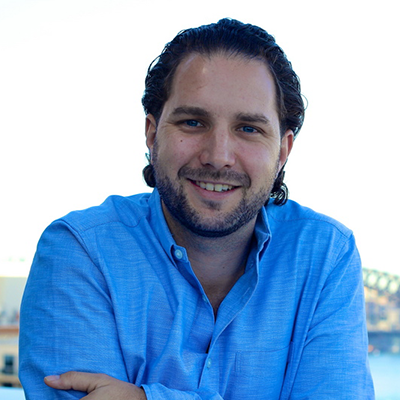 Jason Hosking
Co-founder & CEO, HIVERY
Jason Hosking is Co-founder and CEO of HIVERY. He drives the company's vision, strategy and growth as they build solutions that transform the way businesses use data to grow their profit line. Jason has a wealth of experience from working with multinationals to start-ups. His passion for innovation was sparked as a 12-year-old travelling the world with camera crews for shows like Beyond 2000 and Discovery Channel's Invention. In 2013, Jason was selected as a founding member of Coca-Cola's first global Accelerator, a network of entrepreneurs building the next generation of billion dollar businesses with Coca-Cola's support. Jason has also held senior strategic advisory roles with Accenture and Macquarie Group – where he relocated to New York to establish their North American office. He has also worked in a VC and helped Rocket Internet launch in Australia. Jason holds a MBA from University of Technology, Sydney.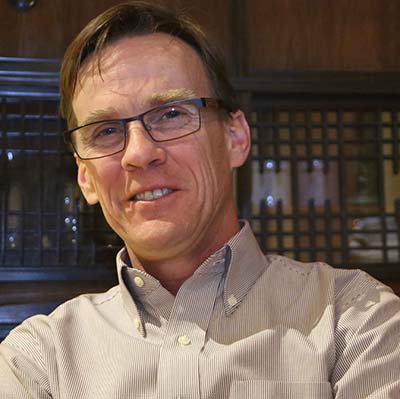 Christopher Kirk
Director, Eleos Technologies
Christopher Kirk has more than 30 years' experience in technology related fields and 15 years in senior management positions with major multinational corporations including Eastman Kodak. Chris is an is an Honorary Research Fellow at the eScholarship Research Centre at the University of Melbourne, a member of the Institute of Electrical and Electronic Engineers (IEEE), the IEEE Technical Committee on Data Engineering, the Association of Computing Machinery (ACM) and the ACM Special Interest Group on the Management of Data (SIGMOD).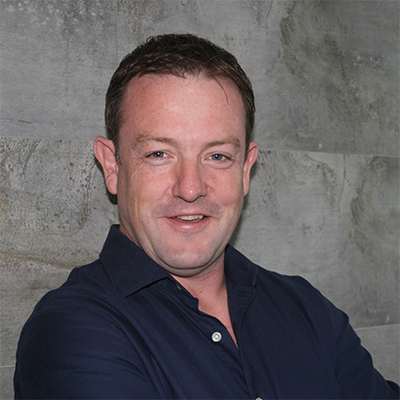 Ivan Logan
Founder/Director, City Beach Software
Dr Ivan Logan is the Founder and Director of City Beach Software. Ivan is a Sydney-based IT Executive with 15 years of commercial e-commerce experience gained in Technology Director positions at Westfield and Fairfax Digital. He is an entrepreneur who has combined his advanced technical skills with the real world market needs of retailers to enable them to succeed in online retail.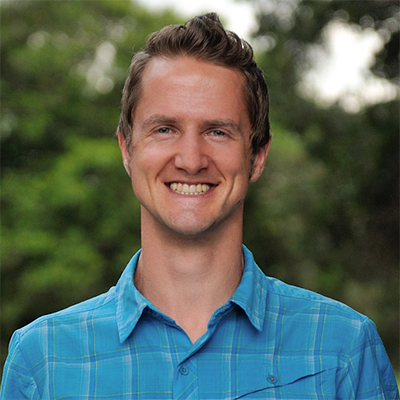 Peter Liddicoat
CEO, Atomnaut
Peter Liddicoat is an award winning research engineer and technologist. He's worked for Defence Materiel Organisation and has lead a research group at The University of Sydney. His present interest is in sequencing the DNA of inorganic materials and using this data to improve properties. In 2010, he published a paper presenting the world's strongest Al alloy. When not in the lab, Peter is likely found playing ultimate frisbee.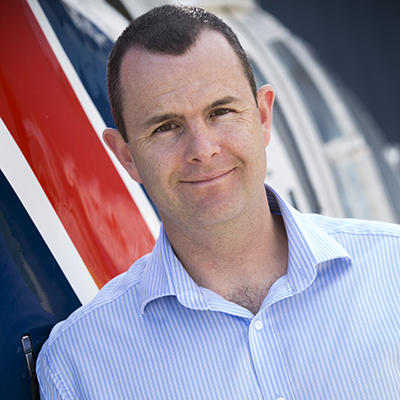 Tim Lyons
Founder, One Atmosphere
Tim Lyons is the founder of One Atmosphere and the inventor of Pegasus. He started One Atmosphere following 10 years in the ADF where he specialised as a Clearance Diving Officer. Tim was involved in many specialist activities including explosives, pyrotechnics, breath hold free diving (as a Submarine Escape Instructor) and Submarine Rescue. Tim's underwater experience, fascination with energetic materials and passion for safety combined to produce a number of innovative solutions for challenging environments. Tim was awarded the prestigious National Eureka Science Prize in 2014 for Outstanding Science in safeguarding Australia.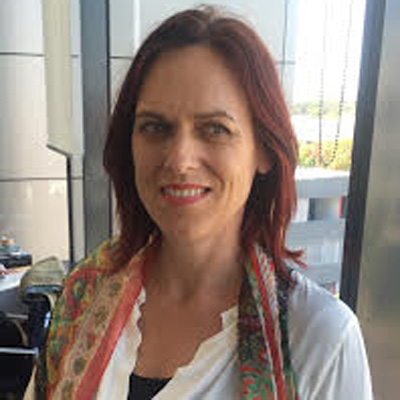 Ruth Marshall
Commercial Lead/CEO, Anonalytix

Ruth Marshall has startup, management and commercial software development expertise. She was Global VP Engineering for Elanti Systems Inc. a US startup which developed Telco network optimization and visualisation software, where she ran Engineering groups in Sydney, Melbourne and New Jersey. She was also Managing Director of the Australian subsidiary ES Labs. Before that Ruth was Director of Operations for a telecommunications network provisioning software company. She also worked as IT Strategy and Architecture Head in an Australian retail organization and as a Senior Manager in an international management consultancy.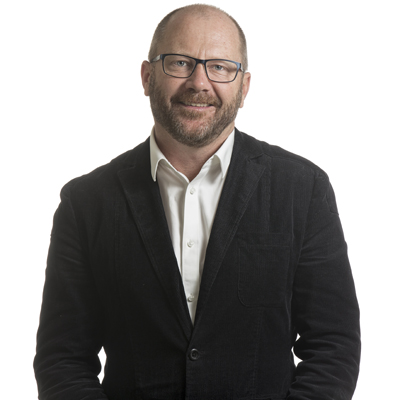 Andrew Mears
CEO, SwitchDin
Dr Andrew Mears is an engineer and innovator with more than 20 years of experience in the areas of renewable energy and commercialisation covering Asia & Pacific, Africa and Australia. He has delivered more than 40 major assignments in 18 countries with various agencies involving more than USD$200million in programme funds. Dr Mears first start-up in satellite communications in 1990 led to further work at the leading edge of control systems R&D and commercialisation. This included fabrication systems for advanced solar photovoltaic thin films and development of optical sensors for biomedical applications. Driven by his interests in decentralised energy services, Dr Mears established a significant portfolio of renewable energy and energy efficiency projects involving various multi-lateral clients including World Bank and United Nations. Subsequently, he joined the United Nations first as their Chief Technical Advisor on renewable energy in Southern Africa and then for Climate Change in SE Asia. Dr Mears has developed policy and programmes and provided electricity market development support affecting the lives of millions of people. In 2013 he founded SwitchDin to develop virtual power management solutions for renewable energy and battery storage for developed and emerging markets. Dr Mears is a recipient of the 2011 Newcastle University Alumni award for International Leadership and is co-founder of the Newcastle-based clean tech and smart city co-working space Eighteen04.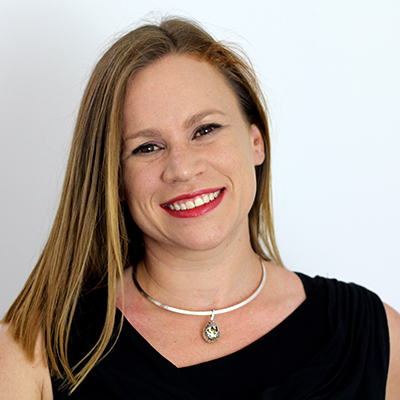 Felicity Millman
Founder, RestAlert

Felicity Millman has worked as a psychologist for over ten years while she also completed a PhD in psychology and genetics. She has researched an array of areas from neurodevelopmental disorders to animal immunogenetics. Felicity has also taught tertiary-level psychology, worked in private practice and held a position as the research psychologist for a specialist child and adolescent mental health service.
Felicity was a 2014 graduate of the Founder Institute during which time she combined her lifelong passion for technology with her knowledge of psychology to create RestAlert. RestAlert uses wearable technology to analyse fatigue in the transport industry. It provides personalised feedback to the user via SMS alerts as well as a data dashboard to the relevant organisation. In the same year, Felicity won a place in the inaugural RAC 'SeedSpark' technology accelerator. In 2015 RestAlert continued to grow and was awarded a place in the inaugural Amcom Upstart technology accelerator program allowing the company to further expand its market share.
Outside of her work, Felicity is a passionate rock-climber and scuba diver and on weekends can generally be found out on the water, hunting for new dive spots or climbing the local quarries and sea-cliffs. Felicity is also an active member in the Australian Obstacle Course Racing League; she took 2nd place in the 2014 Western Australian women's division for both the endurance and short-course racing and was also ranked in the top 20 female athletes across Australia.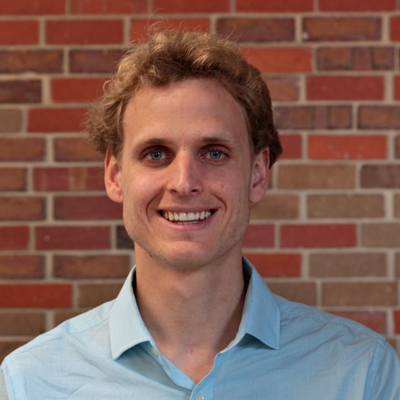 Valentin Muenzel
CEO/Co-founder, Relectrify
Valentin Muenzel's passion for the potential of energy storage was kickstarted in 2009 during a test drive of a Tesla Roadster. He has since worked on cutting-edge battery technology projects with BMW, PennState University, IBM Research, and as a PhD student at the University of Melbourne. Building on the deep insight into batteries and associated value propositions, Valentin and his business partner Daniel co-founded Relectrify. The company, now a team of five, has developed innovative, patented technology that enables old batteries from laptops or electric cars to be used for solar energy storage.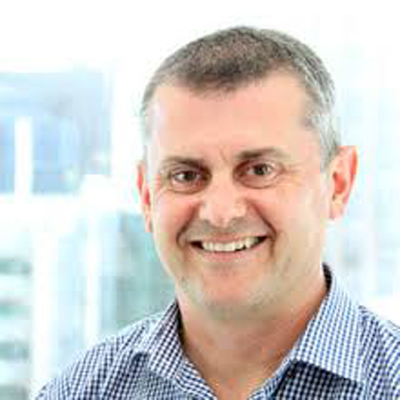 Brad Parsons
Founder, MOVUS

Brad Parsons has worked in regional and global technology roles for over 20 years. Brad has held technology leadership roles for Aurizon, Queensland Rail, Flight Centre and Multiplex. Over the last five years he has run large consulting teams and has developed automation blueprints for BHP and Aurizon. In January 2015 he established MOVUS an Industrial IOT solutions business and is looking to apply the learnings from his consulting work. His immediate focus is rail where MOVUS has already created two innovative solutions that combine sensors, cloud and analytics.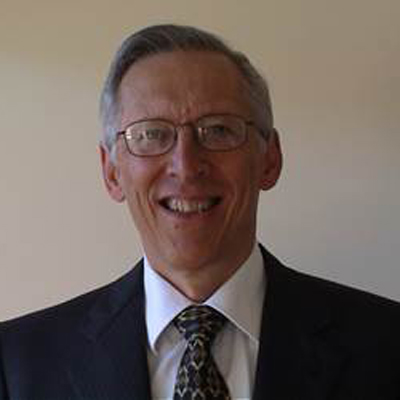 John Riedl
CEO, Pooled Energy
John Riedl's history includes; being a High-tech CEO for over 30 years in telecoms, IT, process control, micro-electronics, manufacturing, venture capital and Defence:- Jtec, Techniche, AWA, Honeywell, Dept. of Defence, Signav, Kingfoil, Game Changer Ventures. Previously technology adviser to the Prime Minister and the Premier of NSW. Multiple high-tech and University Boards. Multiple start-ups.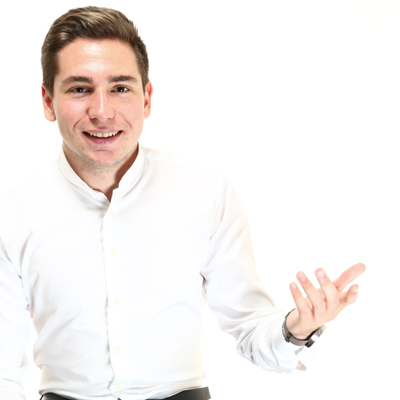 Alberto Rizzoli
Co-founder, Aipoly

Alberto Rizzoli is an Italian entrepreneur and futurist. Upon completing university he started a company to bring 3D printing into classrooms, empowering children aged 8-14 to lead and create small engineering projects. After successfully expanding distribution internationally, he started a publishing company focused on fast-paced and low-cost paperback publishing reducing time and monetary commitment necessary by 4/5th compared to traditional houses. He then co-authored published "The Future of Business" a 500 page book collecting the work of 60 futurists from 21 countries on the exponential evolution of modern industries.
Alberto then co-founded Aipoly while at Singularity University, a computer vision startup allowing smartphone cameras to become narrators of what they see in real time to assist the blind, and tablets becoming a portal to augmented reality navigation experiences allowing you to search objects in the physical world.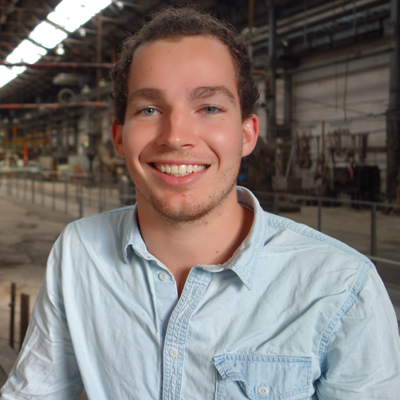 Rory San Miguel
Co-CEO/Co-founder, Propeller Aerobotics
Propeller is creating a globally recognised platform that is the standard for usage and analysis of the new types of aerial data now easily available thanks to drones – and in the process, significantly changing the way sites are measured, managed and inspected. The two lines of the product target a) aerial surveying and b) asset inspections, giving users the data and tools all in the browser.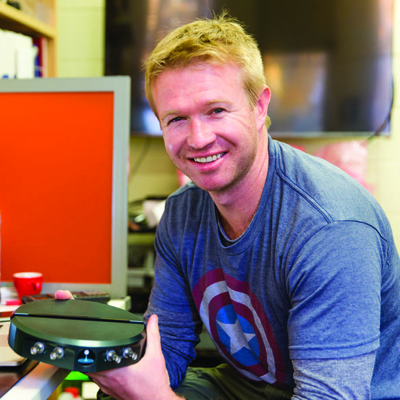 Daniel Shaddock
CEO, Liquid instruments

Daniel Shaddock earned his PhD in Physics from ANU in 2001. He spent the next 10 years at the Jet Propulsion Laboratory developing technology for the LISA mission to detect gravitational waves. He led Australia's involvement in the GRACE Follow-on project, a joint US German mission that uses satellite measurements of gravity to monitor changes in the Earth's ground water and the distribution of polar ice. Professor Shaddock co-founded Liquid Instruments with students and post-docs from the ANU in 2014.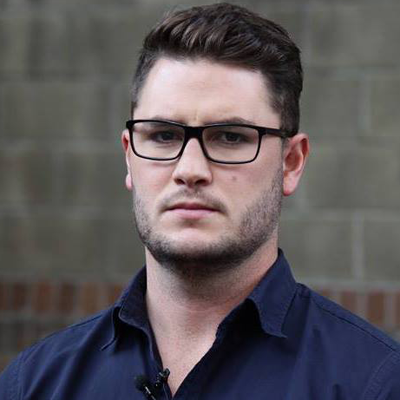 William Strange
CEO/Founder, Sports Tracking Performance
William Strange is the Founder and CEO of Sports Performance Tracking. Will founded SPT with the vision of creating a social and gamified software platform for athletes to be able to track themselves during contact activity. Will used his knowledge and understanding of the problem, to provide and develop a product that would work for him. After launching the product in 2015, SPT has already attracted a large amount of investment and is currently selling into 23 countries on 6 continents.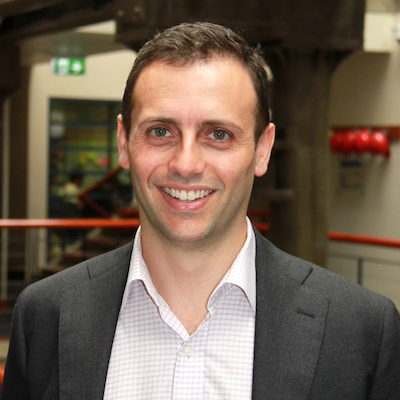 Daniel Zafir
Managing Director, Respiratory Innovations

Leading Respiratory Innovations as Managing Director, Daniel Zafir is an experienced technology entrepreneur with past and present enterprises backed by Australia's leading venture capital and angel investors and supported by initiatives including Commercialisation Australia, and the NSW Innovation Grants program. Prior to running technology ventures, Daniel was a Clinical Neuroscientist at Gold Coast University Hospital where he coordinated the Neurophysiology departments for the Gold Coast Health Services District's three hospitals. He has a Master of Commerce from UNSW Australia with a major in Finance, and a First Class Honours degree in Neuroanatomy from the University of Sydney.