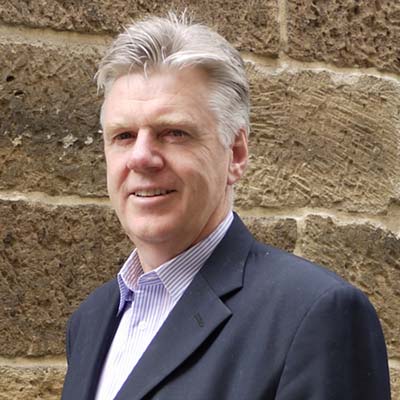 Michael Aitken
Founder/CEO, CMCRC
Among the top 1000 authors publishing in the finance literature over the last 50 years, Mike Aitken is also a successful entrepreneur who founded both the CMCRC and its predecessor organisation SIRCA. Uncanny business acumen led him to establish the SMARTS Group, a private Australian company that set the standard in real-time security market surveillance and sold to NASDAQ-OMX in 2010. Mike also initiated the development of the Reuters Tick History Service, a service providing tick data to the world's academic and financial markets communities as well as path breaking technology in the detection of fraud in the health and general insurance markets. He also established an expert witness business providing specialist services for legal cases involving insider trading, market manipulation and continuous disclosure breaches.
Mike has a PhD. from the University of New South Wales and first class honours and masters' degrees from Massey University (NZ). In recognition of his contributions to business and academia in 1999 he was awarded the Business and Higher Education Roundtable Award for Outstanding Achievement in Collaboration in Education and Training. In 2010 he was named E&Y ICT Entrepreneur of the Year, as well as NSW and Prime Minister Exporter of the Year. In recognition of his significant service to the education, business and finance sectors of the nation, he was inducted as a member of the Order of Australia in 2014.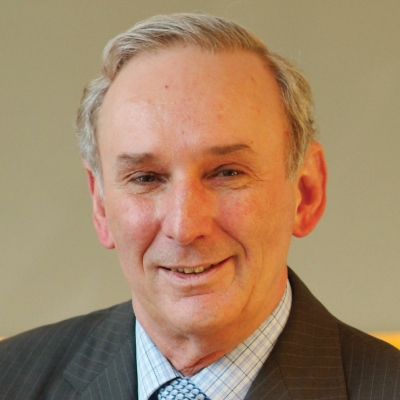 Chris Beare
Chairman of Saluda Medical, Cohda Wireless, and Significant Systems; Director of Pooled Energy and Capital Markets Technology
Chris Beare has significant experience in international business, technology, strategy, finance and management. Previously Chris was Executive Director of the Melbourne based Advent Management venture capital firm prior to joining investment bank Hambros Australia in 1991. Chris became Head of Corporate Finance in 1994 and joint Chief Executive in 1995, until Hambros was acquired by Société Générale in 1998. Chris remained a Director of SG Australia until 2002. From 1998 onwards, Chris helped form Radiata, a technology start-up in Sydney and Silicon Valley, where he was Chair and CEO. After its successful sale to Cisco Systems in 2001, Chris continued part time for four years as Director Business Development for Cisco. Chris has previously been a director of a number of companies in the finance, infrastructure and technology sectors.
Doron Ben-Meir
Executive Director, Research, Innovation & Commercialisation, The University of Melbourne
Doron Ben-Meir has extensive experience in the venture capital industry and commercialisation more generally. Over the past twenty years, he has been involved in numerous venture capital organisations, and has been a founder or co-founder of six start-up companies, as well as an investor, investment manager, and advisor to several others.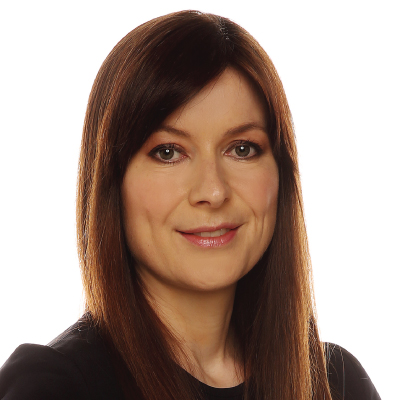 Alisa Bowen
Group Director, Digital Product & Development, News Corp
Alisa Bowen joined News Corp as Group Director, Digital Product & Development in March 2013. Prior to joining News Corp, Alisa was at Dow Jones, where she was Chief Product Officer overseeing the company's consumer and enterprise businesses, including The Wall Street Journal print, digital and radio franchise globally. She was responsible for strategy, product development and commercial policy for print as well as digital, mobile and video initiatives for The Wall Street Journal, in addition to the company's suite of institutional products, such as Factiva and Dow Jones Newswires.
Prior to joining Dow Jones, Alisa was Senior VP and Head of Business Operations for Reuters Media at Thomson Reuters. In nearly 10 years at the company, based in London and New York, she was responsible for global product development and managing of Reuters.com and the company's media syndication products.
Alisa has an MBA from the London Business School and an undergraduate degree from RMIT University in Melbourne, Australia.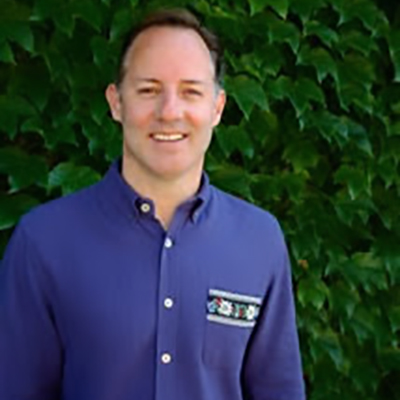 Clark Butler
CEO, Dun & Bradstreet ANZ
Clark Butler is the CEO of Dun & Bradstreet ANZ. He joined D&B when Archer Capital acquired the business in June 2015.
Clark has been involved in the data analytics industry since 2011 and in the financial and technology sectors for over 15 years.
He has been a corporate adviser, investor and a board member to a range of companies in the technology sectors since 2007 as Executive Director of boutique adviser, Ironbark Group. His expertise includes strategy development, corporate finance, restructuring and transaction execution, including mergers and acquisitions, strategic alliances and capital raising.
Prior to this, Clark held a senior management role at Westpac, responsible for third party relationships and sourcing strategy, information technology and telecommunications.
Clark was a partner at Minter Ellison until 2003, having joined as a lawyer in 1996. His practice included corporate advice in the technology sector.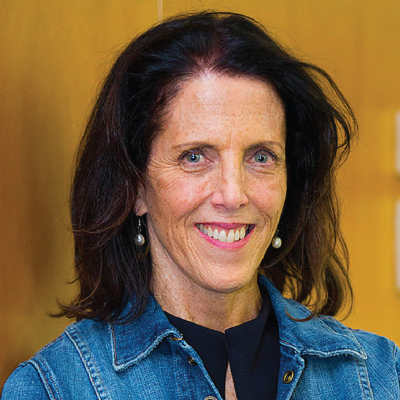 Topaz Conway
Chair, Entrepreneur and Angel Investor
Topaz Conway has over 20 years experience working with early-stage companies across a number of industries, including starting and growing three businesses herself, working in venture capital, and being CEO of Cytopeia Inc. and Biothoughts Inc. Having worked in hi-tech, biotech, and even the wine industry, her key recent focus is to bring collaborative energy to the innovation ecosystem in Australia. Her passion is startups – advising on strategy and market entries into the US and Australia – and serves both as a Director and Advisor to several companies.
Topaz works with Commercialisation Australia as a Case Manager, is Chair of Paftec Pty Ltd, Advisor to Inspiring Rare Birds, Dendocyte, and PropellHer.com, is a graduate of AICD, and is committed to being part of changing how women grow companies in Australia as Chair of Springboard Enterprises Australia.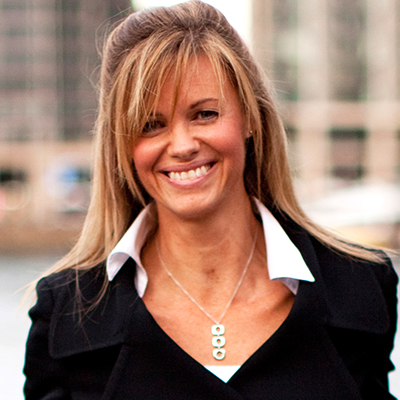 Dr Michelle Deaker
Managing Director and CEO, OneVentures
Dr. Michelle Deaker is the Founder, Managing Director and CEO of OneVentures. She is also a member of the Investment Committee and manages the Supervisory Board for OneVentures Funds. Michelle is a successful entrepreneur and business executive with over 18 years experience in information technology enterprise businesses targeting finance, retail, media, security and education. She serves on the Boards of Seven West Media (Channel7, yahoo7, Pacific Magazines and West Australian News) and NICTA, Australia's National ICT Centre of Excellence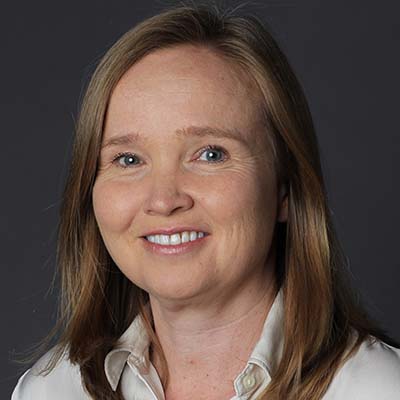 Alison Deans
Director and Investor
Alison Deans has played key roles in building some of Australia's leading Internet
businesses. She was the first managing director of eBay Australia and New Zealand, responsible for launching and building the eBay business in Australia. She was also CEO of ecorp, a technology-focused listed investment company, which built a portfolio of digital businesses including ninemsn, eBay, Ticketek and Wizard. Most recently, she was CEO of netus, a technology-based investment company focused on building consumer web businesses in Australia. Netus was acquired by Fairfax in December 2012. Alison was previously the CEO of Hoyts Cinemas and has eight years' experience with McKinsey & Company. She has a Masters in Natural Sciences (Physics) from Cambridge University, and an MBA from the Stanford Graduate School of Business.
Alison is currently a non-executive director of Insurance Australia Group, Westpac Banking Group, Cochlear Limited and kikki.K Group.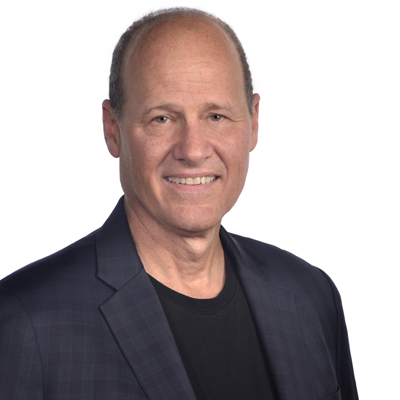 Lee Ellison
CEO, Audinate
Lee Ellison has been the CEO at Audinate Pty Ltd since November 2008, based in the United States. Audinate began after NICTA took in some researchers from Motorola's disbanded R&D lab in Sydney. It was spun out and continues its stellar rise as the standard for audio networking solutions.
Teresa Engelhard
Non-Executive Director, Redbubble & Daintree Networks; Venture Partner, Jolimont Capital
Teresa Engelhard has 20 years of experience with growth-stage technology companies as a venture investor, executive and board member. In the previous 9 years as a Partner with Jolimont Capital she has focused on helping Australian/NZ companies access US investment, markets and exits. The first 12 years of her career were spent in Silicon Valley as a VC with Mohr Davidow Ventures and in executive roles including as VP of Software Solutions at ONI Systems (Nasdaq ONIS) and as CEO of Timeshift (acquired by J2 Communications – Nasdaq JCOM).
Teresa also recently joined the Australian Government's Entrepreneurs' Programme Committee which awards seed financing grants to innovative start-ups.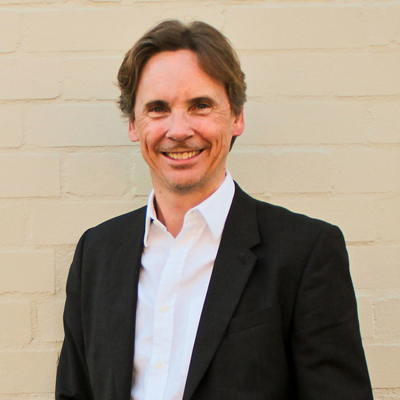 Tony Faure
Chairman, Pollenizer
Tony Faure is the former CEO of ninemsn & first managing director for Yahoo! Australia and an active investor in growth stage digital companies.
Tony joined Pollenizer in 2011. He chairs the Pollenizer Global board and provides strategic advice, mentoring support to the CEO and management team, customer and partner introductions, and specific help for some of Pollenizer Global's portfolio companies.
Tony is an active investor in growth stage digital companies. He is currently Chairman of Torque Data, The Sound Alliance and Stackla – and a Non-Executive Director of oOh! Media, Private Media and biNu in addition to his Pollenizer role. Previously he was the first Managing Director for Yahoo! Australia, later Regional Vice President for South Asia for Yahoo!, and CEO of ninemsn. He has also served on the boards of Seek, iSelect and AIBM (publisher of Business Spectator and Eureka Report) – and is a long time member of the Advisory Board for the Starlight Children's Foundation.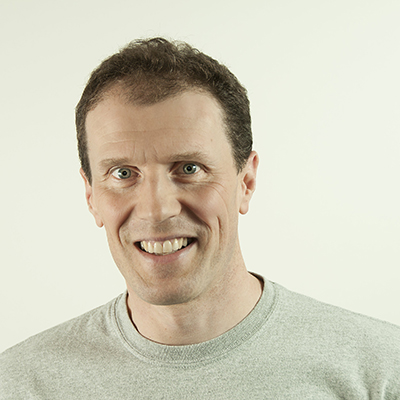 Ian Gardiner
Startup Business Development for Australia and New Zealand, Amazon Web Services
Ian Gardiner is a technology entrepreneur working to grow the technology startup ecosystem in Australia and New Zealand as part of Amazon Web Services.
He also founded and helps out with Innovation Bay, a networking and angel investment group for technology startups.
Previously Ian was the CEO and founder of Viocorp, a software company supplying a video publishing platform for corporates and government.
In 2009 Ian won the NSW Pearcey award for Technology Entrepreneur of the Year.
Ian has an Engineering degree from the University of Oxford where he also won two rowing blues in the Oxford-Cambridge Boat Race.
When he has time he is also a competitive cyclist, an avid computer gamer, husband and father of two boys (not in that order).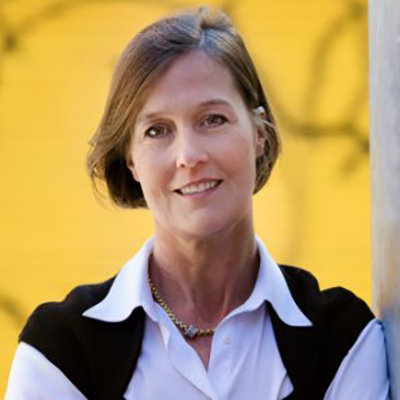 Kim Jenkins
Group Director: Strategy, Mergers & Acquisitions, SAI Global
Kim Jenkins is Group Director: Strategy, Mergers and Acquisitions at ASX listed SAI Global, one of the world's leading Risk Management Solutions companies specialising in Enterprise Governance, Risk & Compliance; Supply Chain Assurance and specialist Business Process Outsourcing.
Kim has extensive international experience as a senior executive. Following an early career in marine research and conservation, she spent more than a decade in Retail Banking in South Africa, culminating in leading the start-up of FirstRand Bank India which became the first bank from the African continent to achieve a full Commercial Banking license in India. She subsequently lead country and sub-region operations for Experian in South Africa; Germany, Central and Eastern Europe and Australia & New Zealand.
Kim has an MSc in Marine Biology from the University of Cape Town and an MBA from Brunel University in the UK.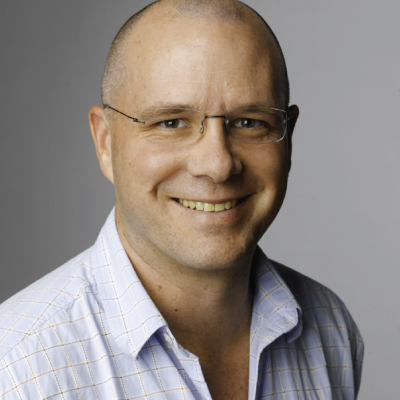 Matt MacFarlane
Co-founder and Investment Director, Yuuwa Capital
Matt Macfarlane is a Co-founder and Investment Director of Yuuwa Capital, the initial investor in Agworld, a Perth-based company which received $6 million in a Series C round led by Reed Elsevier Ventures in 2014. Agworld participated in Tech23 2011.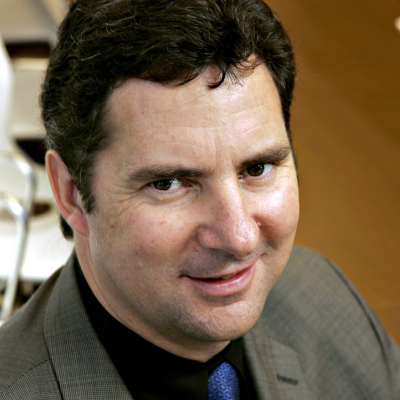 Larry Marshall
CEO, CSIRO
Dr. Larry Marshall has lead CSIRO since 2015. Previously he was Managing Director of Southern Cross Ventures. He is a passionate supporter of Australian innovation and Australian entrepreneurs. He has a longstanding partnership with SoftBank China, China's most successful VC firm, and co-manages the Renewable Energy Fund, founded in 2012, with them.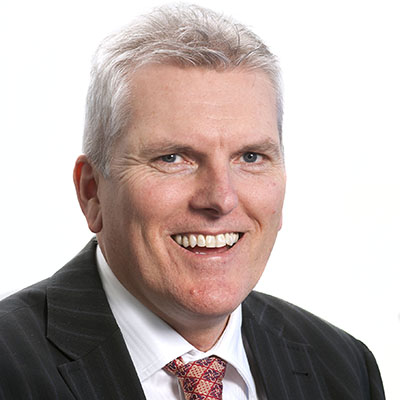 A UQ alumnus, Dean Moss has over 25 years' experience in science, academia, business, management and commercialisation in Australia, USA and the UK.
He has been managing director or senior business development executive of several health and biotech companies worldwide, including Agen Biomedical, Launch Diagnostics, AMRAD ICT, AMRAD Biotech, and United Drug. He established his own start-up business in the UK, York Medical Technologies. Prior to moving into the commercial world, Dean was principal R&D scientist at Agen Biomedical. He also worked as an NH&MRC research scientist at the Princess Alexandra Hospital, the Royal Brisbane Hospital and the Queensland Institute of Medical Research. He is a recipient of the Campion-Ma-Playoust Memorial Award for Medical Research. Dean is a board member of several Australian companies and a member of the investment committee of the pre-seed venture funds Uniseed, the Medical Research Commercialisation Fund and the New Zealand Government's KiwiNet. He has contributed to raising over $100m in venture capital investment.
Michael Panaccio
Investment Principal, Starfish Ventures

Michael Panaccio is one of the founders of Starfish Ventures and has played a crucial role in the establishment of the company. Michael was formerly Investment Manager with JAFCO Investment (Asia Pacific) and was the first Investment Professional to join JAFCO's Australian operations after the office was established. Together with John Dyson, Michael established JAFCO as a leading venture capital manager in Australia.
Prior to joining JAFCO, Michael was Head of the Department of Molecular Biology at the Victorian Institute of Animal Sciences where he used his mix of commercial and scientific skills to build a large scientific department (over 20 staff) and raised over $5M from multinational drug companies. Michael is the inventor on numerous patent applications, has authored or co-authored over thirty scientific publications and contributed to five books. Michael maintains active contact with members of the scientific community in Australia in a number of diverse fields.
Michael holds a Bachelor of Science (Hons) and PhD (Medicine) from The University of Melbourne and a MBA from RMIT University. Michael is a Fellow of the Australian Institute of Company Directors and a former Chairman of the Australian Biotechnology Advisory Council.
Michael has been a Director of numerous technology businesses in Australia and the USA including SIRTeX Medical, Technico, EOS and Colloidal Dynamics Group. He is currently a director of dorsaVi, ImpediMed, MuriGen, Armaron Bio, Ofidium and Protagonist.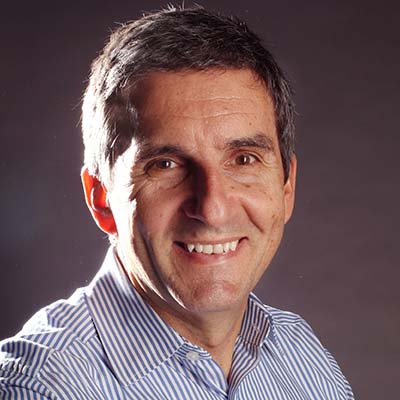 Daniel Petre
Partner AirTree Ventures, Philanthropist

Daniel Petre has been a leading player in Australia's technology industry for more than 25 years, and has held leadership positions in technology-based businesses in Australia and the US. Daniel is currently a Partner at AirTree Ventures, a new $60m growth stage fund launched in July of 2014. Daniel's previous experiences includes seven years as Chairman of netus (technology investment firm), six years as Chairman of eCorp (a subsidiary of PBL), five years on the PBL Board and nine years with Microsoft Corporation, where he served as Vice President of the Workgroup Division, Director of Advanced Technology and Director of the Asia Pacific Region.
AirTree Ventures, netus and eCorp were founded on the basis of understanding global online business models and then either bringing them to Australia, investing in innovative local businesses or building them from the ground up in Australia.
Companies founded or invested in Australia by netus and eCorp include ninemsn, eBay Australia, ReachLocal, Ticketek, Allure Media, Downstream Marketing, Travel.com and ePredix. Netus returned 4 times cash on cash for invested funds as did eCorp.
Daniel holds an Hon.DBus (UNSW), MBA (USYD) and BSc (UNSW) and he is currently an Adjunct Professor in the Business School at UNSW and the University of Sydney. Daniel is also the author of 3 books on Fatherhood and balancing work and life.
He is also on the board of the Sydney Theatre Company and the board of the Garvan Institute of Medical Research.
In 2005 Daniel was awarded an AO for his work in philanthropy and business.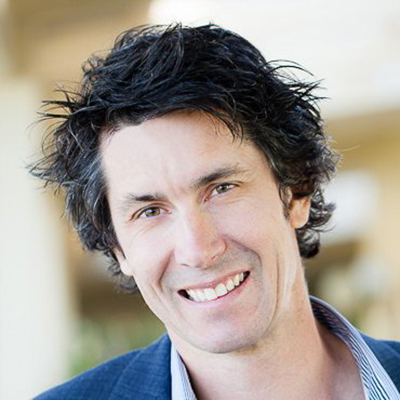 Creel Price
Serial Entrepreneur, Author & Co-founder, Investible

Creel Price is a serial entrepreneur. By the time he left school he had launched eight businesses, as well as a further two at university, and at age 25 he co-founded Blueprint Management Group with just $5,000 in capital and sold it a decade later for over $100 million. Creel built a unique company culture of over 1,000 employees though a revolutionary leadership style that included taking his employees to climb Mt Kilimanjaro and ride bikes from Bangkok to Saigon. Blueprint was awarded Best Small or Medium Business in Australia (My Business Magazine), was the third and sixth fastest growing business in Australia (BRWFast100), and was named a top 50 Asian Technology Company (Deloitte Tech 500). Creel has also been awarded the Young Direct Marketer of the Year and Virgin Unite Global Entrepreneur of the Quarter for his contributions to the Branson Centre of Entrepreneurship.
Creel Price now spends his time teaching, speaking and writing about business.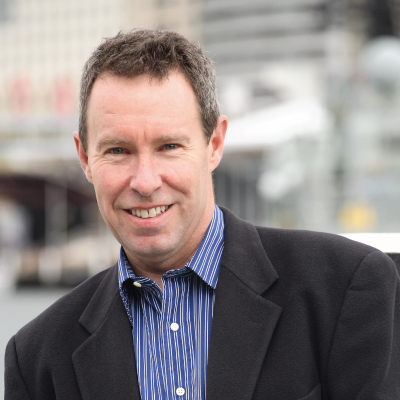 Roger Price is the CEO and Chairman of Windlab Limited and a General Partner at Innovation Capital. Windlab's investors include Innovation Capital and Lend Lease Ventures.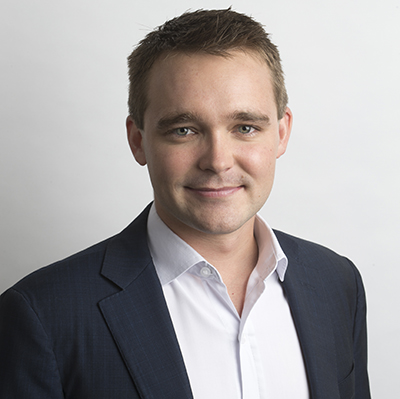 Wyatt Roy
Assistant Minister for Innovation
The Hon Wyatt Roy made history on August 21, 2010 when at age 20 he was elected the federal member for Longman, in Queensland, and the youngest-ever member of parliament (state or commonwealth) in Australia.
He was re-elected at the September 7, 2013 poll, taking his place in the Coalition government of the 44th Australian Parliament.
On September 21, 2015, Mr Roy became the youngest member of an Australian federal government executive when he was appointed Assistant Minister for Innovation.
Mr Roy believes that for Australia's quarter-century of uninterrupted economic growth to continue, an "innovation ecosystem" must be fostered where new businesses with never-tried ideas are encouraged to take risks, grow and employ.
He says this paradigm cultural shift will take co-ordination across government, the education, science, research and private sectors and the media.
From October 25, 2010 to August 5, 2013, Mr Roy was a member of the House of Representatives Standing Committee on Climate Change, Environment and the Arts.
In November 2013, he was appointed chair of the Joint Standing Committee on Treaties. This key parliamentary body scrutinises proposed or established agreements underpinning Australia's obligations to other nations in international law.
As chair, Mr Roy oversaw the parliament's review of free trade agreements with Korea, Japan and China.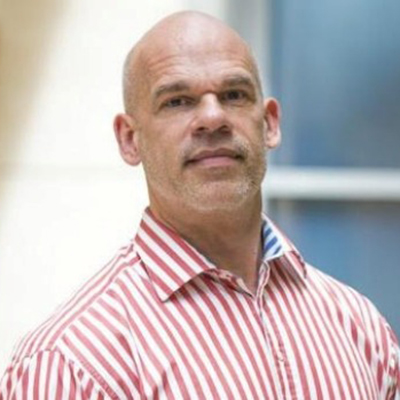 Paul Shetler
CEO, Digital Transformation Office
Paul Shetler is a technologist and entrepreneur with over two decades' experience working on large scale IT and organisational change projects – spanning the public and private sectors. He has co-founded two start-ups, worked in two others and also been in leadership roles at large suppliers like Oracle, Microsoft, and the global payments network, SWIFT.
More recently he has been transforming the way government delivers public services – and loving every minute of it. While working at the UK's Government Digital Service, he helped develop a suite of practical lessons from its work to transform 25 exemplar services. Before that, he was Chief Digital Officer at the UK Ministry of Justice (where he helped deliver four of those 25 exemplar services).
He was appointed the CEO of the Digital Transformation Office in July 2015.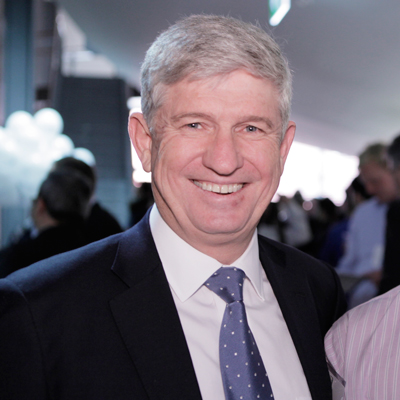 David Spence
Chairman, Vocus Communications
David Spence is well known in the internet and communications industry both in Australia and New Zealand. He has been involved in over 20 internet businesses, since 1995 as Chairman, CEO, Director, Shareholder or Advisor.
Until February 2010, David held the role of CEO at Unwired Limited. Since joining Unwired in January of 2004, he grew the company from a handful of employees to one of the world's largest portable wireless broadband carriers, servicing in excess of 70,000 customers in the greater Sydney and Melbourne areas.
In late 2008 the company was sold to Seven Network Limited. From 1995 until 2000, David held various positions with OzEmail, including Managing Director and CEO. He grew the business to become Australia's second largest ISP.
David's current hats include: Non Executive Director at SAI Global Limited, Director and Chairman at PayPal Australia, Founder/Director at Turratech Pty Ltd (Turramurra Technologies), Director at Hills Limited and Chairman of VOCUS Communications. David is a past Chairman of the Board of the Internet Industry Association.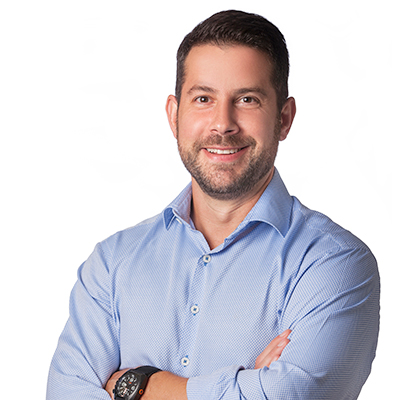 Andrew Stead
Director, New Ventures and Licensing, Data61
Andrew Stead is a highly experienced commercialisation professional who has worked extensively with startup founders and investors. He is the Director New Ventures at NICTA, the co-founder and director of investment group Sydney Angels and serves on several company boards. His primary responsibility at NICTA is the creation and growth of spinouts and managing the existing equity portfolio.
Prior to his current role, he was the Director Business Development at technology incubator ATP Innovations. There he worked alongside 125 companies, that raised $140m and seven were sold. He was the co-founder of seed accelerator Ignition Labs, lectured in entrepreneurship at the University of Sydney and sold a search technology to Google whilst working at UNSW.
With a background in the ICT industry, Andrew has previously held roles at UXC, Telstra and started his career as an army officer. Andrew holds a BSc (Hons) (USYD), an MBA (MGSM), is a graduate of RMA Sandhurst and a Churchill Fellow.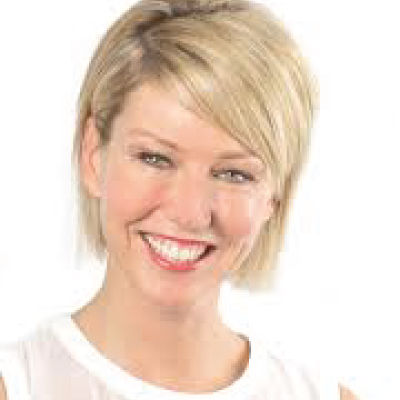 Elaine Stead
Investment Director, Blue Sky Venture Capital
Elaine Stead is the Investment Director at Blue Sky Venture Capital and is responsible for the management of the Blue Sky venture capital fund and portfolio for Blue Sky. Established in 2012, the venture capital division has expanded to bear its second fund, VC2014, and over $40 million in assets under management across a broad range of industry sectors.
Elaine has worked for a number of years as a venture capitalist and management consultant to the venture and industry across Australia and the United States. As an Investment Manager at CM Capital Investments, a venture capital fund with $250 million under management and a dual focus on healthcare and digital technology, Elaine focused on investment origination, portfolio management as well as portfolio company performance. Elaine has also worked in strategic management consulting, with both NASDAQ and ASX listed and private companies based in Australia and the US.
Originally trained as a stem cell biologist, Elaine has since spent the last decade within the innovation and investment spectrum, initially in technology commercialisation assisting public institutions and founders translate and commercialise their technology across a broad range of industry sectors including agriculture, healthcare and IT.
Elaine has a strong academic foundation holding a PhD in biochemistry from the University of Adelaide. She is actively involved in Australia's professional venture capital community, as a member of AVCAL's venture capital stakeholder committee and as a member of the investment committee of ANUConnect Venture Capital, the Australian National University's venture capital fund.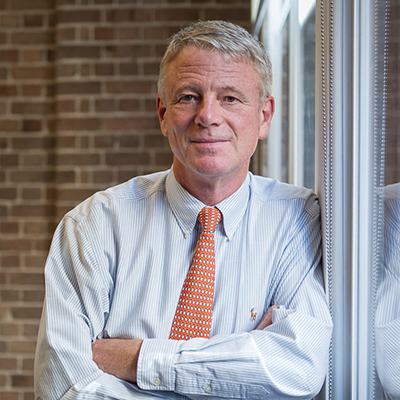 Jost Stollmann
Executive Director and CEO, Tyro Payments
Jost Stollmann founded and grew the German system and network integrator, CompuNet Computer AG into a US$1B company. In 1996 he sold it to GE Capital US and led the integration and expansion of GE Capital IT Solutions across Europe. In 1998, as Federal Shadow Minister of Economy and Technology, Jost ran his successful election campaign making a significant contribution to the landslide victory of Gerhard Schröder to the Chancellorship of Germany. Then Jost commissioned an award winning 40m high performance racer-cruiser and sailed around the globe before settling in Sydney in 2004.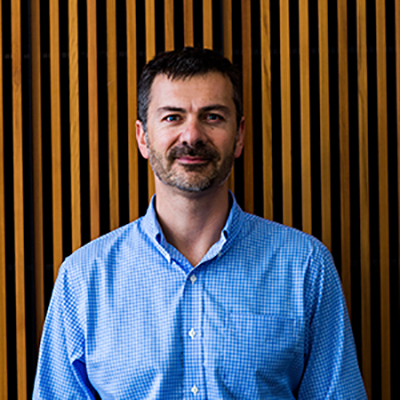 Adrian Turner
CEO, Data61
Adrian Turner is the CEO of Data61, a CSIRO entity that is the largest data innovation group in Australia. He is a highly successful and influential Australian technology entrepreneur who has spent 18 years in Silicon Valley. Most recently he was Managing Director and Co-Founder of Borondi Group, a holding company focused on the intersection of pervasive computing, platform economics and traditionally conservative industries.
Prior to this, Adrian was co-founder and CEO of smart phone and Internet of Things security company Mocana Corporation, had profit and loss responsibility for Philips Electronics connected devices infrastructure, and was Chairman of the Board for Australia's expat network, Advance.org. He is a member of Accenture's Technology Vision External Advisory Board, World Economic Forum IoT working group and is also a member of the UTS Sydney: Business School Advisory Board.
He is regarded as a thought leader on entrepreneurialism, Internet of Things and the impact of network connectivity on business economics. He authored the eBook BlueSky Mining – Building Australia's Next Billion Dollar Industries. Adrian is a UTS graduate and has completed the Executive Program for Managing Growth Companies at Stanford University.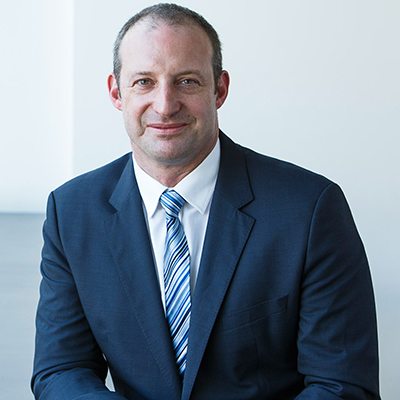 Nick Wailes
Associate Dean (Digital and Innovation), UNSW Business School
Professor Nick Wailes is Associate Dean Digital and Innovation and co-director of the Centre for Innovation and Entrepreneurship at UNSW Business School. Nick is responsible for the digital transformation for the Business School and works closely with a number of ed-tech startups to identify ways to enhance the student learning experience. His current research focusses on the impact of digital on knowledge based organisations and industries.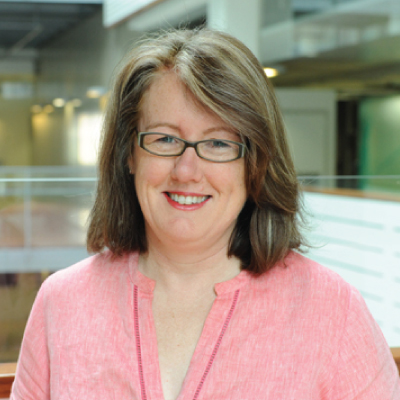 Mary-Anne Williams
Founder & Director of The Magic Lab, University of Technology, Sydney
Mary-Anne Williams is Director of the Innovation and Enterprise Research Laboratory (The Magic Lab) at UTS. Mary-Anne has a Masters of Laws and a PhD in Knowledge Representation and Reasoning with transdisciplinary strengths in AI, disruptive innovation, design thinking, data analytics, IP law and privacy law. Mary-Anne is a Faculty Fellow at Stanford University and a Guest Professor at the University of Science and Technology China where she gives intensive courses on disruptive innovation. Mary-Anne chaired the Australian Research Council's Excellence in Research for Australia Committee that undertook a national evaluation of Mathematics, Information and Computing Sciences in 2012.
Mary-Anne has a passion for design led innovation. She works with her research team in the Magic Lab to bring science fiction to reality; the research goal is to design autonomous technologies that can learn to delight and adapt in novel situations as they collaborate with people to achieve shared goals.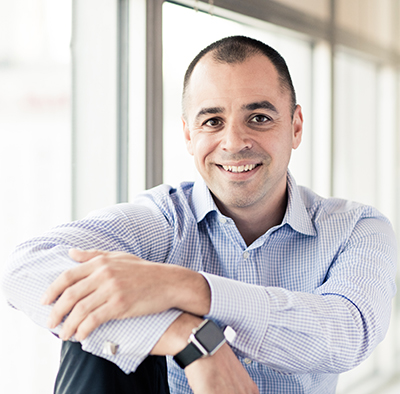 Steven Willson
IT Director, AMP
Steven Willson has over 18 years' experience working in information technology. In this role Steven is responsible for overseeing the development of IT@AMP's strategy and information technology architecture. Reporting directly to the AMP CIO – Steve works closely key stakeholders to help ensure IT@AMP's strategy aligns with the business needs. Steve and his team connect AMP's mission, strategy and processes to IT strategy, and ensure that the current and future needs of AMP are met in an efficient, agile and adaptable manner.