Connect with the leading players in Australia's innovation ecosystem on Innovation Island, in the foyer of Tech23.
Are you playing a part in growing Australia's start-up ecosystem and want a place on Innovation Island? Please contact us: info@tech23.com.au.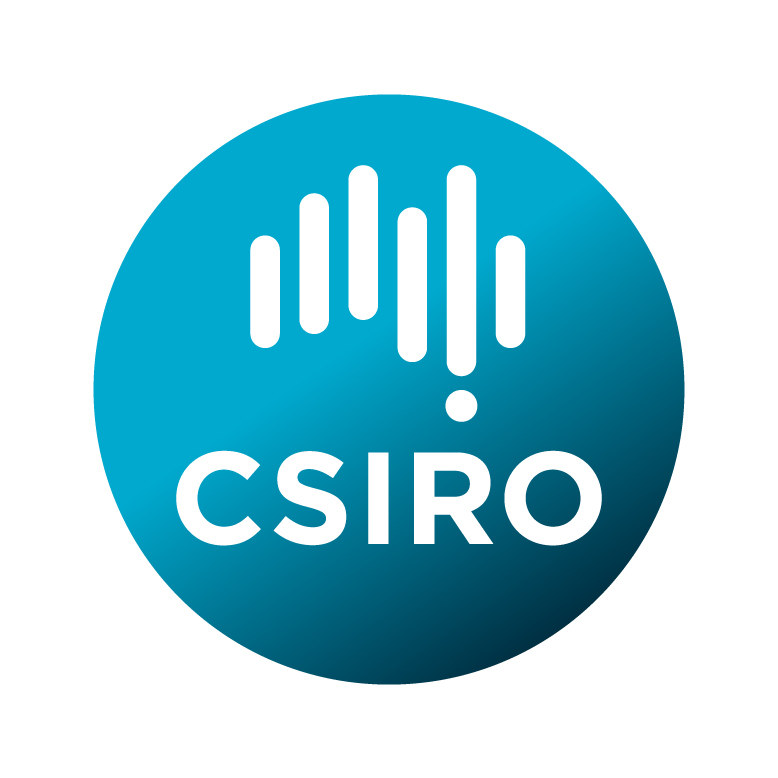 CSIRO – Innovate. Improve. Grow.
As Australia's Innovation Catalyst, CSIRO is at the forefront of tech innovation and is inviting others to come on the journey. Whether you're looking for an accelerator program to test or launch your product, if you're ready for funding, in search of a partner, or need a kick-start, CSIRO is your start-up specialist.
Visit us on Innovation Island to meet the CSIRO team from:
ON – accelerating amazing sci-tech innovations
Main Sequence Ventures – backing deep-tech founders inventing tomorrow
Data61 – creating Australia's data-driven future
SME Connect – funding to kick-start research-business partnerships
Together we can do great things. Innovate. Improve. Grow.
Remember to collect your free coffee from us!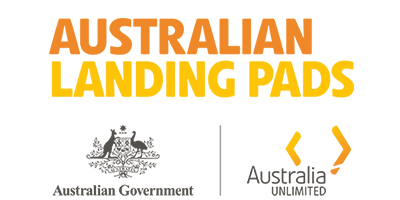 AUSTRADE – LANDING PADS
The Australian Landing Pads program provides market-ready startups and scaleups, with potential for rapid growth the opportunity to land and expand in major global innovation hubs around the world. Five Landing Pads have been established in San Francisco, Tel Aviv, Shanghai, Berlin and Singapore. Landing Pads provide market-ready startups and scaleups with:
a 90-day residency in a co-working space
introductions to investors, mentor networks and strategic partnerships
access to a curated community that supports Australian entrepreneurs
business advice to help grow your business

ENERGYLAB
EnergyLab was founded to support new business and technological initiatives that move Australia and the world toward 100% clean energy solutions. Clean-tech start-ups have access to the co-working space and various resources they need to thrive in the start-up ecosystem and can apply for the early stage or fast track acceleration programs and funding.
EnergyLab is made possible by the generous support of our Principal Sponsor, Origin Energy. We are part of the New Energy Nexus, a global alliance of clean energy accelerators, and supported by Climate-KIC Australia, based on the EU's leading cleantech innovation platform. UTS host us in their Chippendale campus in Sydney, a short walk from central station. The establishment of EnergyLab was assisted by a grant from Jobs for NSW.

INCUBATE
INCUBATE is an award-winning startup accelerator program founded by the University of Sydney Union. Since 2012 we've graduated over 70 student-founded technology startups from our 14-week program, helping ventures from prototype to first customer and seed investment. To date our companies have raised over $15 million in seed and currently have a combined valuation of over $40 million. INCUBATE fosters a proactive community of entrepreneurs on campus by providing funding, co-working space and mentoring from Australia's most recognised entrepreneurs to accelerate the growth of high-potential startups. The accelerator is open to entrepreneur community at the University of Sydney and partner universities.

Macquarie University Incubator
The Macquarie University Incubator is a brand-new space for students, researchers, staff, small-medium sized enterprises (SMEs), entrepreneurs and start-ups who are working on research or an idea that can be commercialised. With 18 start-ups already calling the Incubator home, and a busy calendar of events, the Incubator is a vibrant and accessible place for the entrepreneurial community.

UTS: Hatchery
UTS: Hatchery is more than just an educational program, we are creating the entrepreneurs of the future.
Through bootcamps and masterclasses the ten-week Hatchery program provides students with the foundations of entrepreneurial thinking. In addition to the educational program, Hatchery+ is a three-month accelerator for students and recent graduates who have an early stage venture they want to get off the ground.
Both programs are underpinned by a belief in trusting the messiness of the entrepreneurial journey. We know that every entrepreneurial venture will have its own needs and that mistakes are just as important as breakthroughs. Above all, we are passionate about equipping students with the skills and know-how to create their own futures.