---
Speaker » Matt Powell - Co-Founder & CTO

Cloud connecting the Ag Industry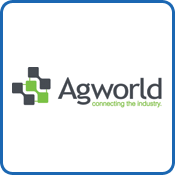 Agworld supports agricultural farm management, crop planning and industry information sharing by providing an "in-the-cloud" based, real-time data management system for all participants in the Agricultural value chain. Agworld utilises innovative data capture technologies (iPad and digital pens) to ease in-field recording and provides a secure, permission based platform for data sharing between growers, agronomists, farm consultants and suppliers. The system is provided on a Software as a Service basis, with an annual subscription fee for modular offerings including data capture, farm planning, communications and reporting. There are no other cloud-based farm management applications on the market with the functionality of Agworld.
---
Speakers » Alan Downie - Co-Founder | Matt Milosavljevic - Co-Founder

World's simplest, fastest bug reporting tool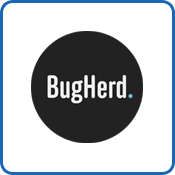 Businesses of all kinds now rely on web platforms, and web platforms have issues ("we were meant to update that photo on the website") and bugs ("sales team say the New Proposal button isn't working in CRM").
But bug reporting tools are designed for software developers, and people who aren't software developers hate to use them.
Bugherd helps technical and non-technical teams communicate, track and manage issues and bugs simply and efficiently. So simple and efficient, it's quicker than a phone call, an email or a post-it note.
---
Speaker » Rob Manson - Managing Director

buildAR.com - link your content to the real world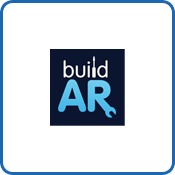 If you own or create content then you need to constantly find new and interesting ways to deliver it to your target audience. Augmented Reality (AR) blends your digital content with the real world and creates an experience that really captures their imagination. But very few developers know how to create AR apps and it can be very expensive and time consuming too.
buildAR is the quickest and easiest way to publish your content to the millions of AR enabled mobile devices that are already in use all over the world. All in real-time and all with zero development.
buildAR is the world's first AR Content Management System and it literally lets you change the way people find, experience and engage with your content and the world around them. What will you build?
---
Speaker » Dave Aicken - Founder & Managing Director

Revolutionising real-life customer engagement in real-time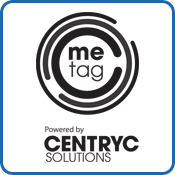 Centryc Solutions intelligently connects places, people and media. We link disparate technologies to form a cohesive marketing and Operations Management platform that enables venue operators (theme parks, music festivals, hotels, events), retailers, brands and marketers to engage with their customers in real time by responding to who they are, who they are with, where they are, what they've done so far and what they are doing right now.
Centryc's core product is called MeTag, a credential that utilises any combination of NFC/RFID/barcode or other unique identifier to interact with new or exiting systems to allow opted in customers to say "It's me. I'm here. I matter." We link virtually every form of technology including, but not limited to online, offline, mobile, social, POS (cash registers), ticketing, access control and sophisticated data mining tools.
Centryc's goal is to make MeTag the global standard share marketing credential.
---
Speaker » Chandika Jayasundara - CEO

Visual Collaboration & Data Analytics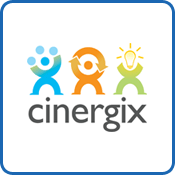 Cinergix helps people tell stories with visuals. We provide a dead simple diagramming software that runs on the web and on the desktop with inbuilt team collaboration capabilities. We also integrate with live data sources from platforms like Salesforce.com and Netsuite to help users tell even more effective stories with data visualizations. With our blended approach of free-form diagramming, data visualization and online collaboration we provide the next-gen tool for users to collaborate, analyze and understand around business data easier than ever before. Cinergix was founded in 2008, is headquartered in Melbourne and operates an R&D centre in Sri Lanka.
Effective Measure International
---
Speaker » Scott Julian - CEO

Innovative Digital Audience Measurement and Research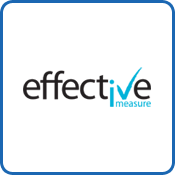 Effective Measure is an innovative Digital Audience Measurement and Research company with extensive global reach. As a pioneer of a groundbreaking Market Intelligence solution, Effective Measure leads the industry with a realistic representation of the digital marketplace through its Digital Helix™ methodology. Effective Measure provides best practice products and services to clients across the globe including South East Asia, Middle East North Africa and South Africa.
---
Speaker » David McKinney - Founder/CEO

Apps that find what you like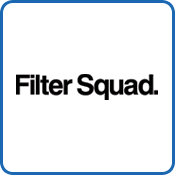 Filter Squad make mobile device applications to help you find what you like. The company's first app 'Discovr Music' became a runaway hit across the world and is a #1 iPad and iPhone app on the Apple iTunes Store. Filter Squad then followed up with Discovr Apps which also went #1 worldwide including across the major territories of US, Australia, Japan, and Canada, and 14 other countries across the globe. The company has been featured extensively by Apple in the US, UK, and AU, and has appeared in the Wall Street Journal, Fox News US, and major tech sites such as Techcrunch, Mashable, and Wired Magazine. Filter Squad are now building their flagship product - a custom magazine for iPad devices.
---
Speaker » Bronwen Clune - Co-Founder

Ask locals questions, get local deals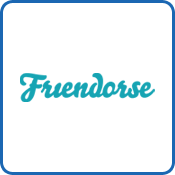 Friendorse is a local Q and A site where people can get answers to complex natural word questions. All questions are sent to people in the area, who have rich local knowledge and can recommend local businesses or services. All businesses that are recommended by real people have a business page that shows all the recommendations that have been made about them. They can upgrade this page to offer discounts to locals, bringing in local customers who are looking for services like theirs.
---
Speakers » Andrew Campbell - Co-Founder | Ned Moorfield - Co-Founder

Smartphone app connecting taxis with passengers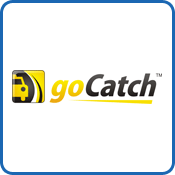 goCatch is a smartphone application that connects taxi drivers directly with passengers in real-time.
Passengers and drivers have the same application on their smart-phones and when a passenger wants a taxi, they tap the goCatch button and this broadcasts their location out to drivers via the phone's GPS. goCatch means no more waiting around in the rain, you can now stay inside and watch on your iPhone as your taxi approaches and catch taxis that are nearby but out of sight.
Drivers can see the location & destination details of passengers and are able to secure more jobs and more fares faster.
---
Speaker » Tony Surtees - CEO

Cloud-based mass localisation publishing solution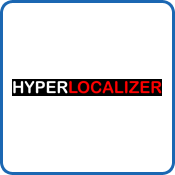 HYPERLOCALIZER is cloud based Content Management and Publishing System that helps eCommerce, Media, Directory and other content publishers create networks of hyperlocalised offers and content for mobile and fixed platforms. With 4000+ pre-built content apps, sites are faster and cheaper to build and run - all using one system, and up to 90% cheaper. HYPERLOCALIZER sites feature video, integrated social media, e-commerce capabilities and moderated UGC.
---
Speaker » Scott Frew - CEO

Cloud Delivered Global Channel Ecosystem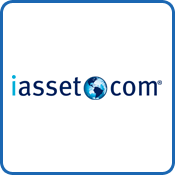 Every year, companies leave millions of dollars in unrealized revenue and savings on the table. Manual processes, inaccurate data and poor communication with transaction partners and customers all contribute to the challenges many companies face. The iAsset channel ecosystem enhances your ability to collaborate with transaction partners and customers in the supply chain. iAsset is a cloud application delivered as a Software as a Service (SaaS) on a single, easy-to-use platform. iAsset is the only channel management ecosystem that automates all major aspects of the entire sales, marketing and service process, including data tracking, learning and product lifecycle management.
---
Speaker » Dr Mark Reed - CEO / CTO

Enterprise Wireless Site design for 3G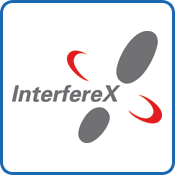 InterfereX is a wireless network planning services Company which has exclusively licensed and developed proprietary software to analyse the performance of small 3G/4G cell deployments in enterprises and residences, saving significant planning and operational costs to mobile operators while improving the enterprise customers performance. The solution models and predicts radio performance, including complex interference interactions, to provide network layout optimisation advice prior to cell deployment. As mobile operators are increasingly adopting femtocells and picocells, planning and monitoring of voice and mobile broadband data coverage is a growing challenge. This technology is targeting a rapidly growing and global market opportunity.
---
Speaker » Nicholas Gruen - Chairman

Crowdsourcing data analysis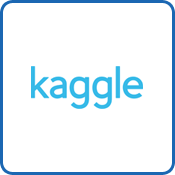 Data collected in the past helps us understand our world and predict the future. Banks and insurance companies and tax offices predict who'll default. NASA wants to better model dark matter. Kaggle takes data modelling to the frontier of the humanly possible by turning data problems into global competitions.
With over 12,000 analysts straining to win and nearly as many techniques to choose from, Kaggle comps invariably far outstrip previous best efforts. Heritage Health Network is funding a Kaggle comp offering $3 million to predict future hospital admissions to better target preventative care. It's only the beginning.
---
Speaker » Pem Dechen - General Manager & Co-Founder

Helping educators meet the challenge of performance reporting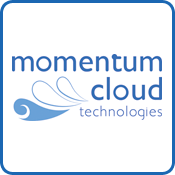 ESR Momentum uses technology to reduce, standardise and automate workflow in educational settings. We enable schools to meet the demands for greater transparency and external accountability. At its core, the system is designed to meet the challenges of performance reporting. ESR Momentum's modular solution offers a high level of adaptability to meet the pressing needs of the various segments within the education market, whilst maintaining its robustness as an enterprise solution.
---
Speaker » Dr Ashod Donikian

Locating personnel in hazardous environments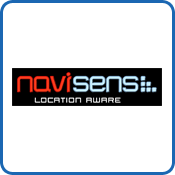 Navisens improves productivity and safety in hazardous environments and industries such as mining, logistics, first-responders, and defence, using a self-contained body-worn device which locates personnel where GPS cannot. Continuous recording of the location and torso orientation allows monitoring to determine the activity and status of personnel and detect if they are injured, fallen, immobile, or motionless. Our patent-pending technology is designed to work within multi-level buildings, underground, and outdoors within urban surroundings and dense terrain/foliage, with minimal or no supporting infrastructure. It can also be integrated with other location systems (e.g. GPS, RFID) to improve their accuracy, resolution, and capabilities.
Orion Virtualisation Solutions Pty Ltd
---
Speaker » Sheng Yeo - Director

High Performance + Reliable Australian Cloud Computing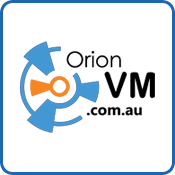 OrionVM is an Australian based and developed high performance cloud computing provider. We have developed our own custom Infrastructure as a Service platform, that has been third party benchmarked as being the fastest Cloud Computing platform in the globe (for real world applications).
We focus on delivering an Australian based service that allows Australian companies to leverage the power and benefits of Cloud Computing, while keeping their infrastructure local.
Our custom designed platform offers clients a high performance solution to their IAAS needs. We have many high profile sites hosted on us, due to our scalability and performance.
---
Speaker » Jonathan Barouch - CEO

Word of mouth in an app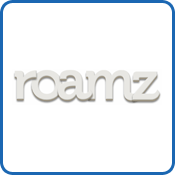 Roamz is a location-based application that helps you find out what is happening at places around you. With so much noise on the social web Roamz guides you to the serendipitous moments that the locals find out about. Roamz is like having your best friend in your pocket showing you places and activities that you are actually interested in. The more you use Roamz the smarter it gets, so no matter where you are you'll always be a local.
---
Speaker » Alison Hardacre - Managing Director

E-health and tele-health technology that improves treatment effectiveness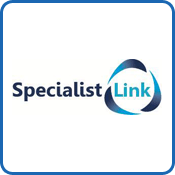 Two-thirds of people don't get the health treatment they need when they need it. Access in rural areas is staggeringly less resulting in a one-year less life expectancy. At the same time, only 10% of specialists and allied health practitioners are computerised, literally using paper, shoeboxes and manila folders to run their practice and protect sensitive health data. Yet, with the e-health revolution all practitioners must computerise in the next 5 years.
Specialist Link is Australia's only e-health software already connecting patients, practitioners and health funders in the critical specialist and allied health professions. With integrated patient e-health portals, clinical management and tele-health technologies, and internationally patented patient-practitioner effectiveness matching, Specialist Link's globally unique model revolutionises health management enabling faster, more effective treatment, and reducing treatment costs internationally.
---
Speaker » Catherine Prosser - CEO

Organising & trading props for showbiz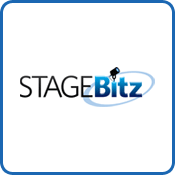 25 million props are created for stage and screen every year around the world. There is no standard system to support this and most props are used only once. StageBitz is the first system to provide companies with total control over props management for their projects. The project team can collaborate online to manage the full lifecycle of their props, including sourcing, maintenance, and reusing them for the next project. Plus they can then use StageBitz to trade their props online for extra revenue. With StageBitz they save money during the project, then make money afterwards; the perfect props solution.
The Early Warning Network (EWN)
---
Speaker » Kerry Plowright - Managing Director

Multi channel location based media system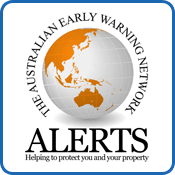 EWN operates Australia's only location based severe weather and incident early warning service. Globally unique, the system has proven to be a substantial benefit to the community. To achieve this, EWN exploited and developed new technologies along with new systems and processes. The technology developed is called a Geographic Notification and Information System (GNIS). The system can simultaneously broadcast one or one million alerts and notifications to individuals, groups or persons in selected areas over multiple communication mediums. The system can accurately send notifications to just those that need it within ten metres of their physical or registered location.
---
Speaker » Guy Sewell - CEO

Improving the way we browse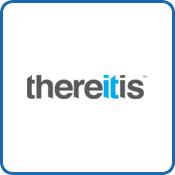 Thereitis.com Pty Ltd is an Australian company spun out of Flinders University with unique and patented technology. This data visualisation technology is a revolutionary user interface that improves the way in which consumers interact with digital data. The applications have truly global scale with multiple revenue streams and paths to market. Recent technological developments at the browser level and consumer market trends have aligned perfectly for Thereitis.com and will allow for rapid launch of multiple product lines on unified platforms. Thereitis.com's operational management team have over 30 years of relevant market experience and is complimented by a highly experienced Board.
---
Speaker » Dan Nolan - Lead Software Engineer

Simple, reliable VoIP solutions for Australian SMB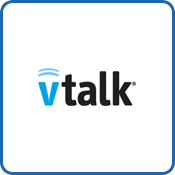 vtalk is a software, design and engineering company currently focusing on building a telephony platform that combines cloud services with embedded local devices. We've built the easiest to use telephony platform to configure and use, in the world. We deliver this platform through our vtalk unit, a small blue box that connects to our customer's existing telecommunications and network infrastructure. We leverage their local communications against our robust, secure and distributed cloud communications infrastructure to allow small - medium businesses to substantially cut their costs and communicate with their people, wherever they are in the world.
---
Speaker » Bart Jellema - Co-Founder

Email done right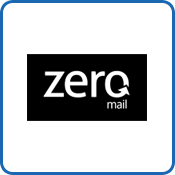 ZeroMail is a best practice email client integrating a virtual assistant, task management and social media. It's designed to reduce stress and to boost productivity.
ZeroMail's virtual assistants are real people that do a lot of work behind the scenes, such as building personalized filters, checking your spam folder for real email, unsubscribing you from newsletters, etc. In addition, ZeroMail offers a better email client that brings your email accounts and social media together, let's you turn emails into tasks and features dedicated views for notifications, newsletters, mailing lists and so on.