---
Developer of Social, Location Based Games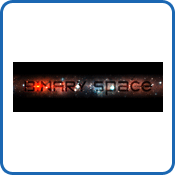 Binary Space is a developer of social, location based games that are integrated with Facebook and Google Maps. Gamers can play in their web browser with real friends in real locations such as their home, work or school. Our first title is the zombie survival game Class 3 Outbreak, which has been played 2 million times. We are producing these titles for hardcore gamers on Facebook where there is currently a large unmet demand. The company was founded in 2009 by two game industry and software veterans, Jay Weston and Saxon Druce who worked together at Adelaide game developer, Ratbag.
---
Booking platform for tours and activities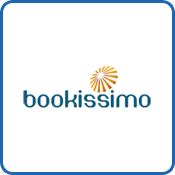 Bookissimo® facilitates online and real time bookings for the Leisure & Tourism industry, focusing on online distribution of tour and activity products.
Our software as a service allows operators (suppliers) to upload their products on a platform that's made available to them for free and integrates seamlessly to their website.
Through Bookissimo®, they can accept customers online bookings (front-­?end) directly on their website and manage them better (back-­?end), as well as access distribution.
---
BrixHQ makes agile project management easy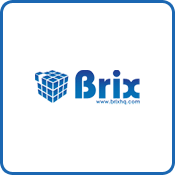 We're a bootstrapped micro ISV committed to delivering agile project management solutions to business to make them more efficient and effective! BrixHQ is the result of this. We believe in openness and transparency and will share our successes and failures as we grow our business. BrixHQ was founded in 2010 by Pete and Scott and we've been working flat out since then to develop and deliver the best quality online agile project management software that we can and will continue to do this into the future.
---
Location based travel social networking app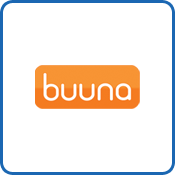 Buuna is an internet and mobile social networking startup that connects travellers travelling alone or in small groups to each other through location based deals. It uses location based technology on mobile phones to show travellers the latest travel trends on popular tourist attractions, places to eat and night spots, and then encourages them to visit these places with other interested travellers by offering them competitive group based deals. Buuna is launching on the iPhone and Android platforms in 4Q 2011.
---
Social Network Management tools for everyone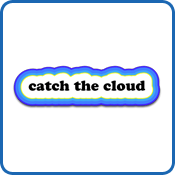 Catch The Cloud enables companies to close the gap between customers and their customer care, marketing and sales teams that has been created by social networking websites. With the ability to do in-depth searches, automate responses and fully integrate with existing CRMs, companies can track sentiment and keep track of what's being said about them online so they can truly stay in control of their online reputation and manage their opportunities from a single console.
---
Advanced distributed video analysis and data-mining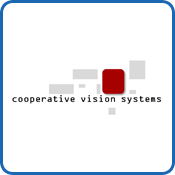 Cooperative Vision Systems (CoViS) is a new computer-vision startup with a focus on multi-sensor decision-making and large distributed sensor networks. Multi-disciplinary skills and experience are combined to develop products that capitalise on technological trends in IP video camera systems, ubiquitous communication networks, and the latest breakthrough theory in image processing and machine learning. The SilentSentry is our first product developed on a flexible web-enabled infrastructure, which combines fixed wide-angle cameras with automated Pan-Tilt-Zoom cameras for simultaneous assessment of scene context and focused activity.
www.cooperativevisionsystems.com.au
---
Mobile property inspection platform that saves time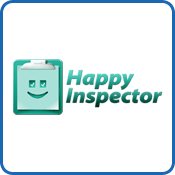 Happy Inspector is a mobile inspection platform that allows users to perform inspections with a mobile device. The data can be synced to a cloud server enabling the user to retrieve the inspection information easily and quickly. Happy Inspector currently improves the way the property management industry performs their inspections by up to 64%. We've formed synergistic partnerships with other businesses and organisations to help us get the product to market quickly. Our goal is simple; passionately build products that help make other people's lives easier through mobile technology.
---
Enterprise social media engagement platform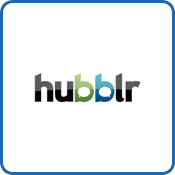 Hubblr is an enterprise social media engagement platform that lets large organisations manage their social media interactions and engage with consumers to build brand awareness, customer loyalty and drive sales. Hosted on the cloud with limitless storage, it allows brands to scale up their social engagement activities. With the ability to monitor and engage in conversations occurring in the social space. Hubblr allows for organisations to coordinate their messages to their numerous social accounts and channels. Features such as workflow and profanity filters allows organisations to control their brand voice whilst customisable hubs allow for quick overviews of social activity and engagement along customer verticals, geographic regions, or functional departments. Full integration with emerging market social networks and language translation empowers organisations to reach a global market from a single platform making Hubblr the solution with the greatest reach.
---
Optimising worldwide construction materials using software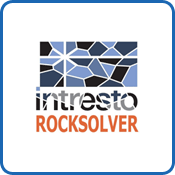 We are developing the Rocksolver software application for the construction industry. Rocksolver solves the jigsaw puzzle of building with irregular-shaped pieces of unprocessed rock, whether they be 10 tonne boulders for seawalls or 10 kg rocks for housing, and shows the builder where to put each rock in the structure. Rocksolver will allow builders to access their local, cheap, durable, abundant and sustainable resource of natural building material by removing the impediment to using unprocessed rock. Rocksolver is the first software application of its kind and is currently a working prototype.
---
Touch-typing for touch screen and surfaces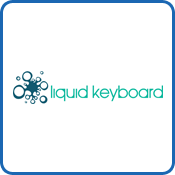 The LiquidKeyboard™ is a virtual keyboard for touch screens and surfaces that adapts to the user's natural finger positions. The keyboard takes a novel approach on touch screen text input by designing a virtual QWERTY keyboard that plays to the strengths of a multi touch systems allowing users to touch-type on touch screens for the very first time. We are currently working on this research project at the University of Technology, Sydney (managed by UniQuest) on our second iPad prototype.
---
Web-scale transaction processing micropayment platform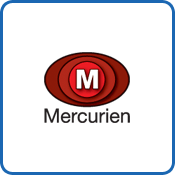 Mercurien is an Australian software-as-a-service company that has developed a world-leading transaction processing platform with applications in car parking and toll roads. The Mercurien Platform provides car park and tolling companies the opportunity to operate on one system across multiple sites in real time, instead of the current site by site standalone systems approach. It's this ability to scale across multiple sites that reshapes the car parking and toll roads business models because of the significant one-off and ongoing cost savings. Mercurien has a capable and experienced management team drawn from many areas of expertise and experience. By leading the user through a structured planning process, we ensure that the toolkit is relevant to any business in the English speaking world.
---
Revolutionary, innovative remote iphone ordering application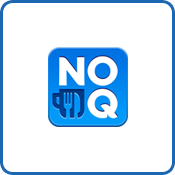 NoQ iPhone Application is a revolutionary app designed to smash queues around Australia. Customers can view a store's menu and pre order and pre pay for their favourite items at the push of a button. Payment is made directly through the customer's iphone and a receipt number is returned.
It couldn't be easier! Spend time doing the things you love, not waiting in queues.
NoQ will bring in more sales for vendors and make them visible even when they're not. The app is easy to use, affordable and gives businesses the edge they are looking for.
---
Proactive Mental Health Management and Monitoring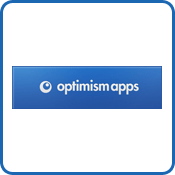 Optimism Apps develops software applications for mental health. Founded in 2008, its applications have now been sold to mental health professionals and individuals in over 50 countries on all continents. Its goal is to help people use technology to be proactive in managing their mental health.
Optimism Apps is now developing a remote monitoring application for clinicians to use with their clients. This will provide scope for a better flow of information between client and health provider, early intervention, and greater certainty about treatment outcomes.
---
Revolutionising word processing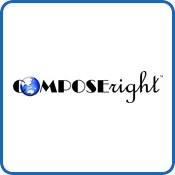 PREPIT Pty Ltd is a software company established to exploit the intellectual property that forms the basis of the COMwriter® word processor. Established in 2011, PREPit Pty Ltd is in the early stages of the innovation cycle.
Prompt Management Pty Ltd trading as WizzyBoard
---
Magic on Screen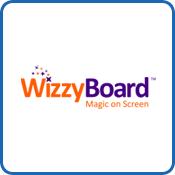 Prompt Management holds a portfolio of early stage concepts and technologies for license and investment. Prompt consists of a team of commercialisation and marketing experts with experience in taking early stage innovation to global markets. Prompt's current venture is WizzyBoard™, a suite of young children's educational toys and games using novel design, electronics, multi-touch computing solutions and gaming platform. WizzyBoard™ is a NSW I&I's Digital Media Grant recipient. WizzyBoard™ is due to launch in September 2011.
---
Crowdsourced detection of software usability issues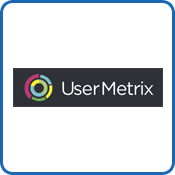 Software vendors need to understand how their applications are used and the problems people face when using their applications. Often, people suffer in silence and software developers have to guess what should be improved next.
Email, telephone and other approaches to gathering information about the exact details of software issues are tedious and expensive.
What if developers could just know what is wrong with software as it is being used?
UserMetrix is an analytics package for developers, product managers and user experience designers who need to understand exactly how their software is being used and where user frustration might arise.
---
Fun, online motivational game for workplaces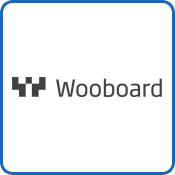 Wooboard is a motivational game that companies and small teams can use to increase productivity and boost morale. Played in small groups, people can #woo each other for work well done or for completing set tasks, encouraging peer recognition. As you accumulate #woos you go up a leaderboard designed to keep you engaged in the game and motivated by your team. Individuals can be awarded prizes for reaching certain levels if a company wishes.
---
Converging remotes, smart energy and coupons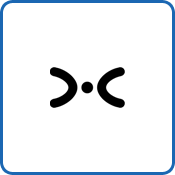 Xped has developed the next generation of remote control and monitoring systems radically changing the way people interact with the world around them.
By simply touching a Smart Remote to a device, an icon for that device appears on the screen revealing all the controls ready to use. The technologies will be commercialised through licensing and selling products and services targeted at consumers in the home that:
» Make it simple to monitor and control devices
» Make it simple to manage home energy usage
» Make it simple to access and purchase promotional offers directly from the Smart Remote