| industry leaders
We are pleased to announce the following confirmed Industry Leaders for Tech23 2010. More to come soon!
Roger Allen | Director and Co-founder, Allen and Buckeridge

---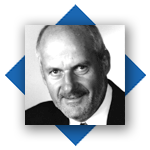 Roger Allen has had three careers…as an IT entrepreneur, Venture Capitalist and philanthropist. His career began from a small Melbourne suburb where he built the Computer Power Group into a substantial global IT business employing over 3000 people with revenues in today's dollars of over $1 billion.

Subsequently he co-founded Allen & Buckeridge Pty Ltd, a Venture Capital company which has provided over $300m of much needed capital to over 50 early stage companies, of which 20 derived directly from University research and development. In addition Roger has personally invested in some 20 early stage technology companies.

He served on two Prime Ministers' Science and Technology Councils and has chaired both Victorian and NSW Government ICT Advisory Boards. He was deputy Chairman of Austrade for 7 years. Roger has been frequently recognised by the Australian and global Industry; he was awarded the 2007 Pearcey Medal for Lifetime Achievement in recognition of his outstanding contribution to the ICT industry. In 2009 he was also awarded the CSIRO Tony Benson award for Individual Achievement in the ICT Industry.

In both an advisory and active capacity he serves as a Director for numerous companies including not-for-profit organisations. Most recently he helped create and serves on the board of the John Button Foundation.

His main focus in philanthropy is applying Venture Capital principles to not-for-profit enterprises with the objective of helping social entrepreneurs create sustainable businesses with a social dividend. He is also one of the financial backers of GetUp! using ICT to empower grass roots political participation.

Recently he established and funded Indigenous Capital Limited to provide early stage Venture Capital and expertise to indigenous business.
---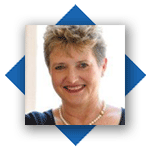 Fiona Balfour is a former Chief Information Officer and Member of the Qantas Executive Committee (2001-06) with responsibilities for Information Technology, Procurement, Property and Human Resources Services for Qantas worldwide. Fiona was subsequently Chief Information Officer of Telstra (2006-07) and then executive advisor to Medibank Private (2007-08) and Link Market Services (2008-09). Fiona is an independent non-executive Director of Salmat, Trustee of the National Breast Cancer Foundation, a member of the Information Technology Faculty Advisory Board of Monash University, a council member of Knox Grammar School and a Fellow of the Australian Institute of Company Directors. She is a member and former Councillor of Chief Executive Women and was the winner of the prestigious information technology industry "National Pearcey Medal" in 2006 for a "Lifetime achievement and contribution to the development and growth of the Information Technology Professions, Research and Industry", reflecting her thirty years work in the industry. She is married to James and has two children.
Bill Bartee | Managing Director, Southern Cross Ventures Partners

---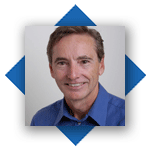 Bill Bartee is a Managing Director of Southern Cross Venture Partners who focuses on software, telecommunications, and internet services companies. He has founded three successful start-ups. Most recently Bill was the CEO of Mantara (www.mantara.com), a company that makes high performance, content based message routing systems for global trading systems. He was also instrumental in helping start up and launch both Dilithium Networks and Sensory Networks, where he was a founding investor and board member of both companies. From 1997 to 2001, Bill helped build and lead the early stage investing for Macquarie Technology Ventures (MTV), a balanced venture fund focused on software, telecommunications, internet and life sciences. At MTV, Bill led investments in several market leaders including Altium (ASX: ALU), LookSmart (NASDAQ: LOOK), Seek (ASX: SEK), Telera (acquired by Alcatel), Thrombogenix, ePredix, and onebox (NASDAQ: OPWV).

Prior to moving to Australia, Bill had 12 years of research, operational, and entrepreneurial experience in the US, beginning his career as a research analyst at CIGNA in one of its private equity groups. He went on to hold the operational role of national sales manager of several companies including Angeles Corporation and Heartland. He was the co-founder and CEO of a successful asset management company in Los Angeles that offered equity, strategic, marketing/sales and business planning assistance to early stage technology companies in addition to managing a portfolio of real estate assets.

He earned a B.S. in Business/Economics and MBA from Old Dominion University, and a JD from the University of Richmond School of Law.
---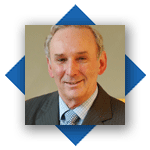 Chris Beare has diverse experience as an entrepreneur, venture capitalist, investment banker, chief executive, and independent director. He has both led and been involved with numerous venture capital funded companies most recently including Wizard Home Loans which was later acquired by General Electric and Radiata. Chris was chairman and CEO of Radiata which he led from two people to a successful sale to Cisco Systems for $595 million in 2000. Chris is involved in a portfolio of other ICT companies including m.Net and Eccosphere.

Chris was joint CEO of Hambros and head of the corporate finance team which achieved top 10 ranking for M&A and ranked third for project finance. Chris advised on the merger of Telecom and OTC to form Telstra and negotiated a number of deals which resulted in the creation of FOXTEL - Australia's leading subscription television provider. Prior to Hambros, Chris worked in the venture capital industry and as general manager of Advent was responsible for $100 million invested in over 40 companies. Prior to the venture industry, Chris held a number of engineering and management positions at Telecom Australia including the Head of Strategy.

Chris holds a BSc, BE (Hons) and PhD (Electrical) from Adelaide University and a MBA from the Harvard Business School.
Dr Michelle Deaker | Managing Partner, OneVentures

---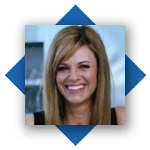 Michelle Deaker established OneVentures in 2006, coming into the venture capital industry as a successful IT Industry business owner and entrepreneur. Her company, E Com Industries, became the leaders in prepaid card and electronic voucher technologies in Australia and was acquired by a UK publicly listed company returning $30m cash and an excellent return to investors. For three years prior to establishing E Com, Michelle was the Managing Director of Sydney-based computer and web design firm, Networks Beyond 2000. Michelle also has over 10 years experience in research and development with leading Australian Universities and CSIRO. Through her interest in high growth companies, Michelle has provided advice for, invested in and raised capital for emerging technology companies. She has extensive experience in the development of early stage companies, a strong background in Australian R&D and expertise in international business expansion. Michelle has four active board and advisory positions with OneVentures investee companies including Datacastle (Seattle) and AdGent 007 (San Francisco). Michelle also has an interest in Sydney based BuzzNumbers. OneVenture's current fund is a $40million IIF Fund backing innovative companies with global relevance in CleanTech, IT&T /New Media and LifeSciences. Michelle started her career working for and with CSIRO and Australian Universities developing a strong pedigree in the clean technology sector. She holds a Bachelor of Science (First Class Honours), and with both a Commonwealth and CSIRO Postgraduate Research Scholarships, was awarded a Masters of Science and a PHD in Applied Science.
John Dyson | Investment Principal, Starfish Ventures

---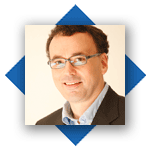 John Dyson is one of the founders of Starfish Ventures (www.starfishvc.com) and has played a crucial role in the establishment of the company. John has established a strong network of relationships with the major venture capital participants and financial intermediaries in Australia, as well as fostering relationships with a network of venture capital participants, especially in the USA and Asia. John has personally overseen and managed nearly 20 investments in a range of technologies and industries. John has built a strong reputation in the venture capital Industry by achieving numerous exits for his portfolio companies including a NASDAQ listing, ASX listings and trade sales to local and overseas companies.

In May 1995, John was appointed General Manager (Australia) of JAFCO Investment (Asia Pacific). In this role John was responsible for establishing the Australian office, recruiting a team of investment professionals and overseeing investments into 24 companies totalling $95M invested and achieving 19 exits. Prior to joining JAFCO, John worked in the investment banking and stockbroking industry for Schroders, Nomura Securities, KPMG and ANZ McCaughan.

John is a passionate alpine skier and is the former Chairman of Mount Buller and Mount Stirling Alpine Resort Management Board, which oversees the management of Victoria's largest alpine resort. John is also a co-trustee of the Dyson Bequest, a $15M Charitable Foundation that provides grants to a range of social welfare, education and environmental causes.

John holds a Bachelor of Science from Monash University, a Graduate Diploma in Finance and Investment from Securities Institute of Australia, Masters of Business Administration from RMIT University and is a Member of the Australian Institute of Company Directors.

John has been an active participant in the Venture Capital Industry. From 1997 to 2002, John was a Director of the Australian Private Equity & Venture Capital Association Ltd, including Deputy Chairman in 1998 and Chairman in 1999; thereafter Victorian Convenor until 2006. John is currently a Director of Aruspex, Distra, iCiX, Qs Semiconductor and Quickcomm.
Scott Farquhar | Co-Founder & CEO, Atlassian

---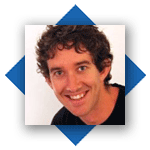 Scott Farquhar is the Co-Founder and CEO of Atlassian, an innovative, award-winning enterprise software company. Atlassian produces tools that help technical and business teams collaborate, plan projects and build software. Based in Australia, Atlassian currently has over 17,000 enterprise customers around the globe and has been named one of the "Fastest Growing Companies" by both Deloitte and BRW Magazine.

Scott was awarded the 'Australian IT Professional of the Year' in 2004. In 2006 Scott was the youngest person to ever be awarded 'Australian Entrepreneur of the Year' by Ernst & Young.

Scott loves encouraging budding entrepreneurs as well as speaking to many university groups.
Westley Field | Director of Online Learning, Manager of IT, Managing Director of Skoolaborate, MLC School, Sydney

---
Westley Field is the Director of the 'Skoolaborate' Initiative. He is also Director of Online Learning and Manager of IT at MLC School in Sydney. He presents around the world on topics such as Education in Virtual Worlds, Making 1 to 1 work, Heuristics of implementing elearning, Educational Technology, Connecting Students in a Web 2.0 world and Leading in a Flat World.

In 2008 Westley received the ASLA John Lee Award for innovative use of IT in learning. Westley has previously received a Churchill Fellowship, Computerworld Honours (Smithsonian), Apple Distinguished Educator, Macromedia Ed Leader and Adobe Ed Leader for his work with schools and communities. Westley is also on the Board of the NSW and Sydney branches of the Australian Council of Educational Leaders.
David Gowdey | Corporate Development, Head of International, Yahoo! Inc.

---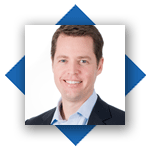 Since joining Yahoo! in December 1999, David Gowdey has served in a number of commercial roles and is currently a senior member on Yahoo!'s Corporate Development team. He is responsible for driving all transaction activity and the investment strategy for Yahoo! outside of North America, including its existing presence in Latin America, EMEA and Asia Pacific; as well as expansion in to new emerging markets, such as Russia, Eastern Europe, Middle East, Africa, and South-East Asia.

David is responsible for the identification and pursuit of non-organic business opportunities, which could include mergers, acquisitions, investments, strategic alliances, and/or joint ventures; as well as Yahoo!'s new market entry strategies. His scope covers all of Yahoo!'s business activities, such as search, media & advertising, communications and technology.

During his tenure in Corporate Development, David has led many acquisitions, investments and joint ventures, which have helped shape Yahoo!'s international operations into the strong network that it is today. This includes both the Yahoo!7 and Yahoo!Xtra joint ventures in Australia and New Zealand. He also represents Yahoo! on the board of six private companies, including Yahoo!7 in Australia and the Jabbar Internet Group in the Middle East.

David holds a Bachelor of Business Administration degree from Radford University and a Master's Degree from the Macquarie Graduate School of Management in Sydney. He has lived and worked for many years in the US and Australia, but currently lives in Singapore with his wife and two children.
Martin Hosking | Executive Chairman, RedBubble

---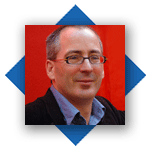 Martin Hosking is an entrepreneur and investor. He is the chairman of Aconex, the dominant provider of collaboration services to construction and resource projects. He is co-founder and chairman of RedBubble, the third largest and fastest growing art site in the world, and sits on the board of Southern Innovation, which provides a next generation in digital pulse processing capability. Martin started his career with DFAT, serving as a diplomat in Egypt and Syria before joining McKinsey & Company, serving Australian clients focusing on emerging technologies. In 1996 he joined Evan Thornley and Tracey Ellery at LookSmart. He was with LookSmart in various senior roles through to its IPO in 1999 on the NASDAQ, when it became the highest returning investment ever for Australian VCs.
---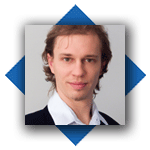 Ryan Junee is a serial entrepreneur, start-up advisor and technophile. He is currently working on an as-yet-unlaunched startup applying consumer web innovations to an existing large industry. His previous startup, Omnisio, developed innovative ways to edit and enhance online videos and was acquired by Google in 2008.

Ryan joined YouTube as a Product Manager as part of the Google acquisition. At YouTube he lead the development of many consumer facing features including a video player redesign, video quality improvements, video annotations, YouTube RealTime and YouTube Rentals.

As CEO and Co-Founder of Omnisio, Ryan was responsible for developing the initial product, driving the company's strategic direction and ultimately negotiating the sale to Google. Prior to Omnisio, Ryan was Director of Strategic Partnerships for venture-backed start-up Sensory Networks. As the first employee he helped guide the company through its first four years of growth.

Ryan dropped out of the PhD program in Electrical Engineering at Stanford to pursue his passion for high technology startups. He holds a Master's Degree in Electrical Engineering from Stanford, as well as Bachelor's degrees in Computer Engineering, Finance and Commercial Law from the University of Sydney. Born and raised in Sydney, Australia, Ryan now calls San Francisco home and in his spare time enjoys flying a Cessna 172, snowboarding and playing music.
Dale McCarthy | Director - Corporate Development, Fairfax Digital

---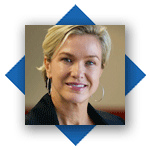 Dale McCarthy has worked at the forefront of the digital media industry since 1996, including 11 ½ years with Fairfax Digital, where she is currently Director of Corporate Development, reporting to CEO Jack Matthews. In this role she develops strategies for future revenue streams for the business, including new revenue models, new markets and new platforms like mobile and IPTV.

Dale also runs M&A and has been involved in numerous joint ventures, mergers and acquisitions for Fairfax Digital including The Weather Company, TheVine, OMG and FindaBabySitter.

Her previous roles with Fairfax Digital have included Chief Marketing Officer and General Manager of RSVP.com.au.

Dale developed Australia's first University accredited course on Internet Advertising with UTS in the late 90's, was awarded Internet Pioneer of the Year at the Yahoo Internet Awards in 2000, was named in the Top 10 Most Influential People in eMarketing by B&T and was recently selected to be on the Prime Minister's ICT Industry Taskforce to develop a vision for the ICT economy to 2020.
Deepak Natarajan | Managing Director, Intel Capital

---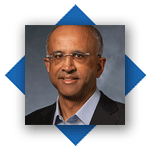 Deepak Natarajan directs Intel Capital's investments in South-East Asia, Australia, and New Zealand, and is based in Singapore.

Prior to Intel Capital, Deepak spent 27 years in Silicon Valley as a marketing executive, entrepreneur, and venture capitalist. As an executive, Deepak established a track record of success and accomplishment in a broad spectrum of pioneering technology companies including Sun Microsystems, Autodesk, Seeker Software, and Roamware. As a managing director at Redwood Ventures and an EIR at Storm Ventures, Deepak served on the boards of several Silicon Valley start-ups.

Deepak holds an MBA and MSME from the University of California, Berkeley, and a BSME from the University of Washington, Seattle.
---
John Palfreyman's career spans more than 25 years in the IT industry.

John has extensive experience in product development, product marketing and growing technology companies. He has held previous positions, including:
- Regional Director of MessageLabs APAC, until its' successful trade sale to Symantec Ltd in 2009.
- Executive Chairman of 90East Inc, an Australian funded company which grew to be the leading supplier of managed security services to Federal Government agencies. In early 2004 John led the trade sale of 90East to Australian listed company SecureNet Ltd.
- Managing Director of Baltimore Technologies Ltd, employing some 350 staff with offices in Sydney, Canberra, Melbourne, Tokyo, Hong Kong, Seoul and Singapore. Baltimore was the region's dominant supplier of e-commerce and enterprise security systems. Developing its' own award-winning products, Baltimore was initially funded by the Australian Federal Government and eventually listed on NASDAQ and the LSE.

Currently John is a Chairman of IPscape Pty Ltd, a Director of Posse Holdings Pty Ltd, Lockstep Technologies and ASX listed Macquarie Telecom Ltd.

John holds a Bachelor of Commerce degree and is qualified as a chartered accountant.
Anthony Pascoe (B. Com, ACA , F Fin, GAICD, ACA)| Chief Executive Officer, Lend Lease Ventures

---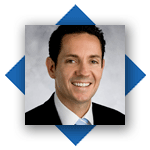 As CEO of Lend Lease Ventures, Anthony leads Australia's largest dedicated cleantech investor. Anthony is responsible for LLV's $100 million cleantech fund which invests in commercially viable growth companies operating in energy, water and building sectors.

Anthony joined Lend Lease in January 2007 as Global Chief Operating Officer of Lend Lease's Investment Management. In this role, Anthony made a significant contribution to the development of this business, particularly in relation to building the Investment Management offshore business platforms.

During his career prior to Lend Lease, Anthony accumulated extensive experience across a variety of senior executive positions. Anthony was formerly Chief Financial Officer and an Executive Director of ASX listed Blackmores Limited, where he played a leading role in improving the company's strategic and financial performance.

Prior to Blackmores, Anthony ran Mergers & Acquisitions and Corporate Strategy at Goodman Fielder, and was later appointed to run a large portfolio of branded food businesses within that group. His experience prior to that included a successful career in investment banking spanning almost a decade. Anthony started professional life with Ernst and Young.
---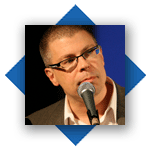 Mark Pesce is an inventor, writer, educator and engineer. He learned how to program a computer in 1978 before the invention of the spreadsheet. After attending the Massachusetts Institute of Technology, he began working as a software engineer. In 1990, enthralled with the idea of virtual reality, he founded his own company to make virtual reality toys; his patents and designs were licensed by Sega. In 1994 Mark blended his work in virtual reality with the brand-new technology of the Web to create VRML, a 3D Interface to the Internet. Mark has written six books, he is the Lecturer in Interactive Media at the Australian Film, Television and Radio School in Sydney, and for the last five seasons has been a panellist on the hit ABC show, THE NEW INVENTORS. Mark currently holds an appointment as an Honorary Associate in the Digital Cultures Program at the University of Sydney, and in 2006 founded FutureSt, a Sydney media and technology consultancy. Working with clients such as Telstra, Lonely Planet and Amnesty International, Pesce brings his encyclopaedic knowledge of technology together with a consumer-focused sensibility to refine clients' products and strategies.
Ric Richardson | Inventor & Founder, Uniloc

---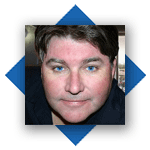 Ric Richardson is best known for his company's jury win of USD $388 million dollars in a patent infringement case against Microsoft for the software activation technology he invented in 1992. Even though the judge subsequently overturned the verdict he continues his battle in the US appeal courts while continuing to incubate new technologies as a professional inventor and technologist.

Since leaving day-to-day operations at Uniloc three years ago Ric has become a full-time serial inventor delivering one major invention every six months and up to 3 or 4 minor inventions each month. Major projects include a massive compression technology called Logarex US6400293, a digital publishing technology called zkimmer, a rail enabling technology for semi-trailers called Rail Trucker and an experimental piracy deterrent technology called Delta Watermarking.

Uniloc, the company he founded, continues as a major technology licensing and development company with a capital value in excess of USD $200 million.

Since appearing on the ABC's popular Australian Story programme late in 2009, Ric has been sought as a mentor by hundreds of Australia's budding inventors and entrepreneurs. As a result Ric dedicates a portion of his work week to helping others and has subsequently helped write, and in some cases file, over 26 patents for other inventors since the Australian Story episode first aired.

His interest in bolstering the efforts of others is a large part of why he supports Tech23.
Emmanuel Rodriguez | Government CIO, NSW Department of Services, Technology and Administration

---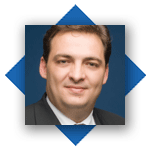 Emmanuel Rodriguez was appointed to the position of Chief Information Officer for the NSW Government in November 2007. Having demonstrated experience at the highest levels within the global financial services industry, Mr Rodriguez has led the significant modernisation and benefits achieved by the Chief Information Officer Executive Council since his appointment.

After graduating from the Sorbonne University in Paris, Mr Rodriguez was appointed Chief Information Officer of Société Générale Investment Bank in Tokyo at the age of 24.

After 6 years he was given the responsibility of the Asia Pacific region for the Bank and was based in Singapore. During this time, he rose to the position of global Chief Information Officer of Corporate Systems based in Paris.

Driving a world first, Mr Rodriguez successfully implemented a single trading platform across 52 countries, rationalising Société Générale's ICT systems in the Asia Pacific region, and developing and managing their offshore Research and Development centres in India, China, Malaysia and the United Kingdom.

In mid 2002, he returned to the Asia Pacific region with Prudential group (UK) as their Asia Pacific Chief Information Officer. During his time with the Prudential group (UK), he was responsible for streamlining their Wealth Management ICT platform/services onto a centralised services hub whilst initiating the Insurance businesses systems consolidations across 12 countries and 25 operations within two hubs in Malaysia and China.

Mr Rodriguez is married with two children, speaks 4 languages and has moved permanently to Australia.
Elaine Saunders | Director of Industry Engagement for the College of Science, Engineering and Health, RMIT University

---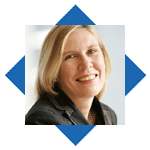 Elaine has a 20 year history in management of research and technology, has worked in public health systems, university research and teaching environments and technology commercialisation. She successfully spun Dynamic Hearing out of a research institution, and today the company supplies DSP for ultra-low power chips for the hearing aid and body worn devices in the communications industry. Dynamic Hearing is now a leading technology supplier in those sectors.

Elaine was winner of the National Telstra Business Woman of the Year competition, 2004, in the Corporate and Government sector.

She also led the team that developed a new electrode for Cochlear Ltd, leading to the company gaining the Australian Design award in 2000.

Elaine has an Honours degree in Chemical Physics, an M.Sc in audiological science from Faculty of Medicine, University of Manchester, a PhD from Faculty of Engineering, University of Southampton, a Graduate Diploma in Technology management, is a Churchill Fellow and is a Graduate of the AICD.

Originally from the UK, Elaine has authored a number of papers spanning chemical physics to hearing aid outcomes, a filed patent application and is the author of a university text book on the development of language for children with hearing loss. She is on the boards of Alfred Health, the Children's Charity Network and Australia Hears, and is a member of the Industry Advisory panel for Swinburne University. Elaine is employed by RMIT University, where she is the Director of Industry Engagement for the College of Science, Engineering and Health.
Brigitte Smith |Co-founder and Managing Partner, GBS Ventures

---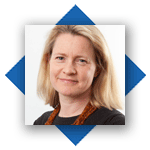 Brigitte Smith co-founded GBS in 1997 with 10 years experience in business strategy and hands-on management of start-up company operations. Before joining GBS she worked with high-tech start-up companies in Australia and the US in fundraising and business development roles. She also spent several years at Bain & Company, a strategic management consulting firm. Brigitte is on the board of GBS portfolio companies Applied Physiology, Cortical, Dynamic Hearing, Kalobios Inc, Neuromonics, Proacta Inc, and Viveve.

Brigitte earned her Bachelor of Chemical Engineering (Honours) from the University of Melbourne, her Master of Business Administration (Honours) from the Harvard Business School and her Master of International Relations from the Fletcher School of Law and Diplomacy in Boston, USA where she was a Fulbright Scholar. Brigitte is a Fellow of The Australian Institute of Company Directors and an adjunct Senior Lecturer at the Melbourne Business School, where she teaches Entrepreneurial Finance.
Dr Ian Tuohy | Space Systems Manager, BAE Systems Australia

---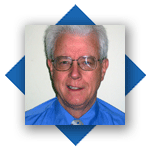 Dr Ian Tuohy is Space Systems Manager within the Surveillance and Reconnaissance Systems group of BAE Systems Australia in Adelaide. He is responsible for developing and managing new business in the space sector and adjacent markets. Ian also has extensive experience as Business Manager Woomera in developing new aerospace business at the Woomera Test Range. For example, BAE Systems provided extensive support to the Japan Aerospace Exploration Agency (JAXA) in connection with the recent highly successful re-entry and recovery of the Hayabusa sample return capsule at Woomera.

Prior to joining BAE Systems in 1989, Ian held space astronomy appointments at the Mullard Space Science Laboratory in England, the California Institute of Technology in Pasadena and the Australian National University in Canberra.

Ian is a Fellow of Engineers Australia and is a member and past chairman of the National Committee on Space Engineering. He is also Chair of the Adelaide Section of the American Institute of Aeronautics and Astronautics (AIAA) and has recently been elected to the International Academy of Astronautics.


---
Jonathan started his career as an RF design engineer working in the area of tactical military communications. During the mid-eighties he was seconded to Australia for two years to work on transmission systems for Project Parakeet - a tactical communications system for the Australian Army.

Upon returning to the UK, Jonathan transferred to a new business - Orbitel Mobile Communications - to focus on the emerging initiatives to create a pan-European mobile telephone system - this is now known as GSM. Jonathan joined the cellular operator division of Motorola as Engineering Manager of the UK office. In 1993, with the award to Vodafone of the third Australian GSM licence, Jonathan moved to Australia to help establish the local operating business. In 1996 Jonathan was appointed technical director and member of the Vodafone Australia board. In 2000, Jonathan was promoted to Vodafone Pacific to focus on M&A activities, regulatory work, and Vodafone Group strategic technical initiatives.

Jonathan remained a director of Vodafone for seven years until leaving at the end of 2002. In 2002, Vodafone technical due diligence identified the US developed 'iBurst' wireless broadband technology as highly advanced and led to Vodafone agreeing to support an early trial of the iBurst system in Australia. Jonathan subsequently moved to the iBurst start-up company - which became known as Personal Broadband Australia (PBA) - where he drove the trials and subsequent commercial build of the Australian iBurst network.

In early 2007, Jonathan left PBA to establish his own business. MultiWave provides specialised advisory, technical and commercial services for the telecoms and wireless industry sector - including core network, IT systems, cellular (2G/3G) and broadband wireless (WiMAX, iBurst etc.). For the last two years Jonathan was Acting head of MobileWorld Networks (a Crazy John's affiliate company providing a multi-MVNO telco platform) and developed company offerings from one to six MVNO's including Crazy John's, GRL Mobile, Lebara, GoTalk and Global Gossip services. As of 2009, MobileWorld Networks became a wholly owned Vodafone-Hutchison Australia (VHA) subsidiary.
Dr Paul C. Wong | BE Hons (Mech), PhD (Robotics), Founder, Applied Robotics and Apparel Robotics

---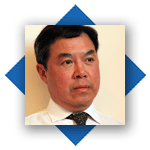 Dr Paul Wong's background is in Mechanical Engineering, where he spent his early years in robotics research. In his Postgraduate, Dr Wong researched Robotics Assembly using Tactile Sensing. His work on robotic assembly is widely cited in seminal publications on Robotics Technology.

Dr Wong was responsible for building the first Pick & Place robot at Fisher & Paykel in 1976. Following a number of years in both white goods production technology and medical technology R&D, Dr Wong moved to Australia in 1981 as Officer-in-Charge of the Australian Wool Corporation's Robot Sheep Shearing Programme. Over the next 4 years the Programme produced the world's first sheep shearing robot.

He founded Apparel Robotics in 1985 to create novel robotics and automation machinery for the TCF manufacturing sectors in Australia and the USA. Dr Wong started sister company Applied Robotics in 1986 to create novel automation solutions for the non-TCF manufacturing sectors in Australia.

After more than 25 years of operation, Applied & Apparel Robotics have built a solid reputation for both R&D success and innovative solutions on the Factory floor. Currently, more than 50% of the Systems built by Applied & Apparel Robotics are underpinned by a precursor R&D stage.
Dr Alex Zelinsky | Group Executive Information Sciences, CSIRO

---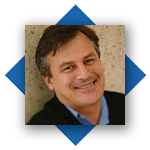 As CSIRO Group Executive of Information Sciences, Dr Alex Zelinsky oversees a budget of some $220m, with 1085 scientists and engineers working in the information sciences domain. He is responsible for the Astronomy and Space Science, the Mathematics, Informatics & Statistics, the Information & Communication Technologies Centre, and the Information Management & Technologies business units. He is responsible for the development and adoption of advanced information technologies in scientific efforts across CSIRO. He has oversight of the scientific research, business development, commercialisation and technology transfer activities, including major business transactions for the information sciences portfolio.

Dr Zelinsky has executive responsibility for the $111m Australian Square Kilometre Array (SKA) Pathfinder, a radio telescope made up of 36 dishes that is currently under construction in Murchison, Western Australia. He also has responsibility for the construction in Perth of the $80m Pawsey Centre for High Performance Computing for SKA Science; it includes a Petaflop scale computer that will support the Australian SKA Pathfinder.

Dr Zelinsky is a member of the Federal Government's IT Industry Innovation Council. He is on the Board of Seeing Machines Ltd, a listed company on the London Stock Exchange that he co-founded. He is also on the Board of Epicorp, an early stage incubator of startups and venture capital company. He has been nominated as one Australia's top 100 Most Influential Engineers in 2009 and 2010. In 2009 he was named Professional Engineer of the Year (Sydney Division, Engineers Australia).