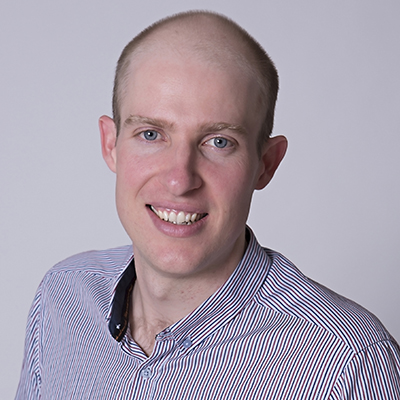 Lachlan Blackhall
CTO and Co-founder, Reposit Power
Lachlan Blackhall is the co-founder and CTO of Reposit Power and a world leader in the optimisation and control of grid-connected energy storage systems. Lachlan has a PhD in systems and control theory and is an expert in distributed control systems and data analytics. He has previously worked with large organisations across a number of industries delivering data analysis and systems modelling platforms and solutions. He maintains an adjunct researcher position at the Australian National University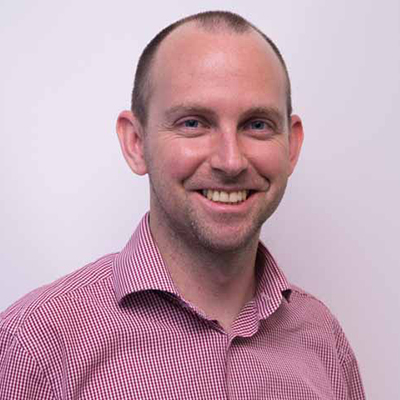 Anthony Brewer
With a PhD in Physics from the University of Cambridge, Anthony Brewer is an entrepreneur and scientist with a passion for applying science and technology to solve the world's biggest problems.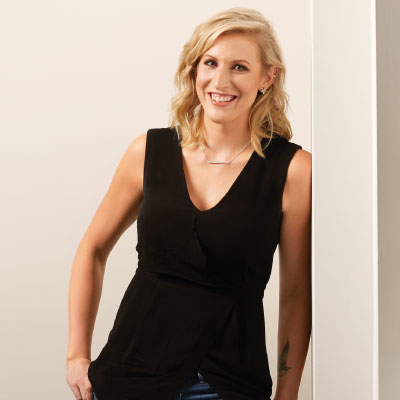 Renece Brewster
CEO and Founder, Data Creative
Fiercely determined and passionate about advances in digital technology, Renece Brewster has spent the last eight years as Co-founder and CEO of Visual Domain before founding Data Creative in late 2015.
Across a 13 year career in the digital space, Renece has found a niche at predicting trends before they happen and offering solutions for these in the commercial world. When she isn't immersed in all things video, Renece is a proud mum of two and is marketing manager at Girls in Tech – a not-for-profit organisation designed to empower and educate girls and women in tech.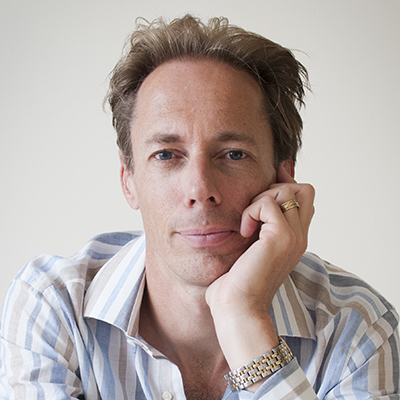 Simon Carter
Simon Carter is passionate about the use of technology to accelerate change and empowerment in diabetes. His career has spanned software sales and marketing, large scale data warehousing (big pharma), user interface design and enterprise software development.
Simon is the CEO of DataMystic, a data conversion and transformation software company, and DownloadPipe.com, a huge software download site.
Simon has had Type 1 diabetes for 24 years, and has an 8 year old daughter who has been Type 1 and Coeliac since she was 2 years old.
Simon enjoys multi-day hiking, rock climbing, karate, skiing and travel, and has travelled extensively through the Middle East and South-East Asia.
Simon is 2014 Fellow in the Startup Leadership Program in the Melbourne Chapter.

The CEO Simon Carter was unable to be present today, so we have Shaun Mhonde representing the PredictBGL team.
Shaun is a key part of the PredictBGL Diabetes development team, which is disrupting the huge medical devices industry.
Shaun recently completed his Masters in Information Technology from Monash University.
Shaun also enjoys reading manga and watching anime.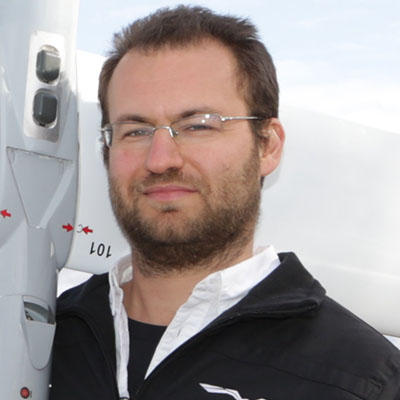 Marcus Ehrlich
Managing Director, Ninox Robotics
Marcus Ehrlich is Managing Director and founder of Ninox Robotics, an Australian-owned and operated company that specialises in the application of military-grade unmanned aerial vehicles (UAVs) or drones, for the purposes of invasive pest detection and management, infrastructure asset monitoring, bio-security intelligence and other agri-business purposes.
Marcus is qualified as a lawyer and has been involved in other entrepreneurial endeavours. Actively involved in politics, Marcus served as the youngest ever mayor of Woollahra, as well as deputy mayor, while still at university.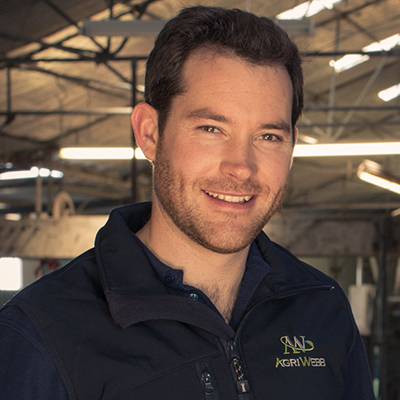 John Fargher
CMO and Co-founder, AgriWebb
John Fargher was raised on his family's 400,000 acre sheep and cattle station in northern South Australia, where his love for agriculture, innovation and entrepreneurship began. He has an energetic passion and enthusiasm for bringing technology to the livestock industry, and wants to drive increased farm efficiency and productivity through the use of on-farm data and information.
John received various academic scholarships to study at the University of Adelaide and Indiana University (USA), where he earned a Double Degree – Bachelor of Laws (LLB) and Bachelor of Arts (Geographical and Environmental Studies).
His legal experience includes working as in-house legal counsel in London for a FTSE 100 Retail/IT company, focusing on Marketing and IT law. John has also held various marketing and project management roles, including running a £40 million project for Cadbury at the London 2012 Olympics.
John is a Co-founder of AgriWebb and heads up the sales and marketing team, along with helping the commercial and strategic direction of the company while acting as in-house legal counsel.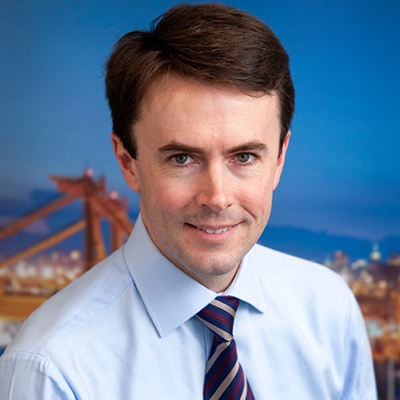 Dr Alex Grant
Prior to co-founding Myriota in 2015, Dr Alex Grant was a Professor, and Director of the Institute for Telecommunications Research at the University of South Australia. He is a principal inventor on Myriota's foundation intellectual property. Myriota is Alex's second startup. In 2004, he co-founded Cohda Wireless, the world's leading developer of Safe Vehicle and Connected Vehicle design solutions and services for automotive M2M communications.
Alex is the recipient of the 2013 Pearcey Entrepreneur Award from the Pearcey Foundation, the 2008 IREE Neville Thiele Award from Engineers Australia, and the 2004 Young Tall Poppy Science Award from the Australian Institute of Policy and Science.
Alex has published a book and over 150 technical papers. He holds many issued patents in the area of intelligent transport and wireless communications. He has previously served as an Associate Editor for two prestigious journals, the IEEE Transactions on Information Theory and the IEEE Transactions on Wireless Communications. Alex is a member of the Australian Research Council College of Experts.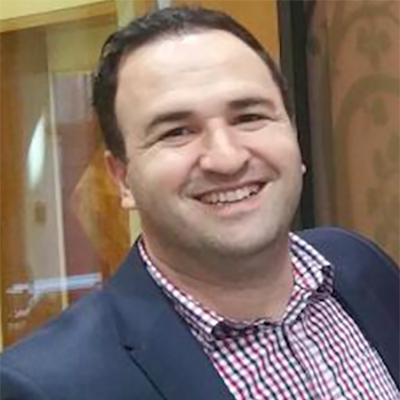 Sean Hamawi
Sean Hamawi has 12 years of product development, execution, and delivery experience with some of the largest organisations in Asia. Before co-founding Plutora, Sean was Executive Director of Tenstone, a niche professional services company that gained a reputation for strong execution and turnaround capability within large IT programs, with clients such as Lloyds Banking Group, National Australia Bank, and MLC.
Earlier in his career, Sean held team leadership roles in product development, release management, and test management at Macquarie Bank. Sean is focused on the product vision and execution and holds a Diploma in Software Development.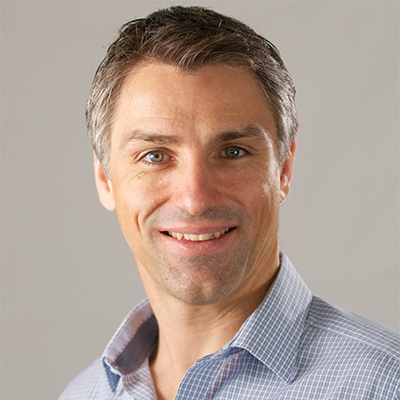 Stefan Hrabar
Research Team Leader, Hovermap
Stefan Hrabar has 15 years of drone research experience, specialising in collision avoidance and autonomy for drones. He received his PhD in Computer Science (Robotics) at the University of Southern California in 2006 and since then has conducted drone research at CSIRO. As part of the CSIRO team he demonstrated the World's first beyond line-of-sight drone collision avoidance and asset inspection. He leads a team of seven CSIRO researchers, has lead a number of projects and currently leads the development of Hovermap, the world's lightest drone lidar mapping payload.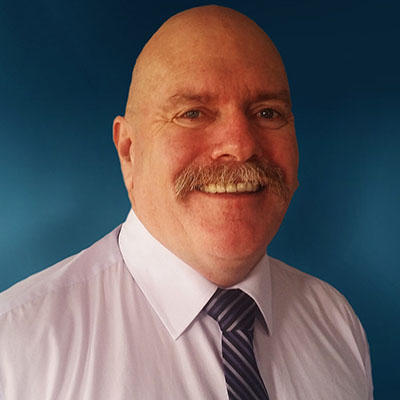 Stan Kaine
Stan Kaine has over 25 years experience in roles developing and commercialising R&D applications in intelligence, law enforcement, and telecommunications sectors. As Founder and CEO of Point Duty, Stan has used his ICT knowledge, extensive communications and networking skills to take the company from startup through to sales to clients in Australia and internationally as well as developing the evolving relationship with IBM and its channel partners for product sales worldwide.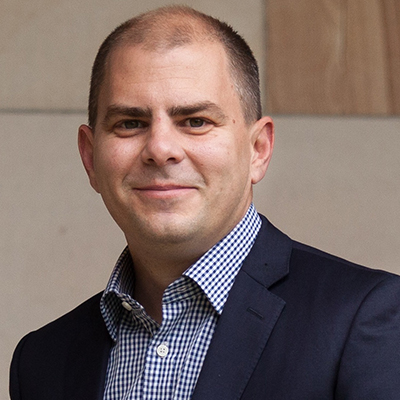 Dr Tony Keating
CEO and Managing Director, ResApp Health
Tony Keating has over nine years experience in commercialising technology. Tony created the initial business strategy for ResApp and has led the commercialisation of ResApp's technology to date. Previously, Tony was Director, Commercial Engagement at UniQuest, one of the global leaders in commercialisation of university technology. While at UniQuest, Tony held roles as interim CEO and Non-Executive Director for a number of privately-held, venture-capital funded start-up companies. Prior to joining UniQuest Tony held business development and engineering management roles at Exa Corporation, a US-based software company that is now listed on the NASDAQ.
Tony holds a Bachelor of Engineering, a Master of Engineering Science and a Doctor of Philosophy (Mechanical Engineering) from The University of Queensland. Tony also has an Executive Certificate of Management and Leadership from the MIT Sloan School of Management, and is a Graduate Member of the Australian Institute of Company Directors.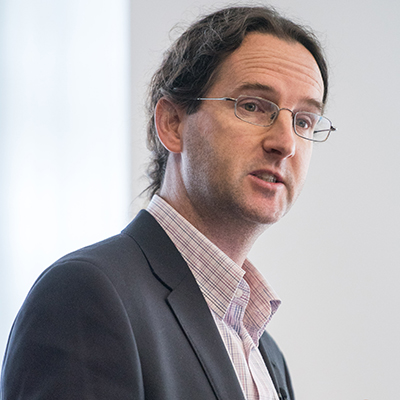 Byron Kennedy
Managing Director, SPEE3D
Byron Kennedy has a passion for developing and commercialising new technologies. At University he founded UNSW's first ever solar car – Sunswift, before heading off to Darwin to earn a world record with the Desert Rose solar car team. His avant-garde approach to solving problems has made him a natural entrepreneur. His work on solar cars extended on to the commercialisation of axial flux electric motors, electric bicycles, pool and spa pumps and HVAC systems. With a never ending stream of creative ideas, Byron latest venture is the development of a new 3D printer for metals, which works up to 1000x faster than existing technologies.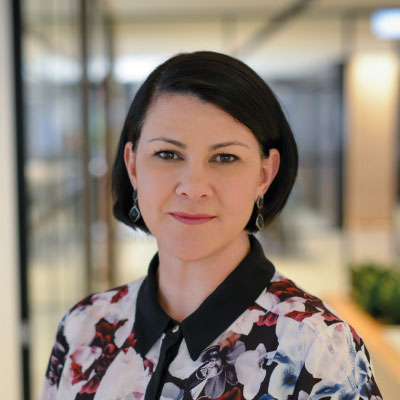 Jamie Leach
Jamie Leach has an extensive background in senior business development, general management, commercial banking and wealth management roles, as well as creating successful web-based startups.
Jamie has been employed in prominent roles by some of the world's largest companies, leading high-profile projects for GE Capital, Westpac and Investec in additional to her service to the Department of Defence and the Australian telecommunications industry. Her high-profile background in the financial industry serves her well as CEO of Gruntify. She is instrumental for the future growth of the company, using her extensive experience to help consolidate Gruntify as a market-leading data management platform.
Jamie is currently studying for her Doctorate of Business Administration and working with the Australian Centre for Sustainable Business Development at USQ, and has been published in several trading publications and websites, is the author of a number of financial markets books, in addition to coaching, keynote speaking and lecturing for top international firms.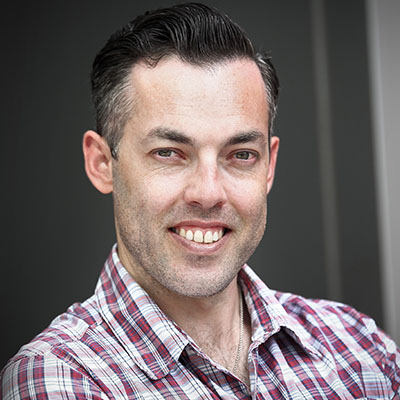 Robert Lee
Managing Director, GeoInteractive
Robert Lee is the founder and Managing Director of GeoInteractive. Having graduated with a degree in Geoscience from the University of Wollongong, Robert has over 10 years industry experience in the mining industry and worked in roles as a geophysicist, geologist and photogrammetrist.
Robert founded GeoInteractive in November 2013 where he experimented with a number of innovative technologies to map dynamic areas within mine sites. In late 2014 Robert made a breakthrough using image-based systems that he had developed to accurately map underground tunnels. Robert has since deployed different versions of his system in a range of underground environments including mine shafts, underground mining roadways, train tunnels, waste and stormwater pipes.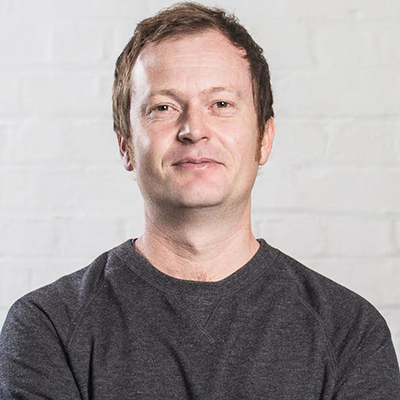 James MacGregor
CEO & Co-founder, Biteable
James MacGregor has an insatiable appetite for all things startup. He's spent the last decade focussed on helping startups build, launch and scale their products globally. Combining his experience with startups such as BigCommerce.com and Moo.com with his passion for animation, James co-founded Biteable.com in 2014. His obsession with automation has allowed Biteable to punch well above its weight internationally, expanding the business exponentially over the last two years with only a small team of developers.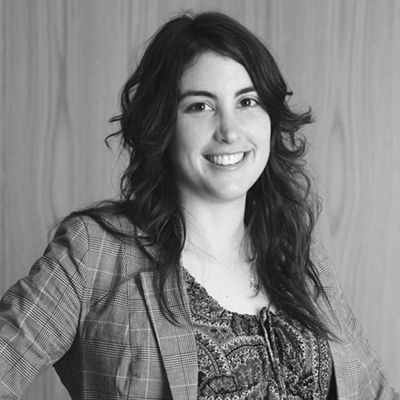 Michelle Mannering
COO & Co-founder, Black AI
Coming from both the Science and Arts background at Melbourne University, Michelle Mannering has spent the last year as the Carlton Connect Events Coordinator. Running a multitude of events around innovation, technology, science, the arts, and entrepreneurship gave her great insights into the professional culture of Melbourne. The diverse environment at LAB-14 eventually called her towards the startup ecosystem where she is now the Co-founder of Black AI, one of 10 companies accepted into this year's Melbourne Accelerator Program.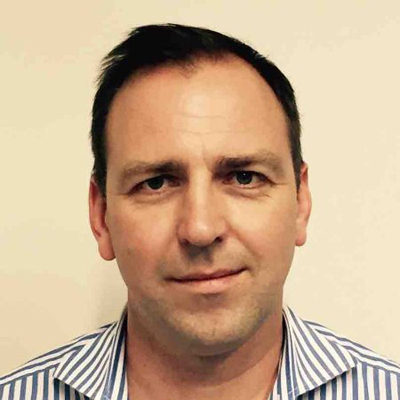 Robert Morrish
Robert Morrish is a seasoned technologist with more than 27 years' experience taking innovations from concept all the way through to commercialisation. His long history of leadership in software and systems engineering, business strategy and enterprise architecture made him the ideal candidate for the chief executive position at cyber security startup Haventec. Robert joined the Sydney-based firm in March 2016 from Macquarie Group, where, as the head of COG digital architecture and strategy, he was instrumental in transforming Macquarie's digital API platforms. In the late 1990s and early 2000s he was involved in two other successful Australian startups that expanded into global markets: Sabela Media and Decide Interactive. Robert is also an accomplished Paralympian (British Volleyball team at the 1988 Paralympics), internationally-certified PADI divemaster and professional Afro/Cuban percussionist. As CEO of Haventec he is committed to guiding the business through all life-cycle stages to global commercial success.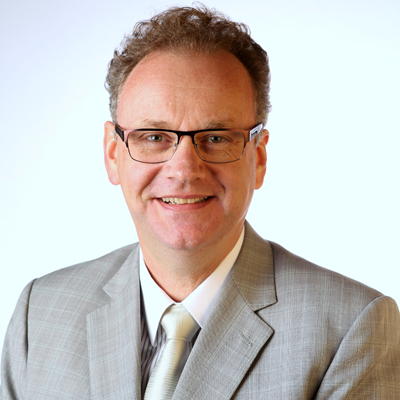 Thomas Maschmeyer
Inventor and founding chairman, Gelion
Dr. Thomas Maschmeyer, is Professor of Chemistry and serves as Founding Director of the Australian Institute of Nanoscale Science and Technology (AINST), of the Laboratory of Advanced Catalysis for Sustainability (School of Chemistry). He is Honorary Distinguished Professor at the University of Cardiff and Honorary CSIRO Research Fellow.
In 2011 he was elected (the youngest and as only the second Australian resident) Foreign Member of the Academia Europea, as well as Fellow of the Australian Academy of Sciences (AAS), the Australian Academy of Technological Sciences and Engineering (ATSE) and the Royal Australian Chemical Institute (RACI). In 2014 he was elected Fellow of the Royal Society of NSW (Australia's oldest scientific society).
He is Founding Chairman of Gelion (2015), a new high performance battery university spin-out and co-founder of the low carbon/renewables start-ups Ignite Energy Resources (2006) and Licella (2007) and was one of the founding Professors of Avantium (2001), a Dutch High-tech company, now with 160+ employees.
He serves on the editorial/advisory boards of nine international journals and on the external advisory boards of the top catalysis institute of both the UK (Cardiff) and China (Dalian).
He received many awards, including the New South Wales Science and Engineering Award for Renewable Energy Innovation (2013), the RACI Weickhardt Medal for Economic Contributions through Chemistry (2012), the RACI Applied Research Award (2011), the Le Févre Prize of the Australian Academy of Sciences for Outstanding Basic Research in Chemistry by a Scientists under 40 (2007).
He returned from Europe (Royal Institution, Cambridge and Delft) in late 2003 to the University of Sydney as ARC Federation Fellow, where he has set up a state-of the art catalysis, materials and process engineering laboratory.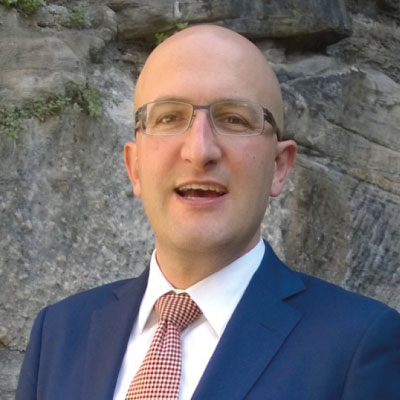 Paul Nicolarakis
Paul Nicolarakis is a data curious physician entrepreneur who carries a breadth of expertise across clinical analytics, business and health policy. Since completing degrees in medicine and neuroscience at Sydney University and his residency at Royal Prince Alfred Hospital, Paul has led an award winning aged care electronic medical record startup prior to joining Microsoft as their Asia Pacific clinical analytics lead. Paul served as a Senior Advisor to a Federal Health Minister before commencing at CMCRC, where he is now the CEO of Lorica Health. Paul holds an Adjunct Associate Professor title at the Menzies Centre for Health Policy and was a 2015
Eisenhower Fellow.
Ian Reilly
Managing Director, Agersens
Ian Reilly is an engineer and entrepreneur with more than 25 years' experience developing new technology products for global markets. Beginning in the defence and aerospace industry Ian has deep experience developing medical devices, consumer and industrial products for startups in California – through to some of the world's largest companies and most recognised brands. He founded Agersens in 2014 to provide an automation solution to address the productivity, profitability and sustainability issues faced globally by livestock farmers. Ian's agricultural experience comes from growing up on a sheep and cattle farm in North East Victoria. Ian is a Graduate member of the Australian Institute of Company Directors.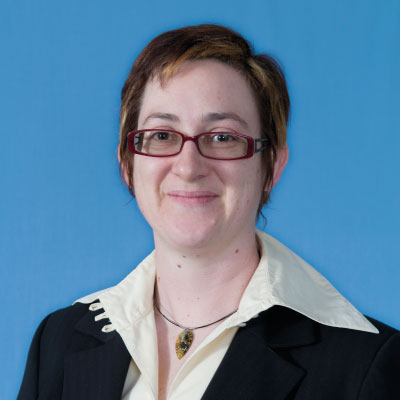 Leonore Ryan
CEO and Co-founder, Cardihab
Leonore Ryan's career has centred on business, innovation and "getting things done". Leonore has worked for organisations such as CSIRO, Monash Commercial and the Sustainable Energy Authority Victoria where her roles have included innovation, technology transfer, business development, and industry engagement. In 2005, Leonore was the inaugural Commercialisation Intern in Starfish Ventures' commercialisation internship program, and in 2006 she led the team that won the $100,000 Peter Doherty Prize for Innovation. Leonore holds a BSc(Hons) from the University of Sydney, an MBA from Melbourne Business School, and is a graduate member of the AICD.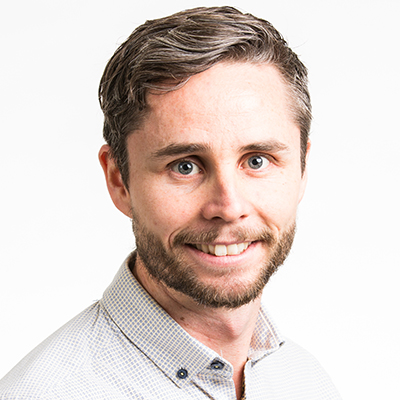 Chris Were
Chris Were has over 15 years experience working across many roles and industries in the IT sector, primarily through his own startups. This has included Founder and former CEO of Community Data Solutions, a cloud solution provider to the Australian not-for-profit sector. Previously, Chris was the founder of the innovative real-time search engine Mozzler and the ASX media monitoring service Newsalerts.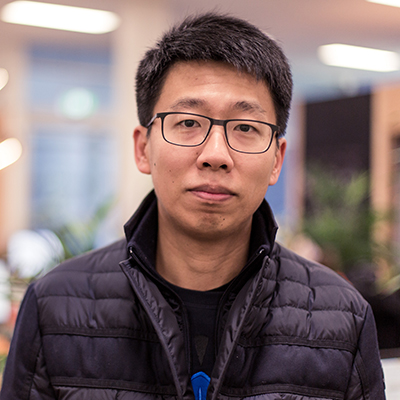 Jack Zhang
CEO and Co-founder, Airwallex
Jack Zhang co-founded Airwallex in 2015 and is our Chief Executive Officer. He has over 8 years of experience in foreign exchange trading and investment banking, having worked in the technology teams at Aviva Plc, National Australia Bank and ANZ. Prior to founding Airwallex, Jack was a foreign exchange solution designer at ANZ, responsible for the design and development of the company's FX digital revolution initiative. He also led one of teams involved in the design and implementation of Australia's first single dealer platform for foreign exchange and fixed income while working at the National Australia Bank.