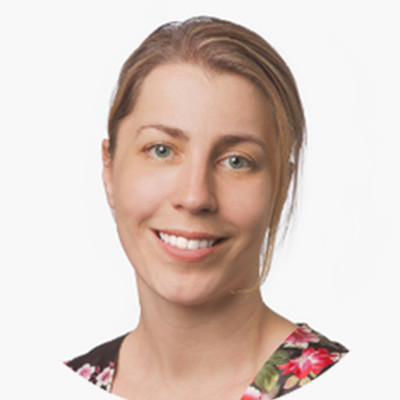 Petra Andren
CEO, ATP Innovations
Petra Andren is an accomplished and experienced international business executive, with strong stakeholder management, community and team building skills, as well as a passion for innovative technologies and a natural flair for spotting and acting on business opportunities.
Petra is currently the CEO of world leading deep technology business incubator ATP Innovations. ATP Innovations provides its equity portfolio of companies with strategic advice and guidance as they set strategy, validate their markets and execute on their business plans for commercialising new products and services. ATP Innovations has worked with more than 100 advanced technology companies to raise over $150 million in private capital, build teams, access grants, develop new products, grow revenue and – for eight companies – has helped to sell or IPO their businesses.
Petra has worked extensively with high tech growth companies, facilitating the connections between them and the legal, financial and strategic resources that fuel their growth. Petra takes pride in being an expert super connector and strategist for the companies that she serves.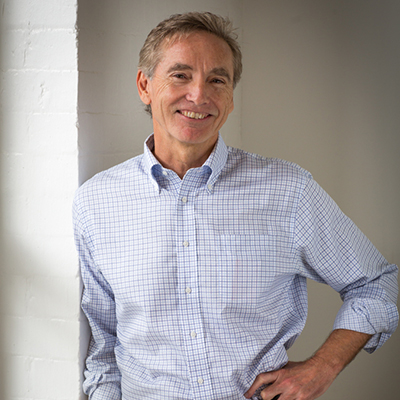 Bill Bartee
Co-founder and Partner, Blackbird Ventures
Bill Bartee is a co-founder and partner at Blackbird Ventures and an Investment Committee Member of NAB Ventures. Prior to Blackbird, Bill co-founded Southern Cross Venture Partners after helping to build early stage investing at Macquarie Bank. Bill was also the startup CEO of Mantara, a company that makes high performance, content-based message routing systems.
Bill has led investments in and/or served on the Boards of several market leaders including: Seek (led Series A and Board – ASX:SEK), Altium (led Series A and Board – ASX:ALU), Telera (acquired by Alcatel), AutopilotHQ (led Series A and Board), Shoes of Prey (co-led Series A and Board), Accelo (Series A and Director), Culture Amp (Series A & B), Mantara (Start-up CEO and Board), Looksmart (Series A – Nasdaq), Onebox (acquired by Phone.com), and Process Street. Bill is a mentor at Startmate, Muru-D, and an External Lecturer at University of Sydney teaching lean startup methodology to computer science, engineering and physics students. Bill also helped design and deliver the first two accelerator programs at CSIRO.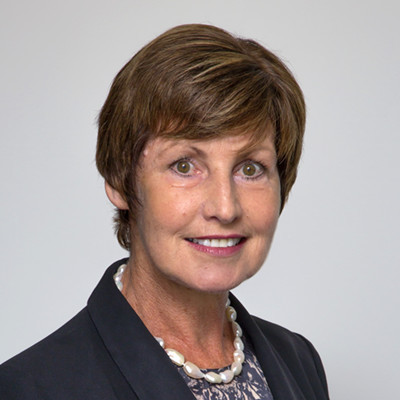 Glenys Beauchamp
Secretary, Department of Industry, Innovation and Science
Glenys Beauchamp was appointed Secretary of the Department of Industry, Innovation and Science on 18 September 2013.
Glenys has had an extensive career in the Australian Public Service at senior levels with responsibility for a number of significant government programs covering economic and social policy areas.
She has more than 25 years' experience in the public sector and began her career as a graduate in the Industry Commission.
Prior to her current role, Glenys was Secretary, Department of Regional Australia, Local Government, Arts and Sport (2010-2013). She has served as Deputy Secretary in the Department of the Prime Minister and Cabinet (2009-2010) and the Department of Families, Housing, Community Services and Indigenous Affairs (2002-2009).
Glenys has held a number of executive positions in the ACT Government including Deputy Chief Executive, Department of Disability, Housing and Community Services and Deputy CEO, Department of Health. She also held senior positions in housing, energy and utilities functions with the ACT Government.
Glenys was awarded a Public Service Medal in 2010 for coordinating Australian Government support during the 2009 Victorian bushfires.
Glenys has an economics degree from the Australian National University and an MBA from the University of Canberra.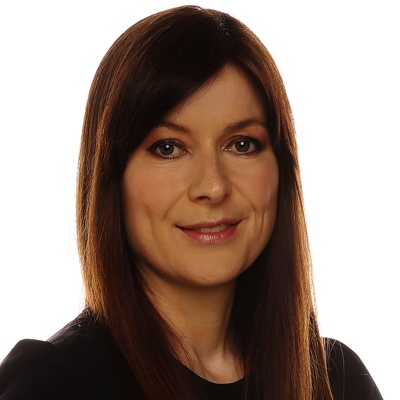 Alisa Bowen
Chief Technology Officer, News Corp Australia
Alisa Bowen is an experienced digital product and consumer technology executive with 18 years global experience in the media and business information industries. Alisa is a former senior Dow Jones executive and General Manager at Wall Street Journal Digital Network, Group Director, Digital Product and Development at News Corp Australia and most recently became News Corp Australia's Chief Technology Officer. Her leadership focus is on building new product and technology capabilities, teams and cultures to deliver innovation via data insights, design thinking and agile delivery processes.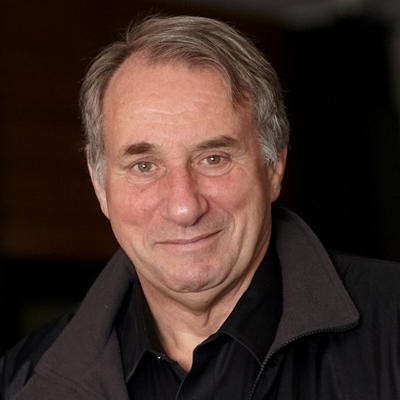 Roger Buckeridge
Roger Buckeridge is an executive director of an External Asset Manager which provides family office services and investment advice to UHNW family offices from the Arabian Gulf region from an office in Abu Dhabi. He focuses on portfolio design, asset allocation and deployment of investment strategies on behalf of client business families; and on providing services to assist families to become more proficient in managing wealth and preserving it for later generations.
He is a senior advisor to The 1620 Group based in Chicago, a coordinator of providers of business family office services and products. The Abu Dhabi office is a client of this group. The 1620 Group has a strong focus on private property and tangible asset acquisition and disposal in the USA and Canada. It is also developing a family office services business in China, providing best practice advice from the US.
Roger Buckeridge has been a venture capital and private equity fund general partner and manager since 1985. In a 40 year investment management and consulting career (including six years with McKinsey & Company in the US, Asia and Australia), he has advised clients in the United States, Japan, ASEAN, China, the UAE and Australia, and has been associated with several major investment successes. Roger has sold companies very profitably to firms listed on the NYSE and the LSE. He has directed asset disposals from firms that have not succeeded, and recovery of his investors' funds through US Chapter 11 and Chapter 7 processes has been required.
He is a non-executive director of a software and digital content company listed on the Toronto Stock Exchange and of two unlisted companies based in Sydney, Australia: a photovoltaic manufacturing equipment and yield improvement business; and an early stage innovator of advanced carbon-based materials, focusing on graphene applications.
He is a non-executive director of Triumph Capital Limited, Sydney, where he is the manager for an Australian Financial Services Licence, and serves as a senior advisor to the parent company, Triumph Capital and Triumph Family Office, Shanghai, China.
Roger has a PhD in Chemistry.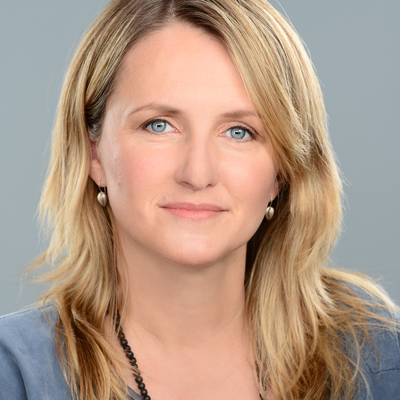 Angela Clark
Angela Clark joined the ABC Executive as Director of the Innovation division in March 2012. Angela started her career in venture capital before moving to joining JCDecaux – a 26 year old Managing Director, growing the business to be an industry leader, across four states. Seven years later Angela joined Macquarie Radio Network as CEO, where 2GB consolidated its place as Sydney's No 1 talk station. Five years later, Angela left MRN following the birth of her second daughter and founded a hyper-local news network, Streetcorner.com.au.
In 2012 she joined the Australian Broadcasting Corporation as Director of Innovation. The Innovation division of the ABC focuses primarily on the ABC's digital activity, with responsibility for abc.net.au, the ABC's flagship apps, audience facing technology and applications as well as experimentation and incubation of future facing projects. She has a passion for participatory democracy, empowering audiences, design thinking and for the principle of being judged by what you 'do' not what you 'say'. Angela is also a Director of the South Sydney Football Club and mother of three beautiful girls.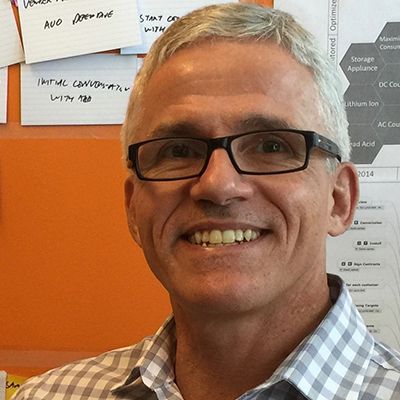 Paul Fox
Chief Technology Officer New Energy, AGL
Paul Fox has worked as an engineer, business builder, strategist and investor. He is currently responsible for innovation and technology partnerships at AGL New Energy. Paul lived in Silicon Valley from 2000 to 2013, developing a huge industry network and strong reputation for integrity and value. In 2009 Paul was selected to join the prestigious Kauffman Fellows Program, which identifies, develops and networks the next generation of global leaders in venture capital.
Paul is a Partner at the CalCEF Angel Fund (part of the California Clean Energy Fund family), a Silicon Valley venture capital fund focused on seed stage investments in clean energy companies. His own investment and advisory firm, Corran Toohill Capital, was founded in Silicon Valley in 2006 and continues to manage existing investments in the US and Australia.
Prior to that, Paul was founding CEO of SC Power Systems, a smart grid company using superconductor technology from Australia, which was listed on the AIM as Zenergy. In other roles, Paul was a VP of IT at electronics manufacturer Flextronics; the CEO of a fuel cell company; built the first mobile phones in Hungary; was a strategy consultant in telecoms, financial services and infrastructure; and was national operations manager for one of Australia's largest construction organisations.
Paul began his career building water and power systems in remote localities, winning kudos from the United Nations and Government of Papua New Guinea. He also invented and deployed a hydro-pneumatic pile driving system for use in wetlands.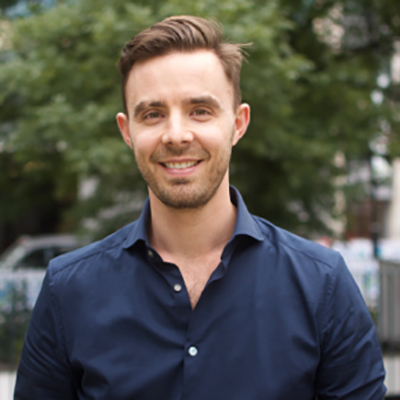 John Henderson
Partner, AirTree Ventures
John Henderson is a Partner at Airtree Ventures where he focuses on early stage software investments. John recently relocated to Sydney from London-based White Star Capital where he was on the board of Dice.fm, Hole19, Cryex, and involved with Dollar Shave Club, Science Inc, Betaworks, KeyMe, Bloglovin' and Aire. John has an interest and expertise in machine learning and co-founded London.ai which has become Europe's leading event for AI practitioners. Prior to White Star, John was the COO of Summly, a machine learning summarisation company which was acquired by Yahoo.
John has also held roles at The Boston Consulting Group and Allens Arthur Robinson, having started his career founding Bush Campus, a startup whose failure taught him more than the rest of his experiences combined. He holds Bachelor degrees in Chemistry and Law from the University of Sydney and an MBA from London Business School.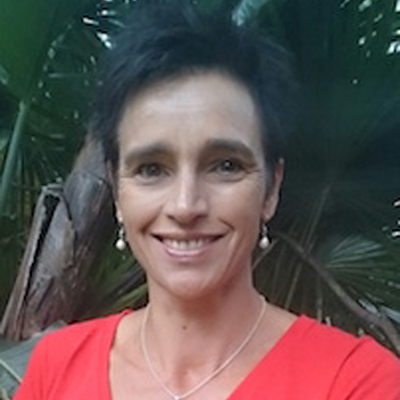 Jo Hume
Venture Partner, Southern Cross Venture Partners
Jo Hume is a Masters degree qualified engineer with over 15 years commercial experience across the energy and sustainable development sectors. Prior to joining Southern Cross Venture Partners, Jo was with the CVC Renewable Energy Equity and CVC Sustainable Investments funds working at every stage of the investment journey: deal sourcing, investment, management and exit. She has also worked at senior levels at AGL, The NZ Business Council for Sustainable Development and the Sustainable Energy Development Authority.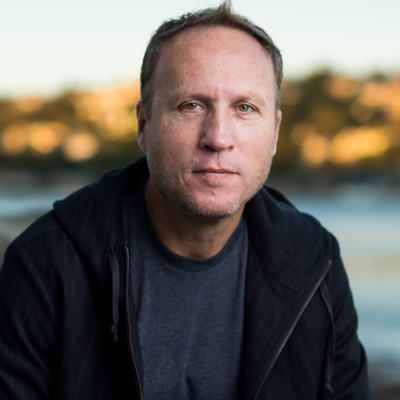 Alan Jones
Startup Evangelist, BlueChilli
A founding investor in Australian tech ventures Pollenizer, Startmate and Blackbird Ventures, Alan is also an active angel investor here and in the US, with investments including many of the startups graduating from the BlueChilli and Startmate accelerators, with a current focus on renewables, autonomy and machine learning.
Alan is Startup Evangelist at Australian startup accelerator BlueChilli, where he's responsible for advising and mentoring startup entrepreneurs on lean startup methodology, product, marketing and communications strategy.
Alan's startup services agency The New Agency was acquired by BlueChilli in 2012. Previously, he was Product Director, South Asia for Yahoo!, Inc. and Chief Product Officer of online video startup HomeScreen Entertainment.
Alan's household is migrating off the grid a few Kilowatt/hours at a time, with one of Australia's first Tesla PowerWalls the latest addition to the household.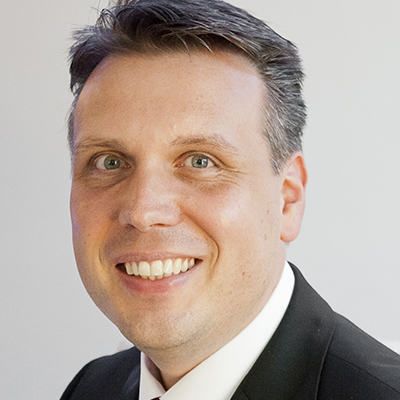 Matthew Koertge
Managing Director, Telstra Ventures
Matthew Koertge is a Managing Director of Telstra Ventures. Since its inception four and a half years ago, Telstra Ventures has invested $300M+ in 34 companies around the world of which seven have achieved liquidity events. Matthew started in the venture capital industry in 1998 and has worked with 70+ global venture backed companies of which many have achieved successful acquisitions and IPOs. Matthew was previously a Founder and General Partner at Accede Venture Partners; the head of the venture capital team at Deutsche Bank Capital Partners in Australia; and a founding team member of the venture capital team at Macquarie Bank. Prior to this, Matthew was a software/hardware design engineer and project manager at Fujitsu. Matthew holds a Bachelor of Electrical Engineering, a Bachelor of Laws and a Master of Business Administration.
Professor Zdenka Kuncic
Co-Director, Australian Institute for Nanoscale Science and Technology, The University of Sydney
Zdenka Kuncic is Professor of Physics and one of the Founding Directors of the new Australian Institute for Nanoscale Science and Technology at the University of Sydney. She was awarded a PhD from the University of Cambridge and is a former recipient of the highly prestigious 1851 Royal Commission International Research Fellowship in Science and Engineering, which boasts several Nobel laureates amongst its former recipients.
Zdenka is a strong advocate for STEM education and training across the board and for building Australia's capacity for a knowledge and technology driven economy. She is passionate about identifying more career opportunities for PhD graduates with research training skills in key industry sectors, such as energy/environment, communications/data, and health/medicine.
Zdenka leads a highly interdisciplinary research program in biomedical physics that ranges from the very basic science and discovery end of the spectrum through to clinical and commercial translation. She has established R&D collaborations with a number of international and national industry partners in the health/medical and biotech sectors. One of her current research interests is developing nanotechnologies that will propel medicine into the 21st century.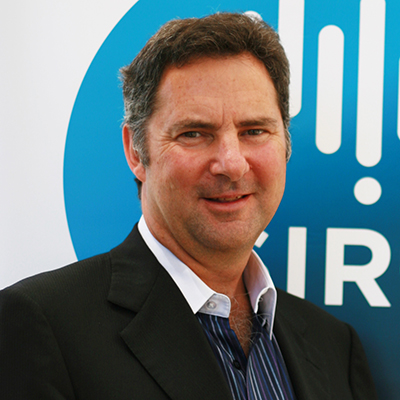 Larry Marshall
CEO, CSIRO
Dr Larry Marshall has led CSIRO since 2015. Previously he was Managing Director of Southern Cross Ventures. He is a passionate supporter of Australian innovation and Australian entrepreneurs. He has a longstanding partnership with SoftBank China, China's most successful VC firm, and co-manages the Renewable Energy Fund, founded in 2012, with them.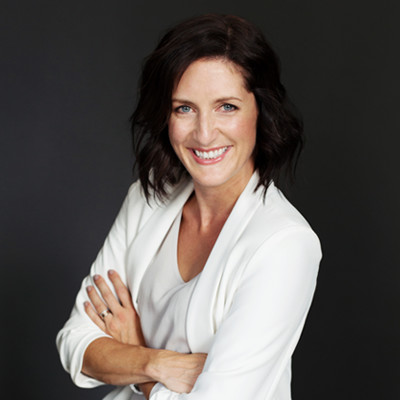 Jane Martino
Co-Founder, Smiling Mind and General Manager, Unlockd
Jane Martino has a reputation as an entrepreneur with an ability to build dynamic organisations to successful exit after the communications agency she founded in 2002 was acquired by Bastion Collective 2009, and her tech startup Shout was acquired by ANZ Bank in 2014. Following which time she held the position of Head of Social Segment at ANZ.
Early in her career Jane was recognised as an entrepreneur being a Finalist in the 2006 Telstra Young Business Woman of the Year. A strong advocate for social change, in late 2012 Martino co-founded not for profit Smiling Mind, centred around delivering free online Mindfulness Meditation programs online.
Since launching, Smiling Mind has more than 1,000,000 regular users of its individual program and the Education program has been utilised in more than 9,500 educators. The State Government of Victoria has recognised the organisation's value and provided Smiling Mind with a significant grant to continue its work in pre-emptive mental health through the education system. Partnerships have also been formed with leaders in the area of youth mental health such as beyond blue, Inspire Foundation and Headspace, with corporate mindfulness programs delivered to the likes of global heavyweights IBM, BP, PWC, Twitter and Google.
As a passionate supporter and participant in the Australian startup scene, Jane is both an investor and Advisor to high profile start-ups Unlockd and influencer marketplace, TRIBE.
She is currently on the Board of the Melbourne Football Club and the Board of LaunchVic – the Victorian State Government's $60 million investment in core infrastructure, improving access to capital for local start-ups and advocacy on Commonwealth legislation and regulation.
Jane is a published author with her series of six Thank You books printed in 2004 by ACP Books. She has also recently released a book entitled Mindfulness Made Easy published by Hardie Grant.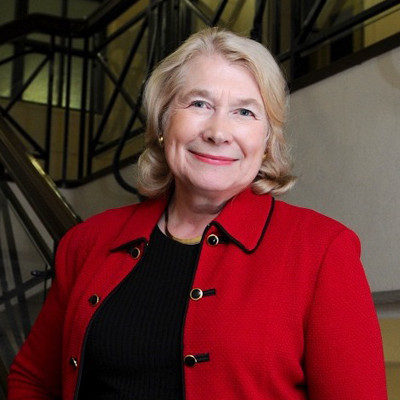 Dr Jana Matthews
ANZ Chair in Business Growth; Director, Centre for Business Growth, UniSA
Professor Jana Matthews is an international expert on entrepreneurial leadership and business growth. As the ANZ Chair in Business Growth, Director of the UniSA Centre for Business Growth and the founding CEO of The Jana Matthews Group, Professor Jana helps CEOs, corporate executives and boards unlock their company's growth potential. Jana helps companies develop and execute plans for growth, attract and retain talent, develop products and services that meet customer's needs, and improve their leadership effectiveness. Based in Adelaide, Australia and Boulder, Colorado, Professor Jana is the former Managing Director of the Innovyz START Institute and former Program Director of the ANZ Innovyz START accelerator program.
Recruited to the original senior team of the Kauffman Foundation's Center for Entrepreneurial Leadership, Professor Jana was the architect of highly successful programs designed to teach CEOs and their executive teams how to lead and manage growth. Additional responsibilities included working with seventeen venture capital companies to design and develop the Kauffman Fellows Program. She was also instrumental in the development of programs for angel investors, technology transfer, and the creation of ecosystems to support entrepreneurs and growth companies.
Professor Jana is frequently asked to speak and consult about leading and managing growth, globalisation, innovation, and the roles/responsibilities of leaders of growth companies. She was a monthly columnist for Dow Jones' Startupjournal.com, is frequently quoted in Inventor Business Daily, Inc. magazine, and was named one of 18 Women Business Gurus in the world – the only one focused on entrepreneurial leadership and business growth.
In 2004, the New Zealand government asked Professor Jana to develop a program to teach companies to grow. In 2005 and 2006, she was Visiting Professor of Entrepreneurial Leadership at the University of Auckland's Graduate School of Enterprise and did one of her Leader Forums in Adelaide. In 2005, she was invited by the US Department of Commerce and the People's Republic of China to speak about company growth in Beijing, Shanghai and Xi'an. She was invited back to teach in the international MBA program at Peking University. In 2010, 2011 and 2012, Innovate SA engaged her to teach sessions on the role of Boards and executive teams in growth companies, as part of the Venture Attraction Program.
Professor Jana has a BA from Earlham College, spent her junior year abroad at the University of London, did graduate work at Yale University, and received a doctorate in management and planning from Harvard University.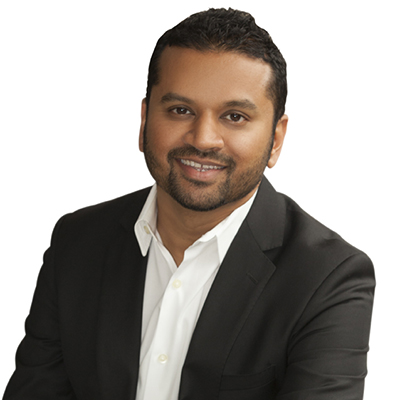 Tushar Roy
Partner, Square Peg Capital
Tushar Roy is a Partner at Square Peg Capital. He is passionate about technology and focuses on the early and growth stage tech ecosystem across Australia, New Zealand and South-East Asia.
Tushar has 10+ years of advisory experience in various industries including tech, media and telecoms (TMT); financial services; and travel. He has advised on all facets of business, including tech-enabled growth, domestic and international expansion, M&A, go-to-market, leadership development, organisational design and process improvement.
Prior to Square Peg, Tushar was a management consultant at BCG, specialising in growth and TMT. Prior to that he was a lawyer at Baker & McKenzie focused on the TMT sector.
Tushar holds a Bachelors of Computer Science and Law from the University of New South Wales and an MBA from INSEAD.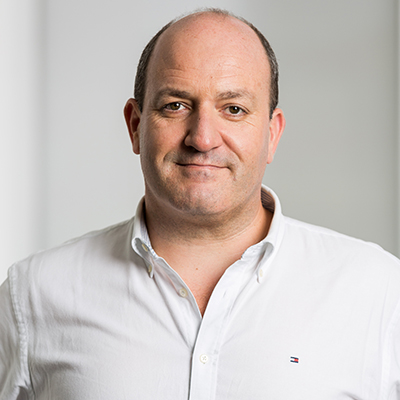 James Scollay
General Manager, SME Solutions, MYOB
James Scollay joined MYOB in April 2012 as General Manager, Business Division and is now General Manager, SME Solutions.
Prior to joining MYOB, James led the evolution of Macquarie Telecom's sales and marketing function. James also spent several years at online messaging and web security services provider MessageLabs, building and leading their Asian operations. During his tenure at MessageLabs, it was acquired by software developer Symantec where he ran the Asia Pacific hosted services division. James brings to MYOB more than 20 years of experience managing technology companies around the globe.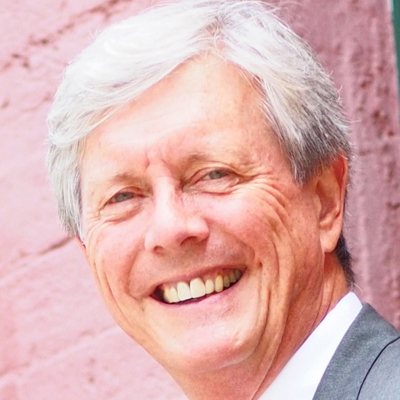 David Skellern
David Skellern founded Radiata in 1997, acquired by Cisco; and is a former CEO of NICTA. David is currently Chairman of Capital Markets CRC Ltd and a Visiting Professor at Imperial College London. He was made an Officer of the Order of Australia in 2012, for service to science and engineering.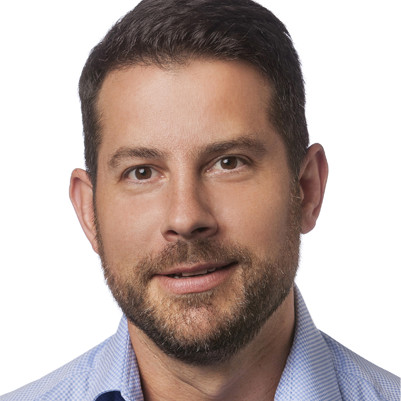 Andrew Stead
Director, New Project Development, IAG Customer Labs
Andrew Stead is a corporate development professional that has worked extensively with startup founders and early stage investors. Currently the Director New Product Development within IAG Customer Labs, he is the co-founder and a committee member of investment group Sydney Angels, and serves on several company boards.
He has broad experience across accelerators and incubators (ATP Innovations, Ignition Labs, Startmate, CSIRO ON Program), research organisations (NICTA, UNSW) and investment funds (Sydney Angels Sidecar Fund, Ignition Labs, Epicorp), encompassing the development and launch of new technology businesses and products, capital raising, and mergers and acquisitions.
Most recently Andrew led the new ventures function at NICTA (now CSIRO Data61), where he helped create seven startups from the research lab that raised over $60m. He has run a number of sale transactions, with startups sold to Google, Unitrends and Synopsys.
Andrew has a background in technology strategy and engineering operations with UXC, Telstra and the British Army. He holds a BSc (Hons) (USYD) and MBA (MGSM), is a graduate of RMA Sandhurst and a Churchill Fellow.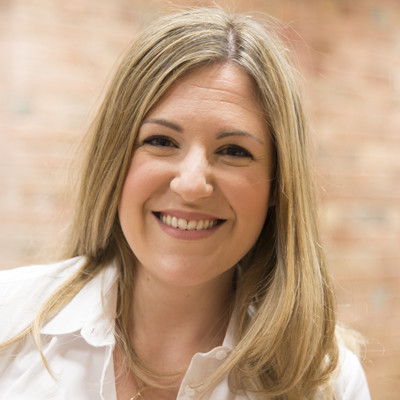 Cyan Ta'eed
Co-founder and Executive Director, Envato
Cyan Ta'eed is Co-Founder and Executive Director of Envato. Founded in 2006 in Cyan's parents garage, Envato is a creative ecosystem, encompassing the largest digital marketplace in the world. Cyan is also the founder of New Day Box, an initiative that mobilises women to make boxes of skincare and cosmetics for women in domestic violence crisis accommodation. Cyan began her career as a graphic designer, and is driven by empowering creative professionals to build a sustainable living flexibility and fairly. She is also deeply passionate about supporting women in technology, and is a popular speaker and commentator in this space.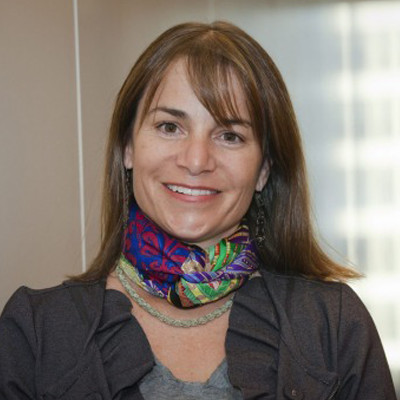 Melissa Widner
General Partner, NAB Ventures
Melissa Widner is a General Partner at NAB Ventures, a division of NAB. Through her experience she has a deep understanding of both the entrepreneur's journey and the role of a venture capitalist.
As CEO she led two companies to successful acquisitions that provided over a 10X return to investors. She co-founded and was the CEO of Silicon Valley enterprise software company, 7Software (acquired by Concur Technologies NASDAQ: CNQR, acquired by SAP).
Melissa served as a general partner at SeaPoint Ventures, a US-based venture capital firm focused on mobile technologies and SaaS enterprise software solutions. She is an active angel investor who served on the board of US-based Alliance of Angels, one of the longest running and most active angel groups in the world. Melissa has served on the boards of several venture backed technology companies. She was a lecturer in the subjects of venture capital and entrepreneurship at University of Washington's MBA program.
In 2009, Melissa relocated to Sydney with her Australian husband. She co-founded Heads Over Heels, an organisation that works with women entrepreneurs leading companies with high growth potential. She served on the federal government's Venture Capital Committee and is currently a director at One Big Switch and Heads Over Heels.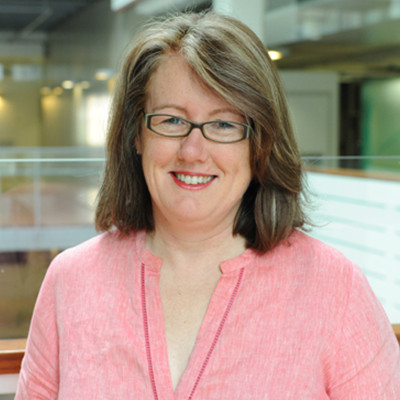 Mary-Anne Williams
Founder & Director of The Magic Lab, University of Technology, Sydney
Mary-Anne Williams is Director of the Innovation and Enterprise Research Laboratory (The Magic Lab) at UTS. Mary-Anne has a Masters of Laws and a PhD in Knowledge Representation and Reasoning with transdisciplinary strengths in AI, disruptive innovation, design thinking, data analytics, IP law and privacy law. Mary-Anne is a Faculty Fellow at Stanford University and a Guest Professor at the University of Science and Technology China where she gives intensive courses on disruptive innovation. Mary-Anne chaired the Australian Research Council's Excellence in Research for Australia Committee that undertook a national evaluation of Mathematics, Information and Computing Sciences in 2012.
Mary-Anne has a passion for design-led innovation. She works with her research team in the Magic Lab to bring science fiction to reality; the research goal is to design autonomous technologies that can learn to delight and adapt in novel situations as they collaborate with people to achieve shared goals.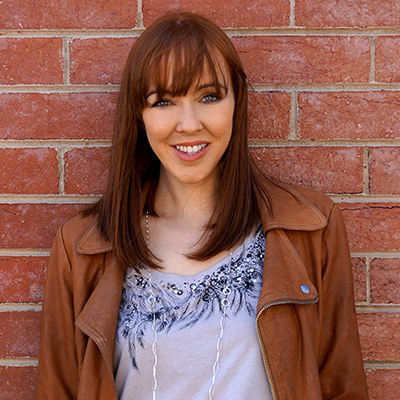 Rebekah Campbell
Co-founder, Hey You
Rebekah Campbell is the Co-Founder of Hey You, Australia's largest technology application for cafes and quick service restaurants. Hey You is transforming the way we discover and interact with store owners and order and pay via our mobile phones. The company processes more than 100,000 paid transactions per week with 4% weekly growth and recently closed a Series A investment round led by Westpac.
Rebekah is a serial entrepreneur. At age 22 she founded Scorpio Music, which grew to become one of Australia's most successful music companies, launching the careers of Matt Corby, George, Evermore, Lisa Mitchell and many more. In 2010, she developed a new model in online ticket promotion which she sold to Future Music two years later. Rebekah writes extensively on entrepreneurship and innovation for The New York Times, The Australian Financial Review and her own blog.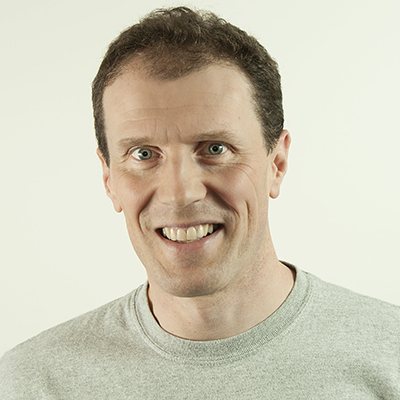 Ian Gardiner
Startup Business Development, Amazon Web Services
Ian Gardiner is a technology entrepreneur working to grow the startup ecosystem in Australia and New Zealand as part of Amazon Web Services. Previously, Ian was the CEO and founder of Viocorp, a successful Australian technology startup operating since 2002. Viocorp develops and sells a video software publishing platform for corporates and government. Ian has been running technology start-ups since 1997 and is passionate about helping to create a better climate for technology start ups in Australia. In November 2009 Ian won the NSW Pearcey award for ICT Entrepreneur of the Year. He holds an Engineering degree from Oxford where he also won two rowing blues in the Oxford-Cambridge Boat Race. In his spare time he is a competitive cyclist, avid computer gamer, husband and father of two boys and a cute dog (not in that order).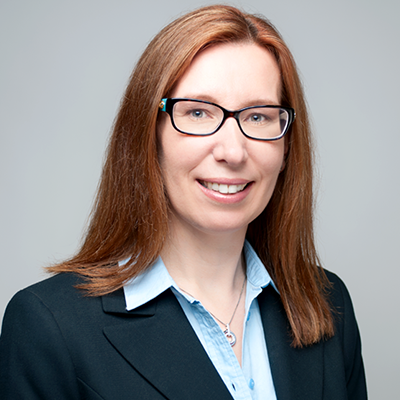 Tanya Newhouse
Co-founder and COO, Clevertar
Tanya Newhouse is a Co-founder and Chief Operating Officer of Clevertar, working with a brilliant group of scientists and software engineers who bring cutting-edge technologies to 'life' in the form of relational agents. Her passion is for digital health, and she is committed to developing innovative software to help patients lead healthier lives.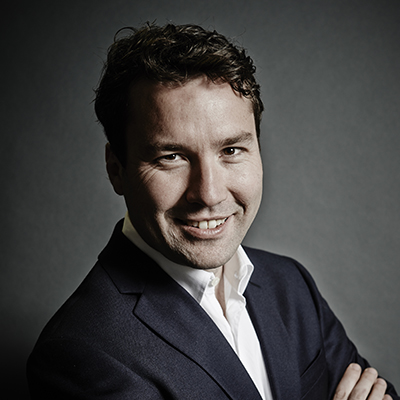 David Snowdon
Founder and CTO, Metamako
David Snowdon co-founded Metamako in May 2013. Metamako designs and builds network hardware for the finance industry, including stock exchanges (including the ASX), banks and trading firms. Metamako's devices are predominantly used to improve the performance of trading systems, as well as very accurately monitor and timestamp those networks. Dave now acts as CTO, giving him a varied role across the company, from team leadership through to product architecture through to business and sales. Dave is an engineering enthusiast, previously having built solar powered cars competing in the World Solar Challenge.