Connect with the leading players in Australia's innovation ecosystem at Innovation Island in the foyer of Tech23.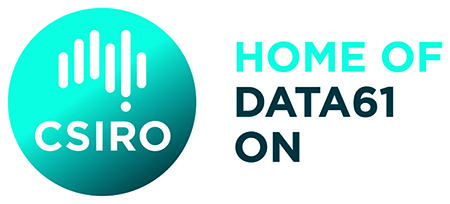 CSIRO
CSIRO's Innovation program, ON, is about identifying technology that has value for Australia and developing the best and fastest way for this technology to make an economic, environmental and social impact for Australia. ON aims to increase our ability to help customers reinvent existing industries and create new industries for Australia. As part of the program CSIRO has developed a three month intensive accelerator program for teams of CSIRO staff and external collaborators to develop and validate high potential innovative ventures.
www.csiro.au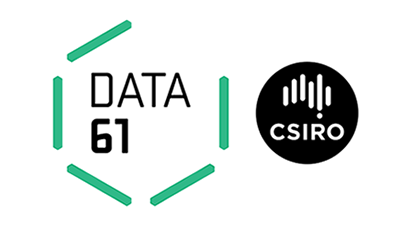 Data61
The world is changing, fast. We are in the throes of shifting to a new economic structure, an evidence-based world, where data underpins our decision making. In the past two years more data was produced globally than in all of history. The volume continues to grow exponentially, resulting in massive economic and societal disruption. At Data61, we are creating our data-driven future.
By combining the expertise of the CSIRO Digital Productivity Business Unit and NICTA teams, we are building the world's leading data-focused research and innovation powerhouse. A CSIRO entity, Data61 provides a network of capabilities, addressing key growth areas for a data-focused world.
www.data61.csiro.au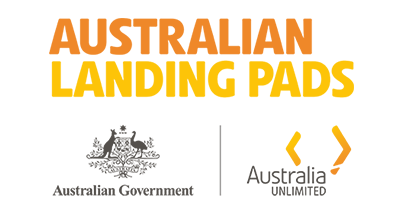 Austrade – Landing Pads
Landing Pads provide market-ready Australian startups with access to some of the world's most renowned innovation and startup ecosystems. Participants will have a short-term operational base at one of five Landing Pads for up to 90 days. The immersive environment is designed to accelerate the development of a startup's product or service business model. The program is administered by the Australian Trade and Investment Commission (Austrade) as part of the Government's National Innovation and Science Agenda. Participants will benefit from Austrade's extensive global network of contacts and tailored business development assistance.
www.australiaunlimited.com/landing-pads

Curtin University
Curtin's Office of IP Commercialisation provides a gateway to the University for industry and investors with an interest in innovative new technologies, products and services. Curtin has a range of technology-based opportunities from very early stage projects to stand-alone, profitable companies. The University participates in many industry collaborations and has been actively involved in the establishment of numerous companies based on intellectual property developed by Curtin researchers. These companies are rapidly growing and employ over 100 people in new economy jobs. Companies include HiSeis, iCetana, Renergi, Skrydata and ePAT.
www.curtin.edu.au

INCUBATE
INCUBATE is an award-winning startup accelerator program founded by the University of Sydney Union. Since 2012 we've graduated over 50 student-founded technology startups from our 14-week program, helping ventures from prototype to first customer and seed investment. To date our companies have raised over $6 million in seed and currently have a combined valuation of over $30 million. INCUBATE fosters a proactive community of entrepreneurs on campus by providing funding, co-working space and mentoring from Australia's most recognised entrepreneurs to accelerate the growth of high-potential startups. The accelerator is open to entrepreneur community at the University of Sydney and partner universities.
www.incubate.org.au

Michael Crouch Innovation Centre
The Michael Crouch Innovation Centre's state-of- the-art facility hosts innovation challenges, collaboration design sessions, keynote speeches, maker workshops, and ideation and pitch events, facilitated by experts from on campus and beyond. We are an emergent force fostering innovation to create a better world. The best way to learn is through hand, mind and heart.
Innovation is in everyone's DNA. Play is serious business, and galumphing is an active ingredient of our culture. Everyone is welcome to find a better way at the MCIC. Sign up for access to our free events and programs: bit.ly/mcic-events.
www.mcic.unsw.edu.au
UTS: Hatchery
Creating the entrepreneurs of the future. Hatchery and Hatchery+ are two programs run by UTS for students and recent graduates who want to collaborate with like-minded misfits, solve real-world problems and make a difference. Both programs foster entrepreneurial thinking – seeking new and novel ways to solve real-world problems.
The Hatchery program (8 weeks) introduces students to design thinking and lean canvas, while the Hatchery+ program (12 weeks) accelerates student and recent alumni's business ideas with strong support from mentors and the Sydney startup ecosystem.
www.uts.edu.au/current-students/opportunities/hatchery/overview