| industry leaders
Tech23 is delighted to announce the following industry leaders to be on the panels of Tech23. We thank them so much for their time and effort in being part of Tech23 and for being the industry superstars they are!
Bill Bartee - Founding Partner, Southern Cross Ventures

---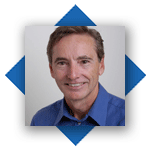 Bill Bartee is a founding Managing Director of Southern Cross Venture Partners who focuses on software, telecommunications, and internet services companies. He has founded 3 successful start-ups. Most recently Bill was the CEO of Mantara (www.mantara.com), a company that makes high performance, content based message routing systems for global trading systems. He also was instrumental in helping start up and launch both Dilithium Networks and Sensory Networks, where he was a founding investor/Board Member of both companies. From 1997 to 2001, Bill helped build and lead the early stage investing for Macquarie Technology Ventures ("MTV"), a balanced venture fund focused on software, telecommunications, internet and life sciences. At MTV, Bill led investments in several market leaders including Altium (ASX: ALU), LookSmart (NASDAQ: LOOK), Seek (ASX: SEK), Telera (acquired by Alcatel), Thrombogenix, ePredix, and onebox (NASDAQ: OPWV).

Prior to moving to Australia, Bill had 12 years of research, operational, and entrepreneurial experience in the United States, beginning his career as a research analyst at CIGNA in one of its private equity groups. He went on to hold the operational role of National Sales Manager of several companies including Angeles Corporation and Heartland. He was the co-founder/CEO of a successful asset management company in Los Angeles that offered equity, strategic, marketing/sales and business planning assistance to early stage technology companies in addition to managing a portfolio of real estate assets.

He earned a B.S. in Business/Economics and MBA from Old Dominion University, and a JD from the University of Richmond School of Law.
Mark Bonnar - Investment Manager, Cleantech Ventures

---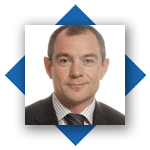 Mark is part of the investment team at Cleantech Ventures, a specialist venture capital fund with $80M under management. Mark's focus is on seed-stage investments into companies commercialising novel technologies for energy, water and environmental applications.

Prior to joining Cleantech Ventures, Mark was part of CSIRO's Commercialisation team and responsible for the structuring and financing of new spin-out companies based on high-growth opportunities emerging from its research portfolio. Previously, Mark held senior executive positions with a number of venture financed start-ups and worked for Fortune 500 hi-tech equipment manufacturer Applied Materials based in silicon valley.

Mark holds a BSc in Applied Physics and a PhD in Materials Science from Heriot Watt University (UK), professional qualifications in innovation management from Cranfield Business School (UK), is a Chartered Physicist and a Graduate of the Australian Institute of Company Directors. He has served on the boards of several start-up companies.
Mike Cannon-Brookes - CEO and Co-founder, Atlassian

---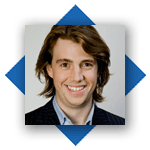 Mike Cannon-Brookes is the CEO and co-founder of Atlassian, an innovative Australian software company providing team collaboration and project management solutions. Recently recognised as Australia's fastest-growing software company from 2002-2005 by BRW magazine, Atlassian has offices in Sydney and San Francisco, catering to over 3000 customers in 55 countries. Mike is also the co-recipient of Ernst & Young's Australian Entrepreneur of the Year Award in 2006. Prior to Atlassian, Mike founded and successfully sold an internet startup and served as the Asia Pacific Technology Director of JupiterMedia (NASDAQ:JUPM), an online media company. Mike is also an advisor and investor in HomeThinking, a New York-based company that helps home owners make better informed decisions in choosing a real estate agent.
Alison Deans - Executive Director, netus

---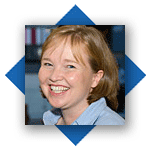 Alison has played key roles in developing, managing and operating some of Australia's leading Internet businesses. She is currently Executive Director at netus, a technology investment company which builds entrepreneurial web businesses in Australia. Netus was founded by Daniel Petre in partnership with News Ltd. Portfolio companies provide online services across search marketing, games development, online retail, online travel, professional blog publishing and lead generation.

Alison was previously the Chief Executive Officer of ecorp, the publicly listed investment company that built some of Australia's leading online businesses including ninemsn, eBay, Ticketek, Wizard and Distra. As the founding CEO of eBay Australia and New Zealand, Alison was responsible for launching the company in Australia and building it to be the leading person-to-person trading site and the dominant ecommerce platform in this market.

Prior to working in consumer web businesses, Alison spent eight years with McKinsey & Company, where she specialized in high growth strategy, consumer marketing and technology. She was also a founding member of the McKinsey Growth Practice, which developed the content for the business bestseller, The Alchemy of Growth. Alison has a Masters in Natural Sciences (Physics) from Cambridge University, and a Master of Business Administration from the Stanford Graduate School of Business, Stanford University. She serves on the boards of several non-profit organizations, including Livewire and Social Ventures Australia.
Rod Drury - Founder and CEO, Xero

---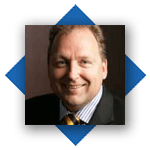 Rod Drury is the founder and CEO of Xero, NZX listed Software as a Service (SaaS) online accounting solution for Small Businesses.

In July 2008 Rod was conferred the status of Honorary Fellow of the New Zealand Computer Society (HFNZCS), the highest status that can be bestowed on an individual in the ICT profession, for his achievements, advocacy and active mentoring of others in the industry.

Rod won a World Class New Zealand award in 2008 and was NZ Hi-Tech Entrepreneur of the Year in 2006 and again in 2007. Rod won the Absolutely Creatively Wellington Award in 2007.

Rod has 'paid it forward' with angel investments in a number of start-ups including award winning business planning software PlanHQ and WhatsInPlay.

Rod was founder and CEO of AfterMail which was acquired by Quest Software in January 2006 and subsequently won Best Exchange Product at TechEd 2006 in Boston.

Rod co-founded USA based Context Connect Incorporated which provides directory solutions for mobile devices. Rod has international patents in the directories area.

Prior to this Rod was Chief Technology Officer of Advantage Group (now Provenco) where he spent significant time in the USA working with leading international technology companies.

In 1995 Rod established Glazier Systems, one of New Zealand's leading software development and consulting companies. Glazier Systems was acquired by Advantage Group in 1999 and continues today as Intergen.

In the late 80s to early 90s Rod worked primarily for Ernst & Young/Arthur Young, as well as spending several years working on telecommunication billing systems both in New Zealand and the United States.

Through his career Rod has maintained a close relationship with Microsoft and was selected as New Zealand's first representative on the Microsoft MSDN Regional Director program, holding the role from 1997 to 2000. Rod achieved Microsoft MVP status for his work in the early days of Active Server Pages.

Rod was an Independent Director of TradeMe - New Zealand's most successful eCommerce Internet site- when it was sold to listed Australian media giant Fairfax. Rod continues on the TradeMe Advisory Board. Rod joined NZ Trade & Enterprise Beachheads Programme Advisory Board in August 2006 and is a member of the New Zealand Institute of Directors. Rod has a Bachelor of Commerce and Administration (BCA) from Victoria University of Wellington majoring in Accounting and sits on the Commerce Facility Advisory Board. Prior to having three children, Rod enjoyed windsurfing, surfing, mountain biking and snowboarding.
John Dyson - Investment Principal, Starfish Ventures

---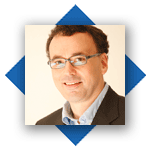 John Dyson is one of the founders of Starfish Ventures and has played a crucial role in the establishment of the company. John has established a strong network of relationships with the major venture capital participants and financial intermediaries in Australia, as well as fostering relationships with a network of venture capital participants, especially in the USA and Asia. John has personally overseen and managed nearly 20 investments in a range of technologies and industries. John has built a strong reputation in the venture capital Industry by achieving numerous exits for his portfolio companies including a NASDAQ listing, ASX listings and trade sales to local and overseas companies.

In May 1995, John was appointed General Manager (Australia) of JAFCO Investment (Asia Pacific). In this role John was responsible for establishing the Australian office, recruiting a team of investment professionals and overseeing investments into 24 companies totaling $95M invested and achieving 19 exits. Prior to joining JAFCO, John worked in the investment banking and stockbroking industry for Schroders, Nomura Securities, KPMG and ANZ McCaughan.

John is also a passionate alpine skier and is Chairman of Mount Buller and Mount Stirling Alpine Resort Management Board, which oversees the management of Victoria's largest alpine resort. John is also a co-trustee of the Dyson Bequest, a $15M Charitable Foundation that provides grants to a range of social welfare, education and environmental causes.

John holds a Bachelor of Science from Monash University, a Graduate Diploma in Finance and Investment from Securities Institute of Australia, Masters of Business Administration from RMIT University and is a Member of the Australian Institute of Company Directors.

John has been an active participant in the venture capital Industry. From 1997 to 2002, John was a Director of the Australian Venture Capital Association Limited, including Deputy Chairman in 1998 and Chairman in 1999; thereafter Victorian Convenor until 2006. John is currently a Director of Aruspex Pty Ltd, Distra Pty Ltd, iCiX Pty Ltd and Quickcomm Pty Ltd
Nic Fulton - Chief Scientist, Reuters Media

---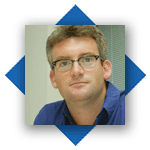 Nic Fulton is the Chief Scientist of Reuters Media with a responsibility for designing and architecting multi-media products and investigating how the company can take advantage of new and emerging technologies in its product line. One of Nic's key responsibilities is heading up Reuters Labs which is a public showcase of early product features and concepts.

Recent projects Nic has led include: use of mobile phones for professional news reporting; the role of social networks in news; cross-medium news consumption and personalization; and the use of music as a medium to deliver news to gen-Y.

Nic has been instrumental in the design and development of Reuters interactive TV , mobile and web products and has expertise across the media technology space. He has been an active agent for change in his ten years with Reuters, bringing the web, Java, XML and a number of other key technologies into the company. He led the application of XML in Reuters finance and media content products, and was actively involved with the W3C as XML was developing with involvement in standards consortia including FpML, NewsML and XBRL.

Nic has also been a long term member of Reuters core Research and Standards group in which he acted as an internal consultant to many key Internet projects, including Reuters Foundation's AlertNet site.

Nic acts as an ad-hoc advisor to a number of start-ups in new-media and finance, and is an active member of several business networking groups.

Nic has a PhD in Quantum Physics from the University of London.
Mark Gill - Partner, CM Capital

---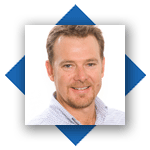 Mark is an experienced entrepreneur with 23 years experience in the technology sector with a strong emphasis on hardware and software engineering. He joined CM Capital in 2006 and is involved in all aspects of IT and Telecommunication investments.

Over the past 16 years Mark has acted in General Management, Chief Executive, and Global Sales/Marketing capacities, with a central theme of building organizations to take technology to the global market. With experience developing, selling and delivering complex systems to over 30 countries and managing globally diverse technology companies Mark has been involved in the many challenges facing entrepreneurs and managers in this sector, including capital raising in several continents.

In early 1994 Mark became CEO of a telecom software products company Pacific Star Technologies. Under Mark's guidance PST grew to 100 staff in Australia with major contracts in Europe, Asia, Central America and Australia before concluding a successful trade sale to fast-growing Nasdaq company Claremont in the US in 1997.That led Mark into key senior executive roles in global US organizations, both public and private, including EVP Worldwide Sales for a telecom software organisation which grew sales globally over 100% per annum during his three year tenure in the role. Mark's return to Australia in 2003 was triggered by his recruitment into the role of CEO at satellite modem developer, DSpace. In this role Mark developed the management team and created strong revenue growth through a top tier industry customer list. He transitioned his role to the team upon reaching profitable and cash positive operations in 2006. He then managed a successful trade sale to a large US Corporation.
Brand Hoff - Director, NICTA and Founder, TOWER Software

---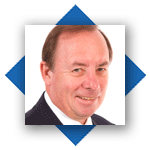 Brand Hoff brings significant expertise to NICTA in the areas of information technology, package software research and development, Web applications research, small-and-medium enterprises (SMEs), and commercialisation.

Brand has 40 years experience in the IT industry. In the early 1970s he developed a private data entry LAN and data entry equipment for the Commonwealth Treasury.

Brand also designed and developed one of the first national, and later international, communications networks for Treasury.

He was responsible for the purchase of the first IBM plug-compatible mainframe for the Commonwealth Government .

As Director Computer Services, Brand was responsible for the development of the Australian Bibliographic Network for the National Library of Australia.

Between 1981 and 1985 Brand established the Canberra Consulting Division of CSC, a large US systems consulting company.

Until 2001 he was Managing Director of TOWER Software Engineering, a business he founded in 1985 and which he grew to be a Canberra-based multi national. TOWER Software, famous for its TRIM product, is a leading enterprise content management firm with overseas subsidiary companies in the United States and United Kingdom and offices in Canada, New Zealand, Northern Ireland and Holland.

TOWER has achieved outstanding success in the development of the TRIM product, including three prestigious AIIA iAwards. Other awards include NSW Emerging Exporter of the Year 1997, Australian Capital Territory (ACT) Small Business of the Year 1998 and National Winner AusIndustry Innovation Award 1998.

TOWER was sold to Hewlett Packard in May 2008 after a formal takeover offer was tabled by HP.

Brand has a BA degree in Computer Studies from the University of Canberra and is a fellow of the Australian Institute of Company Directors.

He has served as Chairman of the Information Industry Development Board and as Chairman of the Knowledge Based Economy Board which advises the ACT Chief Minister and ACT Treasurer. Brand was a Member of the University of Canberra Council and holds a number of additional Board positions on ICT based SME Companies.
Annalie Killian - Catalyst for Magic, AMP

---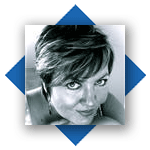 Annalie is Catalyst for Magic at AMP. A serial intrapreneur, she thrives on driving business innovation and large-scale transformational change. She deliberately employs social media to nurture an open, collaborative and innovative culture at AMP. Her 10 years experience as founder of the Social Responsibility Programme at BHP Billiton has proven invaluable grounding in grasping the eco-system of community within which corporations operate, and she integrates that experience with her current role in innovating through emerging technologies.
Sue Klose - Director, Corporate Development, News Digital Media

---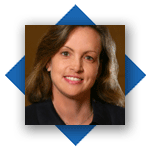 Sue oversees the business development and mobile divisions of News Digital Media. She is responsible for identifying strategic business partnerships, and reviewing potential acquisitions and other growth opportunities for the business.

Since 2007, the corporate development group has completed investments in travel comparison site Wego.com, comparison shopping site Getprice.com.au and participant sports site SportingPulse.

Sue currently chairs the board of Wego and Getprice. She also sits on the board of CareerOne.com.au having worked closely with Monster on the establishment of their Australian joint venture with News Limited.

Under Sue's leadership, the mobile team has assumed a market-leading position in mobile news and information, with standard and iPhone sites for the news.com.au, TrueLocal, The Australian Business, Carsguide and moshtix brands.

Sue joined News Digital Media in May 2007. Previously director of planning for Tribune Publishing in Chicago, she was responsible for the strategic planning process and critical cross-business unit projects for Tribune's newspaper businesses.

Prior to that, Sue was the director of advertising development, leading major initiatives impacting Tribune's newspaper operations. She also served as director of business development for the Chicago Tribune and director of strategy for the Tribune's classifieds business where she played a key role in identifying, negotiating and integrating several key online classified partnerships.
Nick McNaughton - CEO, Blue Cove Ventures

---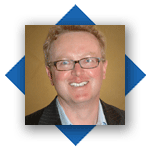 Nick McNaughton established Blue Cove ventures in 2007. Prior to founding Blue Cove Ventures he was co-founder of Quivalent Pty Ltd, an email and blog marketing company behind www.zookoda.com and www.quivamail.com. In March 2007 Zookoda was sold to PayPerPost Inc., the leading marketplace for Consumer Generated Advertising.

From 2002-2004 he was Director, Asia/ Pacific for Wily Technology - www.wilytech.com. Nick established their presence in the Pacific. Wily Technology was sold to CA (NYSE: CA) for US$375M in Jan 2006.

In 2001-2002 he was VP Strategy for Soulmates Technology. This company provided multi-lingual, multi-currency private-label ASP dating solution for MSN. Nick was instrumental in engineering a trade sale for Soulmates to Interactive Corporation (NASDAQ: IACI) the owner of Match.com for US$24M in April 2002.

From 1997-2001 he was Director - Asia / Pacific for Allaire (now owned by ADBE - NASDAQ: ADBE). He was responsible for establishing distribution for Allaire throughout the Pacific. During his tenure Allaire grew globally from US$9M in Revenue (1997) to over US$100M in 2001. In 1998 he participated in Allaire's successful IPO on NASDAQ.

From 1993-1996 he was based in Hong Kong as Director - Asia for Claris Corporation (owned by Apple Computer and now called FileMaker, Inc.). He was responsible for the establishment of Claris' distributor and channel network in the region. Nick is also a successful angel investor and business mentor for a number of early stage ventures.

Nick has an Honours Degree in Computing in Business from The University Huddersfield in the UK.
Phil Morle - Co-founder, Pollenizer

---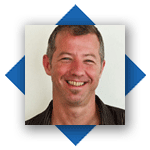 Phil is one of Pollenizer's founders and heads the technology division. For 5 years he was CTO of the massive and controversial Kazaa file-sharing application which was downloaded over 300 million times and had up to 5 million people using it at any one time. He is a specialist in managing technology teams in chaotic environments and bridging the gulf that can exist between the goals of the business and the technology that will power it.

Since Kazaa he has advised a number of web businesses including 3eep, Tangler, Naspers, Lingopal, Omnidrive, Linqia, GetPrice, Switchwise, 2vouch and MoGeneration.
Alan Noble - Engineering Director, Google

---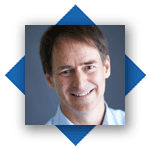 Alan Noble is the Engineering Director at Google Australia, Alan's role is to manage the growth of Google Australia's engineering and R&D centre. Alan joined Google from NetPriva, a software company which he co-founded and where he served as Chief Executive Officer and Chief Technology Officer for nearly two years. In 1996 Alan founded NetMind in California, which was acquired in 2000 by Intellisync and subsequently Nokia. He remained at Intellisync as VP of Engineering until 2002, when Alan took on the role of CTO at Foursticks, which was acquired by Netpriva in 2005. Alan has been granted seven U.S. patents and has several others pending
Ralph Pickering - Director, Mergers & Acquisitions & Investments, UXC Limited

---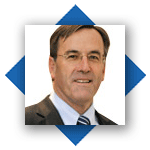 A microprocessor design engineer by training with a Bachelor of Engineering (electrical) and a Master of Engineering Science (computer science) from the University of NSW, Ralph Pickering has spent most of his career in business management, business development and mergers and acquisitions.

As Chief Executive of the Projects Division of GEC Alsthom for 10 years, he was responsible for the major infrastructure and export projects and the creation of GEC Alsthom Australia's Information Technology and Computer Control Systems businesses. Ralph Pickering was then appointed as the President of Cegelec Automation Inc in the USA within the Alcatel Group. In August 1997, Ralph was appointed Chief Executive Officer of TechComm Group Limited. Following the merger with MITS Limited in March 1998, he was appointed as Managing Director of Utility Services Corporation Limited. In 2000, he was appointed as the Director of Mergers, Acquisitions and IP Ventures. In this role he has been responsible for the majority of the acquisitions that have formed the UXC group. Ralph is a Non-Executive Director of IT&e Limited
Roger Price - General Partner, Innovation Capital

---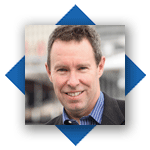 Roger Price joined Innovation Capital as a General Partner in 2006. He brings a depth of operational experience including senior engineering, manufacturing, IT services and international business development roles for a number of technology based companies across a range of industries.

Prior to joining Innovation Capital, Roger was the Chief Executive Officer of Reino International, an Australian venture backed start-up providing innovative and technically advanced parking solutions to the global market. Whilst at Reino, he oversaw the growth of the business from 30 to 300 people, relocated the headquarters to the US and led an aggressive M&A program which resulted in the acquisition and integration of 4 companies in 2 years.

Roger has worked for both multinationals and start-up organisations. He commenced his career at Alcatel, has held senior positions with a number of Australian owned technology businesses and run the Aus/NZ businesses of NASDAQ listed software companies. He has held board positions for a number of these and other technology companies.

He has a broad interest in Australian based technology, with direct experience within the areas of IT services, software, telecommunications, mobile services and electronic device manufacturing.
Ric Richardson - Inventor & Founder, Uniloc

---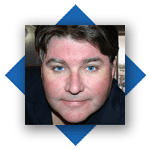 Ric Richardson is an Australian inventor who holds a multiple of granted patents including the Uniloc patent US5490216 and the Logarex patent 6400293. He is the founder of Uniloc a company based on the technology he first patented in 1992 and currently is an independent inventor with a role as founder of the online publication technology called zkimmer. Uniloc recently won a patent infringement lawsuit against Microsoft and was awarded $576 million dollars.
Tony Walls - CEO, Objective Corp Ltd

---
Tony Walls founded Objective Corporation in 1987 and in 1991 began operating the business in the current company structure. He has been a Director of Objective Corporation Limited since 1991. Tony has extensive experience in the IT industry, has a B.Math (Computing Science), a Grad.Dip in Applied Finance (SIA) and is a Fellow of the Australian Institute of Company Directors.

Enterprise Content Management (ECM) company, Objective Corporation (ASX: OCL) was founded in 1987. The company listed on the Australian Stock Exchange in August 2000.